There are still people out there living their late 20's without ever experiencing even their first kiss? Really?
Well, it turns out that they exist and don't necessarily feel unfortunate about those things. In fact, they can look back with a clearer mind and say, "Thank God, I didn't kiss you!"
One of those people is Emily Rose, a TikTok star.
msemilyrose11 -Via
Emily Rose, who has more than 33k followers on TikTok, opened up about being single in her life. She is 27 years old and admits that she's never kissed a man, let alone sleep with one.
"I've never been physical in any way, shape, or form with the opposite sex, and I am attracted to men. Not even come close... ever. Not once."
As the youngest of six kids, she explained that she's the only of the siblings that is experiencing life in this way.
"I saw another say this... she said it on TikTok," she continued. "They couldn't believe it."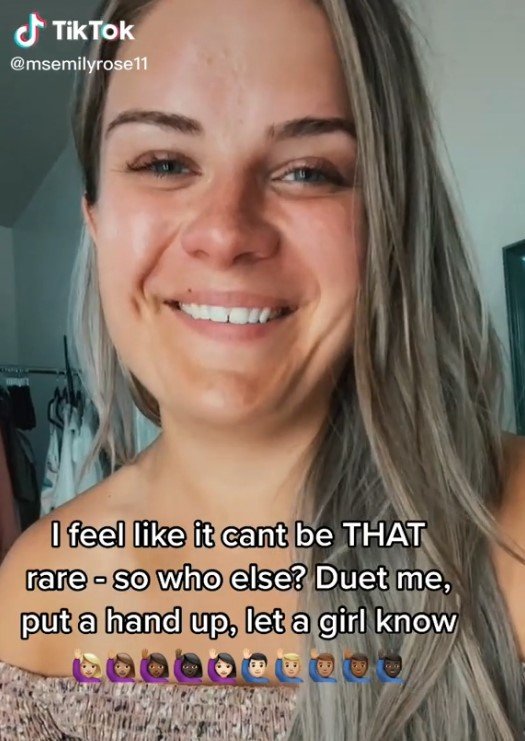 msemilyrose11 -Via
Emily was inspired by another TikTok user whose post blew up when she shared about how she's still single, and she was of similar age as her. "The comment was just insane," she continued.
"I just wanted to say it because I thought honestly, there's not many of us that I know of, and I've love to know more."
So, Emily invited people not to be shy about it!
"If there any more men or women out there who are near this age, and it's just bizarre to the world, I'd love to know if you exist."
"I just wanted to let you guys know that I exist and that we're not alone!"

Emily's video has reached 1.7 million views with more than 254k likes. She proceeded to answer some questions in subsequent videos!
Emily never chose to be single. She said, "I've never set out to NOT date. I just honestly have never met anybody that I wanted to get into a relationship with."
"I'm really happy single," she continued. "It just hasn't happened yet."
"I have been on a date before. I've never entered in a relationship," she clarified. But when it comes to having feelings, she's normal like most, and she's not asexual.
"I've never had feelings for somebody at the same time they've had feelings for me ever. And thank God, because looking back now, at every single crush I've had, I'm like, dear God, thank you for not liking me back! Because I might have dated you, and I'm so glad that I didn't."