Julie Loving, a 52-year-old mother, and grandma gave birth to her own grandchild before suffering from heavy postpartum anxiety. She did it all for her 30-year-old daughter, Breanna Lockwood, who is struggling with infertility. Amidst the challenges of finding a suitable surrogate mother, they ended up choosing Julie, the person she trusted the most in the world.

ivf.surrogacy.diary -Via
Rachel Langlois Photography
Breanna kept her and her mom's pregnancy journey on Instagram. They shared that the pregnancy had progressed pretty similarly to her previous pregnancies 30 years earlier.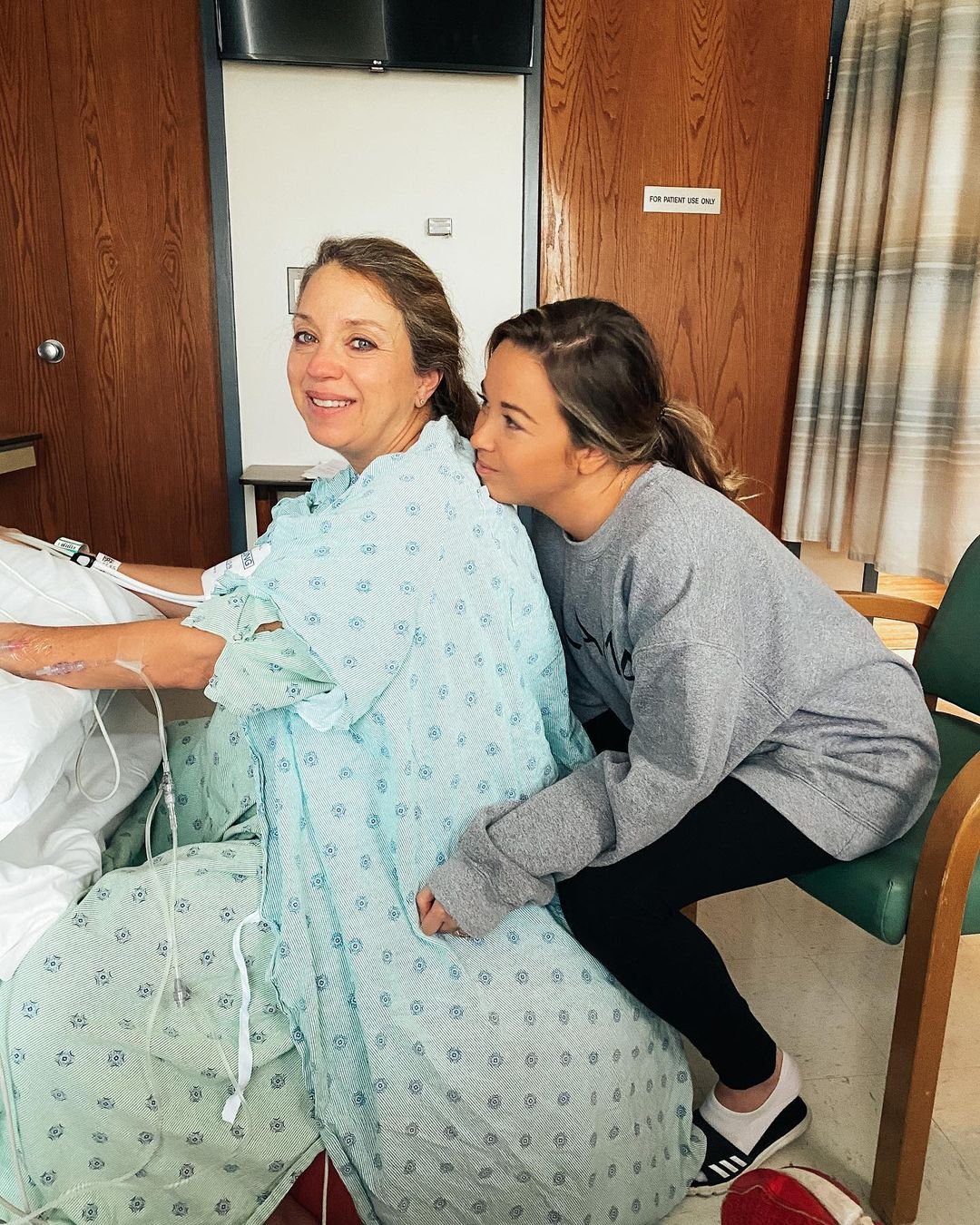 ivf.surrogacy.diary -Via
ivf.surrogacy.diary -Via
Breanna was open about her struggle with infertility. They finally decided to go with IVF.
ivf.surrogacy.diary -Via
While the pregnancy was smooth, the delivery and weeks after that were pretty challenging.
ivf.surrogacy.diary -Via
The daughter shared how postpartum looked like for her 52-year-old mother.
"We were so happy, she was so happy to have this precious little life here with us," she began. "I still look at her in awe. But it wasn't all just smooth sailing."
Postpartum wasn't just about feeling sad and Breanna emphasize how that "couldn't be further from the case."
She continued, "My mom had waves of heavy postpartum anxiety, maybe also some slight postpartum depression."
Breanna felt like the 'delivery trauma' could have played a part in her anxiety and depression.
ivf.surrogacy.diary -Via
Compared to her natural birth, the C-section could have been slightly traumatic for her.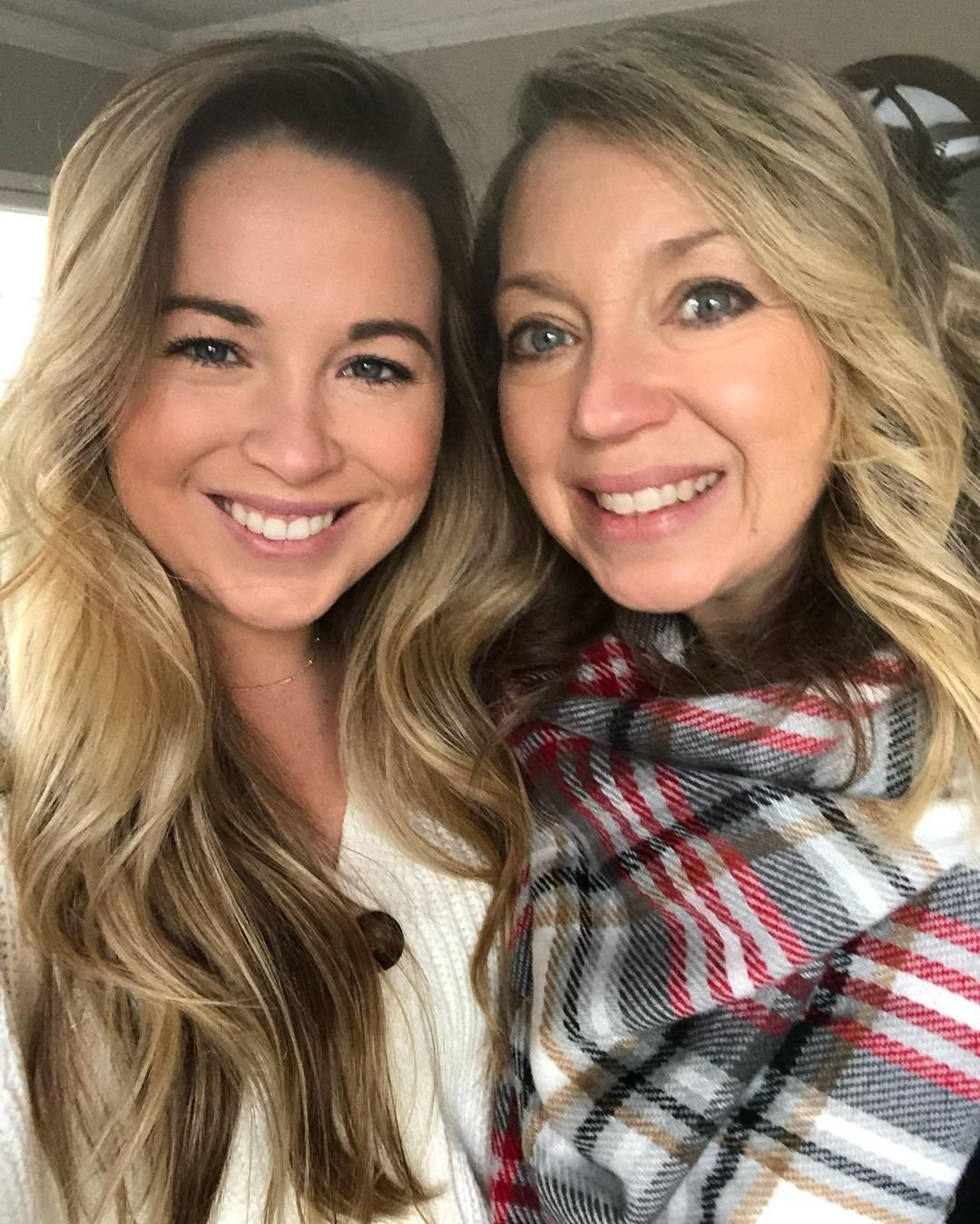 ivf.surrogacy.diary -Via
Speaking about the delivery, Breanna said, "It wasn't what we envisioned or hoped for, Of course, we are thankful and the ultimate goal is a healthy baby. But delivery trauma can definitely play a part."
"The emergency C-section recovery was undoubtedly so much harder to bounce back from than my moms previous vaginal births."
ivf.surrogacy.diary -Via
Julie is one among the few women who helped their own kids to have children through via gestational surrogacy.
ivf.surrogacy.diary -Via
They openly talk about and share their journey and how different it was compared to her previous ones.
ivf.surrogacy.diary -Via
Breanna admitted, "Briar girl was way harder on her than when she delivered me and my brother 30 years ago."
ivf.surrogacy.diary -Via
Brianne shared that initially, multiple REs told her that choosing her mother would be rather impossible.
ivf.surrogacy.diary -Via
But that didn't make her give up. Her mother went through a string of tests to see if she could qualify to be a surrogate mother at the age of 51.
"Starting this venture, I was told "no" by multiple REs as the standard age cut off is 45," she told the story.
"Once my doctor met my mom at one of my appointments I could see his wheels start turning."
"My mom is a double Boston marathon runner, and triathlete, and looks more like my sister. She is in tip top shape, better health than she was in her 20s when she gave birth to me!"
Yet, despite her healthy constitution, she fell into postpartum depression and anxiety.
ivf.surrogacy.diary -Via
Brianne continued explaining the second cause, "Hormone drops."
"We are talking high pregnancy hormones, dropping back down to menopausal levels."
She shared that nobody expected the hormonal drops to be so severe and believed nobody else expected it to happen to this extent.
It had also threw a wrench into their plan to get her mom to pump and breastfeed Briar.
ivf.surrogacy.diary -Via
It was heartbreaking as Breanne recalled, "My mom really struggled the first few weeks home recovering. She didn't feel up for pumping anymore."
"I remember seeing her struggle in the rocking chair trying to do it, and just telling her softly that Briar will be perfectly fine on formula, you don't need to stress."
But in about 2-4 weeks, they could see Julie's face brighten up.
ivf.surrogacy.diary -Via
In fact, the family have been sharing adorable updates on their baby's life (who is now 5 months old!). Her mother who used to be a marathon athlete became the leader in terms of keeping their health in tip top shape.
Recalling her story, Breanne wrote in her most recent post, "We did 3 egg retrievals, and 9 frozen embryo transfers total. In between all that, we did go through some miscarriages and grief."
"But eventually my own mom, at 51 years old, begged and somehow convinced both of us... and proved to multiple doctors she was fit and healthy enough to carry as a surrogate!"
"I am a strong woman because a strong woman raised me."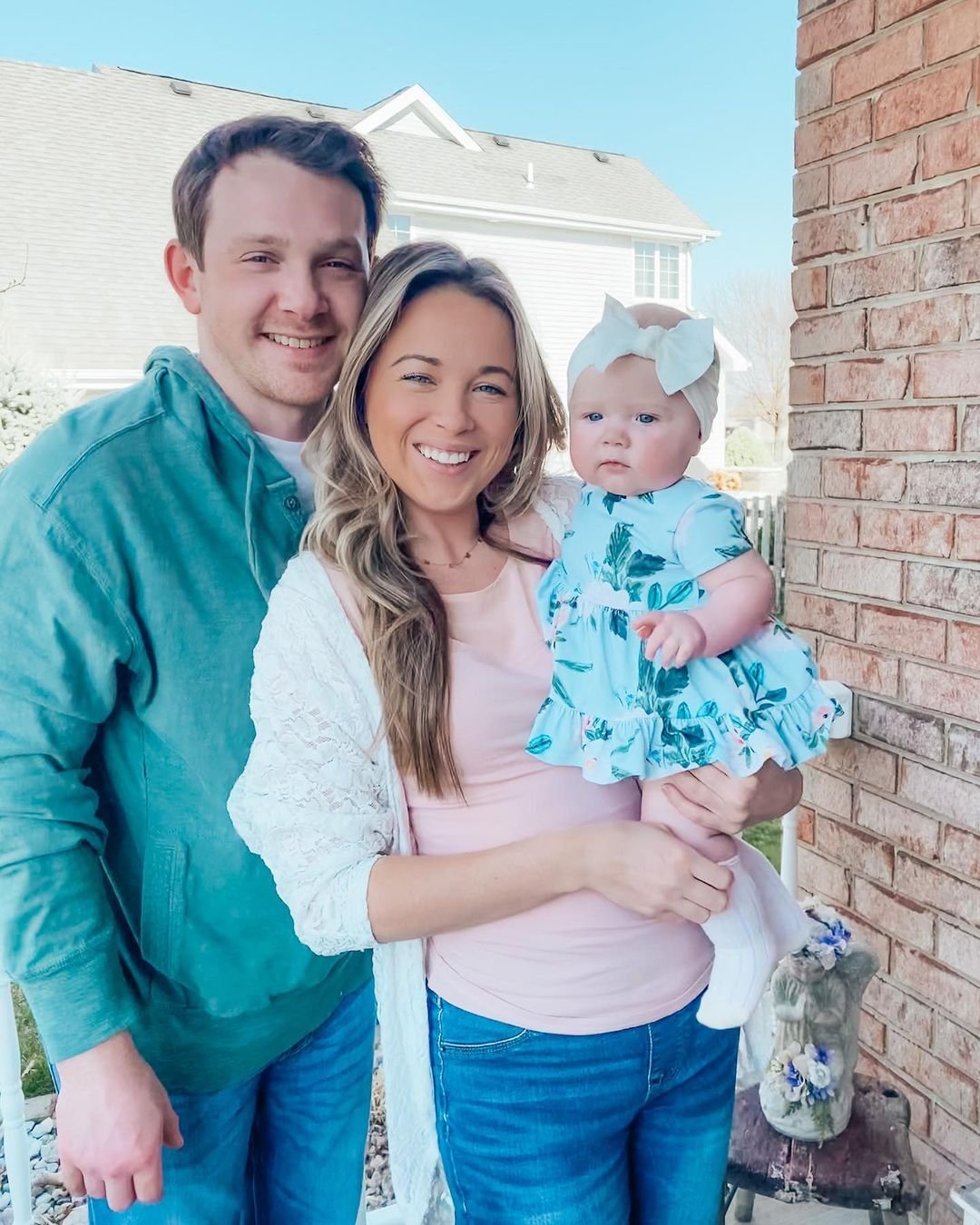 ivf.surrogacy.diary -Via