Matilda and his boyfriend thought they'd have some fun with the DNA tests that her boyfriend got for them. Matilda shared that DNA tests are great for people who don't know about their birth and origin. But the tests had revealed a shocking fact about her relationship with her boyfriend. The relationship ended, and Matilda dug around to find out more about her heritage.
Sharing the story on TikTok, it turns out that Matilda had been dating her cousin.
mattilathehun/TikTok -Via
Her ex-boyfriend gave her a DNA testing kit as a birthday present last September. She began her story, "My ex got me one of those DNA kits. My mom is adopted, and I never really knew my biological father."
Initially, she was just interested in whether she carries bad genes or if she needs to watch out for something. Her ex also got a set for himself to try since the kit was on sale.
Well, things got a little interesting here.
mattilathehun/TikTok -Via
"So we got the results back a month later, and I was looking through the list of genetic relatives because the only person that I know that I'm technically related to is my mom," she continued.
"And I scrolled down and turned to my boyfriend at the time and said, 'hey, this is pretty nifty; I'm related to someone with the same name as you.'"

mattilathehun/TikTok -Via
And they were actually related! They also check on the site later to confirm what exactly was their relationship.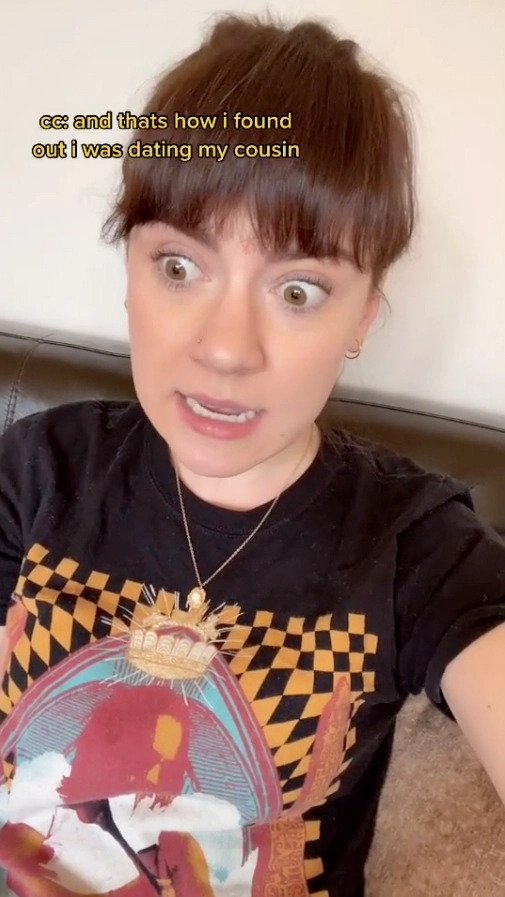 mattilathehun/TikTok -Via
Matilda, who later broke up with her boyfriend, further explained that the site declared them as third cousins and had the same great-great-grandparents.
She also went to find out more about her father, whom she didn't know much about because their DNA's share percentage was a little too high to only be third cousins. It appears that one of her relatives had a genealogical report that dates back to the 1500s.
Based on the research, Matilda concluded that they were probably second cousins related to her paternal great-grandmother.