Madonna just shared another family picture with her model daughter, Lourdes Leon. The 24-year-old girl had her arm around the 62-year-old Madonna, who was wearing a flower crown as they hit a pose for a selfie together.
The Queen of Pop captioned her post, "Like Pieces of your Heart Walking around outside of you........"
A cute mom-daughter selfie! But unfortunately, people were quick to judge her physical appearance.
Madonna -Via
As Lourdes was wearing a sleeves green knit dress and lifted her hand for a selfie, people could see her armpit hair. Negative comments quickly flooded as they criticize her appearance.
One wrote, "2021, and people are still surprised that an adult woman has body hair."
"People should stop worrying about what others do; no one has the right to complain about NOTHING at all!" another wrote.
Another comment reads, "Why y'all talking about the armpit hair? Like just admire the picture, gosh."
lourdesleon -Via
Lourdes Maria Ciccone Leon is her daughter from partner Carlos Leon.
Madonna has two biological children and adopted four others from Malawi.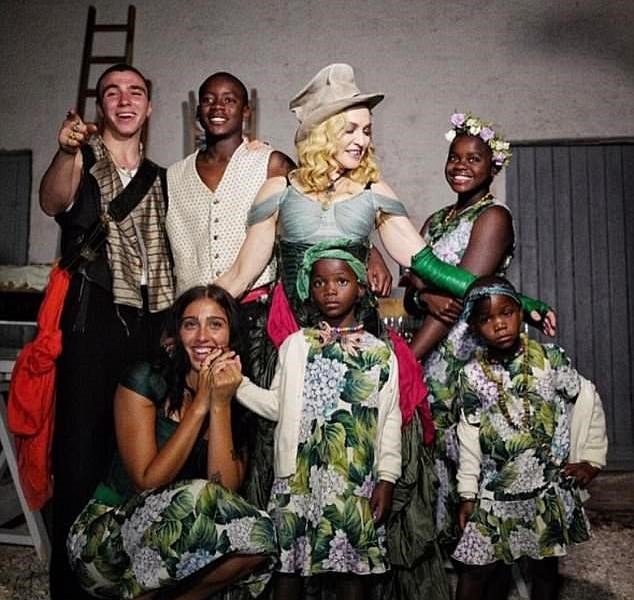 Madonna
She first adopted David Banda in 2006. The next year, her family number increased as she brought home 14-year-old Mercy and twins, Stella and Estere, who are now eight years old.

Madonna was entangled in a length legal battle with Ritchie that ended in 2018.
Mercy now loves to play the piano and Madonna would often share clips of her hitting the notes beautifully.
The singer said, "If you're an artist you've got to find someone who accepts who you are and are comfortable with that."
She shared that the beginning of her marriage was 'great and lovely' but after they have children, they noticed the 'cracks in the veneer.'
Her marriage with Ritchie ended after a series of 'soap opera'-like drama.
Getty Images
Her other biological child is Rocco, her 20-year-old son from her marriage with Guy Ritchie that ended in 2008.
Friends of Madonna commented that her strict lifestyle that revolves around yoga, and her Kabbalah religion made it hard to live with her.