Jade Hik baited his own boyfriend to see if he would cheat on her. Lo and behold, his man actually wanted to meet up with her at a hotel and epically failed the loyalty test. So what else can Jade do?
She confronted him with his dad and blasted him on TikTok.
It was a tense moment for the man who could only stand at the doorway and listened to his angry father's ultimatum.
jade_hik -Via
Her dad could be heard angrily told him, "You don't go back to that house. Ever. Do you understand? Unless you have an appointment."
The ex-boyfriend only quietly answered 'yes' and 'alright' as he was resigned to his fate.
The story began when Jade caught his man texting another woman for a whole month straight. The reason being his phone was under Jade's name, and she could see the number that he's texting without missing a single day.
She Googled the number and pulled out his ex-girlfriend's Twitter handle from 2013.
"He just destroyed my house."
jade_hik -Via
Jade and her ex-boyfriend were in a relationship for about a year and a half. They lived together and had a dog together. But things weren't working out for the past few months, and they weren't talking to each other anymore.
"He slept on the couch. He just destroyed my house," Jade explained.
"I didn't know how to confront him."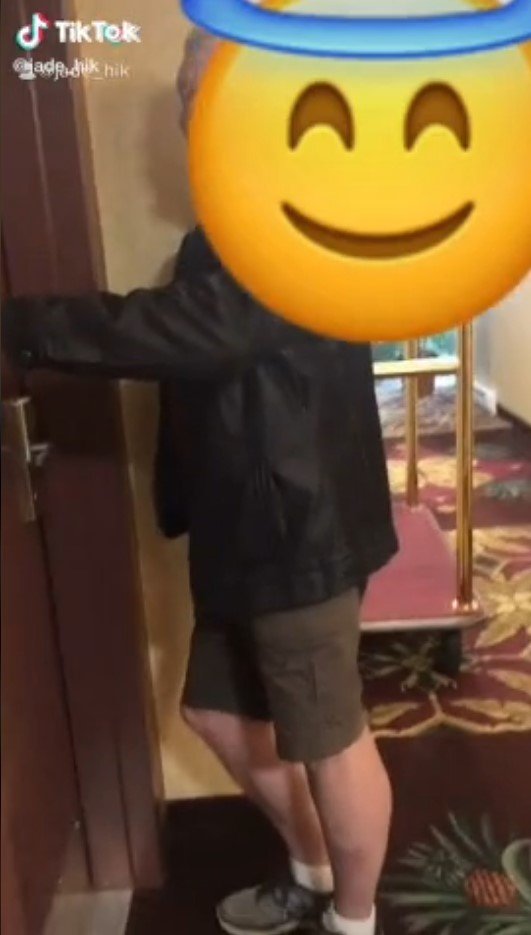 She continued to go about her business as she didn't know how to confront him. They hadn't talked for a long while.
"A couple of weeks later, I went to go and hang out with one of my best friends. Her friend decided to join us, who I've never met before. We were all hanging out. We filled her in on the situation. I just wanted some advice, some guidance, because I didn't know what to do."
This new friend asked if she can do the loyalty test by texting him. Jade said that she was totally cool with it.
"They were hitting it off, and he booked a hotel room."
Her friend continued sending her screenshots of their conversation. He tried borrowing her money to book the hotel room, but Jade knew what's going on. She didn't give him a dime, and he went to borrow from his parents.
But all the stones were set. As soon as he texted 'Hayley' that he's there and the room number, Jade confronted him with his dad while filming it.