A London-based influencer has spent over $1.3m on her wardrobe collection and appearance to become similar to Kim Kardashian. Entrepreneur Chaly D.N has got several Botox injections on her face and spends on branded bags, coats, and dresses to reflect the looks of her most favorite idol, Kim Kardashian. She's obviously done more than 'Keeping Up With Kardashians' for more than 14 seasons as she's spent much, such as £30k on Rolexes.
Chaly D.N from London has been raking in fans and followers who think she looks so much like the Kardashian.
chalydn -Via
She has also been featured on "Truly's Hooked on the Look," where she shows off her wardrobe collection. The model who also revealed herself to be a vegan said, "People tell me I look like Kim Kardashian every single minute. Every time they see me on the street or at a party or everywhere."
"I get stopped for photos all the time – I love the attention, it's someone telling you that you look like Kim!"
chalydn -Via
Chaly also looked proud when she shows off her branded collection that contains Prada, Gucci, and Balmain. Several of them are Kim Kardashian's favorite, such as a £7,000 Givenchy coat that was made of synthetic materials.
"When I wear this, I feel like Kim Kardashian - and it feels so good," said Chaly.

She has also spent £1,000 on the same Tom Ford heels that Kim wears.
chalydn -Via
As an influencer of a Kardashian-lookalike, it's hard work to keep up with the fashion trend of her idol. She claims to have spent over £400,000 on handbags alone. Despite having spent over a million dollars, Chaly denied having done any surgery on her face.
"I don't try to look like her; I just naturally look like her. I haven't had any surgeries to look like Kim, but I've had Botox and fillers – everyone does it," claimed the influencer.

chalydn -Via
"I started following her on Instagram and was like 'oh my god, is that me,'" she recalled the first time seeing Kim Kardashian on social media.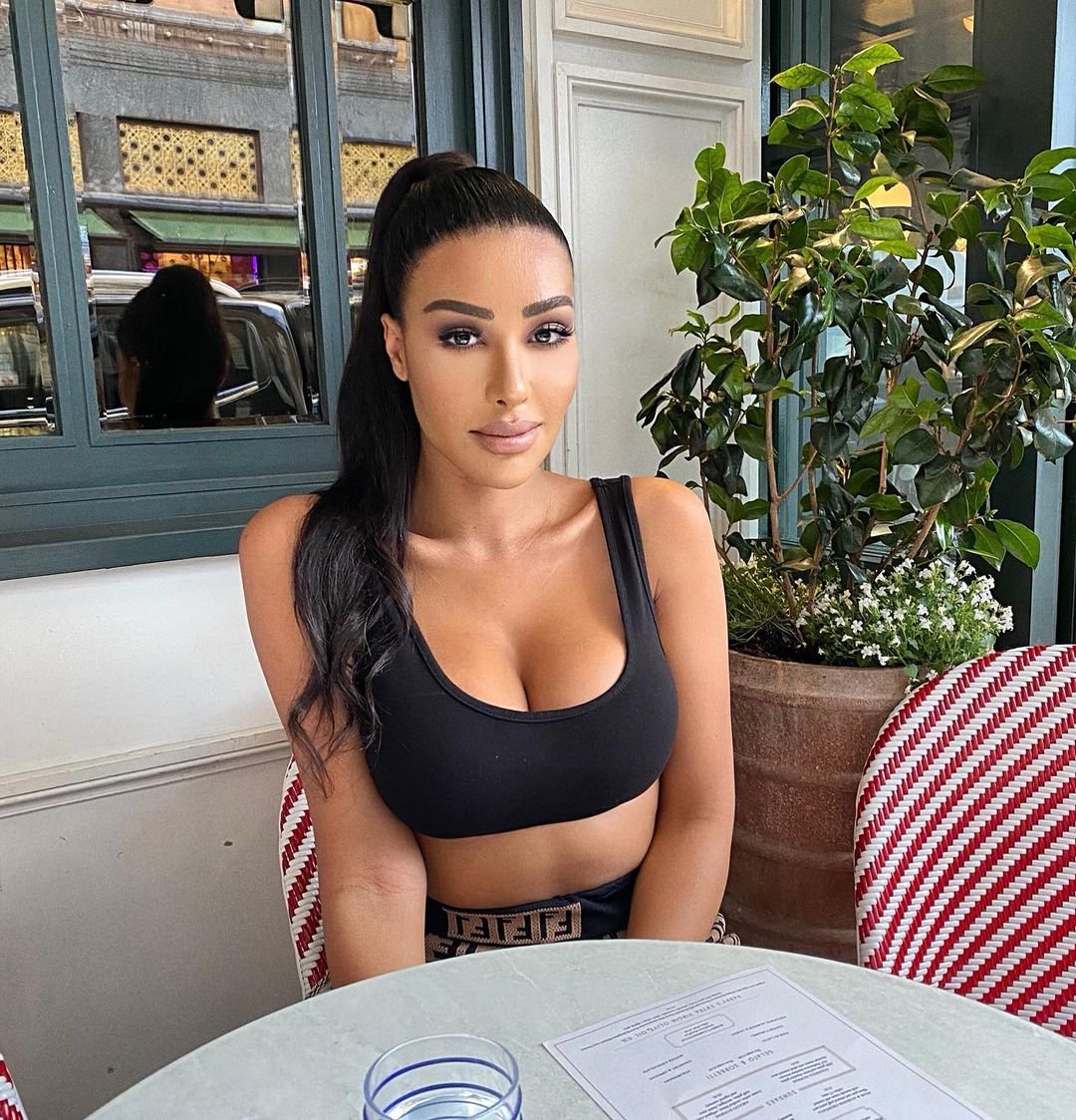 chalydn -Via
"We actually have very similar style and everything I see on her, I want to wear it," she spoke while showing off her wardrobe.
"People really think my style is based on Kim Kardashian but we are two different people."
The influencer now has more than 740k followers on Instagram.
chalydn -Via
Chaly adapts not just fashion, but also the makeup style that Kim Kardashian uses.
chalydn -Via
While being a lookalike is a job for her now, Chaly emphasizes that she's still herself and doesn't wish to lose herself just because she looks a lot like Kim Kardashian.
Watch the video below: