Helen Flanagan's pregnancy has entered the final term, and she joyfully shares snaps of herself waiting for her third child's arrival with her fiancé Scott Sinclair. The mother-of-two shares that she's entered 37 weeks, which means the family expects the child to arrive anytime within the next three weeks. She shares some snaps of her baby bump in black lacy lingerie.
The 30-year-old actress looks excited for her third child.
hjgflanagan -Via
hjgflanagan -Via
Helen regularly updates her almost a million followers on Instagram regarding her pregnancy update. She is open regarding her third pregnancy which was accompanied with hyperemesis gravidarum on her first term.
Hyperemesis gravidarum is a severe type of nausea and vomiting during pregnancy. It can be very severe that the mother will consistently that leads to dehydration.
Helen admits, "Never felt like this with Matilda or Delilah or even when they were newborns."
"I just basically feel exhausted all the time."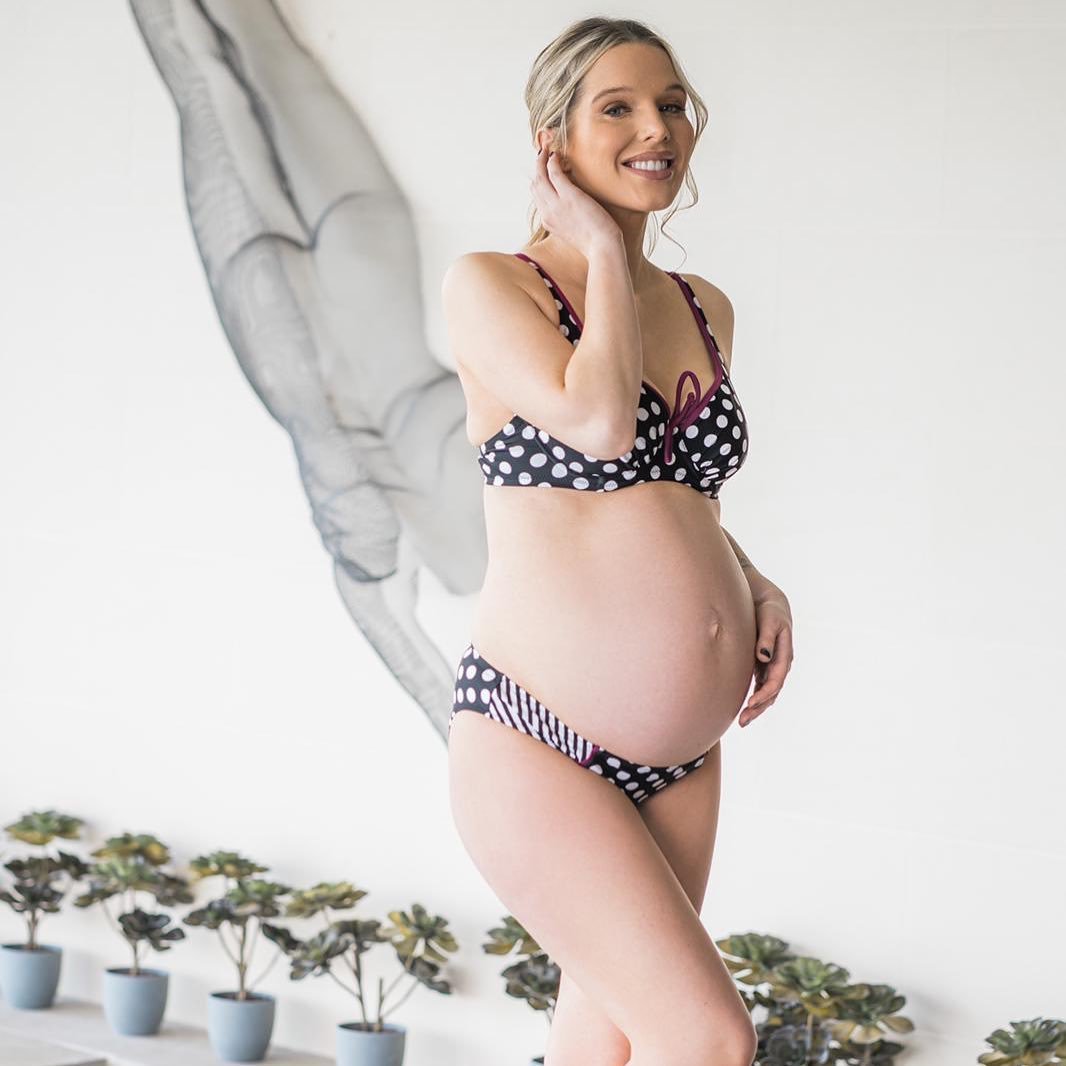 hjgflanagan -Via
"I've been a lot quieter on my social media recently, I just basically feel exhausted all the time," Helen explains. Despite her exhaustion, she still give at least one update a week with a new maternity picture of her bump.
"After hyperemesis gravidarum in early pregnancy you feel like you have such a mountain to climb so I'm so happy to be nearly at the end," she added.
The 'Coronation Street' star is expecting her third child with fiance Scott Sinclair.
hjgflanagan -Via
Helen wrote, "I do feel really uncomfortable now but I know I haven't got long left. Each time with the girls I've found the first month quite tricky to adjust, obviously it's lovely and magical in this baby love bubble but I have found it stressful too each time."
She also jokingly predicted that she might have another girl. Her two daughters, Delilah and Matilda, are two and five years old now.
Her third child will be her last due to her severe morning sickness.
hjgflanagan -Via
She's been experiencing hyperemesis gravidarum since her first pregnancy. However, her third pregnancy had been the worst ever, causing her to make round trips to the hospital during her early term. Despite her love to having a big family, Helen has to say no to a fourth child.
Speaking to The Sun, she said, "I always really wanted four children, but after the hyperemesis this time, I could never go through it again. So the decision about having more children after this one has been taken out of my hands, really."
She had to spend her first months away from the girls because she was too out of it.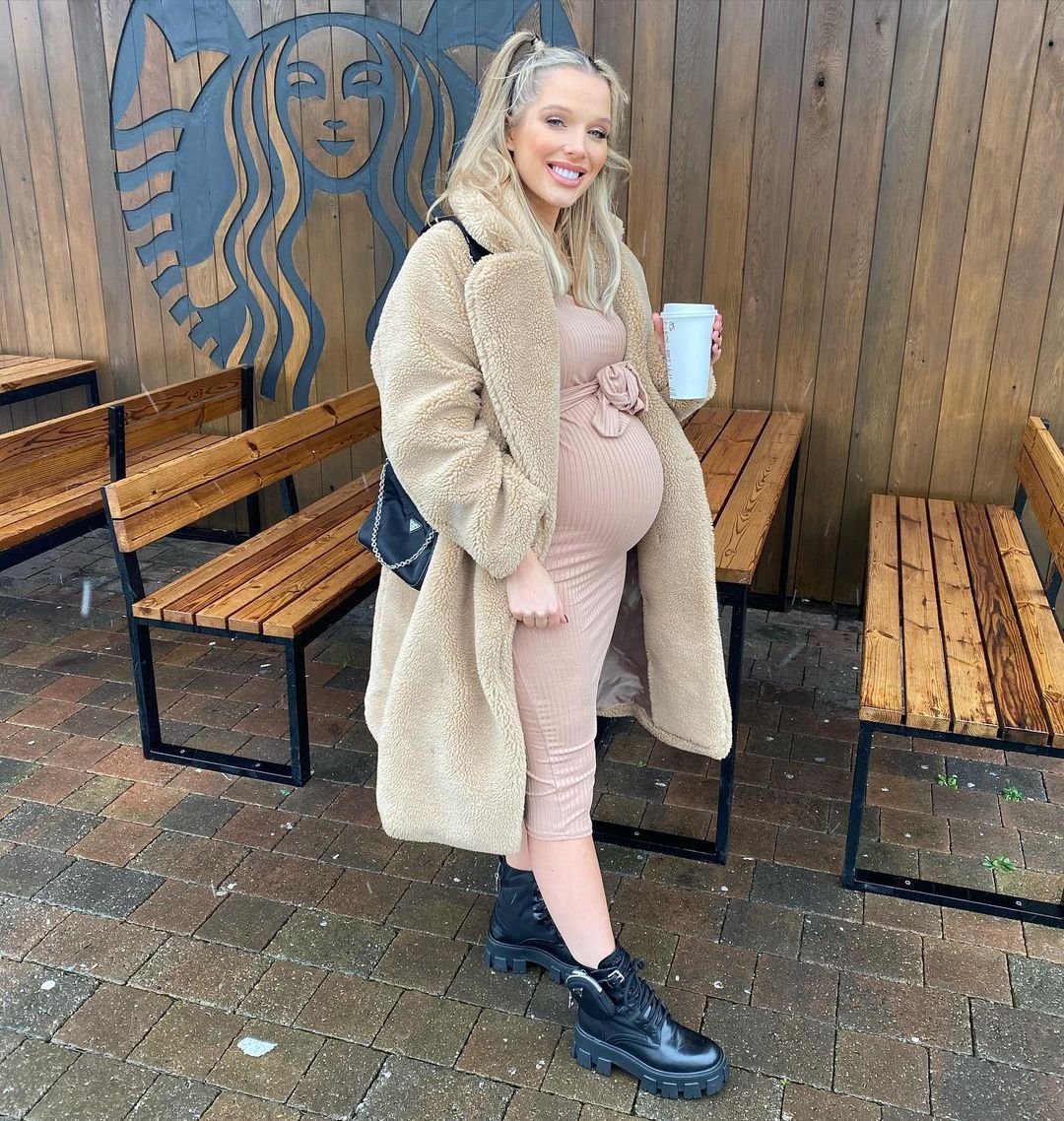 hjgflanagan -Via
""I couldn't even have the lights on because they made me dizzy. I couldn't watch films or TV to try to take my mind off it and none of the medication worked," she recalled.
However, Helen accepted the fact that this will be her last child surprisingly well. She added, "It's funny, I always thought if I knew I was carrying my last baby I would feel really sad about it, but because of what happened, I don't see it like that. I see it as a positive decision and one I'm completely happy with."