Wear a mask when you go out; that's the new normal we have all agreed on. We are in this together. While cloth and non-medical masks won't prevent infection to the wearer, they significantly reduce the spread by absorbing the droplet that infected people may spread when breathing, coughing, talking, or sneezing. This is not new or groundbreaking = people with the flu wear masks all the time, so they don't spread it to others. So how is it that when people are asked to wear this when they go out, especially in crowded places, it becomes a daunting task that seems to be, as a matter of life and death, impossible for them to do?
In a Pick 'n Pay supermarket in South Africa, this blonde woman became the center of attention when the security politely requested that she wears her mask.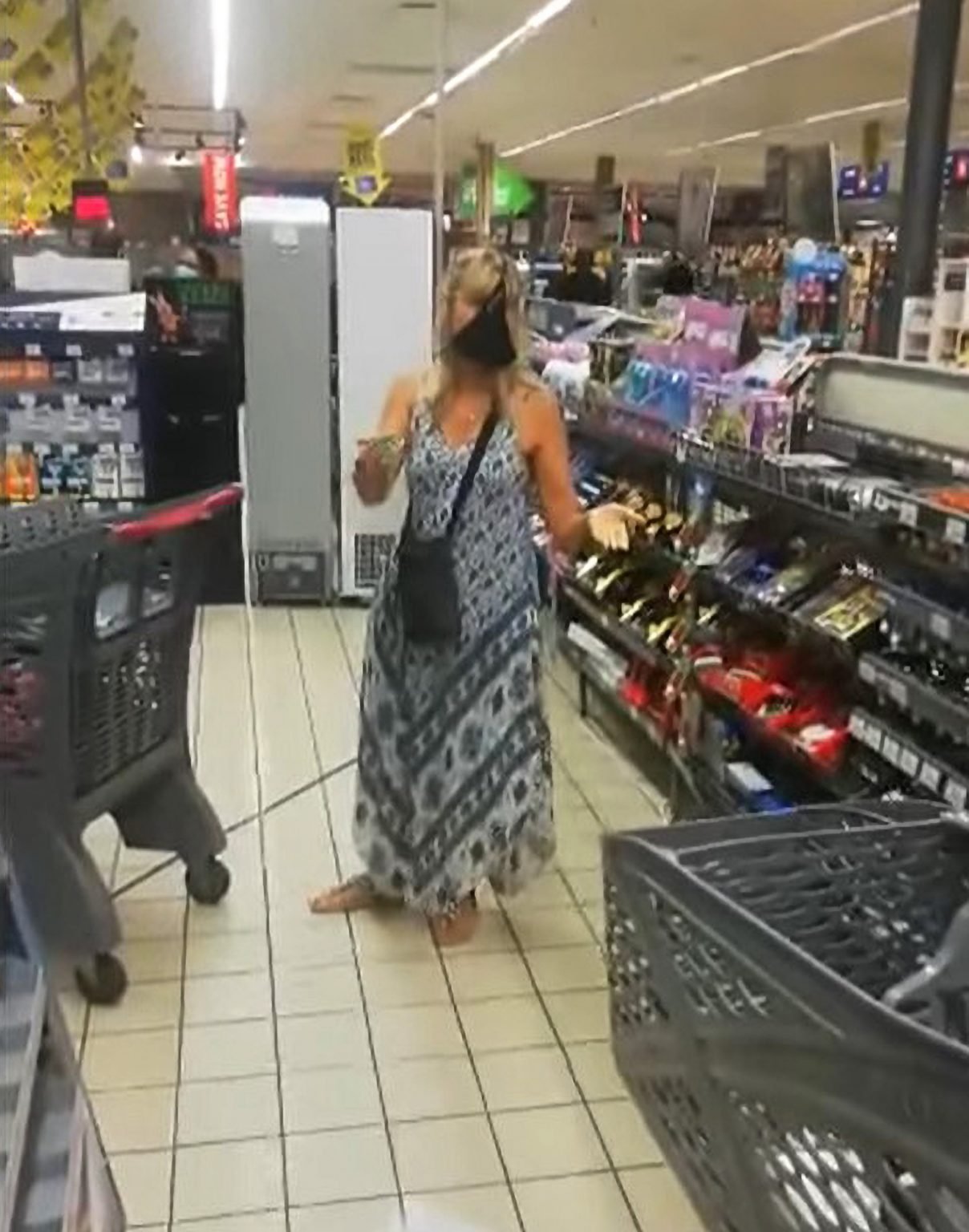 Sabrina Chiloane -Via
Capture in a one and a half minute video, the woman in Paisley-print dress and sandals was seen arguing before finally bending over.
She was pushing her cart over to the cashier when the security approached her. It appears that she may have entered the premises without a mask, but clarifications could not be acquired as to whether the supermarket has a strict rule or if she took off her mask while she was shopping.
The security politely explained that it's their regulation and she needs to wear a mask, but of course, she persisted.
The woman then bent over as she thought of a solution.
Sabrina Chiloane -Via
Sabrina Chiloane -Via
Shoppers were shocked to see her act as she took off her black G-string and then wrapped it around her head. She adjusted it for a second and looked at the female security guard.
With two thumbs up, she asked her, "Are you happy?"
Several shoppers could be heard laughing and snickering in amusement at what she did.
A woman that was standing behind her on the line and next to the person taking the video said, "Well, personally, I find that to be acceptable. It is a mask."
She continued while engaging in a short conversation with the unidentified woman, "And quite frankly, I think the bacteria on your knickers is less than on the mask. So well done to you. Brilliant."
Shocking: she wore her black thong over her face confidently as a mask.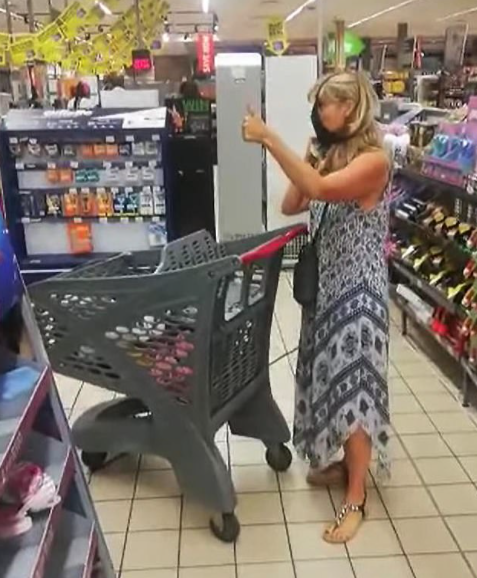 Sabrina Chiloane -Via
However, there are people who don't appreciate how she chose not to wear a mask in a crowded supermarket until she was told to. As the video went viral on Facebook, people commented that she should have abided by the law instead of being 'creative.'
The Internet can't really give the same applaud as the woman in the video did to her.