Despite the world challenges, billions of mothers have managed to have kids, raise them and live to tell the tale. However, being a mother isn't hinged on just having a family as it's much more than that. Besides, some overwhelming piece is undeniably at the center of motherhood, and they're far impossible to put into words. Some of these experienced feelings remain unexplainable, but it appears comics are somewhat doing justice to them. Artist Heloise Weiner is a French mum of six children and the brain behind: 'It's A Mum's Life,' webcomics that perfectly depict the up and downs, including the actual reality of parenting.
The UK-Based artist, known for her colorful series, started turning snippets from her family life into short comics after having a second child. Since posted to the Internet, it's been welcomed by her friends, loved ones, and even internet users who found the comics too relatable. Presently, the itsamimlife_comics on Instagram has garnered over 200K followers and still counting. It's been a lot of fun for artist Weiner to connect with other parents, and indeed doodling has now become Weiner's job. Besides, with such a big family, the inspiration remains unlimited. Do have a look at the artist's latest, and they're sure to brighten up your day!
More info: Instagram
Apple Porridge? Yuck!
The Childminder
Pregnant Women Vs. Me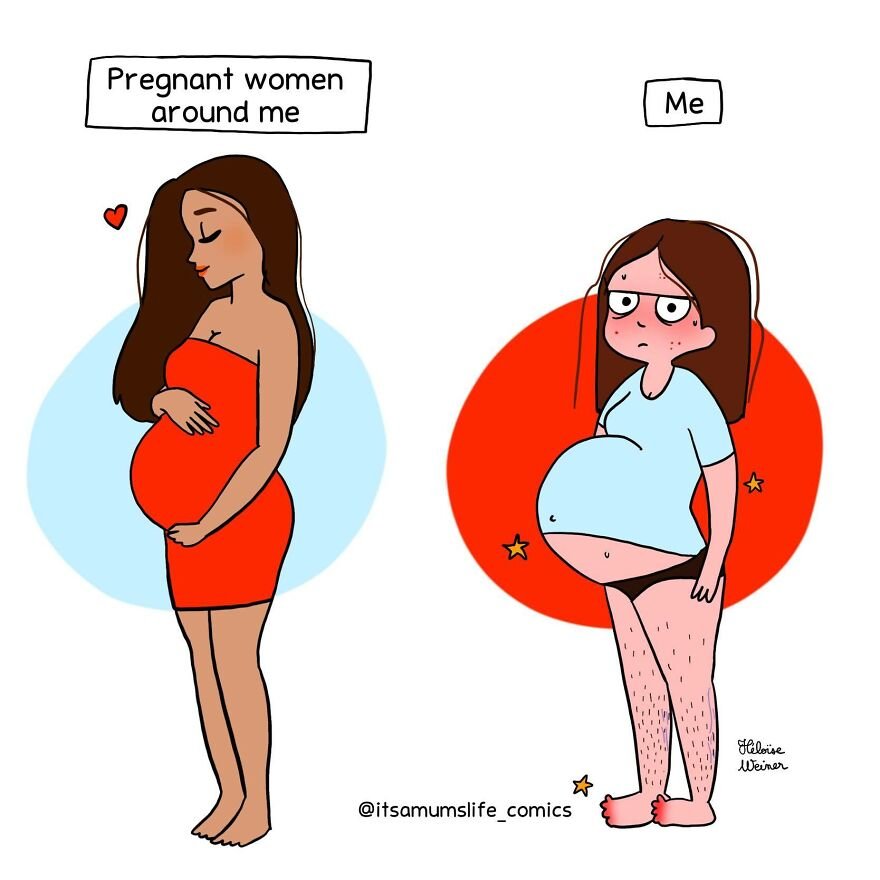 Hey, Mum? I Love You
When Are You Having A Baby?
The Birthday List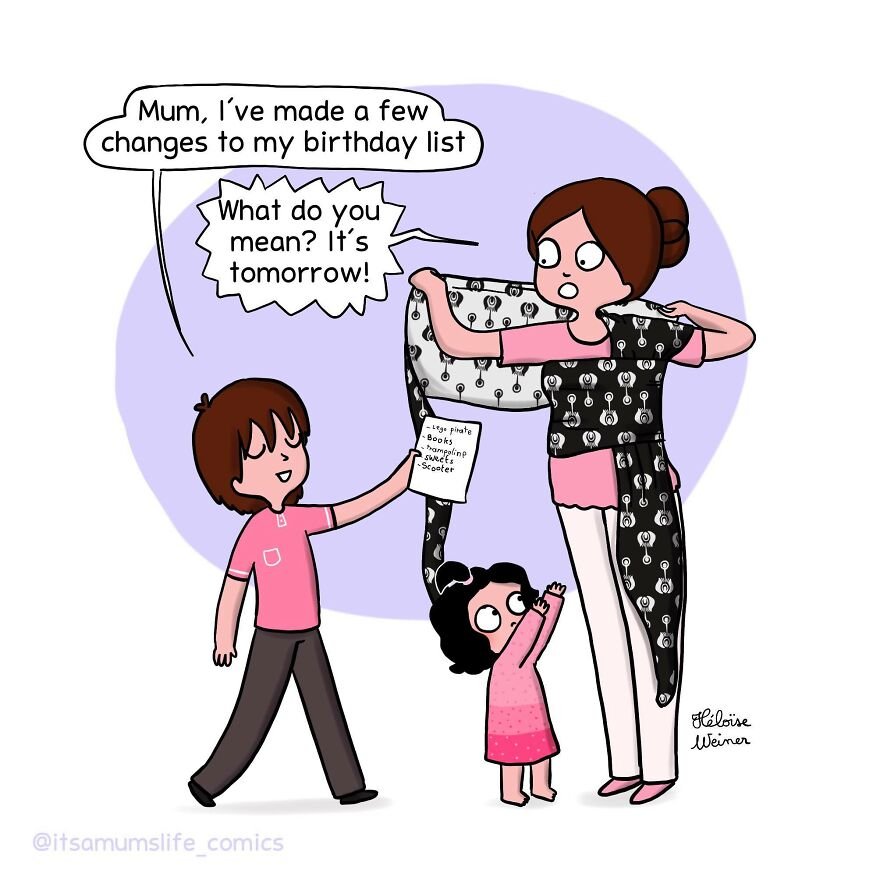 Me In The Morning Vs. Me In The Evening
Not Sleeping Well Is No Surprise
You Always Say No!!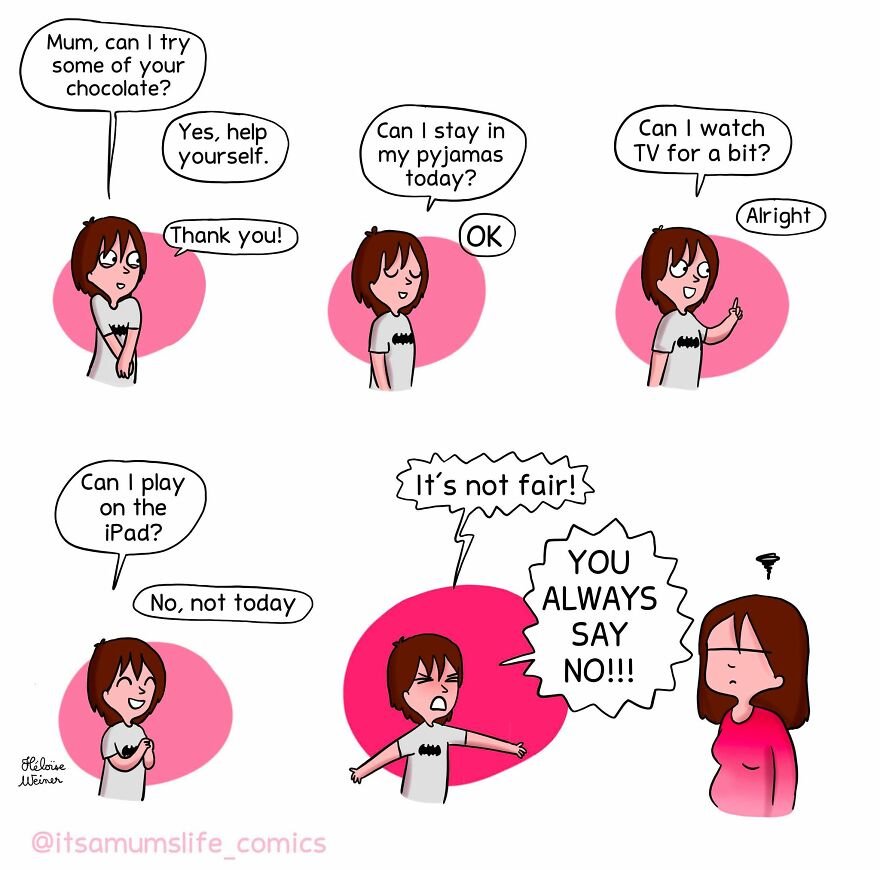 The Reality of Bath Time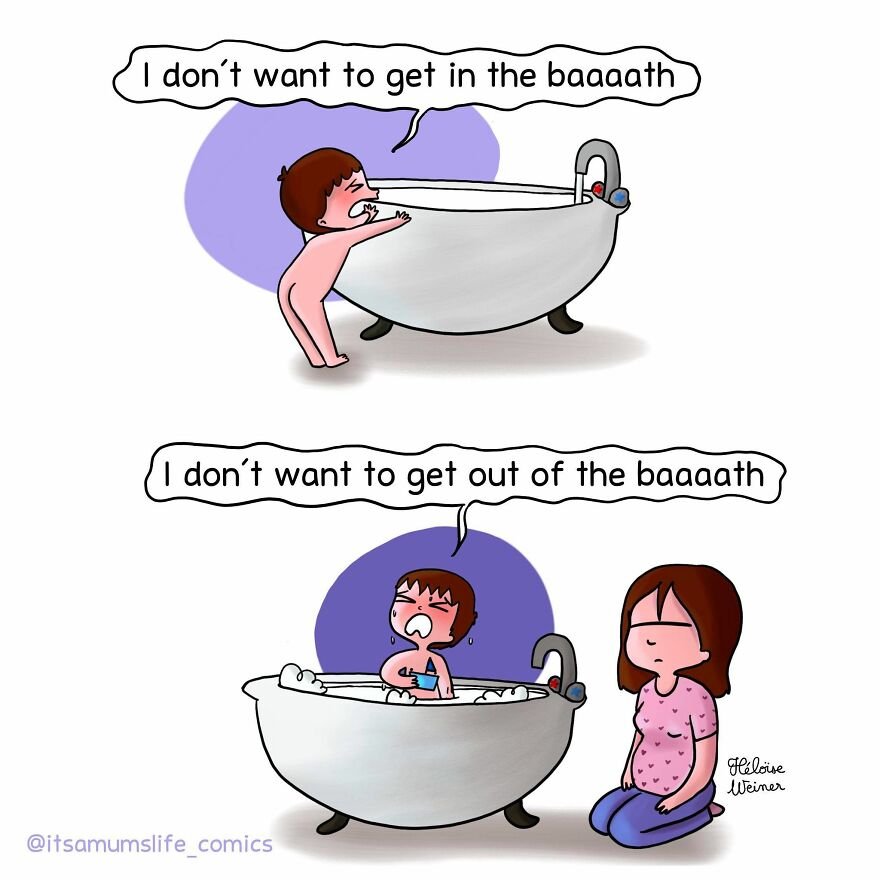 Which T-Shirt Do You Want?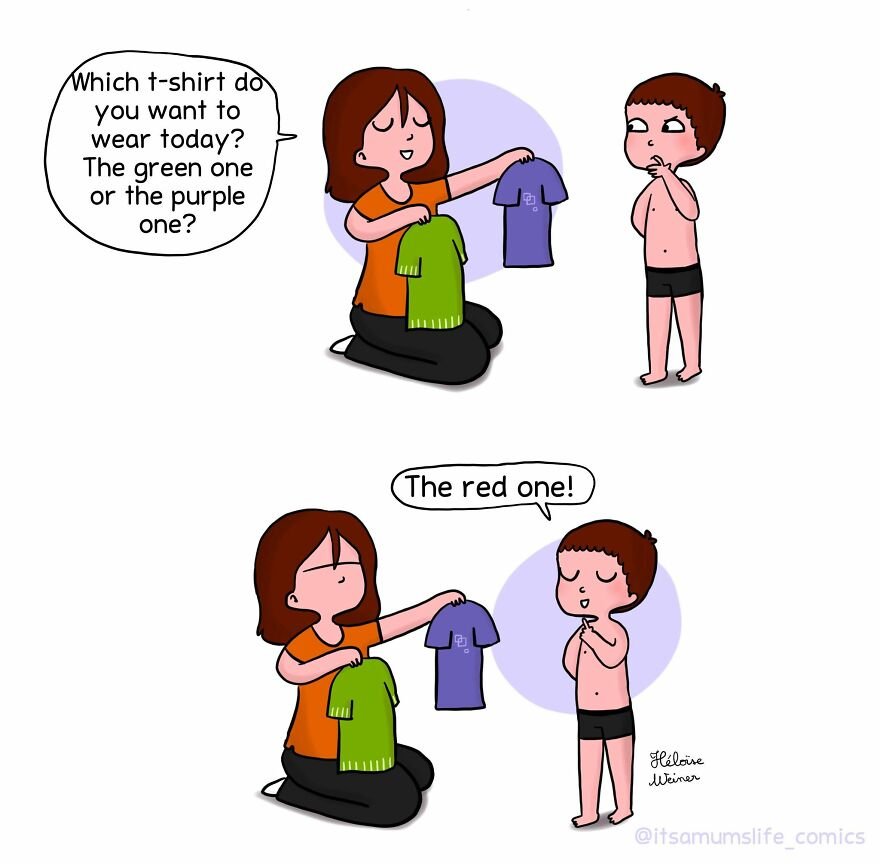 Aw, Congratulations!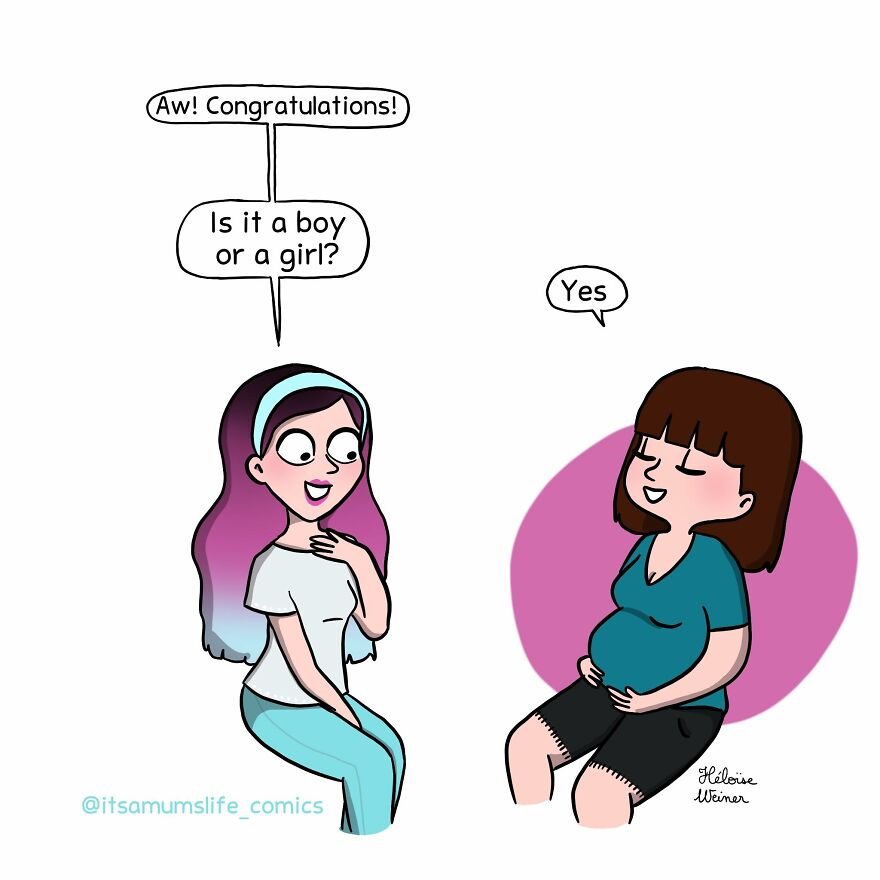 Don't Come, OK
Can We Watch TV?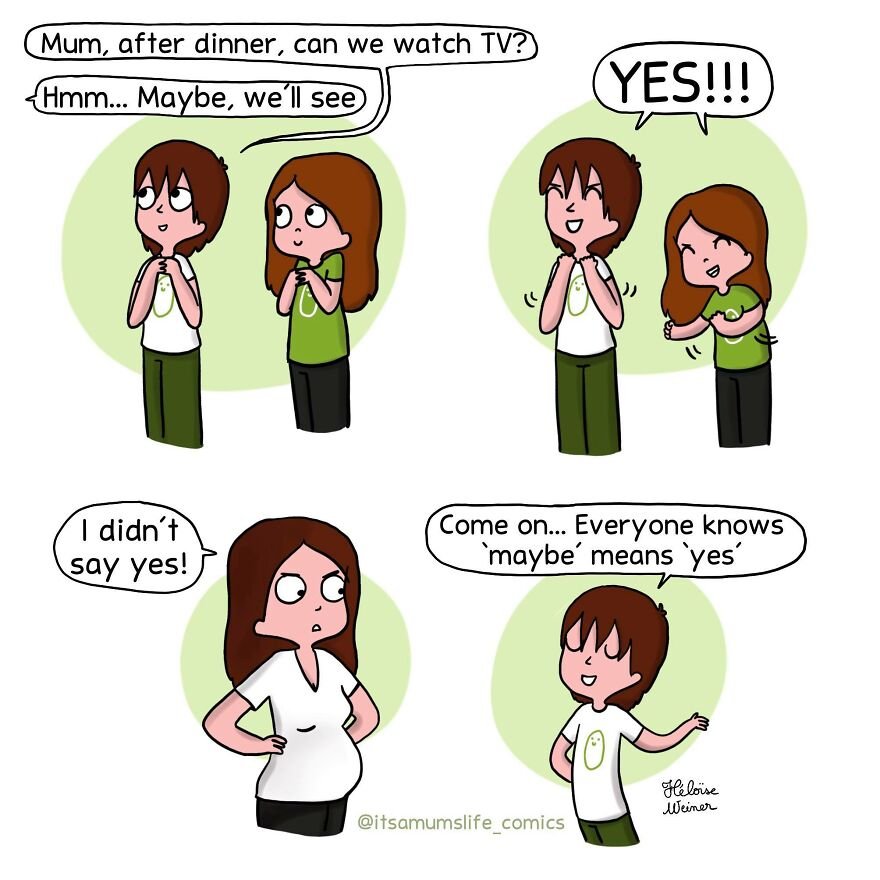 The Chocolate
Can You Do A Natural Smile?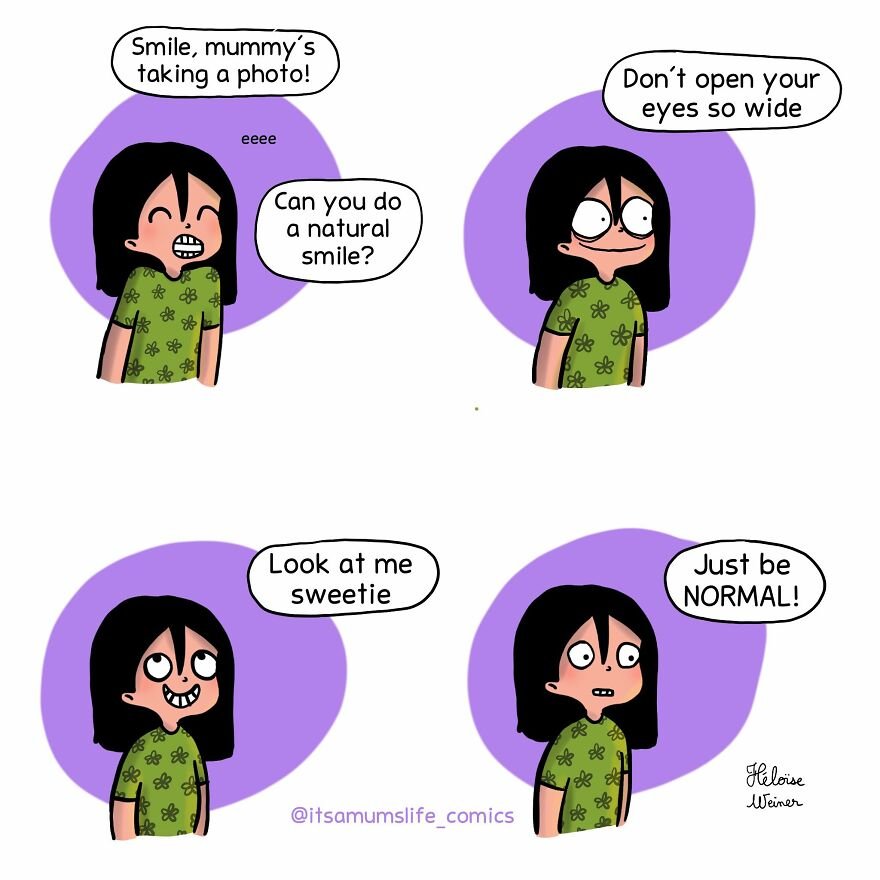 Enjoy Those Precious Times
Insomnia, Again?
Mummy? Yes?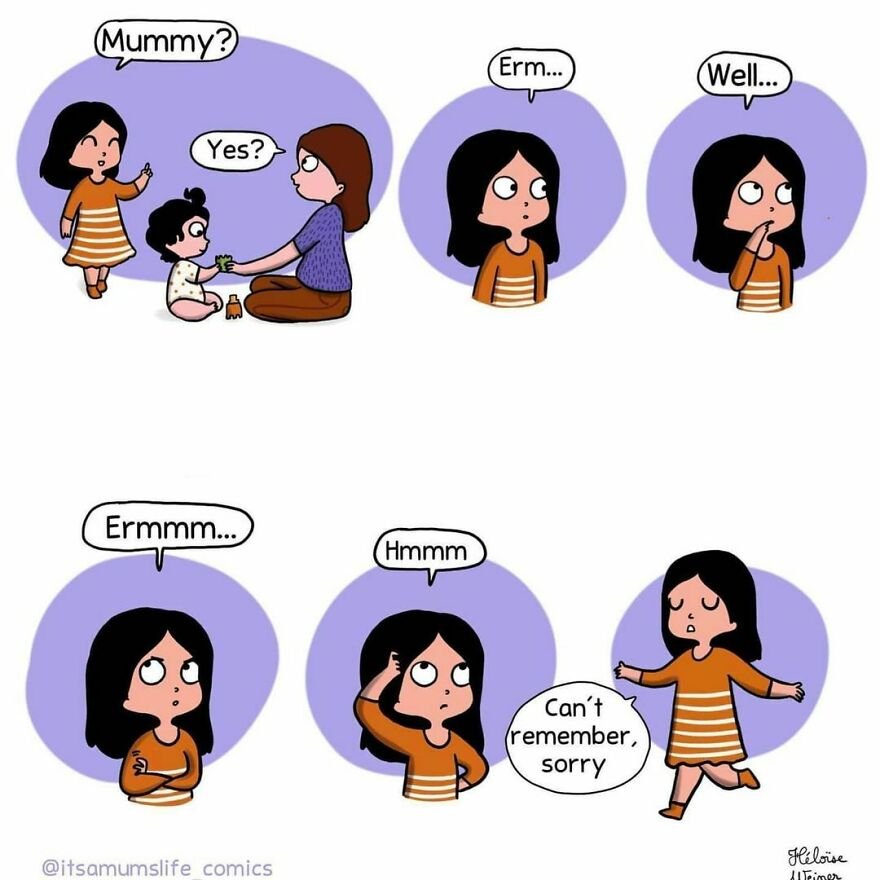 And Then I, I, Erm…