25-Year-Old Romanian-Canadian Artist – Cassandra Calin is pretty much one favorite person on the internet, thanks to her hilarious, honest, and relatable depiction of life as a woman. Living in Montreal, the illustrator and graphic designer touches on perennial issues of having long curly hair, maintain a healthy self-image, trails of single life, relationships, and even clothing. Daily life and experiences inspire Calin's comics.
Accordingly, Calin finds it satisfying to laugh at her awkward self and rant about silly misfortunes, including liking 90's music, cats, pineapple, and cartoons. All of these are illustrated in a colorful (majorly black and white) whimsical style. We've compiled a series of Calin's funniest yet spot-on illustrations, and, indeed, you will find them relatable. No one has visualized the struggle of being a girl like Calin, hence enjoy the lighthearted and introspective artworks.
More Info: Cassandra Calin / Instagram
High-waist pants.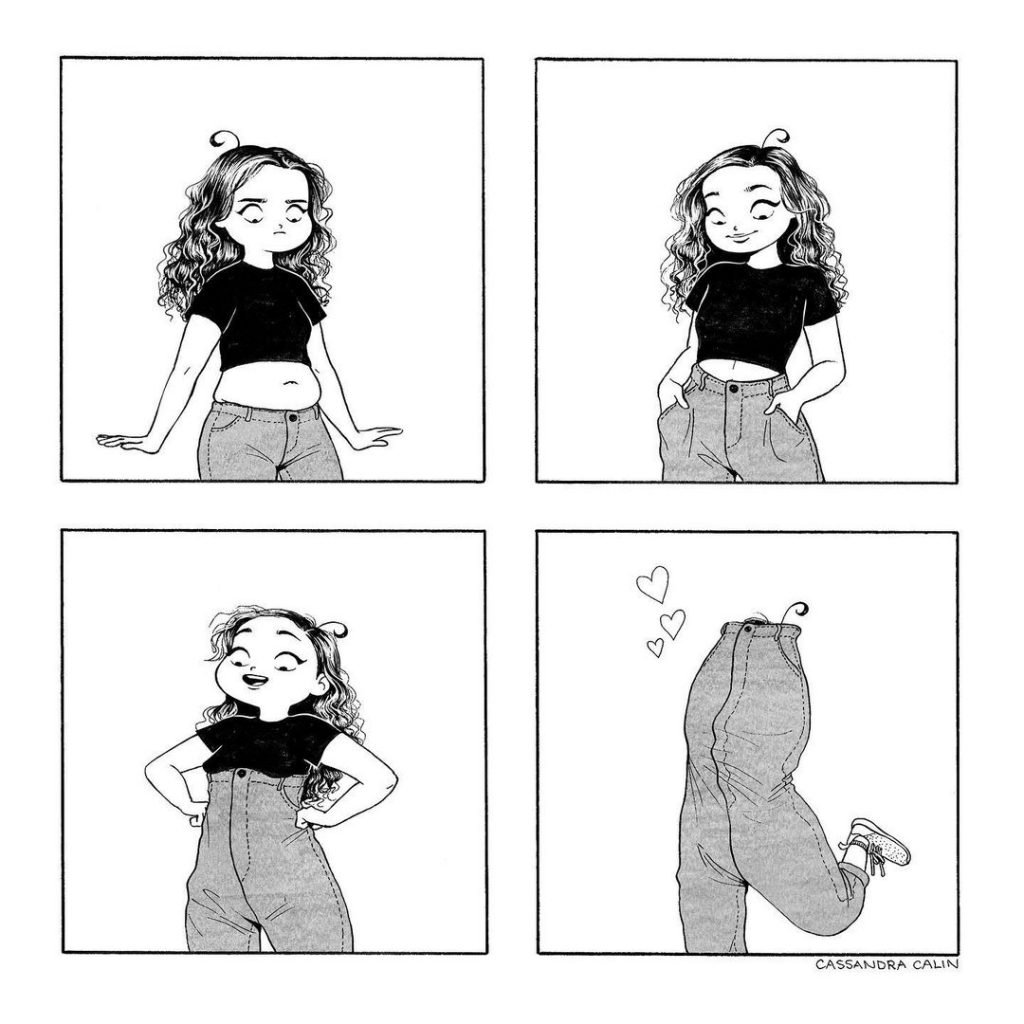 Curly hair expectations.
Stretch!
Is there a right pair of bra?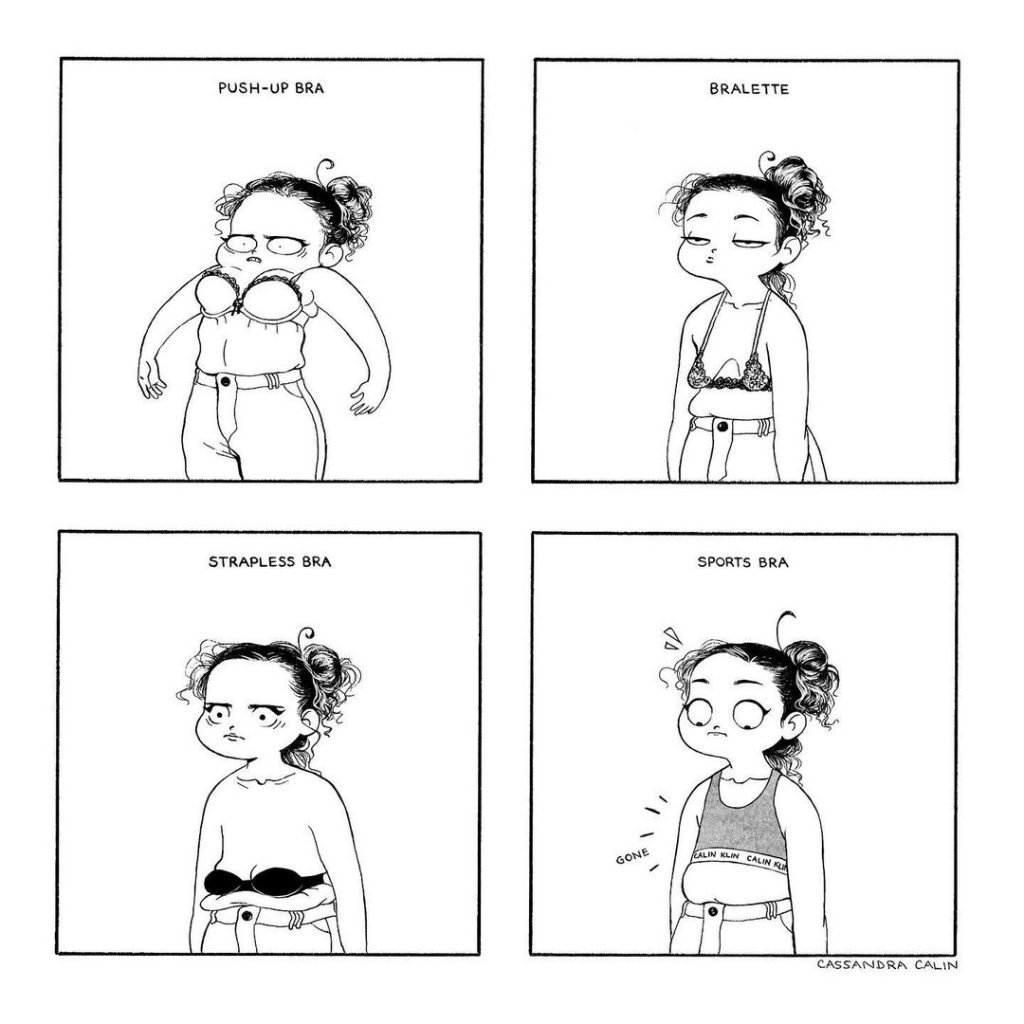 Salon magic?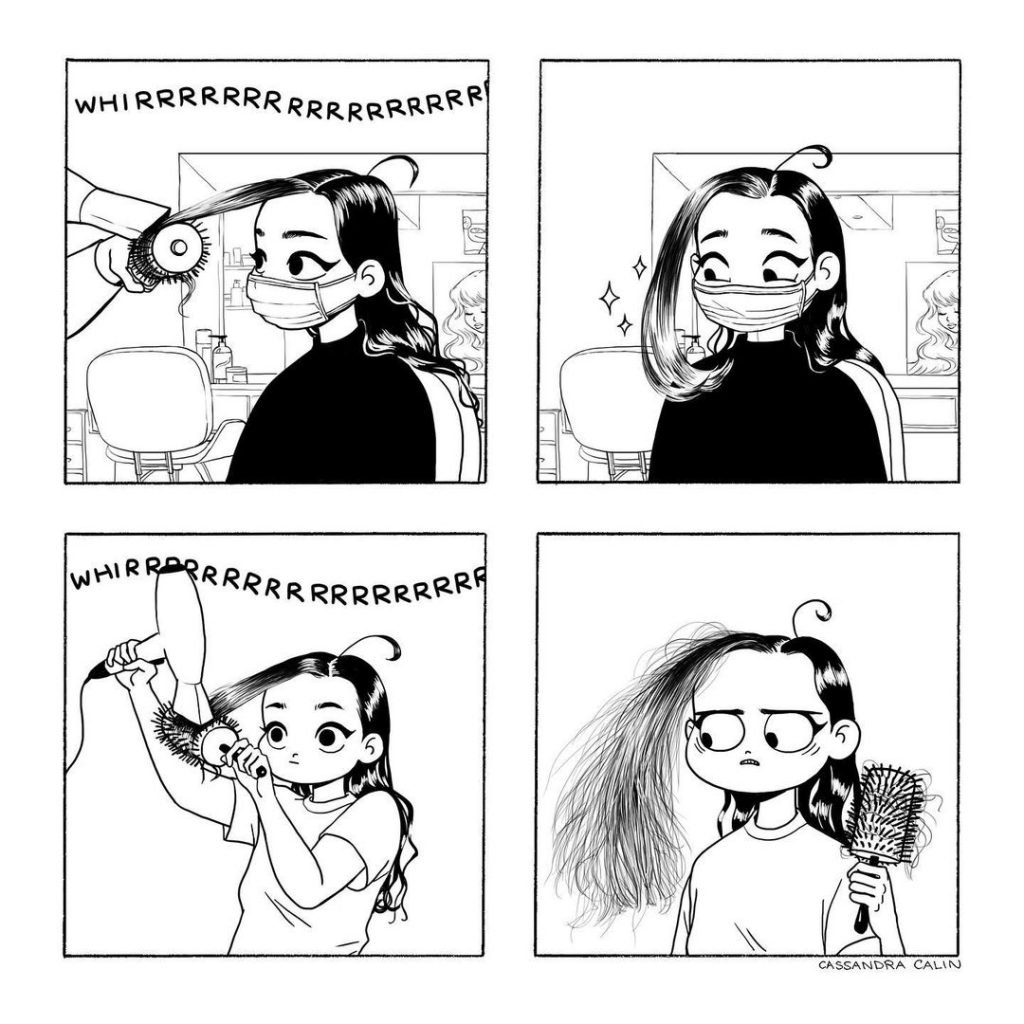 Stepping out of the shower.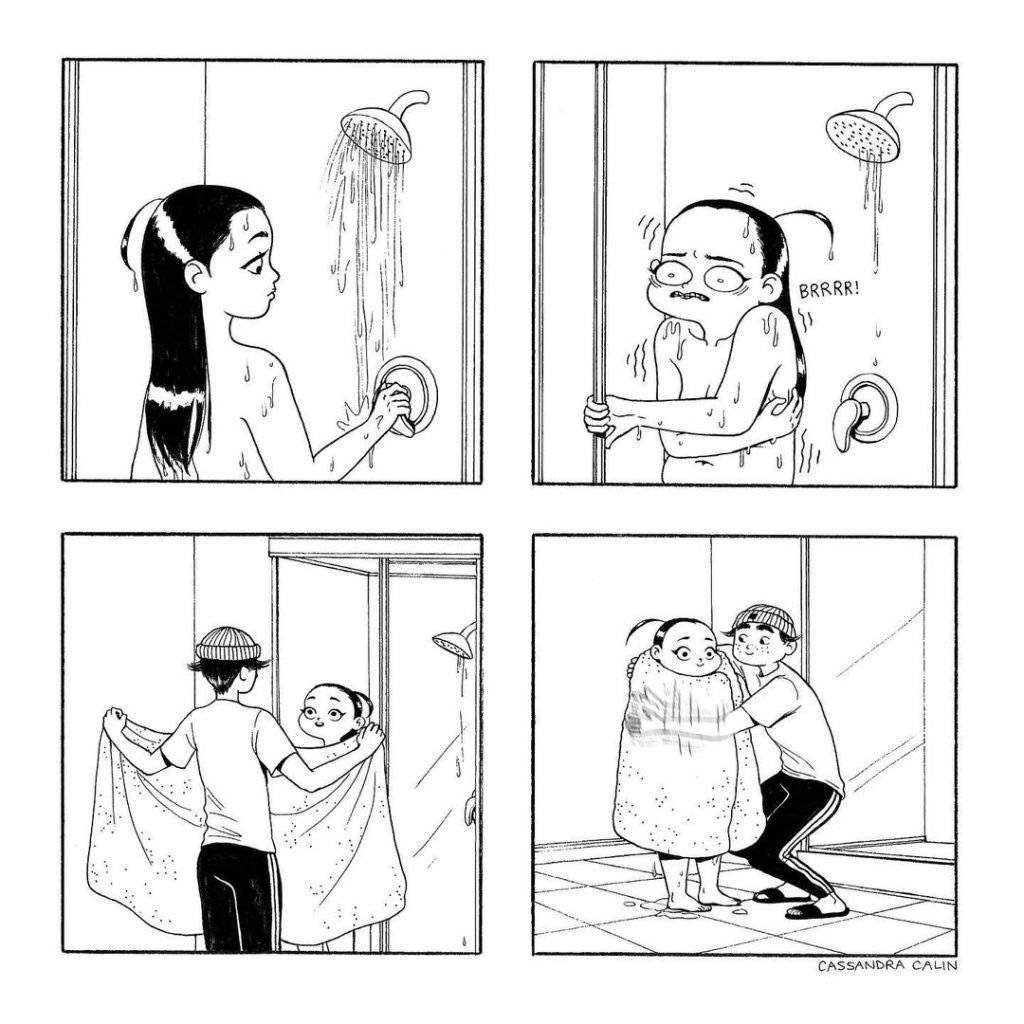 Concealer.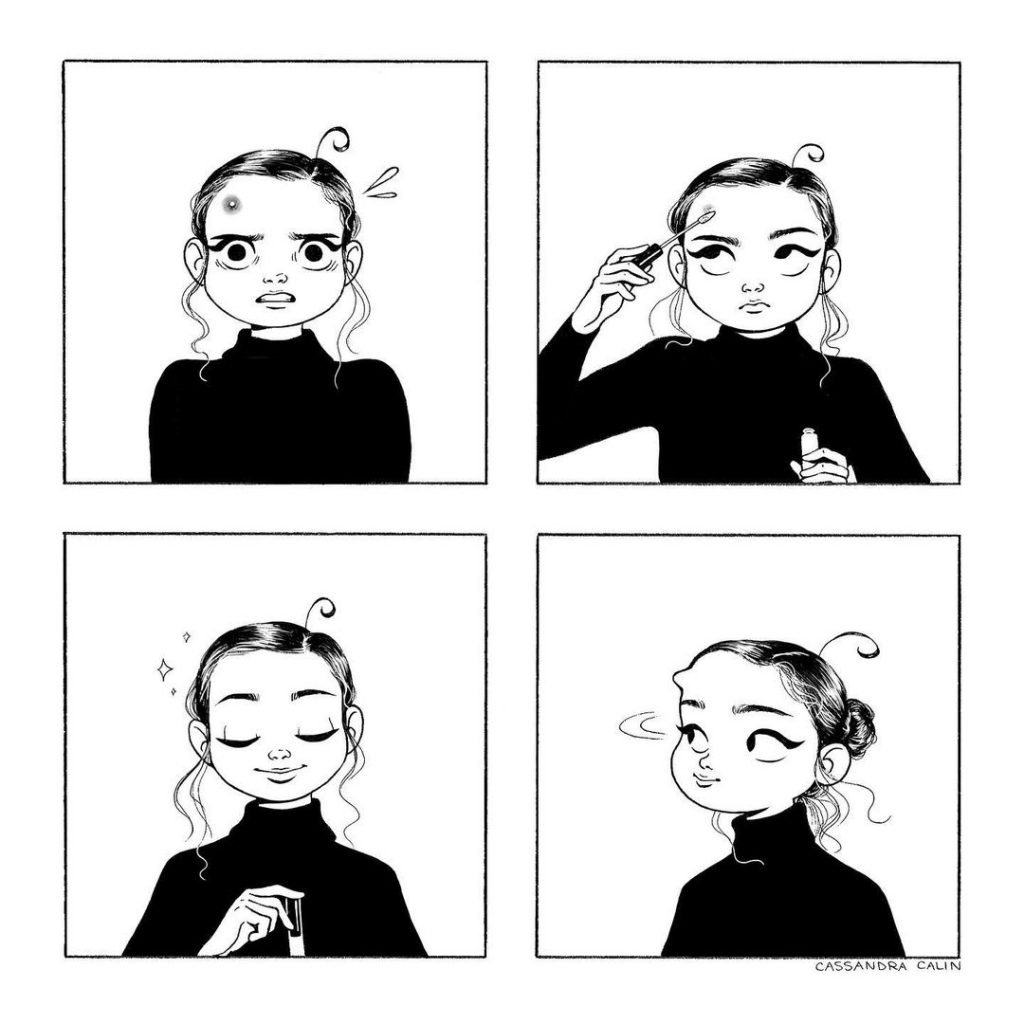 Hair fall nightmare.
Every 'ugly' woman on TV shows.
Secret ability.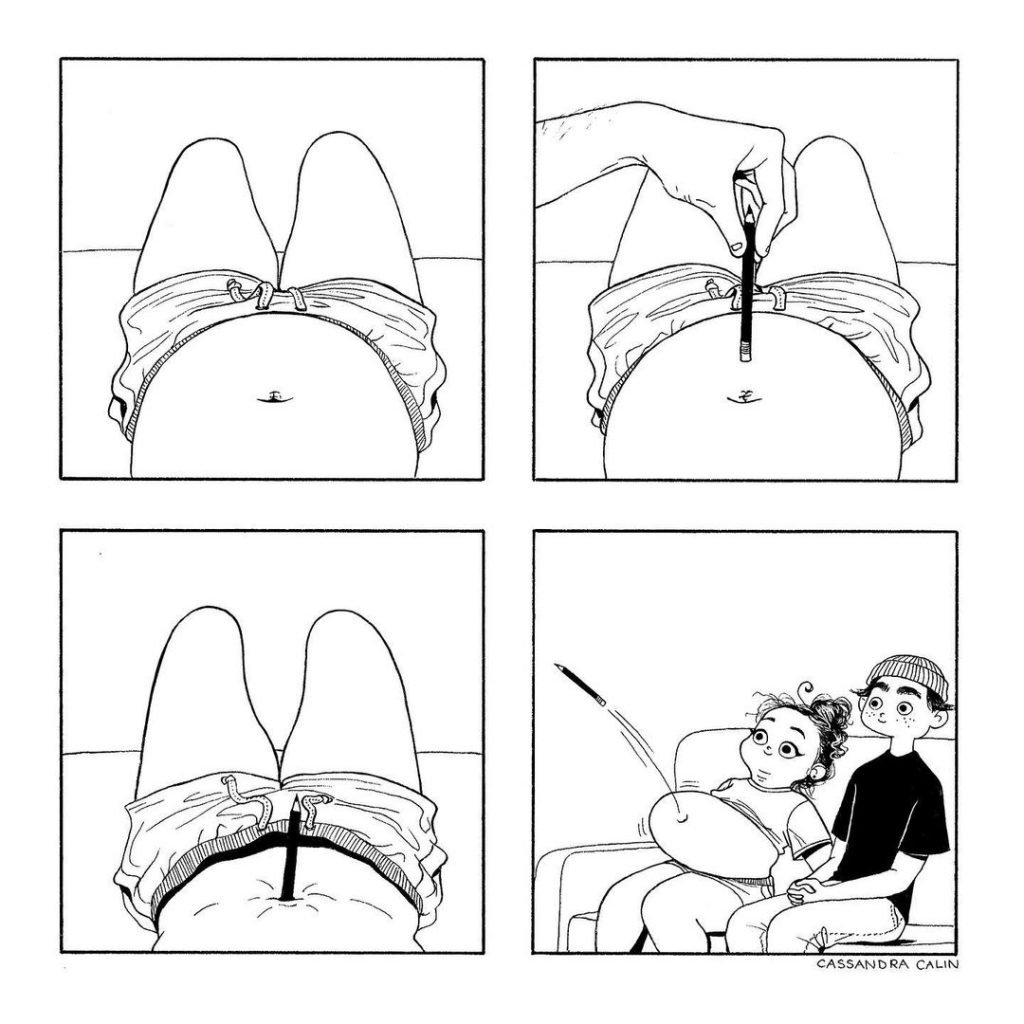 Huh, what do you mean 'break'?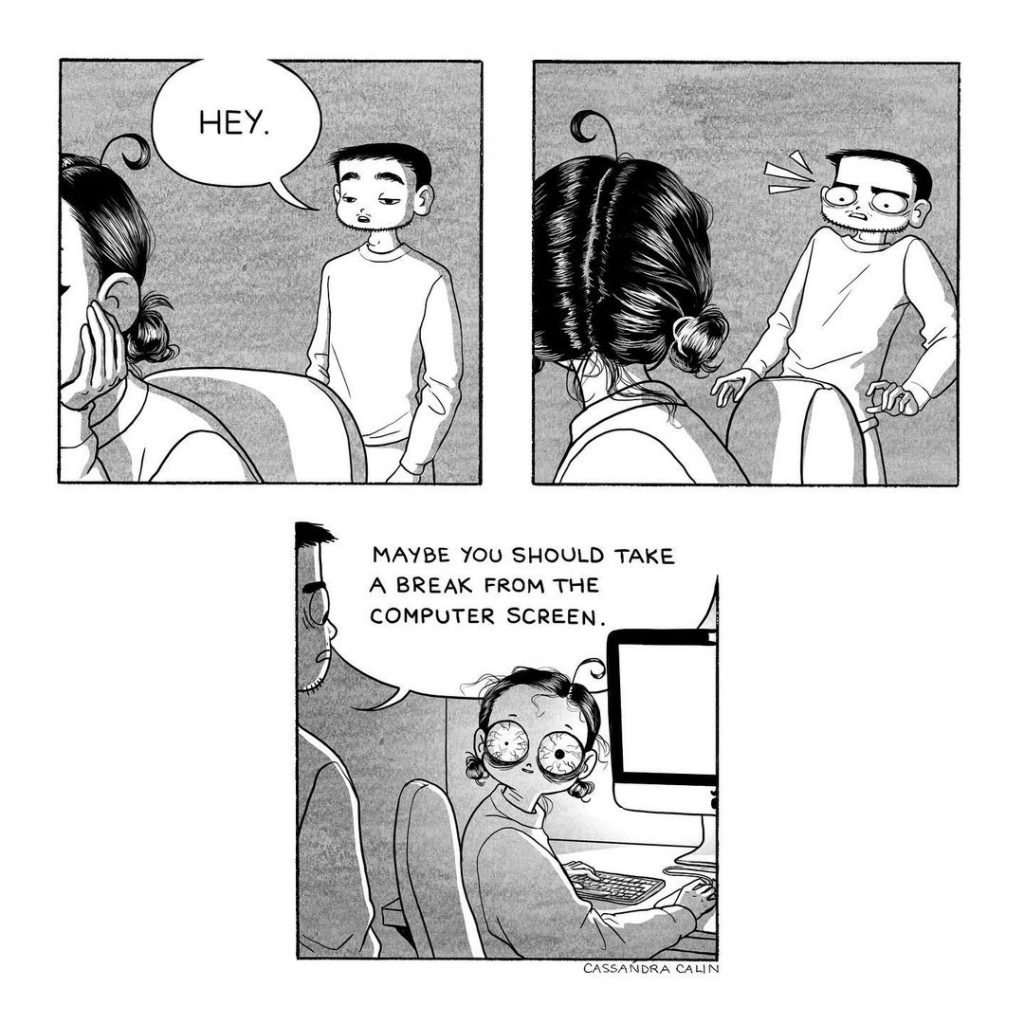 Is this… how eyeliners work?
Don't overpluck, guys.
Turtlenecks benefits.
How do people do this?
You… you don't understand.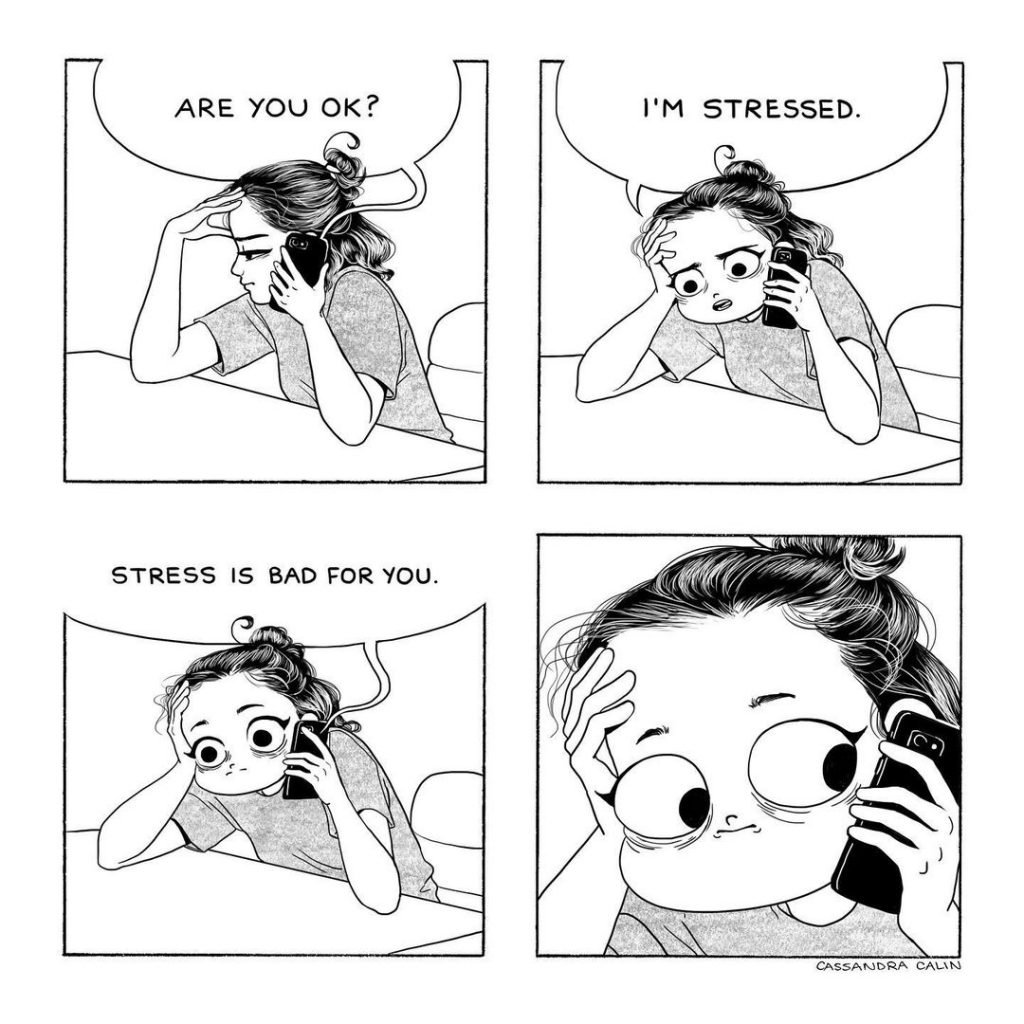 A virtual home I'll never live in.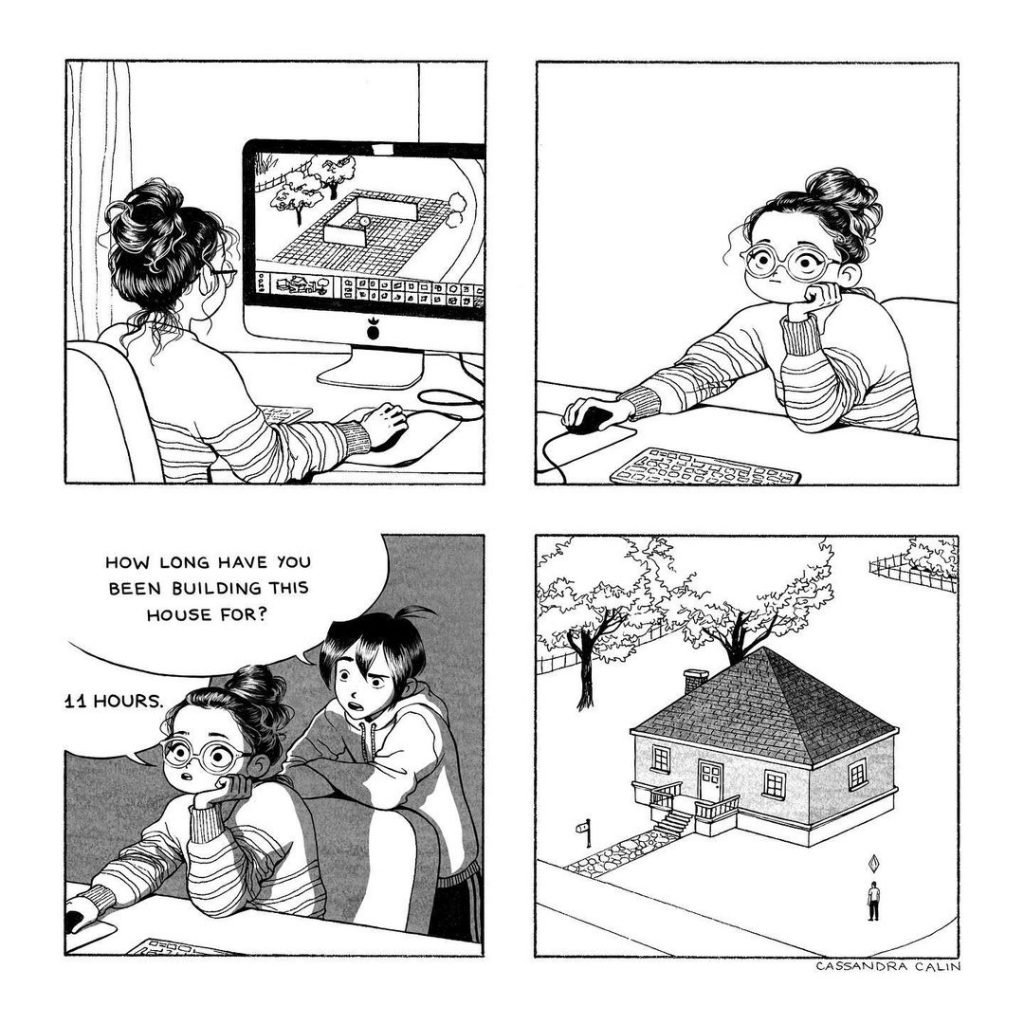 Gasp!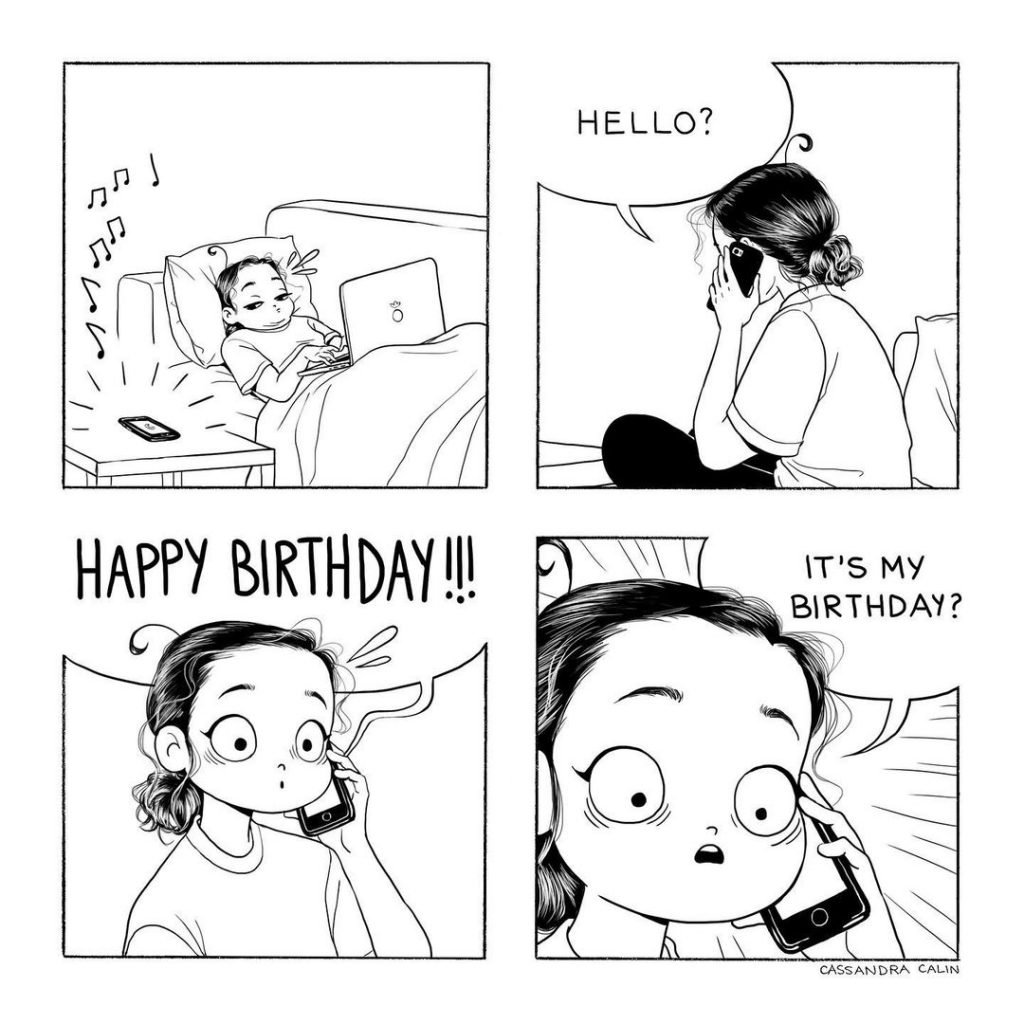 I alone deserve all the treats.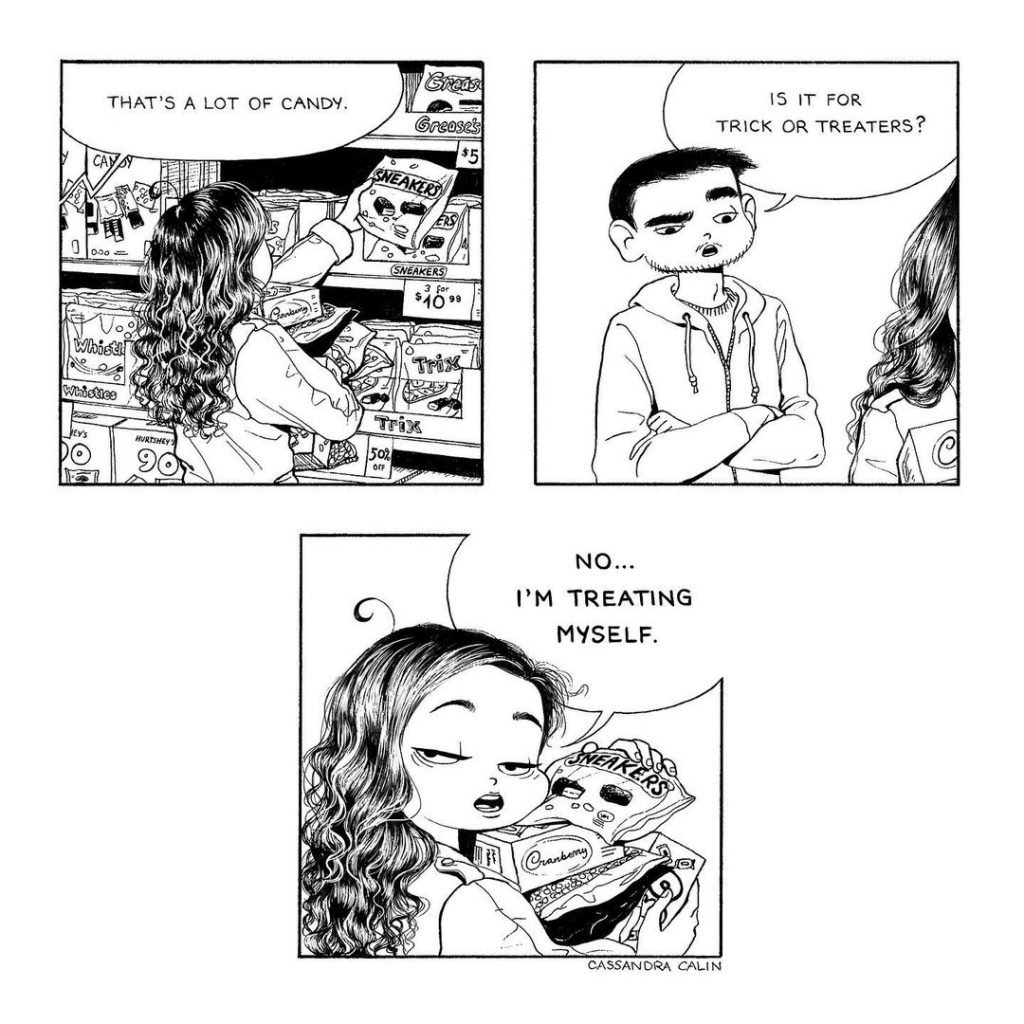 Why do they do this all the time?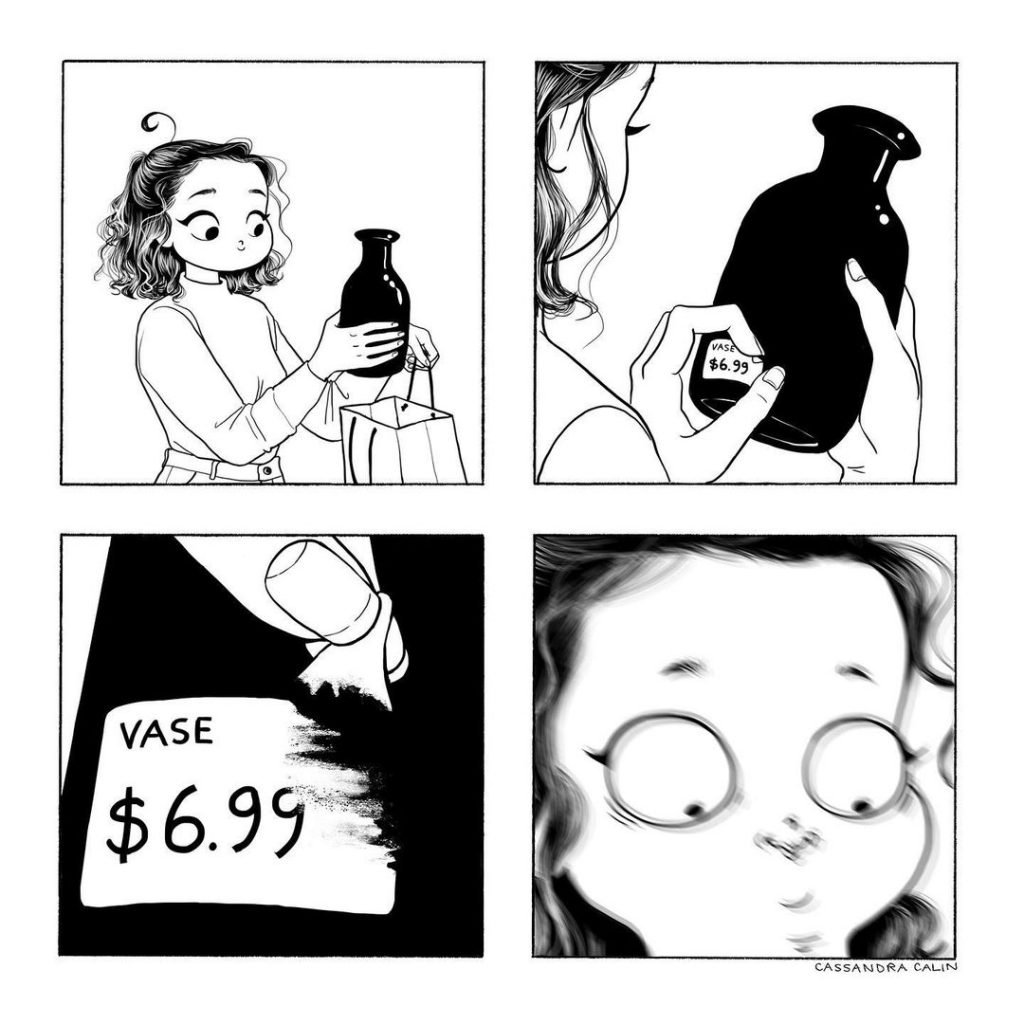 Never said I can't get back in.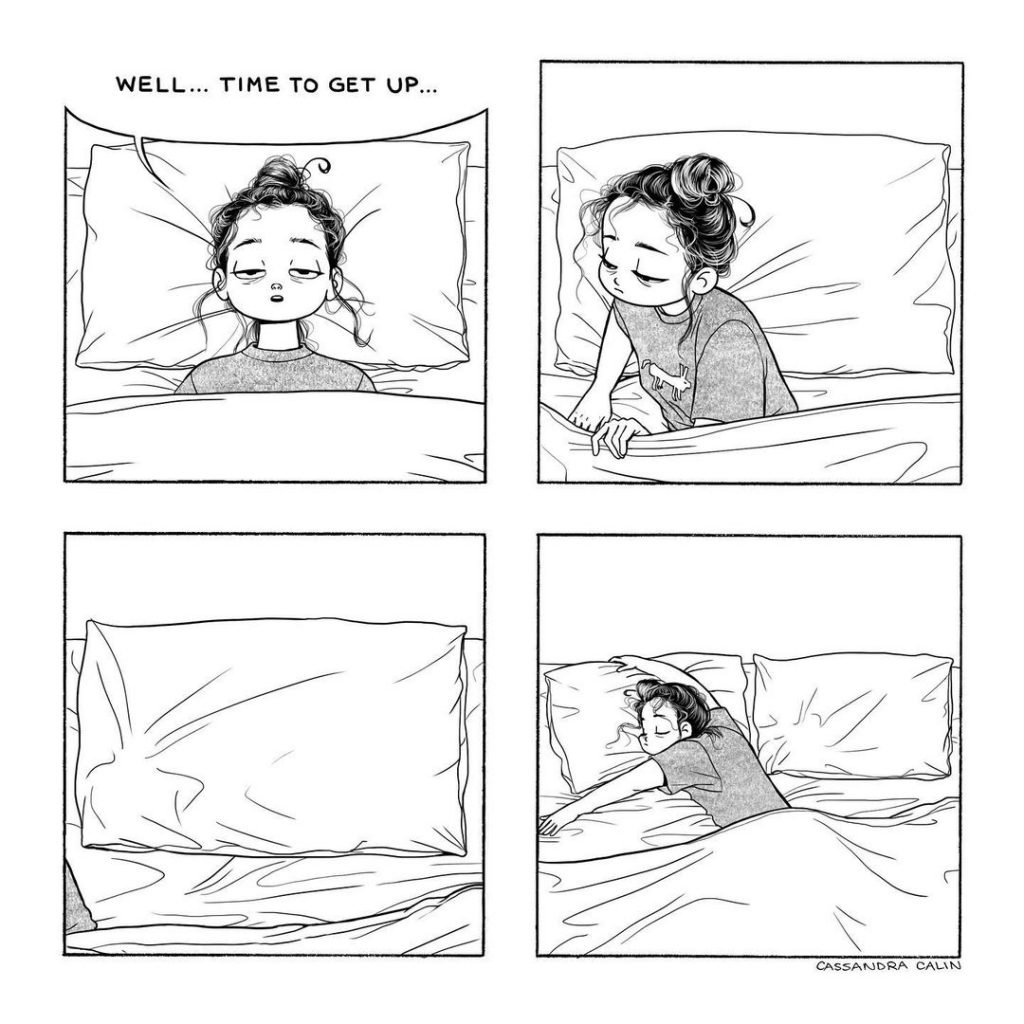 Full disguise.
Don't… Don't remind me!
These annoying spammers.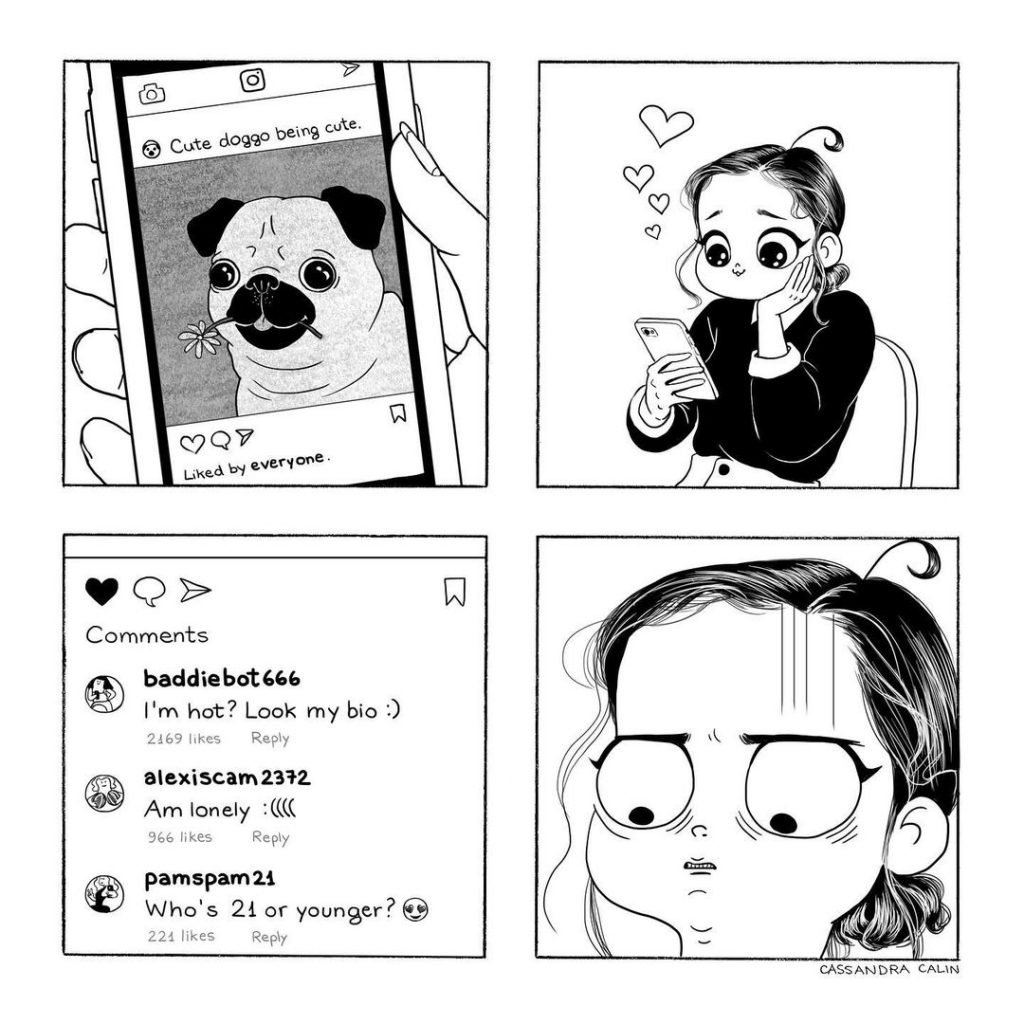 Oh.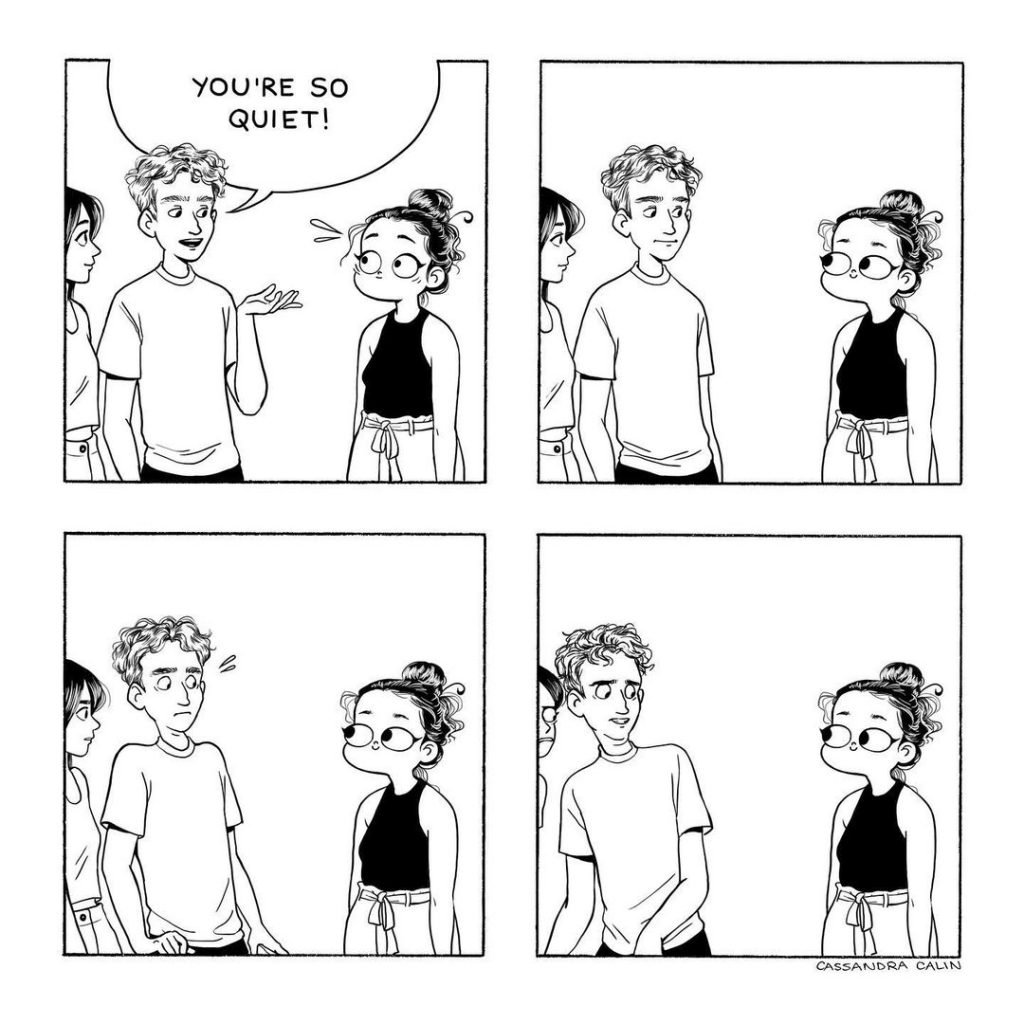 Lipstick in 2020.
This doesn't seem to be working…
Ah, I can reuse this for this yea- oh, wait.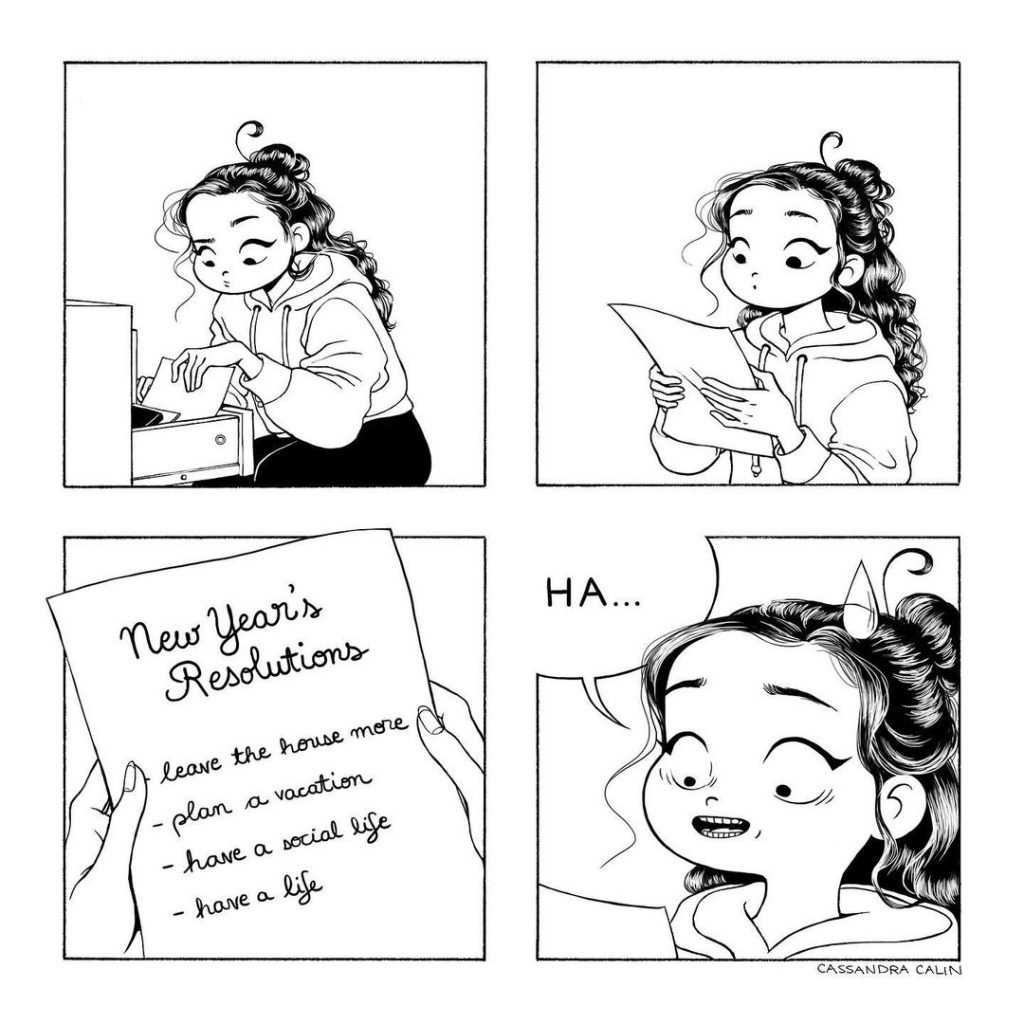 The struggle of tying your curly hair.
People can dream, right?