Days into 2021, social media appears to be booming with iconic memes that feature people and animals. January provides thousands of memes/jokes, and while the global pandemic, including ensuing lockdowns, remains unprecedented, more people are quite prepared for 2021. Interestingly, more than a few surprises are in store, mostly as the internet has decided to celebrate popular memes' heroes.
These heroes had led completely ordinary lives until the moment when the internet graced notable fame on them. The fame all happened with just one photo, and since then, they've become an internet sensation. Besides, have you been curious about knowing their names and backgrounds? If Yes, worry no further. We've compiled 20 then vs. now photos of these popular meme heroes, and they're sure to blow your mind. Have a look!
Kayode Ewumi – The Roll Safe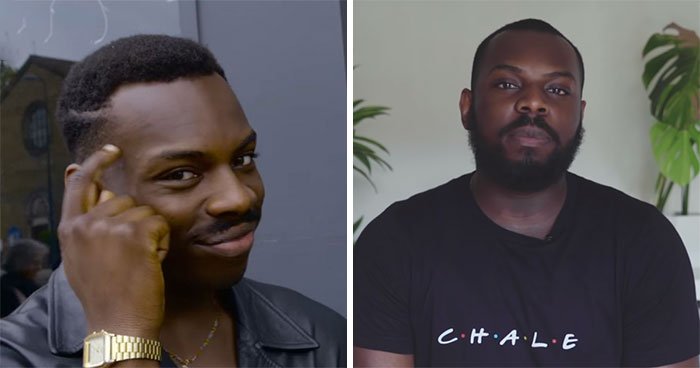 BuzzFeed UK -Via
Kayode Ewumi is presently 27-Year-Old. The Roll Safe meme emerged from the 2016 BBC Three Mini-Documentary series titled: 'Hood Documentary. In the documentary, Kayode was shown pointing to his head and smiling after saying he has found a woman beautiful because she's got good brains.
Zeddie Smith – The Ridiculously Photogenic Guy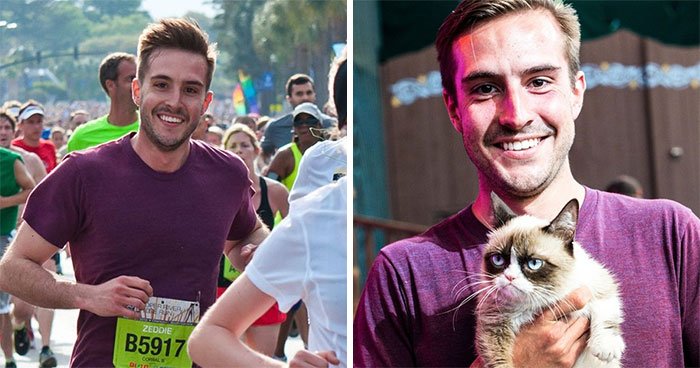 ZeddieLittle -Via
This meme captured a man named Zeddie Smith while running in the 2012 Cooper River Bridge Run. The photo garnered popularity online after it was shared by computer programmer Will King on Reddit. Users were quick to find Zeddie incredibly handsome, and it did amass over 40K votes.
Laina Morris - The Overly Attached Girlfriend
Laina -Via
The meme originated in 2012 after Laina Morris, a YouTuber, shared a clip where she performed a parody version of Justin Bieber's song known as a boyfriend with personalized lyrics. The lyrics were perceived to be clingy, even though it was submitted in response to Bieber's online sing-off contest. However. It became a meme, and Morris had to deal with severe privacy issues as strangers discovered her personal Facebook page, talked to her friends while trying to get her college information. In 2019, Morris declared she's quitting YouTube.
Jordan Peele – The Sweating Jordan Peele
JordanPeele -Via
The Sweating Jordan Peele surfaced in September 2013 following the 3rd season premiere of Key and Peele in the US. One of Key and Peele's episodes included a scene where Jordan Peele anxiously sweats in response to his GF confronting him about his internal habits.
Blake Boston – The Scumbag Steve
BlakeBoston617 -Via
Scumbag Steve's photo originated from the cover of the album 'Ma Gangsta' by the rap group known as Beantown Mafia. The image was first shared on Reddit in Jan. 2011, and it included a guy named Blake Boston, identified as Weezy B. Blake in an interview with Know Your Meme, revealed that the pictures were taken by his mother and claimed he has no regrets in life no matter what he does. 'I can completely f*CK up on something, and I don't regret it. That makes me who I am. I wouldn't go back to erase anything if even I were to go back in time.' Blake told RoughDraftTV.
Mia Talerico – The Good Luck Charlie
miatalerico101 -Via
This meme originated from a scene in a Disney Channel show titled: 'Good Luck Charlie. Both its photo and GIF are mostly used as a synonym for 'I Don't Know.'
Nick Young - The Confused Nick Young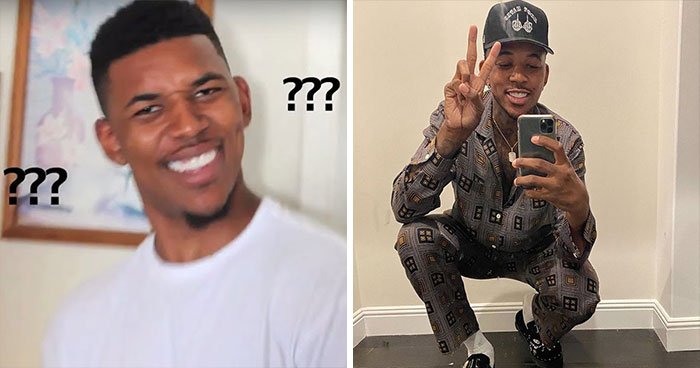 swaggyp1 -Via
The Confused Nick Young features an NBA Basketball player. The meme is a screenshot from a 2014 episode of a YouTube web series named 'Thru The Lens.' In a scene, Nick had made a perplexed facial expression when his mom claims he was a clown in his teens.
Kabosu – The Doge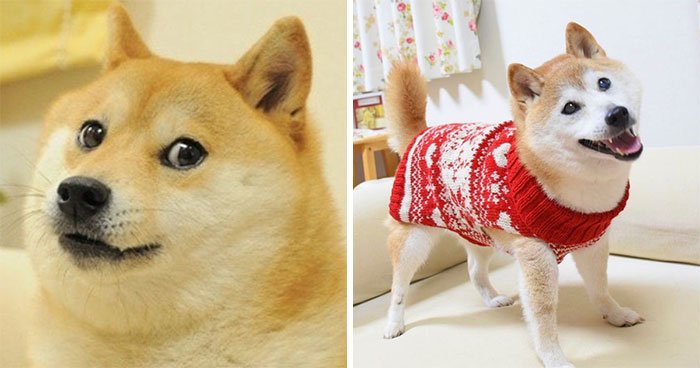 kabosumama -Via
The Doge Meme became famous in 2013. It was hinged on a 2010 photo of a rescued and adopted Shiba Inu dog named Kabosu. Its owner uploaded the Doge photo on her blog, and it captured Kabosu sitting on a couch while glaring sideways to the camera with raised eyebrows. Presently, Kabosu is 15-Year-Old and owns an Instagram account.
Sam Griner – The Success Kid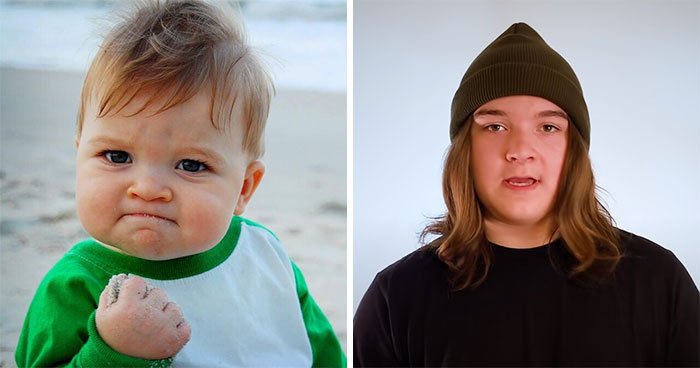 SammySuccessKi -Via
After Laney Griner shared a picture of her son Sam trying to eat sand on Flickr in 2007, it becomes an iconic meme titled 'I Hate Sandcastles.' It was opined that the boy had destroyed another child's sandcastle. Unfortunately, Laney didn't like the meme's context as she felt it made her son appear like a bully, and in fact, he loved sandcastles. Following Laney's concern, the Success Kid meme was created and has featured in numerous ads, including Xbox screensavers and Hot Topic Shirts
Zoe Roth – The Disaster Girl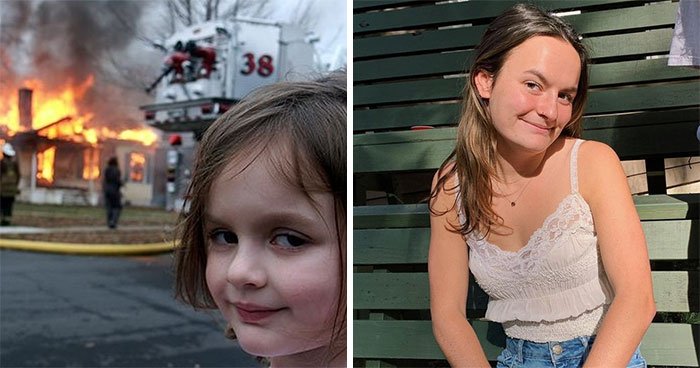 zoeroth -Via
This iconic photo surfaced in 2014. Dave Roth had shared an image of his daughter Zoe observing firefighters controlling the fire outbreak two blocks away from their apartment in Mebane, North Carolina. In Nov. 2007, Dave entered the shot into a photography magazine competition and emerged as the winner. The photo was later published in the magazine and edited onto images of numerous famous events. 'I would love for the meme to assist me in getting into or paying for college. But ultimately, I want people to know me for me. Zoe had told Refinery 29.
Tardar Sauce – The Grumpy Cat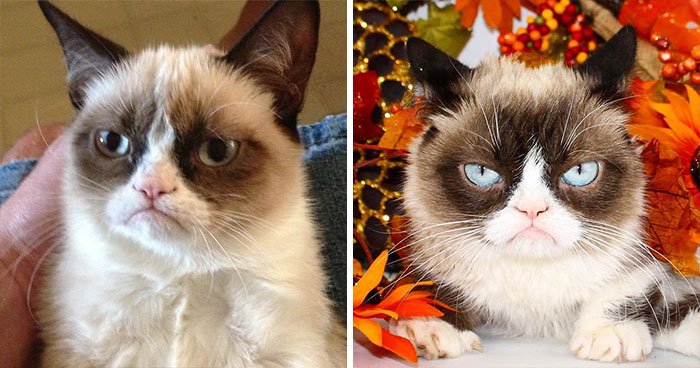 realgrumpycat -Via
The Grumpy Cat became famous after her photos were shared on Reddit in September 2012. The cat, with the real 'Tardar Sauce,' got people's attention for its grumpy appearance. Sadly, the cat passed away at aged 7 in May 2019 but still holds an Instagram account with over 2K followers.
Chloe – The side-eyeing Chloe
Lily & Chloe -Via
This meme surfaced in 2013 after a YouTuber named KAftC shared a clip titled: 'Lily's Disneyland Surprise…Again. The video captured two sisters, Chloe and Lily, who reacted to the news of a surprise trip to Disneyland. Lily had broken down in tears of joy while Chloe looked straight into the camera with a disturbing look. However, she does have her own Instagram page, and it reads of over 580K
followers
.
Igor Nazarov – The School Boy In A Swamp
Igor Nazarov -Via
At age 16, Igor the Russian schoolboy went viral in 2016. He had a photoshoot in the middle of a swamp behind a desk, wearing a suit. Specifically, the photo was captured for unique photo content in a bid to win a $277 Prize. In the end, it landed on the iconic meme archive.
Maggie Goldenberger – The Ermahgerd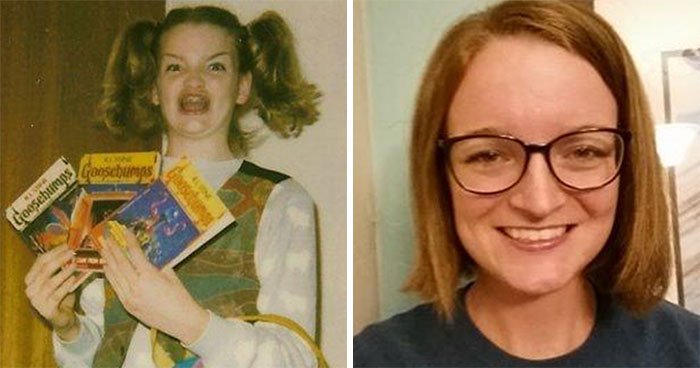 maggie.goldenberger -Via
The Ermahgerd, whose literal meaning is Oh My God meme originated on March 14th, 2012. It was a post titled just a book owner's smile, and it captures a girl named Maggie Goldenberger, who was then 11-Year-Old. According to Maggie, the photo was taken in her 4th or 5th grade when she and her friends got into playing dress-up more seriously.
Giorgio Tsoukalos - Aliens Are To Blame For Everything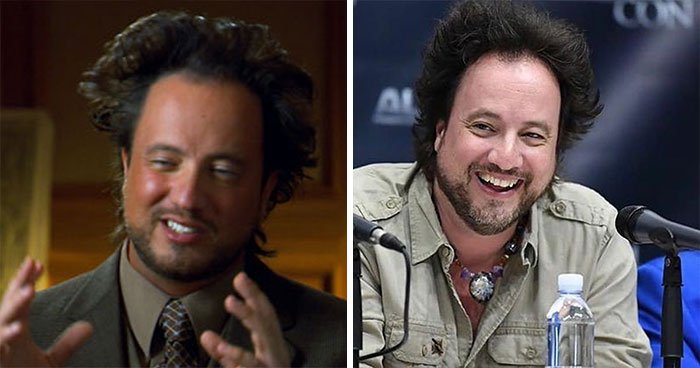 tsoukalos -Via
This meme became quite popular, a big thanks to the Swiss-born writer, TV presenter, ufologist, and producer Giorgio Tsoukalos. His appearance on the TV series 'Ancient Aliens' was iconic, and interestingly, Giorgio is an advocate of the theory that claims ancient alien astronauts interacted with ancient humans.
Silvia Bottini – The First World Problems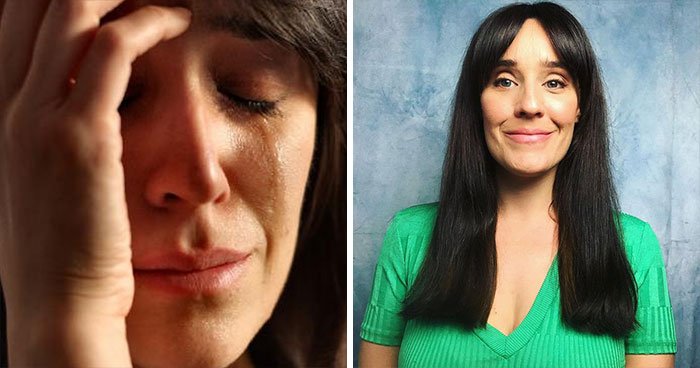 silviabottini_ -Via
The woman behind the First World Problems viral-meme is an award-winning Italian actress identified as Silvia Bottini.
Kyle Craven – The Bad Luck Brian
mnhaverlan -Via
The Bad Luck Brain became a meme after Ian Davies shared a yearbook photo of his friend Kyle Craven to Reddit in 2012. It was captioned 'Takes driving test.? Gets first DUI.' Before the taking, Kyle had reportedly rubbed his face with a sweater to make it red and adopted a horrible smile. Becoming a meme, it's now used to describe embarrassing and tragic events.
Andras Arato – The Harold Hiding The Pain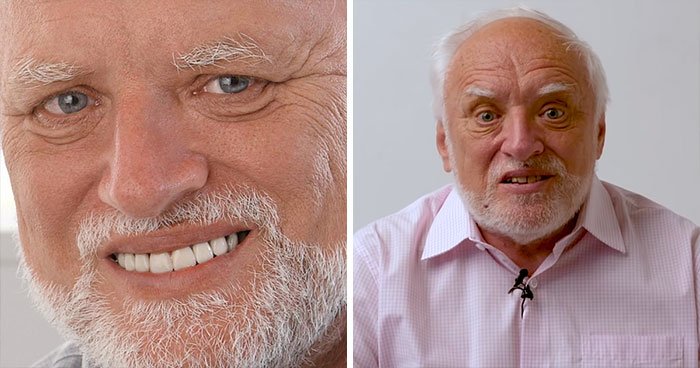 BuzzFeedVideo -Via
This meme captured Andras Arato, a senior stock photography model. His facial expression appears to indicate suppressed pain. It became a meme in September 2011 after the stock photo with DreamTime's watermark was shared on the Facepunch platform. Andras, in September 2018, had, however, hosted a TedTalk in Kyiv, Ukraine, where he talked about his life as a meme-hero.
Michael McGee – Trying To Hold A Fart Next To A Cute Girl In Class
aaduk_ala -Via
Viral in 2014, @aaduk_ala posted a photo and titled it 'Trying to hold a fart next to a cute girl in class' on the r/funny Subreddit. In an Interview with Unilad, Mike McGee had explained: 'The guy who took the photo is a good friend of mine even as I moved out to Texas. He knew I was able to make a face anytime. He wanted to make a hilarious Twitter caption and told me to make a face. He shared it, and in two to three months, it took off!'
Drew Scanlon – The Blinking White Guy
drewscanlon -Via
The Blinking White Guy Meme came from a live stream shot in 2013. Drew Scanlon was then a video producer at the well-known gaming website named Giant Bomb. Amid one of the team's weekly Unprofessional Fridays shows, Scanlon had watched as Editor-in-chief Jeff Gerstmann played a two-dimensional action-adventure game 'Starbound.