When fathers and dads usually have the image of being the tough figure in a family, many people can tell you how soft and kind they actually are. Towards their young little princesses at home, there are almost nothing dads won't do for them. Like a rite of passage, one of the most common things dads experience is getting makeup (read: painted) on their faces. Girls who love to look pretty will also want everyone else around them to look pretty!
Of course, it's not easy to take off those permanent nail polish, especially when you're a single dad without nail polish remover. But seeing those smiles plastered on their faces, hearing the giggles as they try to work on eye makeup, makes it all worth it. Precious moments that you won't get back, memories that these kids will definitely keep when they try to remember back what the lockdown was like: fun!
Aw, that shy smile from the girl.
brimakesyoufun -Via
"My step daughter was asking to 'do my hair. Regretting it a bit now.
lifeofdad -Via
"He may kill me if he saw this pic out and about."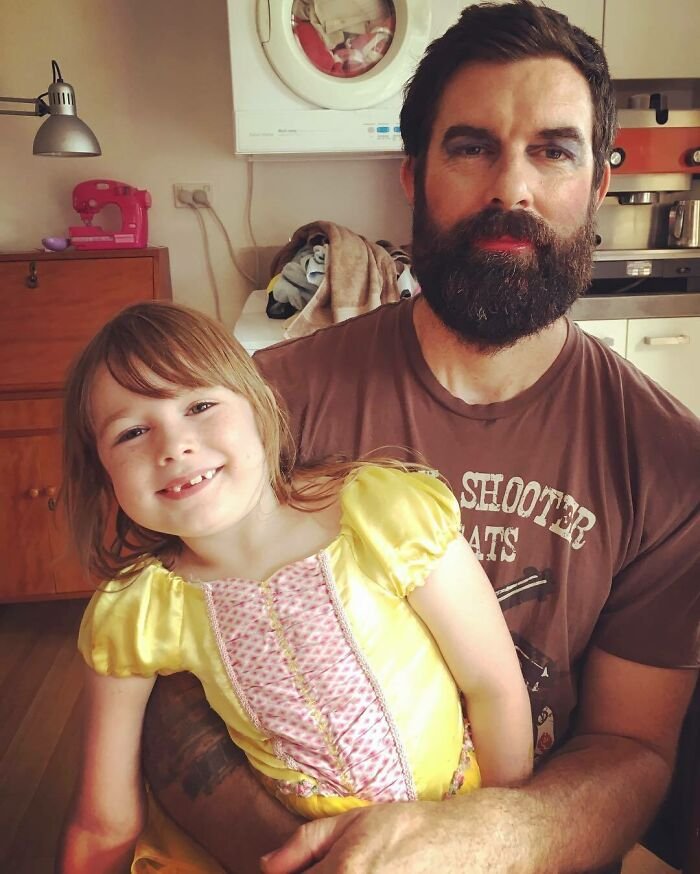 sweetmayproducts -Via
"I've been having a hard time bonding with and getting my daughter to smile lately. So I finally agreed to let her give me a makeover and her smile says it all."
whatagirlygirl -Via
Those pug tails. Those beautiful memories.
KaraKarlson -Via
"The Rock, going to work: Ok, but make sure you choose manly colors that are flattering to my complexion."
therock -Via
A necessary sacrifice.
jtsports12 -Via
A rite of passage for girl's daddy.
KoachAlexander -Via
"Ain't no way around it when you're a girl dad, bruh."

benjitgreene -Via
He's enjoying it. You can TELL!
paiderodinhas -Via
"Dad life you say? I raise you single father dress-up time… be gentle, Reddit… be gentle…"
tyhorner -Via
"Gotta stay looking sharp for the wife."
hambamgram -Via
"I thought the finger nail polish was water based and not permanent. I was wrong. And I have no nail polish remover here."
nathanpoulsenrealtor -Via
"I did my dad's makeup. Giving 'beautiful' a whole new meaning!" – Kylie Moy.
kyliemoy -Via
"I was my baby's first client in her nail spa this morning… If you don't have nothing nice to say about her work, then don't say nothing. She is open for appointments."
Jimmie Walker -Via
This girl got that talent!
PrawdPoppa716 -Via
"Being a dad of all daughters isn't all about keeping boys away from them. Sometimes it's trying out a pallet from makeup because even a creepy smile from her is better then a frown!"
silverfox.77 -Via
Grandpa getting pampered.
susyec4 -Via
Well, they have to start somewhere.
JohnTrader18 -Via
That's… that's actually really good.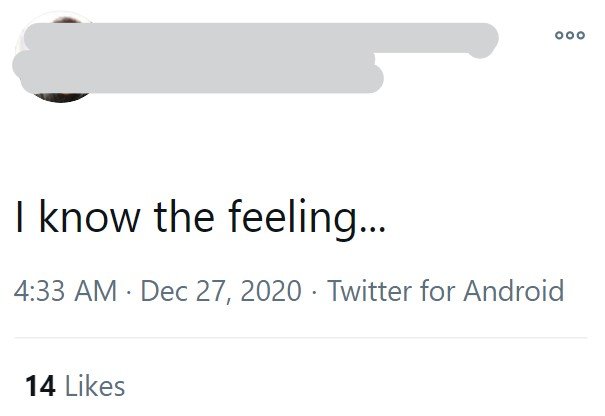 GamesWithToasty -Via
The Ghost of Christmas Present actually has a great crown.
OrshaZ -Via
Not gonna lie, that beard looks dope.
CalvinAnthonyjr -Via
"A dad who lets the girl do everything she enjoys… moments like this are totally worth it."
anabelensg93 -Via
"Our Little Miss Northern Alberta- Amethyst came up with an idea to keep herself entertained during quarantine… Dad said yes."
littlemiss.calgary -Via
Not even Paul Bettany is free from this.