Everyone will agree that parenting is simultaneously wonderful yet stressful as it changes one's life forever. But to get its honest reality, you will have to ride through the journey yourself, especially as people with kids of all ages can't compellingly tell all that's associated with child-raising. Notwithstanding, some stories shared revealed parenting has its good, and of course, it's a less good phase. If you're expecting a child or perhaps thinking about having one in the nearest future, Artist Inna Sacali's honest comics hinged on parenting is a must-read – it's perfect for an insight.
Artist Inna through her recently released comics, perfectly highlights that raising kids is far from being a simple task. The architect from Moldova illustrates the unsaid sides of motherhood using her everyday life with husband and son as the subject matter. From exhaustion, relationship struggles, mental health battles, infuriating shenanigans to unforeseen situations, Artist Inna's comics can be found relatable. The artist does have precious family moments too, and they're equally covered in her no-sugarcoated illustrations. We've compiled some of Inna's latest, so do have a glimpse of what it's like to raise a child. Enjoy!
More info: Instagram | Facebook
My… precious.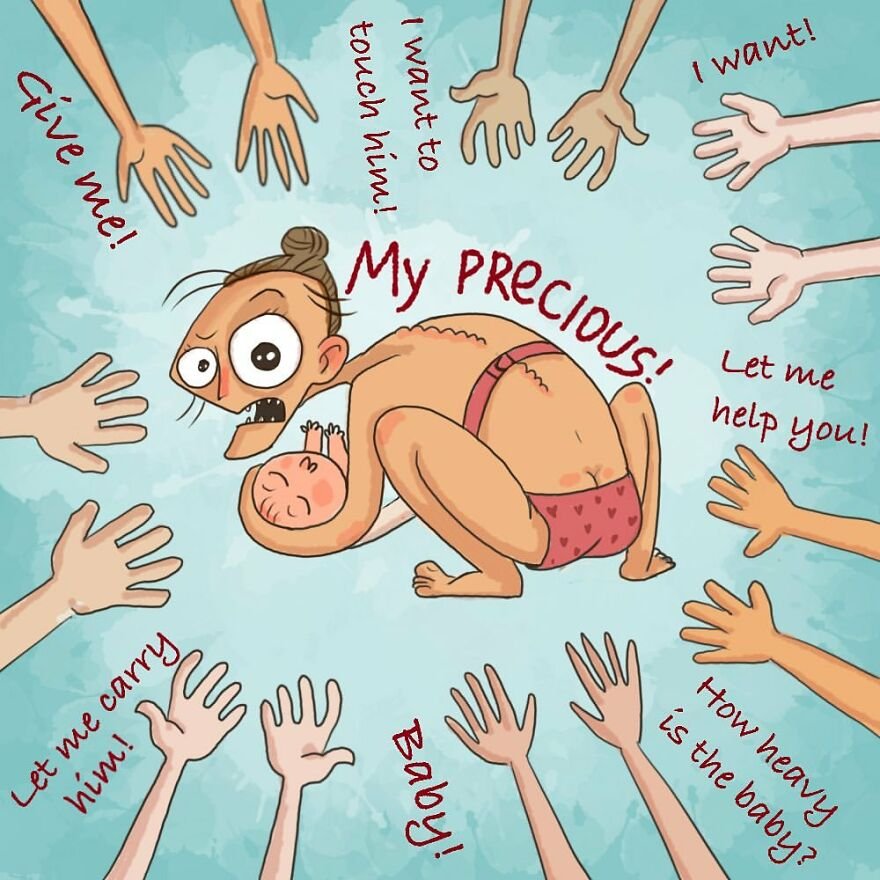 Love yourself!
Son superabilities.
Why is he crying?!
Chatting with the husband.
Why would anyone… oh, okay.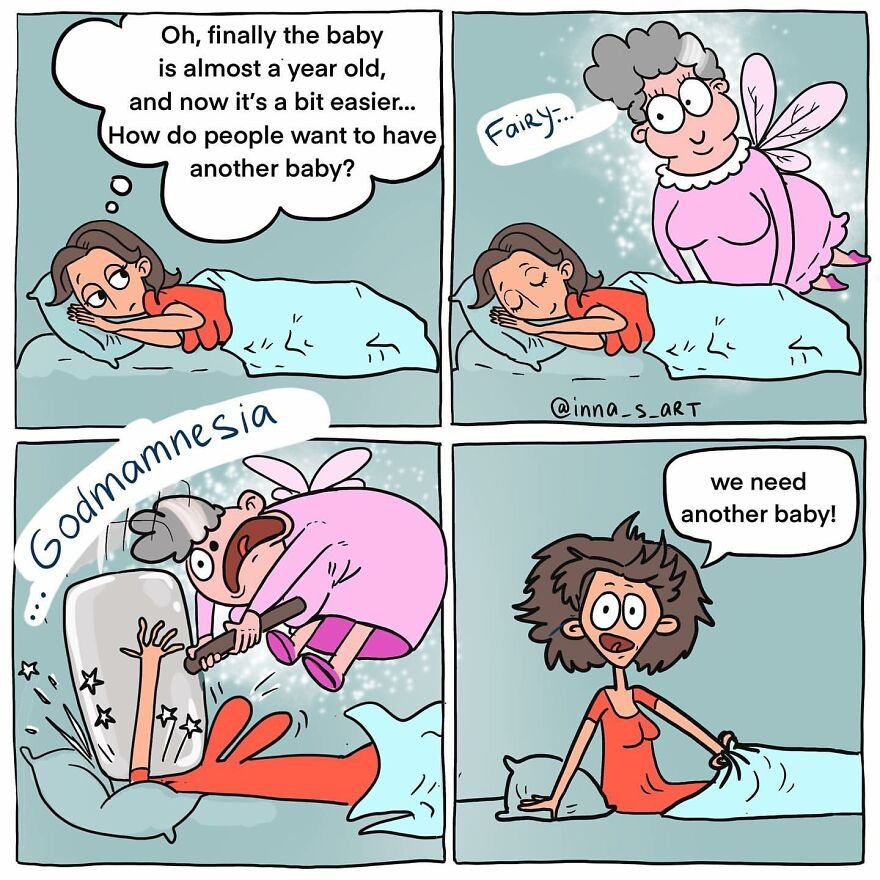 The table of a parent.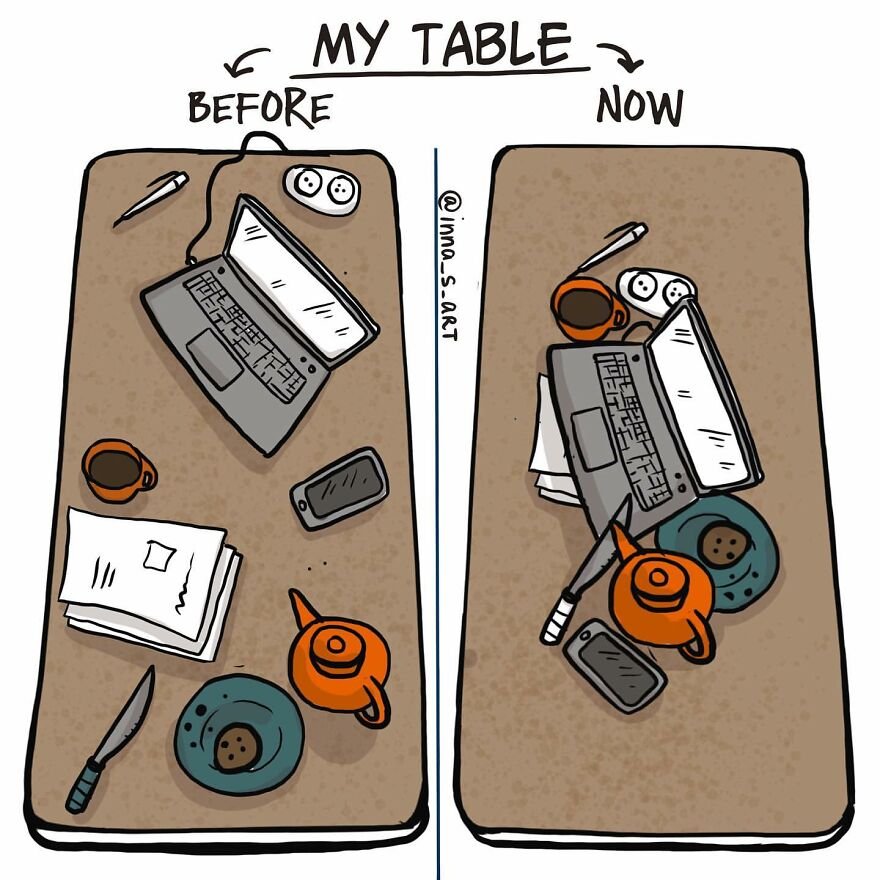 Only one hat.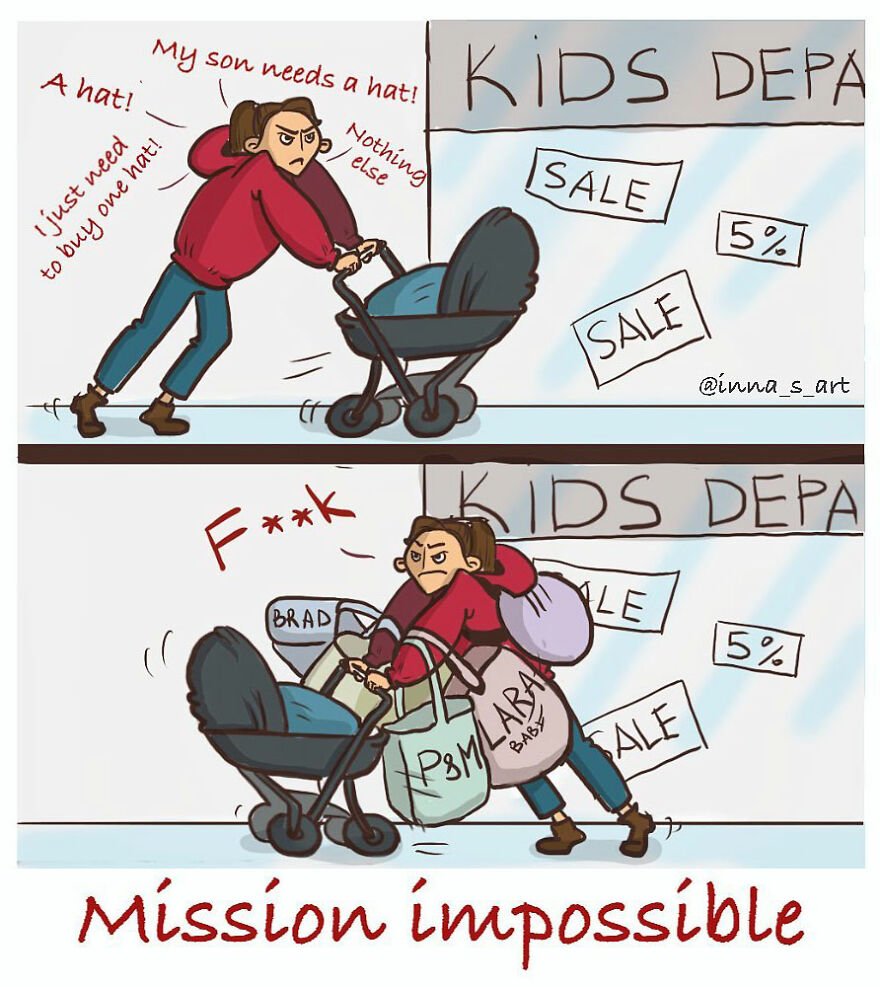 Yeah, baby fart.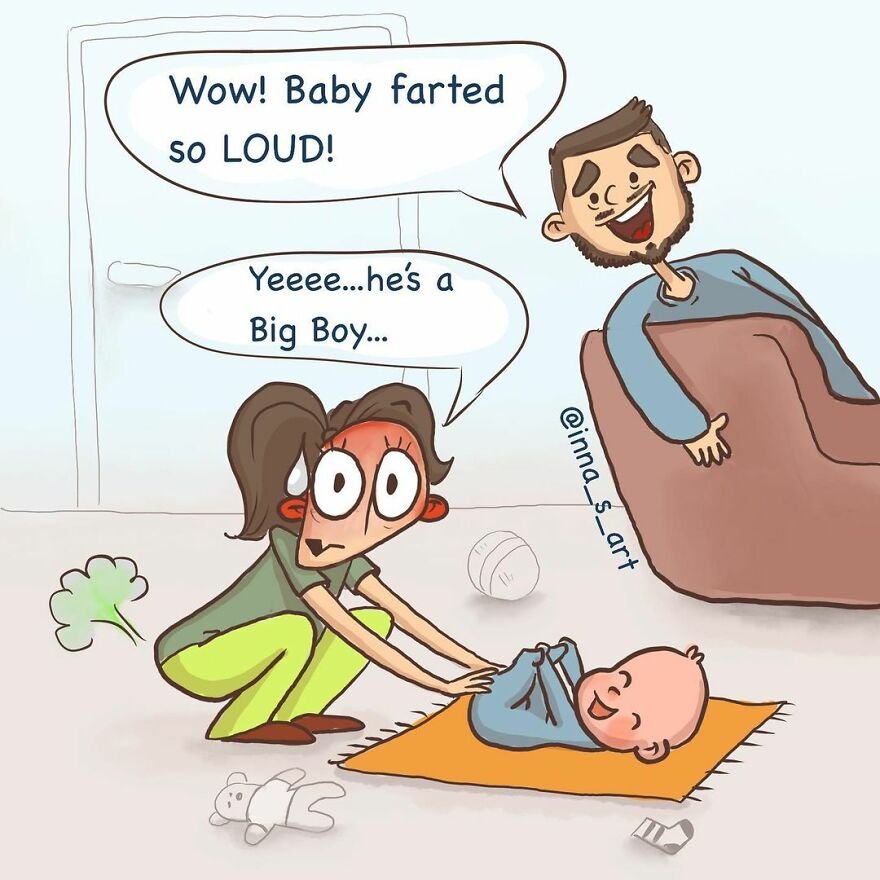 Snack time.
Superhero son.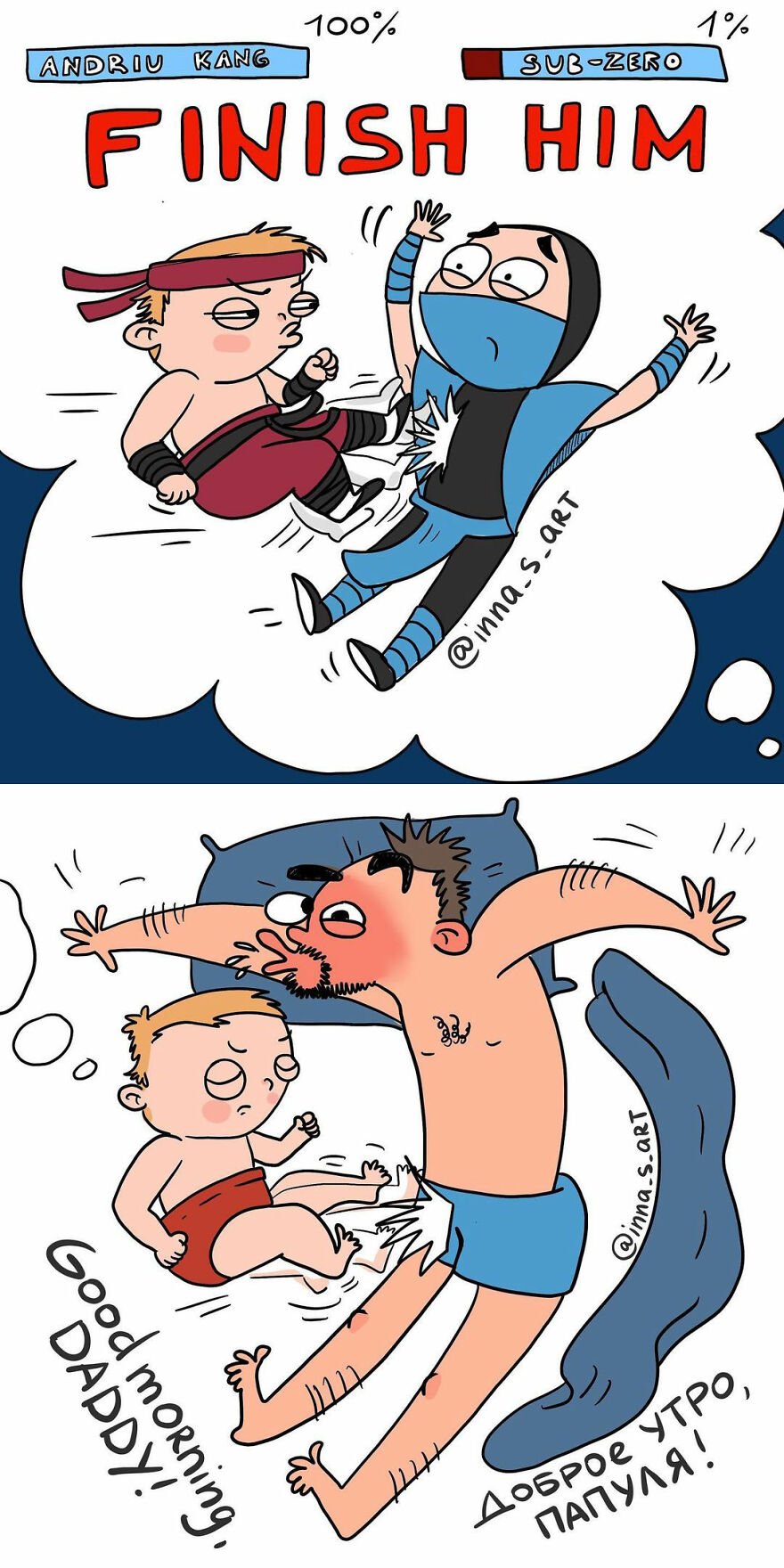 Finally getting a taste of it.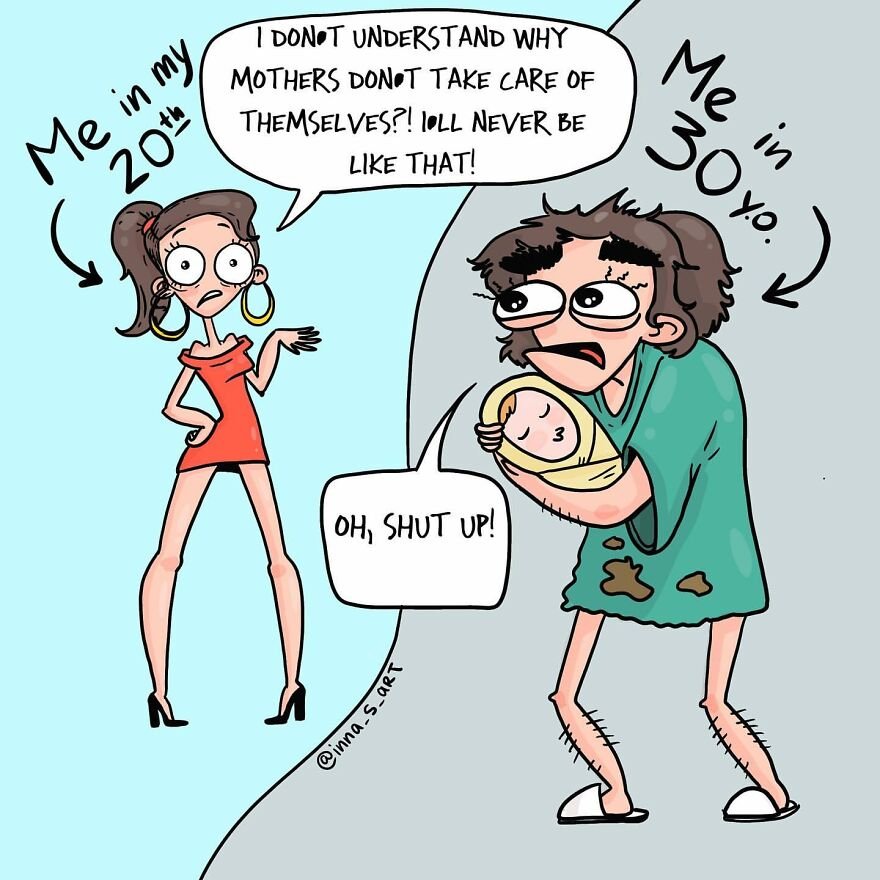 Baby got bored while eating.
Putting up that perfect parent image.
Intense arm workout.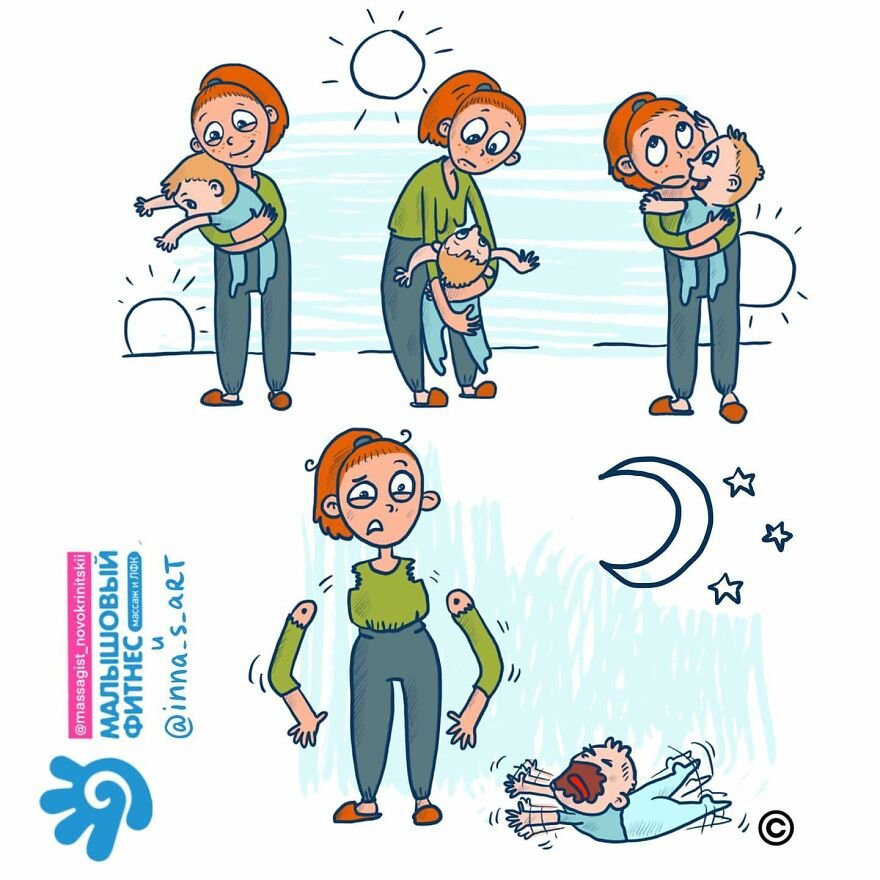 What it's like to have a boy: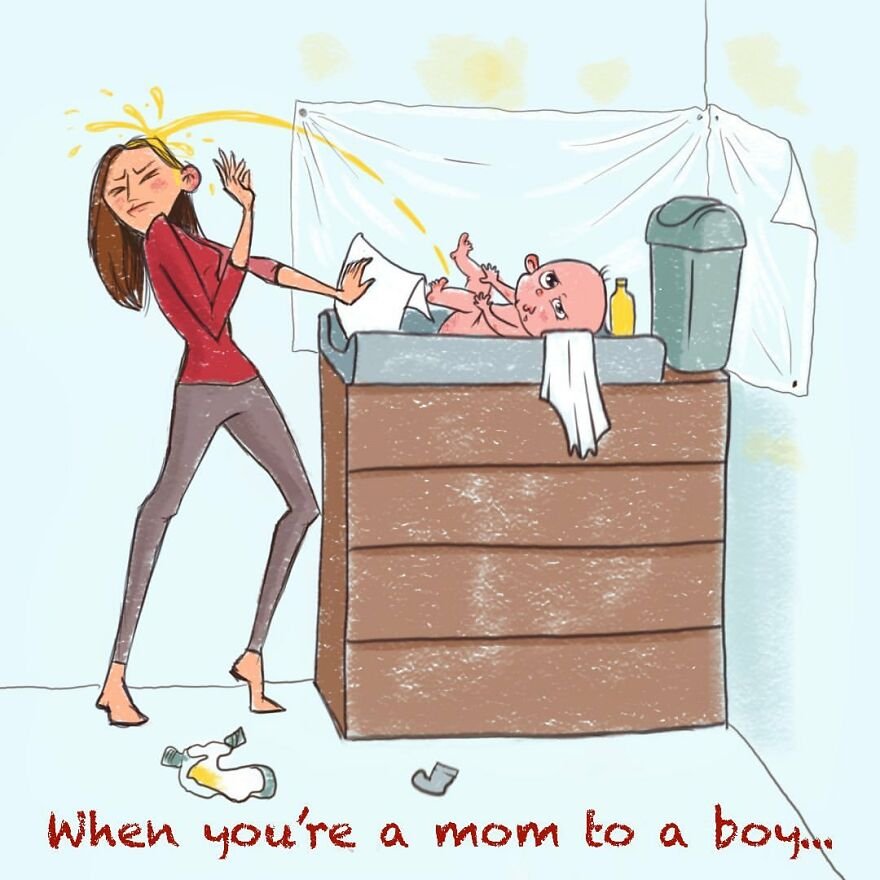 Sleeping like a baby.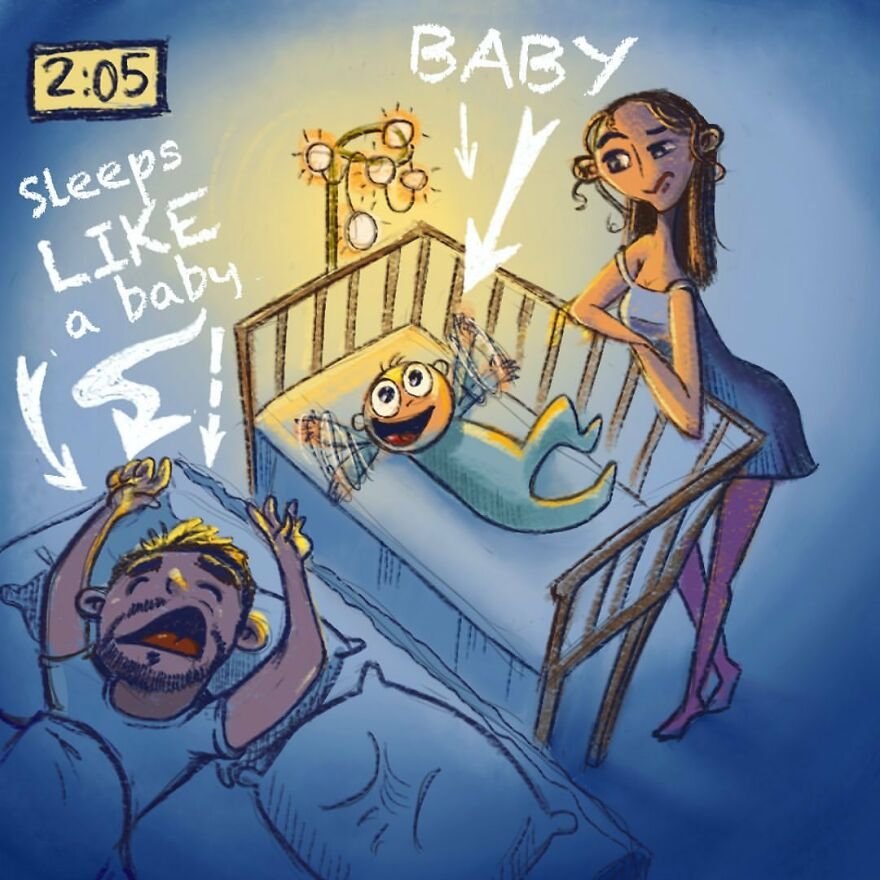 The best teething ring.
Jello-boy.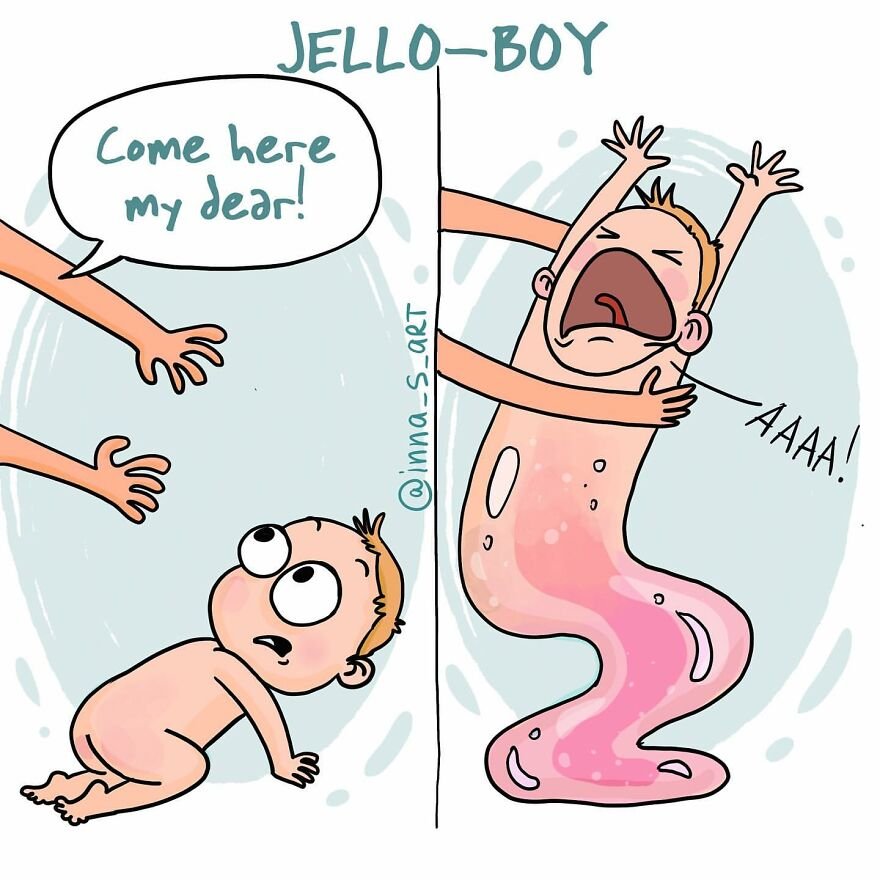 Our pretty baby.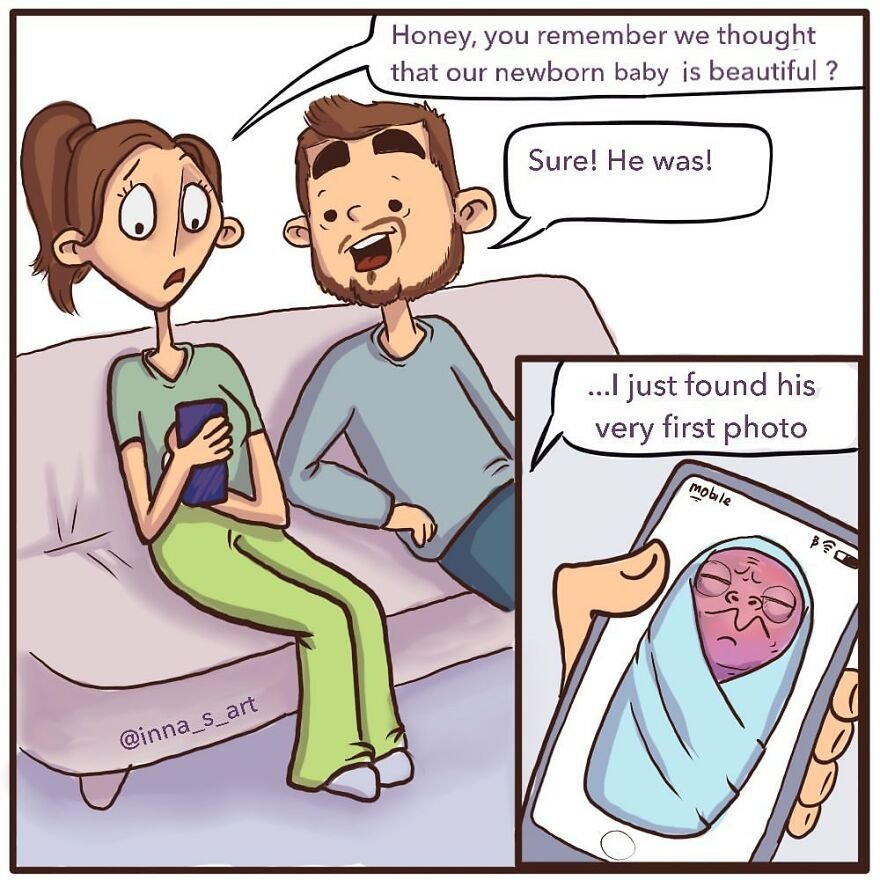 Baby clothes.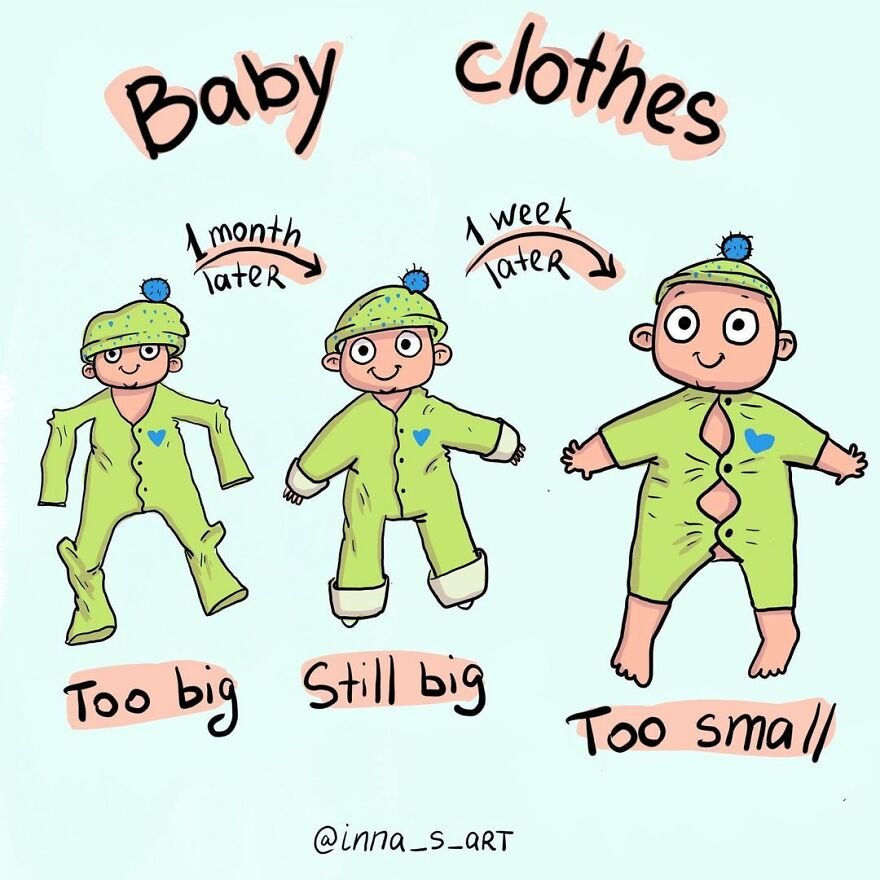 Sometimes, people just don't really… care.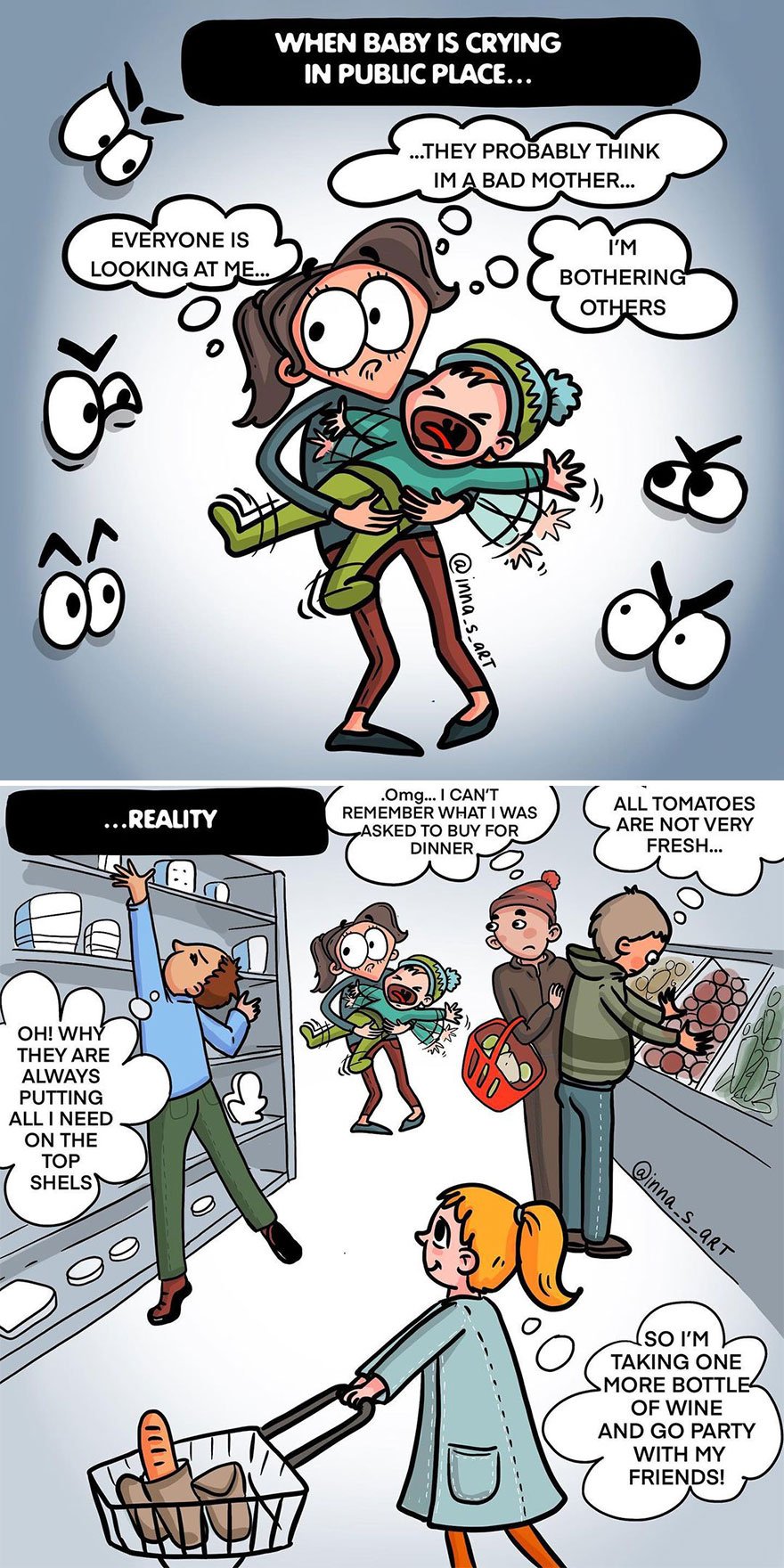 One more baby.
The evolution of Motherhood.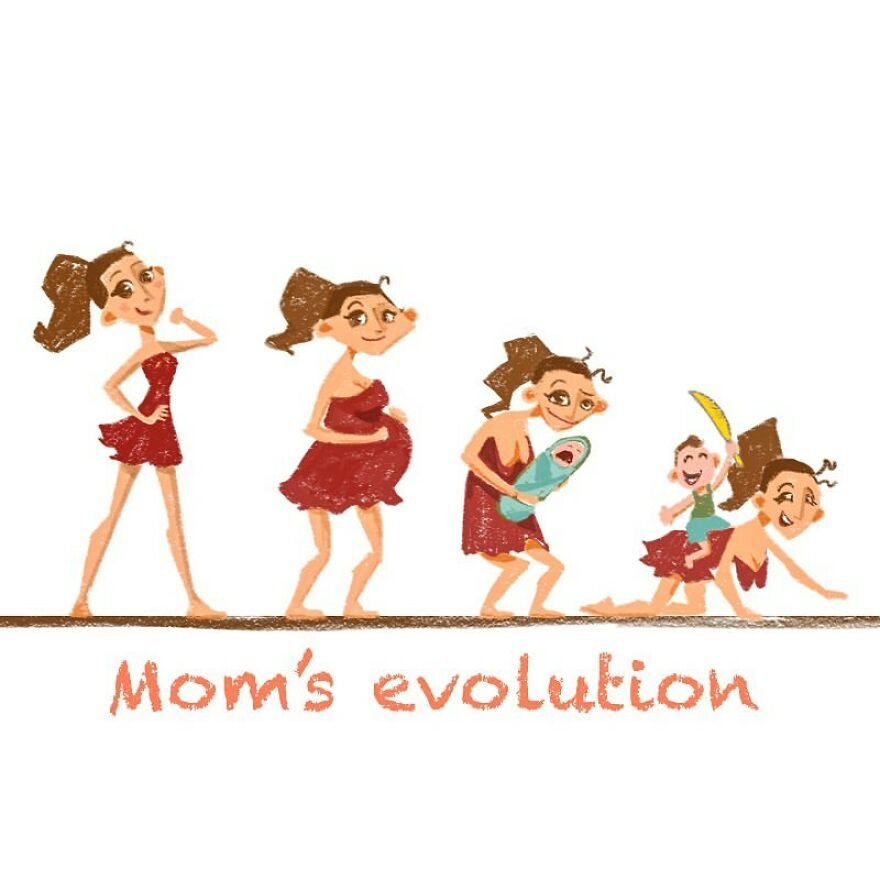 Same difference.
After kid got his meals.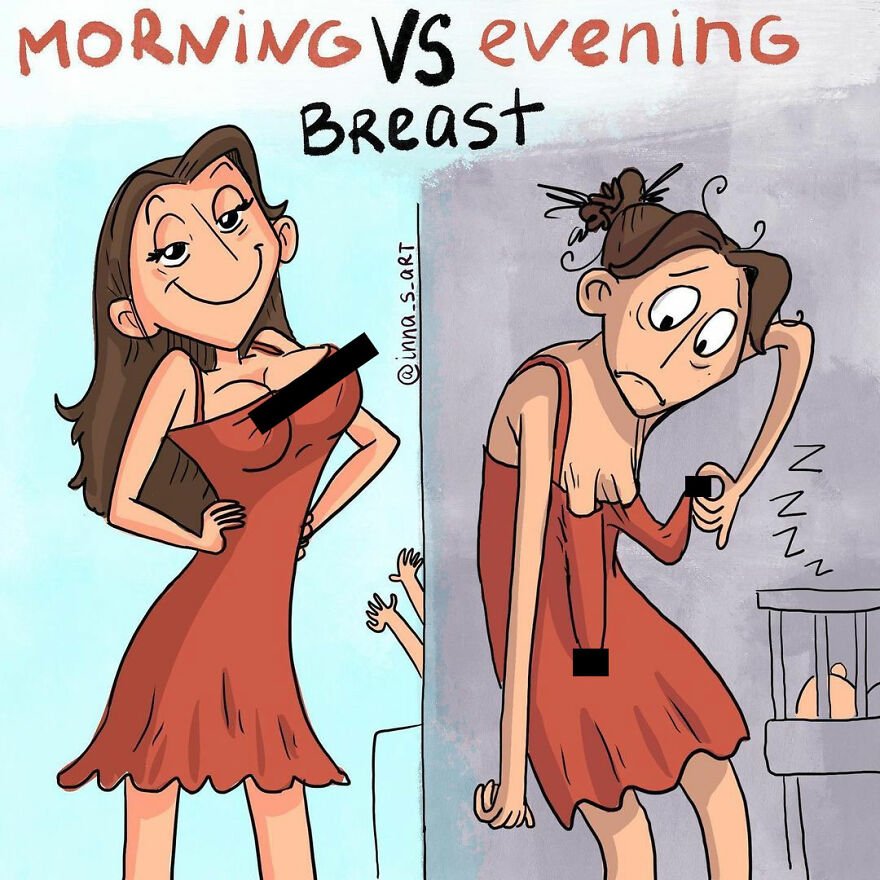 Gotta be quick with that phone.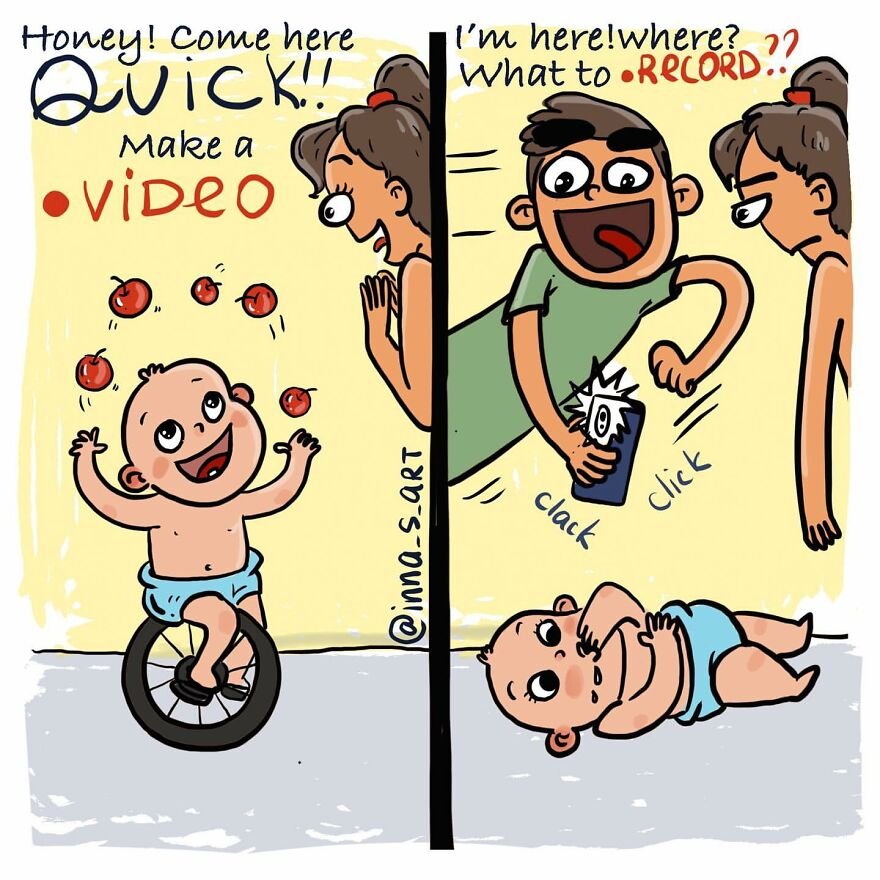 A trained mom.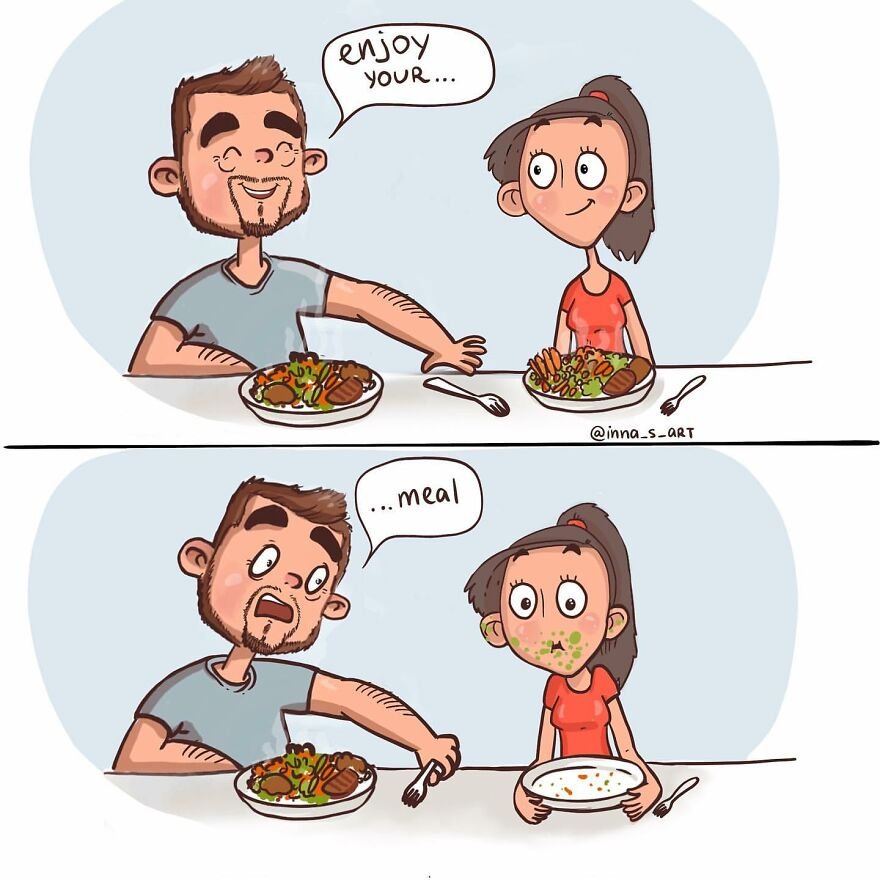 Your adapting body.
Crying needs.