No matter how good your room looks, if you didn't get the basics right, you might be forced to change the arrangement sooner than expected. Details, including the flow of space between furniture, walls, and doors, remain vital for a room or a house's aesthetic. Among the tens of thousands of subreddits, there are over 600 in the art and design category.
Within this genre, the RoomPorn is recognized as one of the most viewed monthly. Being the largest and most aesthetically pleasing subreddit ever seen, its members share photos of captivatingly beautiful interiors. The most upvoted rooms are usually those where both form and function are intertwined. Featuring rooms with huge, panoramic windows, its large members of over 1million proves that people do appreciate interior shots.
In its nine years of existence, the online group has equally proven that function isn't usually the most exciting concept as the majority are more concerned about its form. Besides, it's advisable to create a space that reflects you while also offering a sanctuary from the outside world. From a beautiful wooden loft with a huge window to an indoor swimming pool, we've collated memorable, high-quality photos of rooms for your perusal. Undeniably, you will want to soak into the enthralling atmosphere. Do have a look!
A Living Room Seen In Capri, Italy
RoomPorn -Via
The Traditional Conservatory In Omaha
RoomPorn -Via
Here's A Loft In An Old Warehouse. It Has The View Of Brooklyn Bridge Through The Clock Window, And It Can Be Yours For Only $2.35 Million
RoomPorn -Via
It Can't Get Much Cozier Than This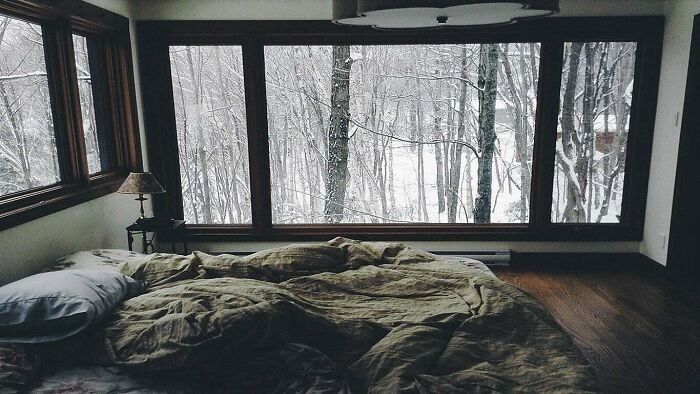 RoomPorn -Via
Open Home With Corrugated Metal Exterior Seen In Chau Doc, Vietnam
RoomPorn -Via
The Secluded Library In A Tiny Cabin. Located In The Forest, Upstate New York
RoomPorn -Via
The Conservatory Room Addition In The United Kingdom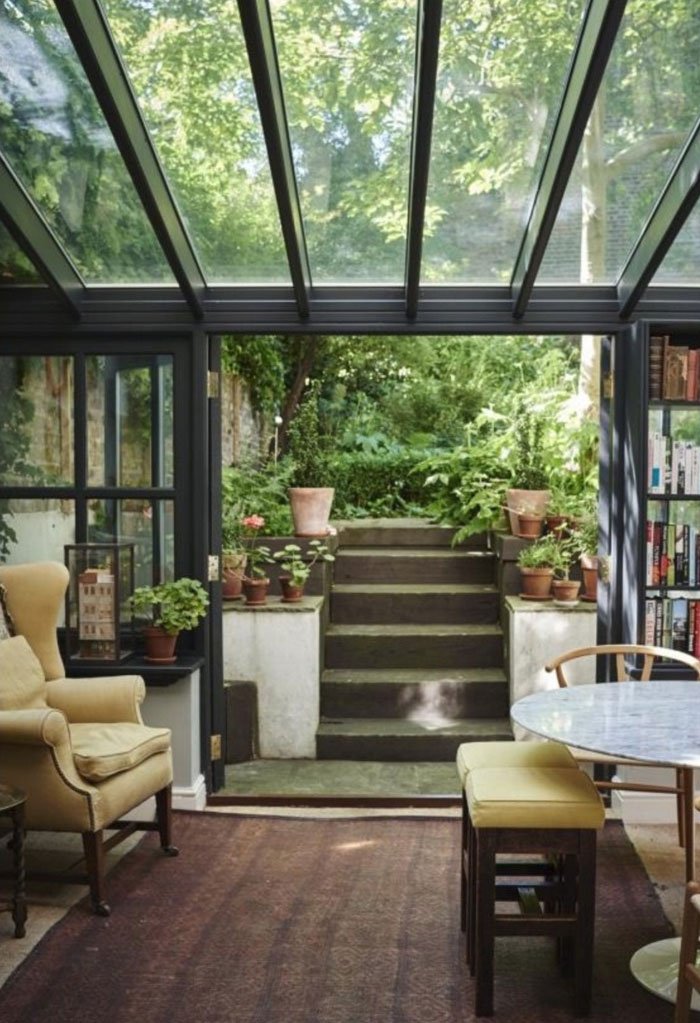 RoomPorn -Via
Open Air Living Space Connected To A Deck. The Living Space Is Surrounded With Greenery Of Valle De Bravo, Mexico
RoomPorn -Via
The Large Shower And Bathtub In Aspen, Co. The Mountain View Is Beautiful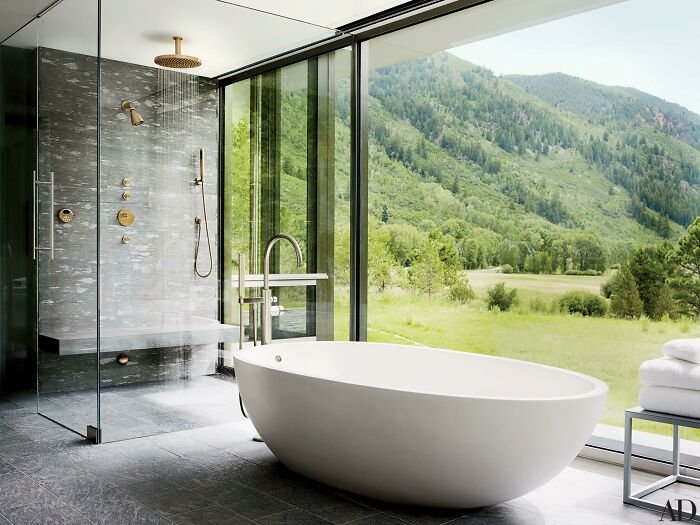 RoomPorn -Via
In The University Of Washington, Seattle, This Is The Suzzallo Graduate Reading Room
RoomPorn -Via
Here's A Living Area In Whistler, British Columbia. It Has A Glass Wall And Cedar-Log Posts And Beams
RoomPorn -Via
The Clocktower Penthouse Located In Brooklyn
RoomPorn -Via
1914 Renovated Belle Époque Building Located In Antwerp Belgium
RoomPorn -Via
Here's The Interior Of A Saudi Architect
RoomPorn -Via
A Gorgeous Looking Wooden Loft With Large Window
RoomPorn -Via
Would You Wish To Spend A Rainy Afternoon Here?
RoomPorn -Via
The Home With An Indoor Swimming Pool
RoomPorn -Via
The Sunken Wood Bath In Gyeonggi Province, South Korea. Specifically, It's In A Tiny Secluded Courtyard
RoomPorn -Via
A Tall And Spacious Living Room Located In California. It's Open To A Patio And Garden Surrounded With Mature Oak Trees
RoomPorn -Via
The Cabin Studio Located In Olympia
RoomPorn -Via
Dining Space And Bedroom Above Kitchen Formed A Compact Yet Beautiful Living Space In A Wilderness Retreat Above Clearwater River, Juliaetta Idaho
RoomPorn -Via
The Windows Are Beautiful. This Apartment Is The Perfect Place To Read
RoomPorn -Via
This Is Both The Interior And Exterior Of A Hotel Room In Japan
RoomPorn -Via
Simple Yet Gorgeous. This Living Space Is Located In Trabzon-Turkey
RoomPorn -Via
A Hotel Located In Norway. The Movie Ex-Machina Was Shot Within Here
RoomPorn -Via