Art is something we all should appreciate despite being in different forms. Besides, you'll agree that since the launch of memes, the internet has become quite an exciting place. If you disagree, it merely means you don't appreciate people with a witty sense of humor. Art is an inspiration to create great things. Ever imagine our old classic art turned into hilarious memes? It turned out that art is excellent with memes, especially as the photos compiled in this article have a bit of humor that can crack you up real good.
These classical art memes take the form of hilarious expressions and pose in old paintings. These memes are so good that they've found their way into the r/TrippinThroughTime subreddit. With over 3K members, the community has proven that some things, precisely art, hasn't changed in 100 years. When the DJ drops thriller at the wedding, are you comfortable with nudity to how people ignored each other before smartphones? The expression of these subjects is too hilarious. Have a look!
#1 So That's Why He Died As A Virgin
Master1718 -Via
#2 How It Went Down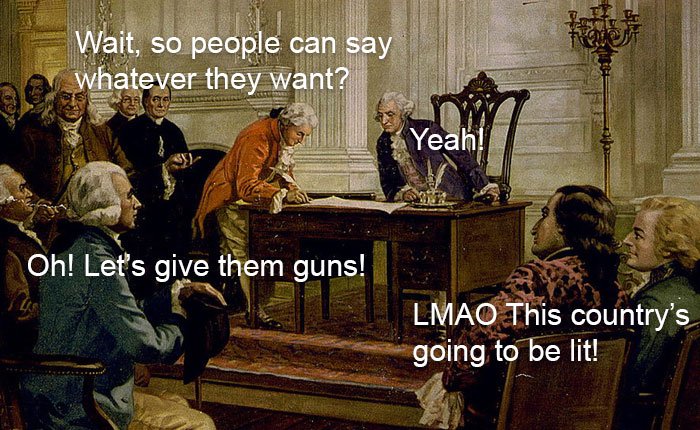 St0pX -Via
#3 In The Afterlife
Kelly240361 -Via
#4 Thriller
Kelly240361 -Via
#5 Mary?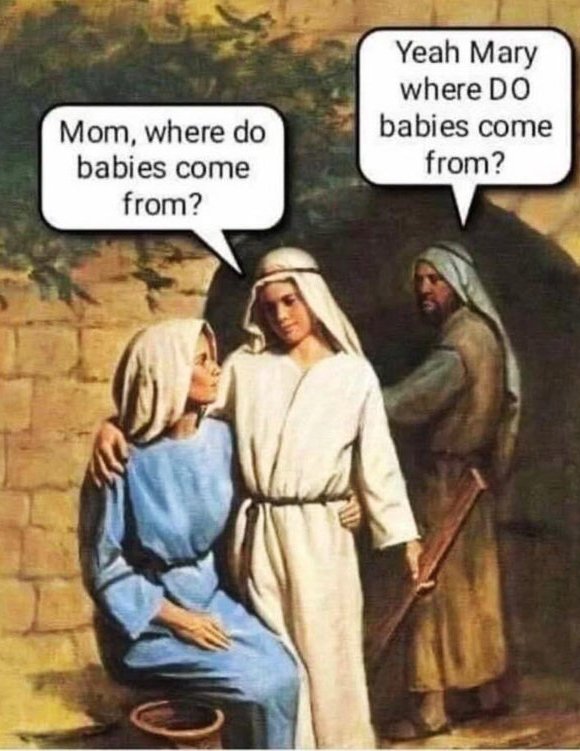 Master1718 -Via
#6 This Is Some Good Stuff
f__h -Via
#7 An Artist Ahead Of His Time
m_tisserand -Via
#8 Got Worried For A Sec
My_Memes_Will_Cure_U -Via
#9 Sure
My_Memes_Will_Cure_U -Via
#10 Dashing Through The Flames
iam4real -Via
#11 She Puffy
St0pX -Via
#12 Not Again
My_Memes_Will_Cure_U -Via
#13 Undress Me With Your Words Darling
d3333p7 -Via
#14 Pandora's Box
Kelly240361 -Via
#15 Medieval Cat Paintings Be Like
f__h -Via
#16 Yeah, Jesus
Kelly240361 -Via
#17 Is It Possible?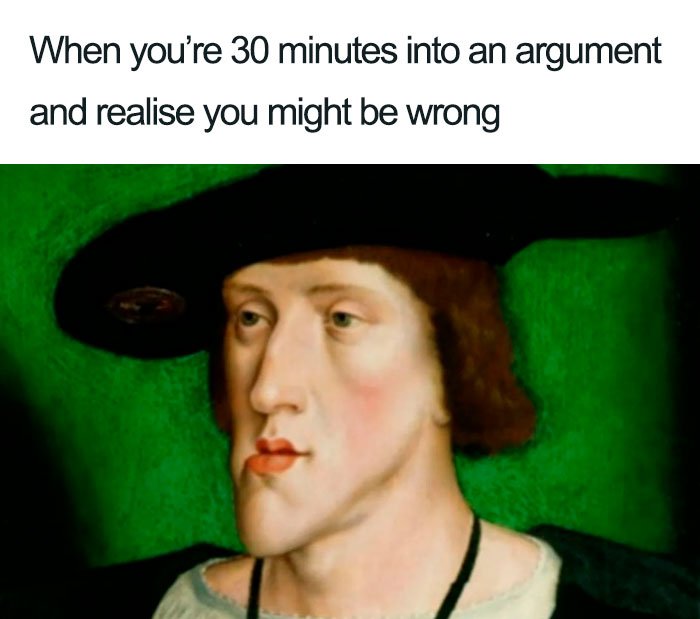 Kelly240361 -Via
#18 Betrayal
St0pX -Via
#19 Good Ol' Days
My_Memes_Will_Cure_U -Via
#20 Christ Speaking Facts
Scaulbylausis -Via
#21 Confidence Level: 200
logangrey123 -Via
#22 Happens Every Time
f__h -Via
#23 The 1st Year They Said
MisterT12 -Via
#24 That Do Require Full Armour
Kelly240361 -Via
#25 Wink Wink
#26 They Don't Make Horses Like They Did Back Then
d3333p7 -Via
#27 Time For A Yard Sale
logangrey123 -Via
#28 Wait Bro
My_Memes_Will_Cure_U -Via
#29 Love Language
iam4real -Via
#30 Not Clickbait
f__h -Via