To some degree, people's Instagram feeds are a filtered version of reality. Before recent discoveries, many people see Instagram users living their best lives as they flaunt photos of traveling worldwide and having no single pimples on their faces. The bubbles have officially been busted as most of what's seen online is Fake and sometimes blatant photoshopped.
Several people have continually exposed fake Instagrammers, but it seems these folks aren't learning their lessons as they continue to share ridiculous edited photos of themselves. From a photoshopped Lambo logo on a Honda to the folded neck skin, we've compiled the most ridiculously edited images spotted on Instagram via an online community on Reddit. The r/Instagramreality group is dedicated to exposing these people while trying to stop the spread of unrealistic expectations and ideals. Take a glance!
You Don't Need A Doctor To Tell She Has A Small Head
Mrbeezn -Via
What's Happening Here?
sladygaga -Via
A German Reality TV Star In Real Life Vs. Instagram
little_mermaid199 -Via
Guess It's The Helluva Drug…..
moarcheezpleez -Via
Your Legs Can Now Be Taller Than You
28potatoes -Via
Instagram Vs. Tagged Photo
Inthecrowzs -Via
Genuinely, She Doesn't Even Resemble Herself
ArcNetS -Via
With over 900K followers, the online group has been sharing side-by-side photos of how Instagrammers looks in the real world and online. Interestingly, celebrities aren't exempted. Reportedly, Instagram is considered the worst social media network for mental health and wellbeing. While the photo-oriented platform is for self-expression, it has gradually become associated with bullying, anxiety, and even depression.
Bet You Didn't See This Until Direct Comparison
[deleted] -Via
Upper Body Looks Quite Disturbing In The Edit
smelly_leaf -Via
Two Of Three Used Filter Or Perhaps Photoshop
Chops2917 -Via
Delusion At The Peak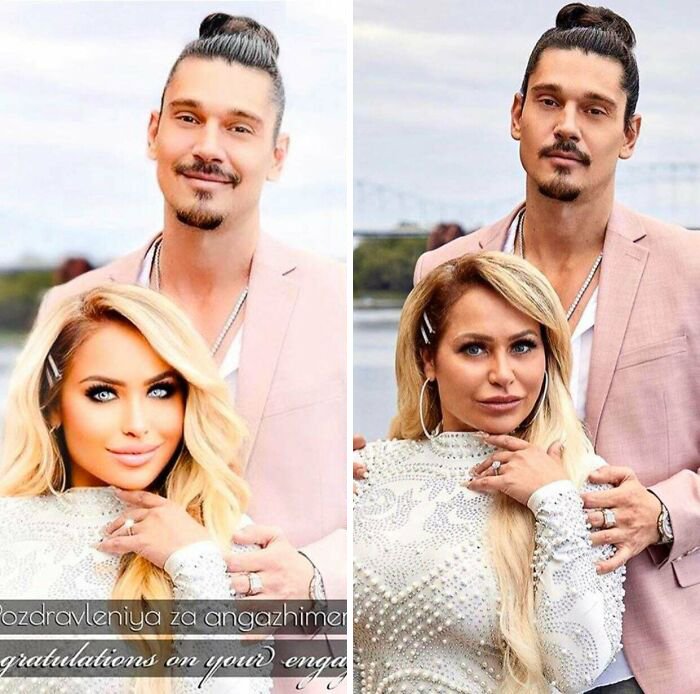 stonecoldsweetie -Via
Dude… You Can't Be Serious, Right?
knickerbikkies -Via
What's Happened To Her Neck Skin?
littleredladybird -Via
Sometimes, The Mirror Can Be A Good Evidence
mrsdhammond -Via
51-Year-Old Women Doesn't Need The Facetune
meany_beany -Via
Who Is She Kidding With?
Turkey_uke -Via
This Photo Was Spotted On A Dating App. It's Creepy Though
Cryso_L -Via
Young people who spend over several hours a day on social networking sites, mainly Instagram, are more vulnerable to psychological distress. The sight of friends regularly on holidays and enjoying their nights out can make anyone feel missed out on life. Such feeling can undoubtedly prompt a compare and despair behavior.
Where Are The Skin Pores?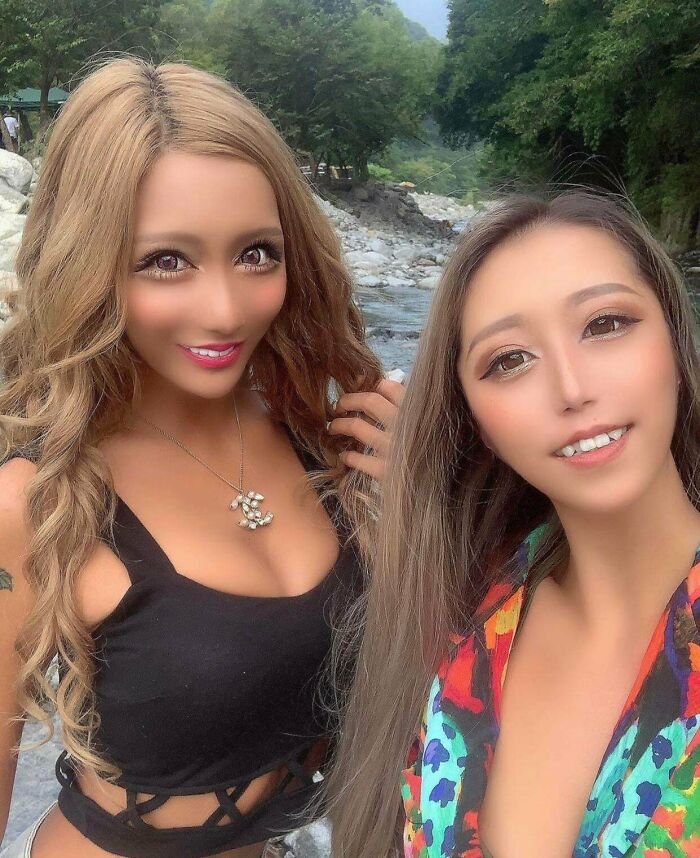 TheEvilGaijin -Via
You Can Get So Tan With Eyes Darker. Summer 2018 Vs. 2020
u/mahalo02 -Via
Photos Of Models With Face Photoshopped In
kkeepingitanonymous -Via
Is Rtx On?
Guttentag9000 -Via
Body Dysmorphia Is So Real. But She's Beautiful Without The Edit
gardeninggir1 -Via
Photoshopped Lambo Logo On A Honda. The Blue One In The Background Also Looks Fake
Rocket-Bunny-37 -Via
Billboard Photo Vs. From An Interview
SoFlaKicks -Via
The Original Vs. What She Uploaded Online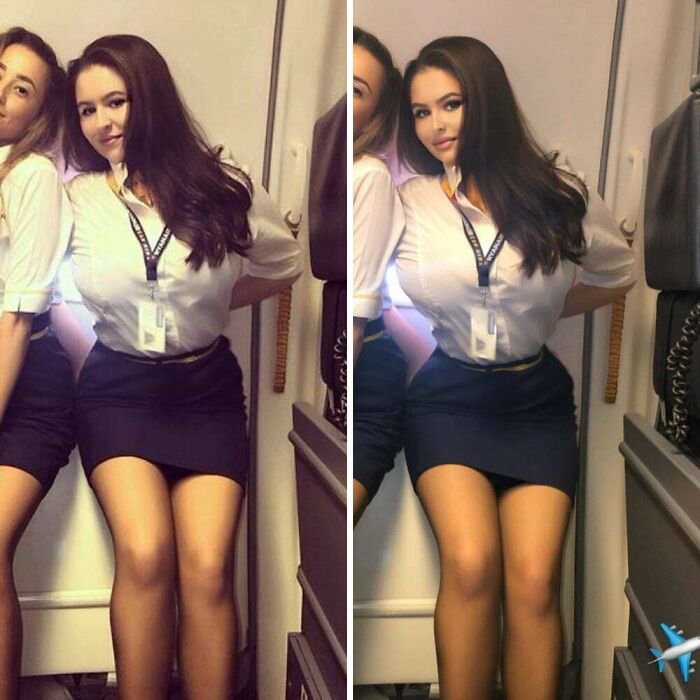 [deleted] -Via
Instagram posts tend to set unrealistic expectations and establish feelings of low-esteem and inadequacy. Specifically, the platform has easily made girls and women feel that their bodies aren't good enough as people often include filters in their photos to appear perfect. Besides, Instagram is a true definition of never believe everything that's seen on the internet. Which of these photos almost got your nerves?
That Foot Doesn't Look So Good
thebandyttrium -Via
Are Long Legs Truly As A Result Of Angle? Here's The Perfect Answer
Pool_Floatie -Via