As technology keeps upgrading, technical support becomes more critical. We (humans) heavily rely on technology these days, especially as most gadgets are enablers that help in our daily living. What would life have been without our laptops, smartphones, the internet, and many more? But then again, have you ever imagined nor seen the harsh reality of the IT department or perhaps a tech support staff.
It appears tech support workers tend to encounter horrors, which will, of course, make you wonder what their clients were thinking. From a mouse covered in hand grease up, cables badly tangled to rice inside an iPhone, tech support can somewhat nightmarish, a big thank to some people. R/techsupportgore, Reddit group has dedicated its time to collate some of the mentioned above cases, and they're painfully funny yet slightly provoking. We've compiled 30 of the worst cases that will leave you face-palming. Enjoy it!
This Should Be Completely Set On Fire
Gazination -Via
German T-Mobile Found Three Snakes Inside Network Unit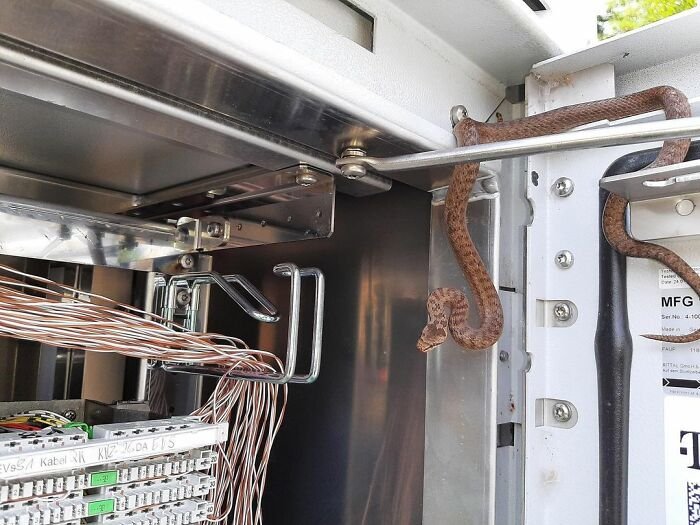 RobinConradi -Via
Could It Be It Got Too Hot?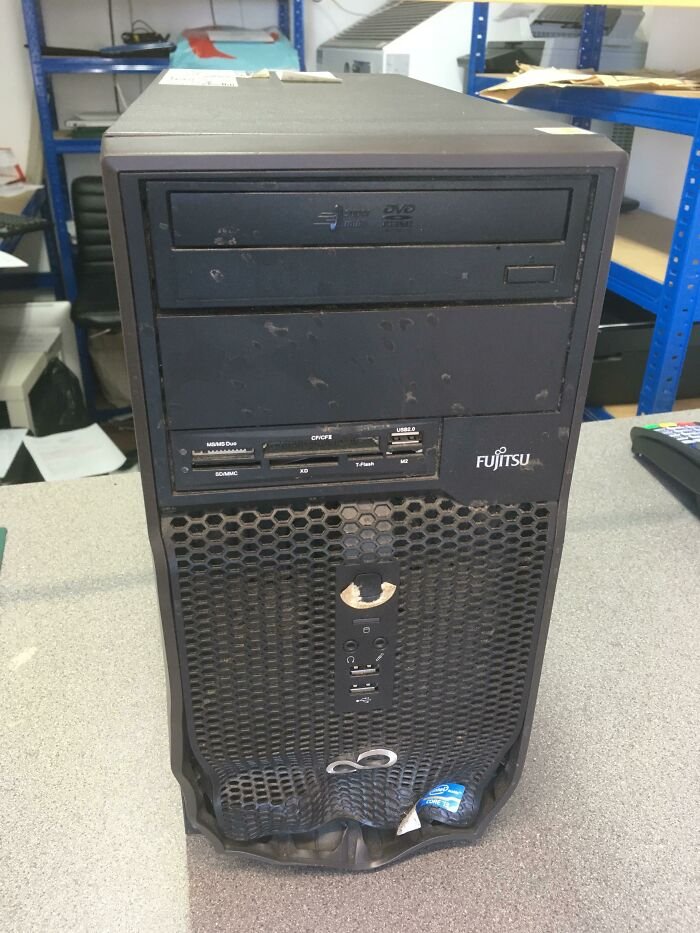 EGPeppered -Via
Something Is Wrong With This Printer In The Lab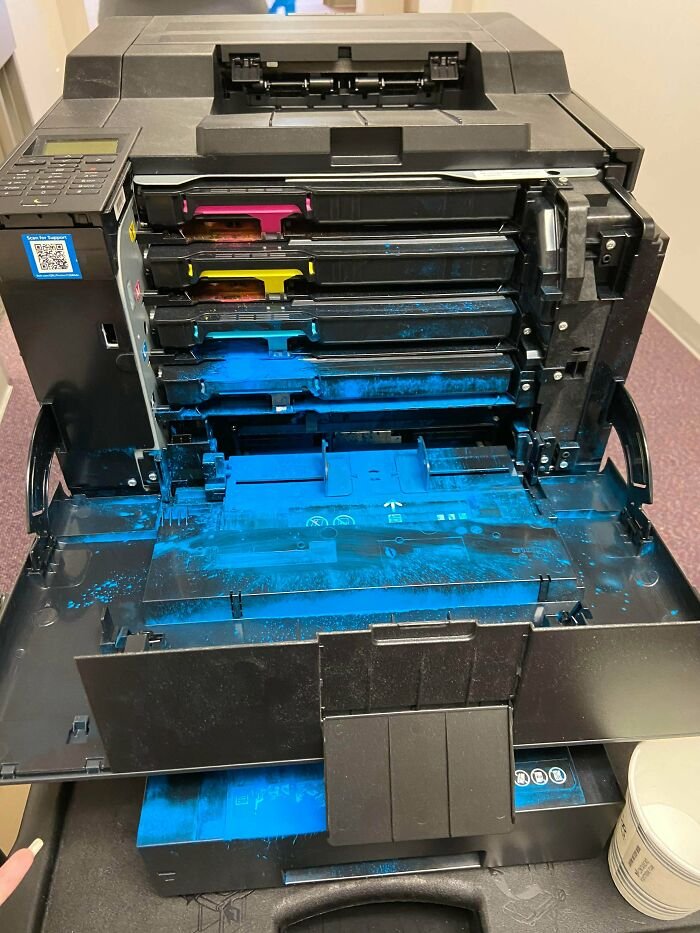 thecuriousostrich -Via
Here's A Printer Carrying Out Its Duty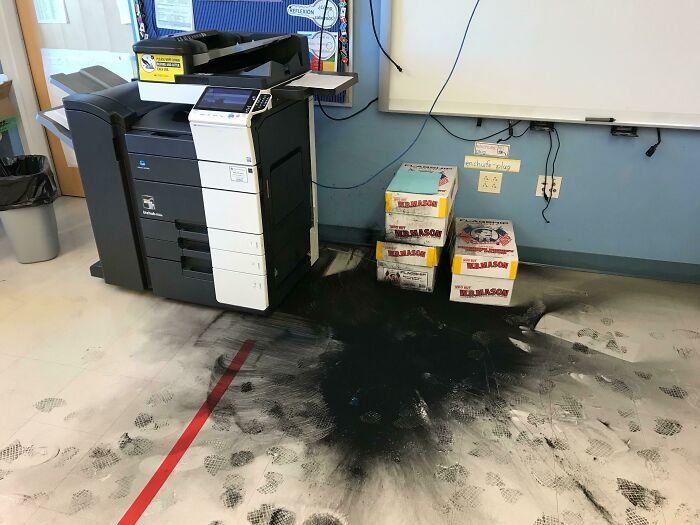 rootadminwizard -Via
The Perfect New WiFi Mount
attaxia -Via
People Uses PC Cables To Rest Their Feet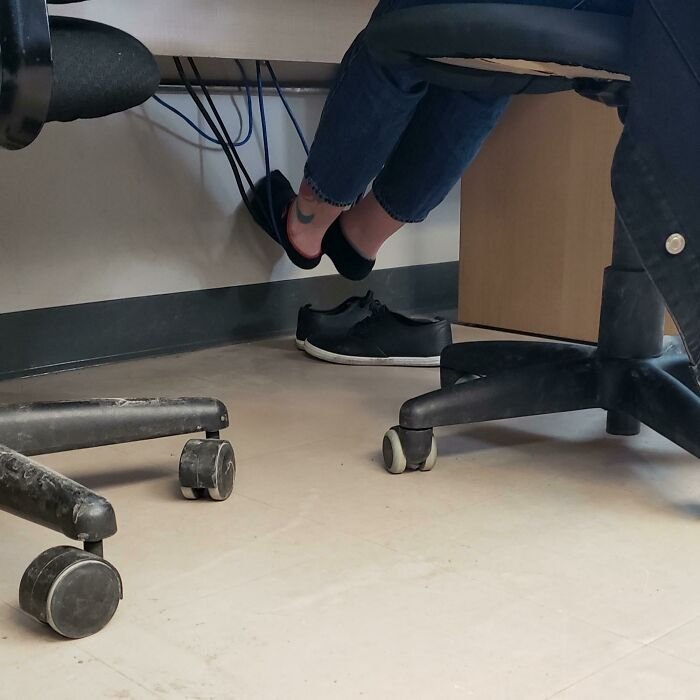 sarge-m -Via
Owner Forgot Laptop On The Of A Truck. It Flew Off When On The Highway. Can It Be Fixed?
Legionary_CXVII -Via
This Was Drilled Right Into The Battery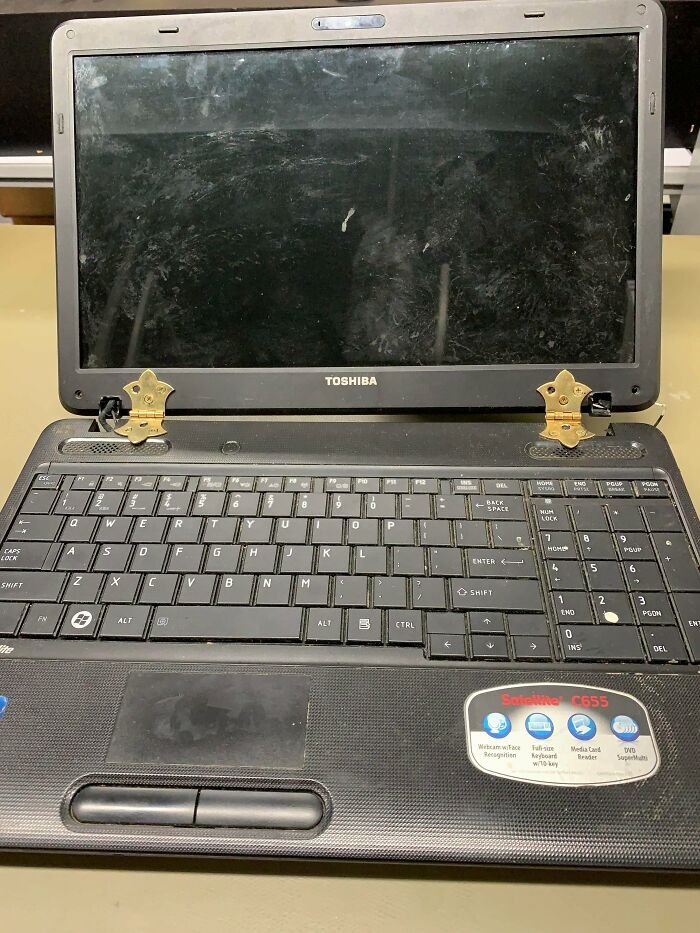 TechFreeze -Via
Client Tried To Change The Mainboard. Here's The Outcome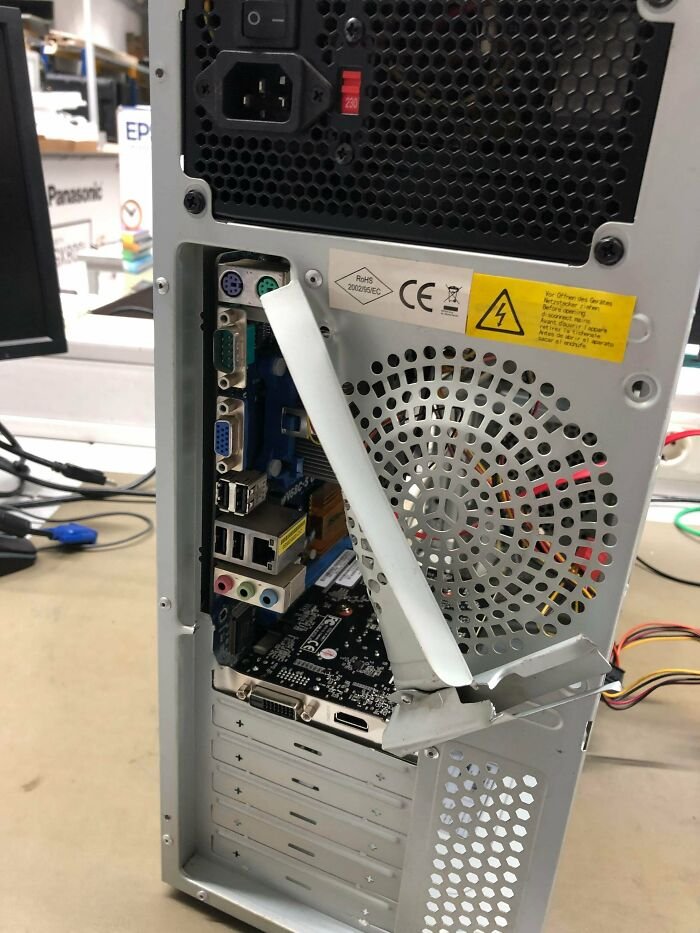 Lulilan- -Via
Launched on 29th February 2012, the Reddit community has since amassed over 400K members, and going by its description; it's majorly a platform to make you cringe to the brink of passing after a few minutes.' The most favorite posts on the group are those that portray a device moment away from exploding. While it attracts many people who enjoy technology, the community is more relevant to the present generations Y and Z, who grew up with technology all around them.
Putting Male Syrup And A Laptop In The Same Box Is A Bad Idea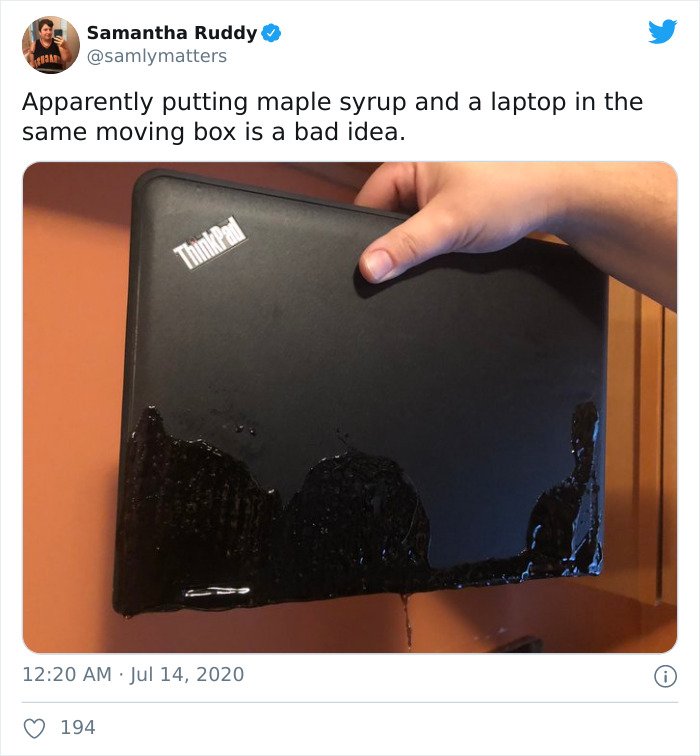 Samantha Ruddy -Via
This PC Won't Turn On. How Would It?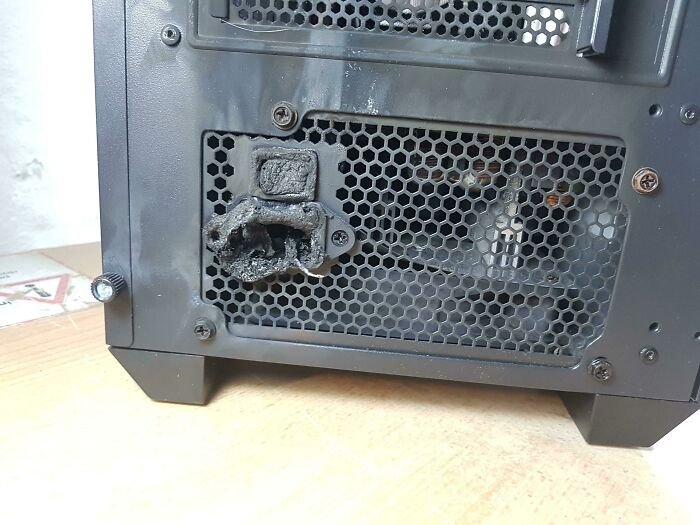 ovi143 -Via
Clients Upgraded His Phone But Placed His Old Screen Protector. What Was He Thinking?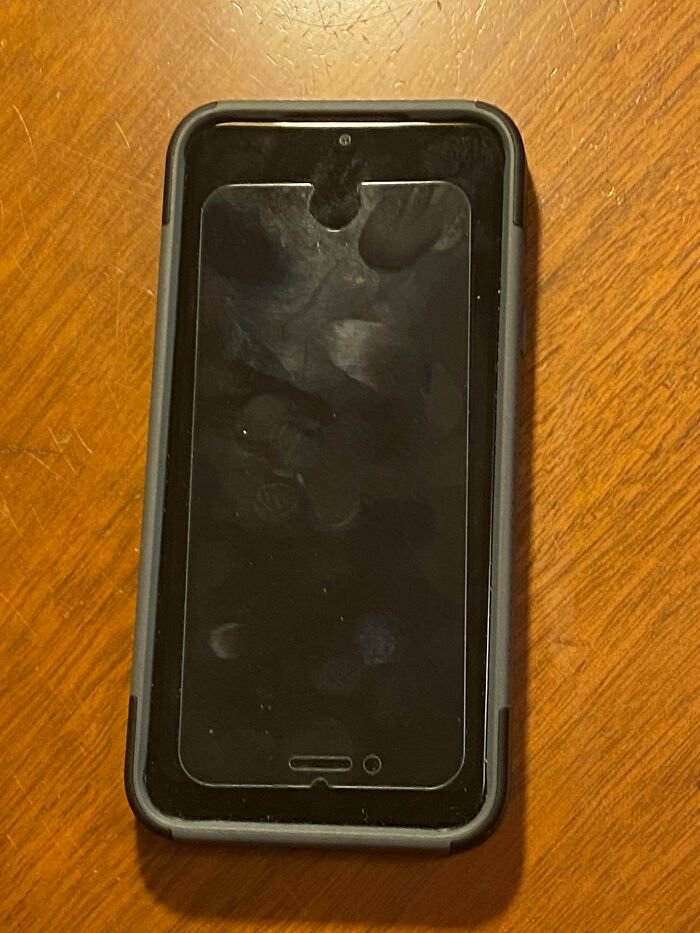 mikebellman -Via
The 'Enter Key' After Ten Years Of Entering Orders At Grandma's Shop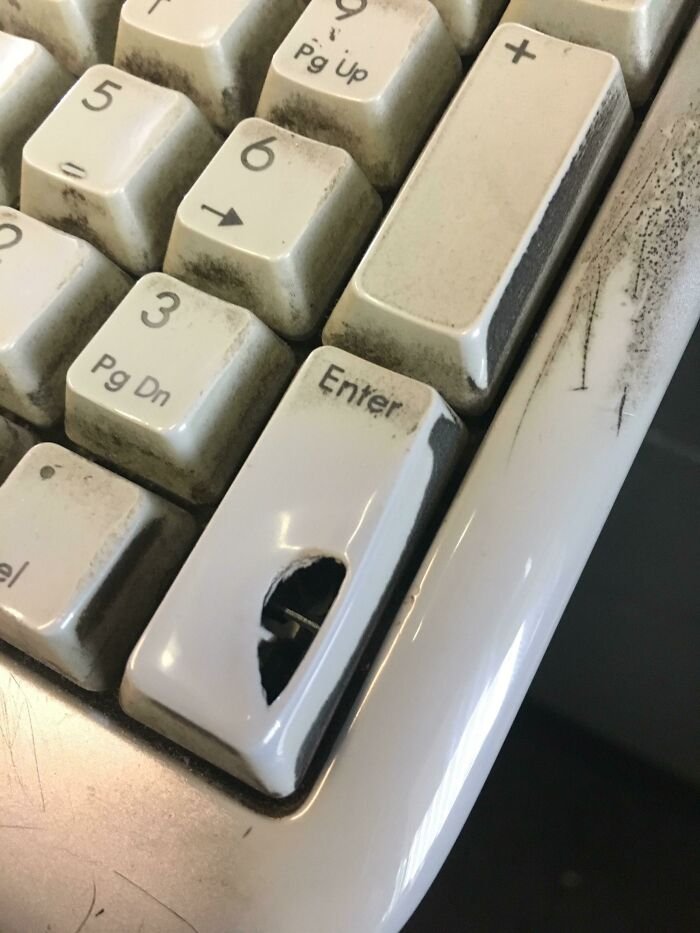 kailariousss -Via
Someone Got Tired Of It Ringing And Placed It Into The Oven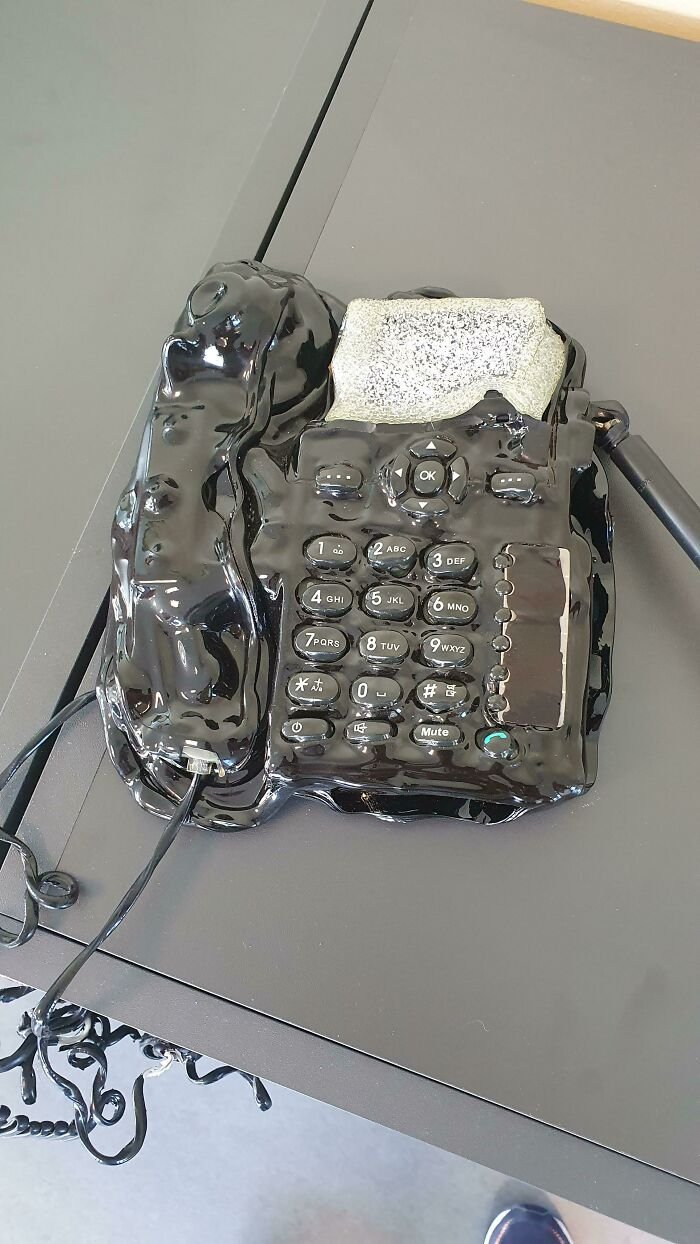 Daasekatt -Via
Customers Brought In IMac For Not Powering On. This Is How He's Been Using It
raptordrew -Via
Broken Clip? Here's The Perfect Fix
SmoothToas -Via
The Ship Of Thousands Of Dollar's Worth Of Computers With No Packaging Material. How?
nndyah -Via
The Battery Of A Table Not Charging. Or Could This Be A Pillow?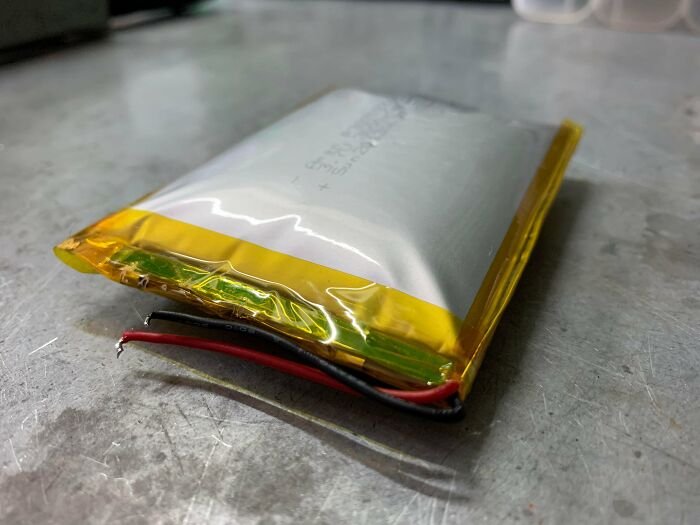 sersonik -Via
The Internet Issues Of A Restaurant. So Tangled!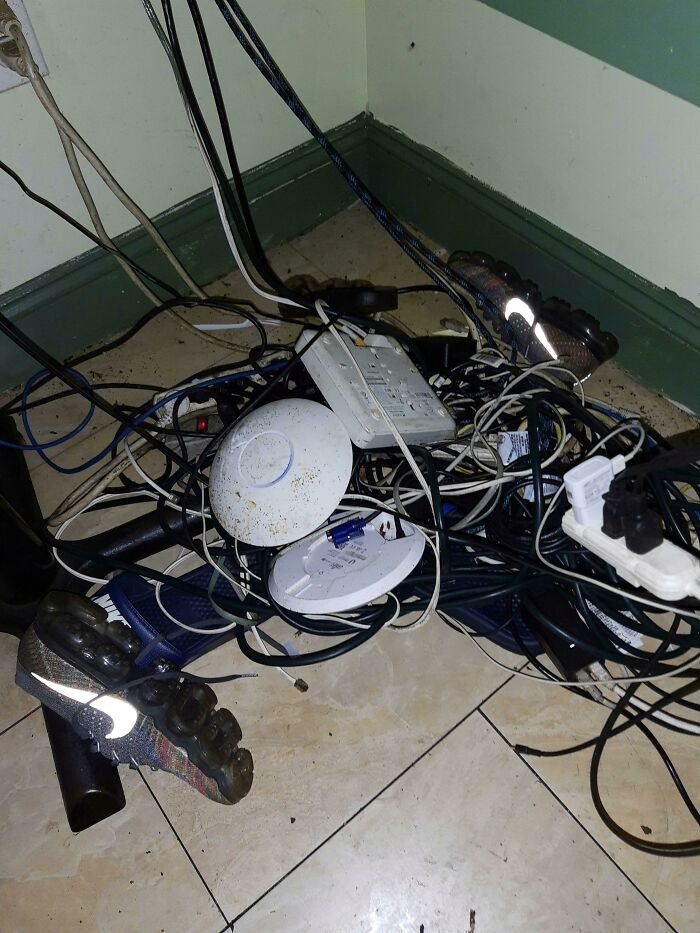 maxthesketcher -Via
Many people have faith in humanity's intelligence, but if you glance through this article, your trust in humanity in terms of people's reasoning might get faltered a bit. There's seemingly no conclusion to human error while using technology for the IT experts who have continually fixed our gadgets. However, it turned out that a few humans and technology makes for a perfect combination in terms of a disaster waiting to happen.
The PSU Thermal Throttling!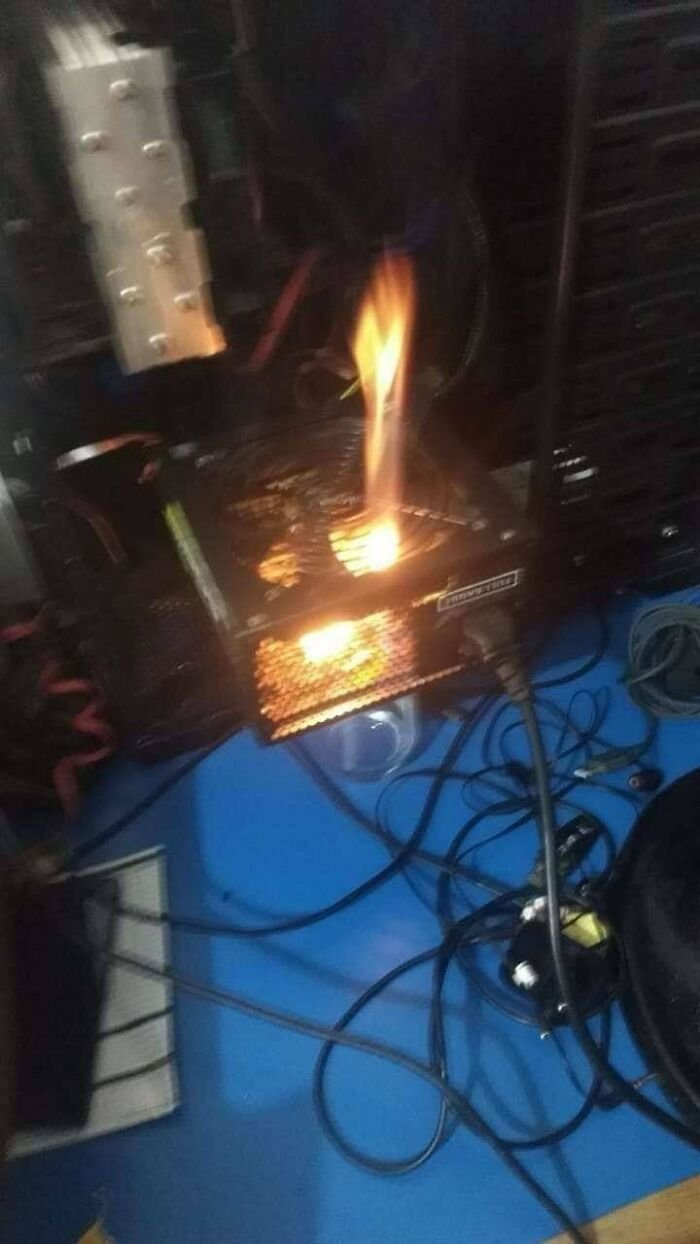 Micro084 -Via
Here's The Spaghetti Baguette! Six Electric Sockets For Seventy People
TanoSiano -Via
Brother Wanted A Wireless Mouse, Here's His Solution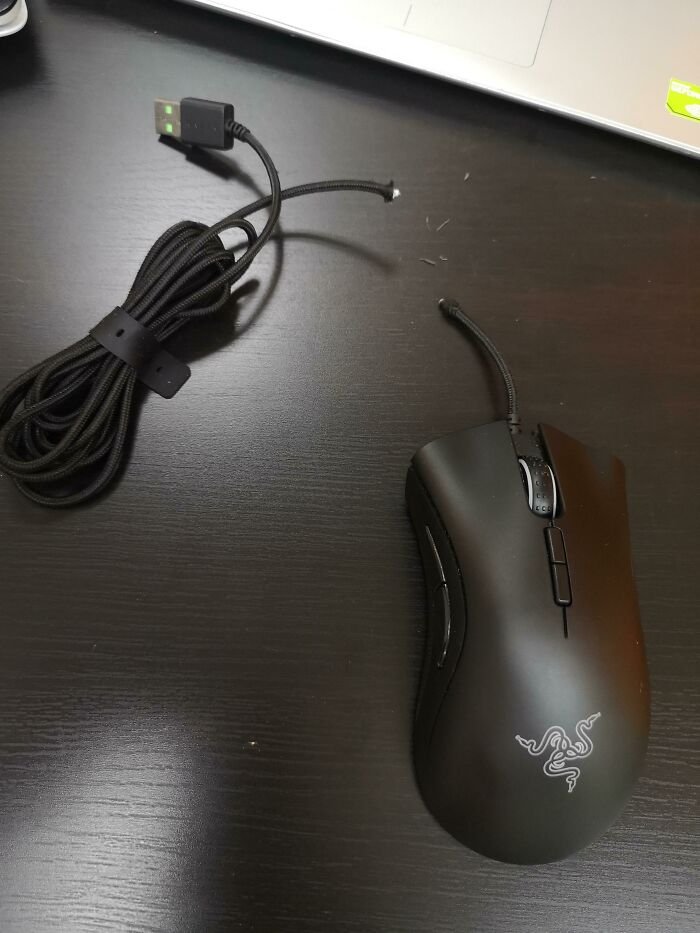 f5122 -Via
Four Hours Of Effort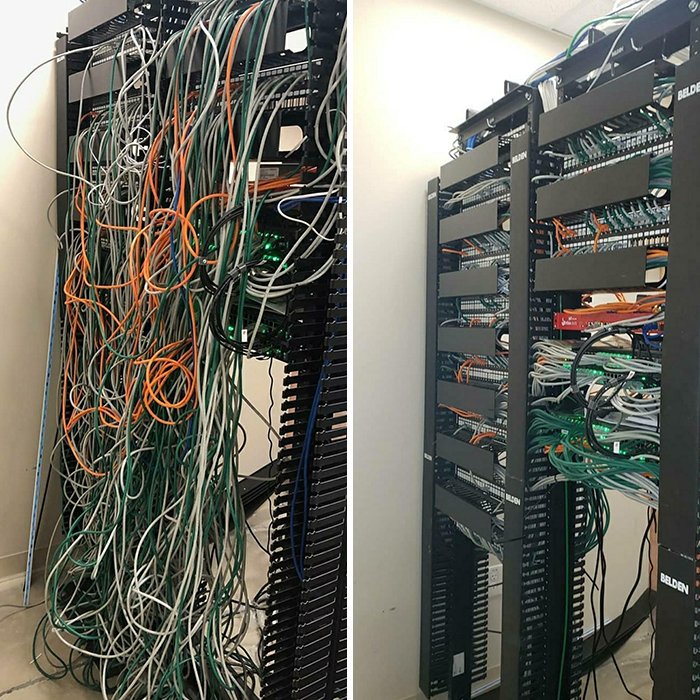 gr_vq -Via
This Is No Dust But Hand Grease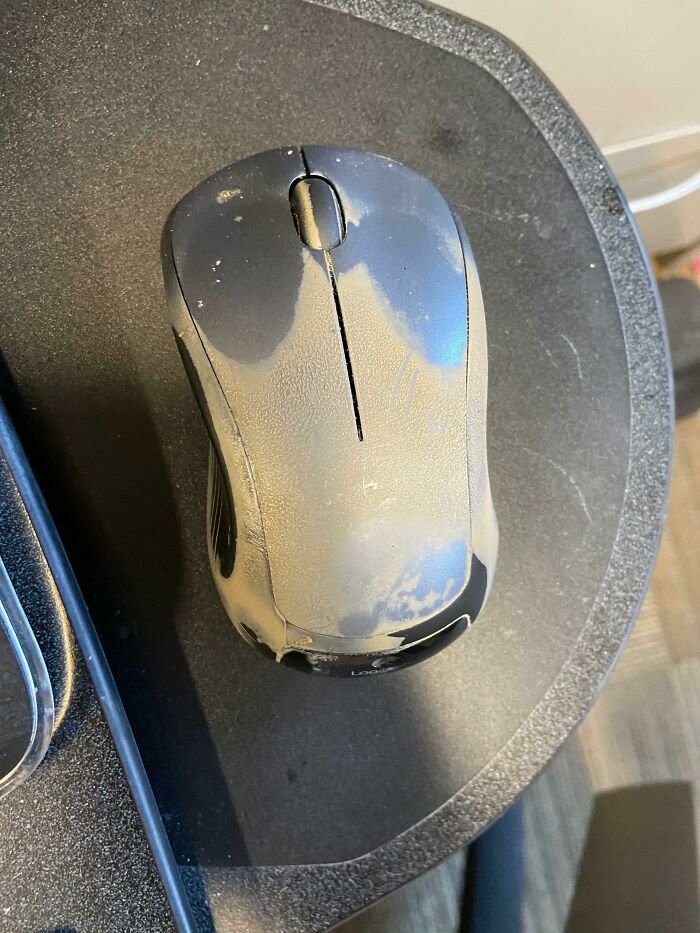 thecuriousostrich -Via
It's Put It In Rice And Not Put Rice In It
Mr_Moncla -Via
You Can Fix Your Sisters Phone, Right? It Gets Hot And Turns Itself Off Most Times. What's That Smell? Battery Acid
GizmoGearGuy2 -Via
Someone In The Office Secured This Power-Board. Quite Brilliant!
GeoffTheBanjo -Via
Client Called About Disc Being Stuck In Another Computer. It Has Been Used And Charged Like This For Weeks
Aderplaide -Via
After 48Hrs Of Troubleshooting, The Solution Was To Flip It Upside Down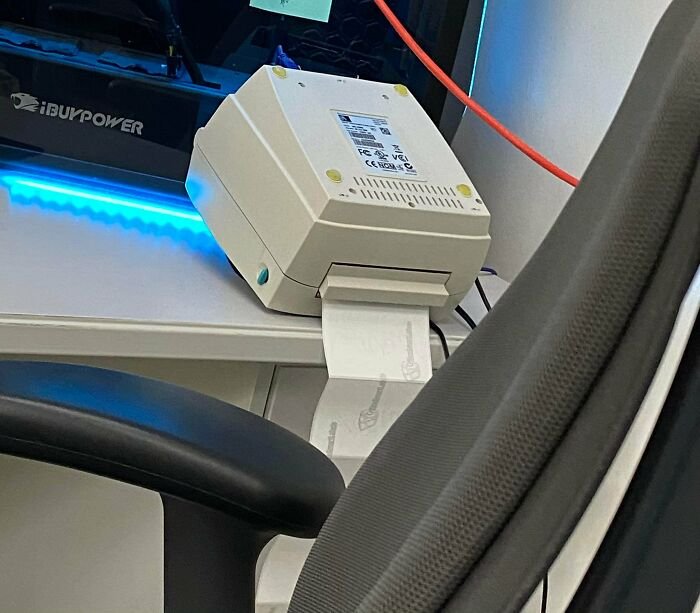 NotagoK -Via
Tech support workers are vulnerable to having problematic clients and situations. Some clients can be frustrating, but such clients' proper handling is crucial to building customer loyalty. These nightmarish cases are so bad that you can't help but feel for the workers who fixed them. We hope you enjoyed our compilation?