On the worldwide web, people are free to utter their opinion, especially when it comes to social issues, including politics and inequalities. Many people tend to get backlash over their opinions, but one artist identified as Kasia Babis has proven she isn't bothered as it appears she has grown a thick skin. The illustrator is known for creating short satirical cartoons for magazines and websites. Experienced in numerous forms of visual storytelling, including illustration to concept art and storyboards, Artist Kasia has this time around turn the table around, focusing on the elite.
Kasia had carried around notebooks filled with little stories in school and often get into trouble with teachers. Most of her sketchbooks are filled with illustrations hinged on dragons, fantastical, elves, and magic. In college, Kasia started uploading her comics online, mostly about her life but never steered clear from hot political topics. But when people began to point out the issues of discrimination, injustice, and inequalities in her comics, Kasia embraced it and took a stand.
More info: Instagram | Facebook | Website
The Fundraiser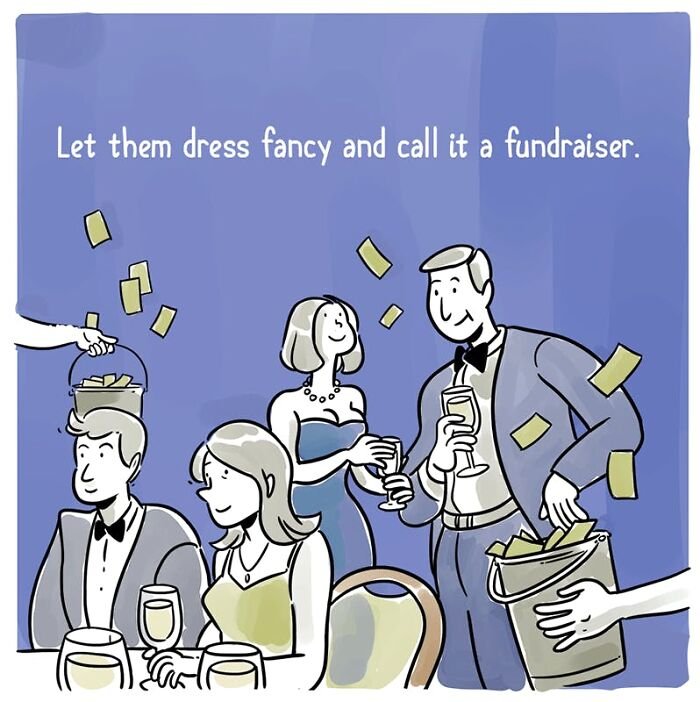 kasiababiscomics -Via
Here, the artist from Warsaw, Poland, has summed up complicated political arguments focusing on tax payment. Kasia, who's involved in the Polish artists' movement despite threats of violence and censorship, has unveiled the perfect strategies for getting rich people into paying their taxes in just five illustrations.
Wealth Sharing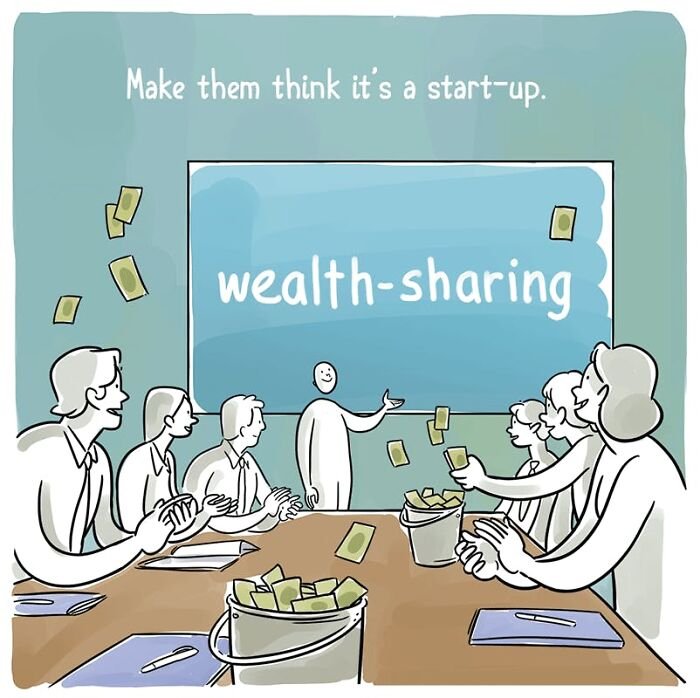 kasiababiscomics -Via
Roombas Into Space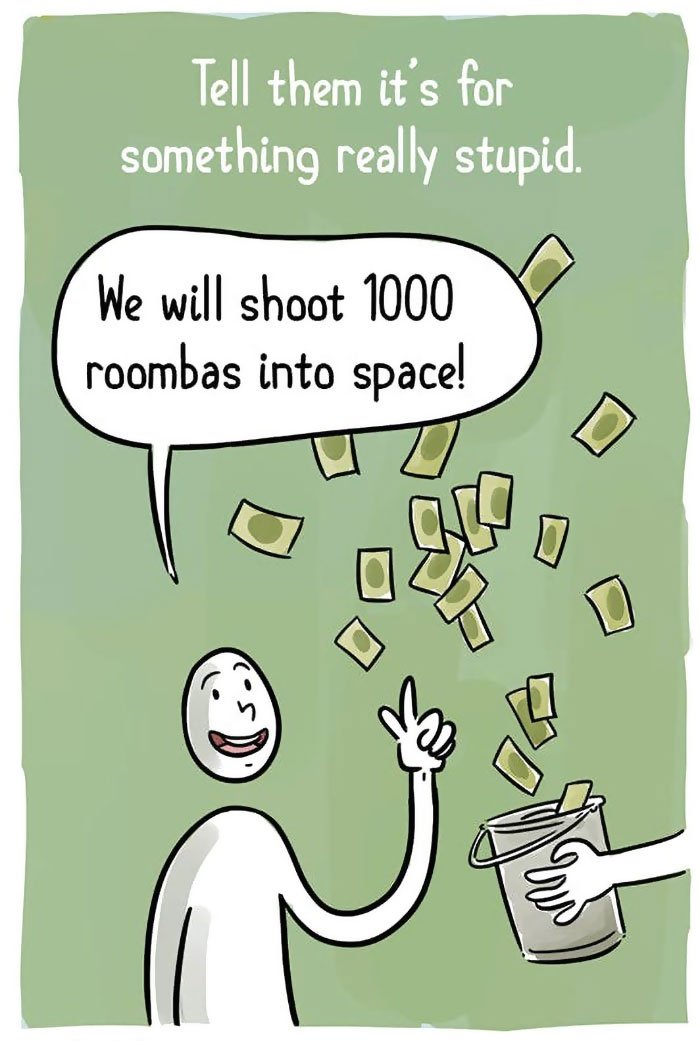 kasiababiscomics -Via
Featuring them in a humorous style, they cleverly poke fun at their shortcomings. However, Kasia does prefer the progressive tax and finds it absurd that society permits people to accumulate billions. At the same time, the workers who produce wealth are paid barely enough for survival.
Apocalypse Insurance
kasiababiscomics -Via
The Build Of Schools & Repair Bridges
kasiababiscomics -Via
If people were taxed accordingly, Kasai believes the whole society would benefit immensely while the elite will still live wealthy and comfortable. Besides, is anyone worth a billion times more than anyone else?