Is there any mom or dad who hasn't struggled with years of parenting? If there's any, it would of interest to know and master their secrets. Raising children isn't a simple task, but it certainly does have excellent moments. Parenting, specifically Motherhood, has been dubbed the most demanding job that comes with an ultimate sacrifice. It's naturally filled with chaos and confusion, but there's equally a lot of love and laughter.
Inna Sacali is an artist, an architect, and a mother from Moldova. Over the years of being a mom, Sacali has used her experiences to create hilarious comics and illustrations hinged on parenting. Showcasing the highs and lows of maintaining a family, Artist Sacali admits drawing helped her feel more like herself and hopes her artwork inspire other new moms in the world. From lulling her son to sleep to a conflicted conscience, Sacali shows parents' anxiety in both hilarious and joyful way. Take a look!
More Info: Instagram
#1
inna_s_art -Via
#2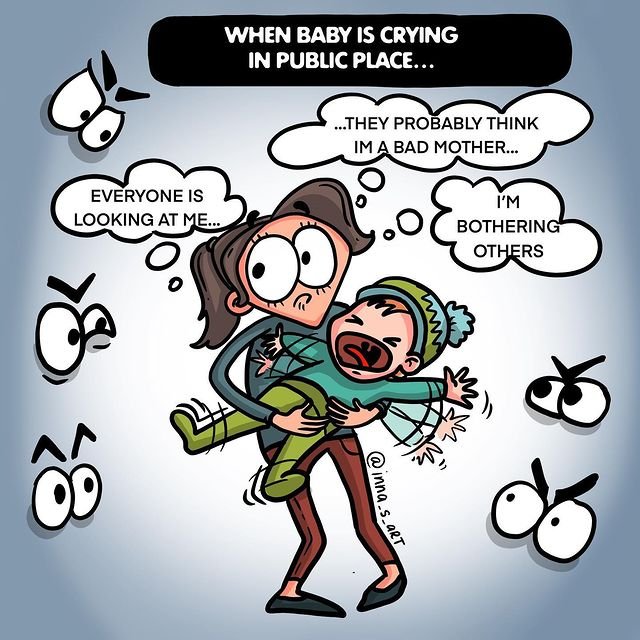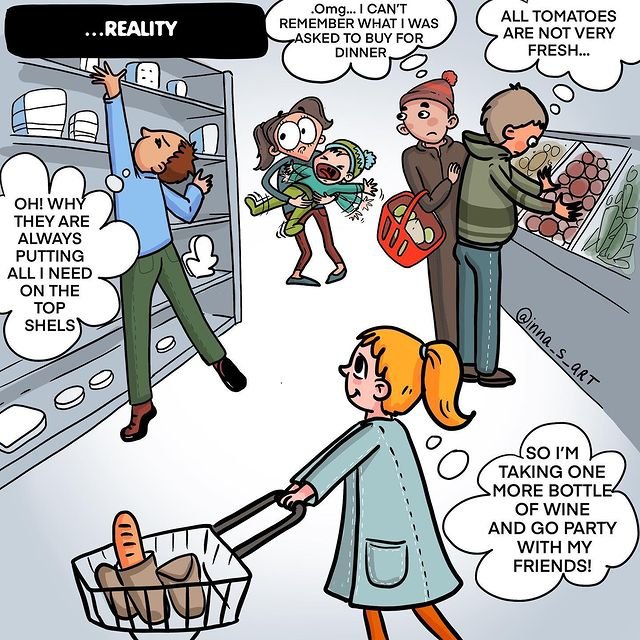 inna_s_art -Via
#3
inna_s_art -Via
#4
inna_s_art -Via
#5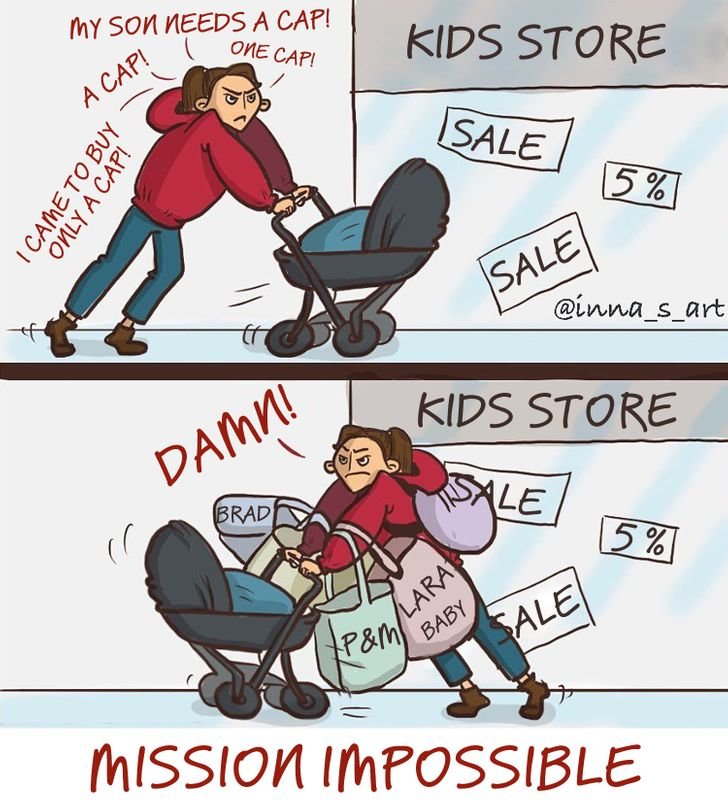 inna_s_art -Via
It's no news that being both a wife and mom is hard. But often, there are just days where words fail to describe just how tedious it can get. Sacali, who lives with her husband and son, calls herself an optimist and is now known for her extraordinarily relatable and viral comics hinged on Motherhood.
#6
inna_s_art -Via
#7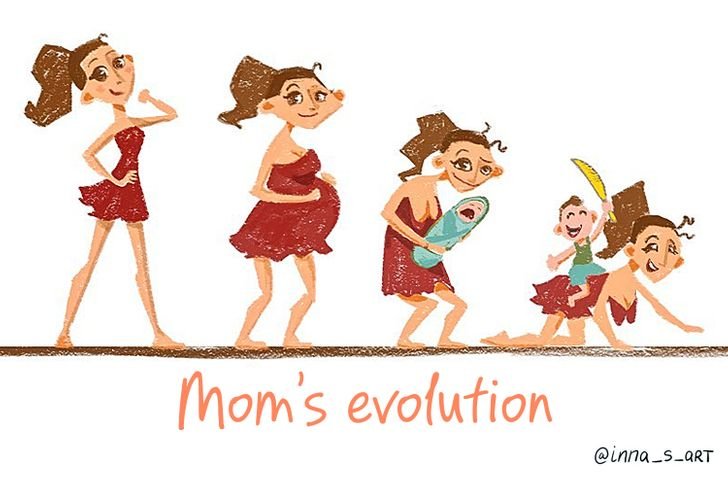 inna_s_art -Via
#8
inna_s_art -Via
#9
inna_s_art -Via
#10
inna_s_art -Via
Her intentions have proven positive as Sacali's Instagram page named Inna_s_art has amassed 17K followers. Her followers regularly engage with her work having accurately created an outlet for familiar feelings and thoughts. From sleepless nights to temper tantrums, the chaotic reality of raising a son can be seen through Sacali's eyes.
#11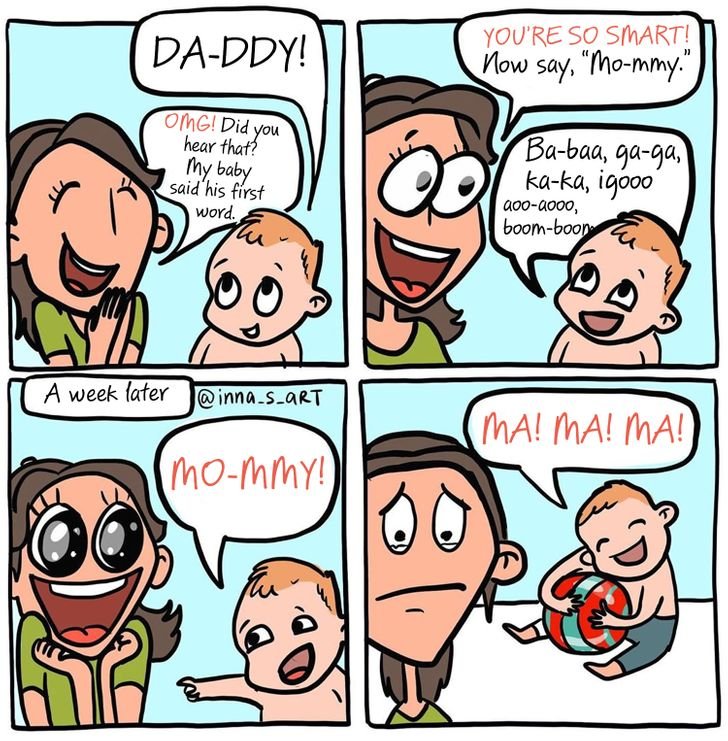 inna_s_art -Via
#12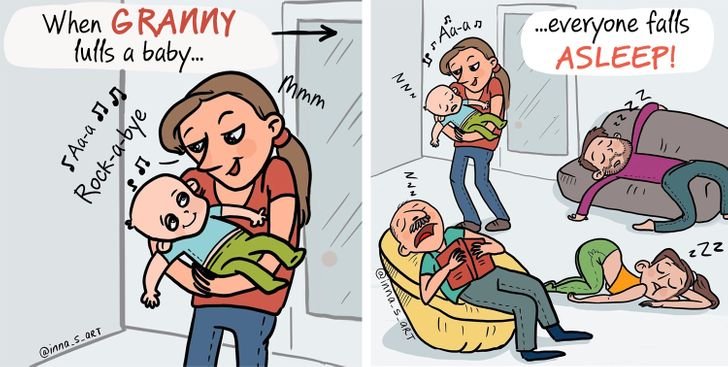 inna_s_art -Via
#13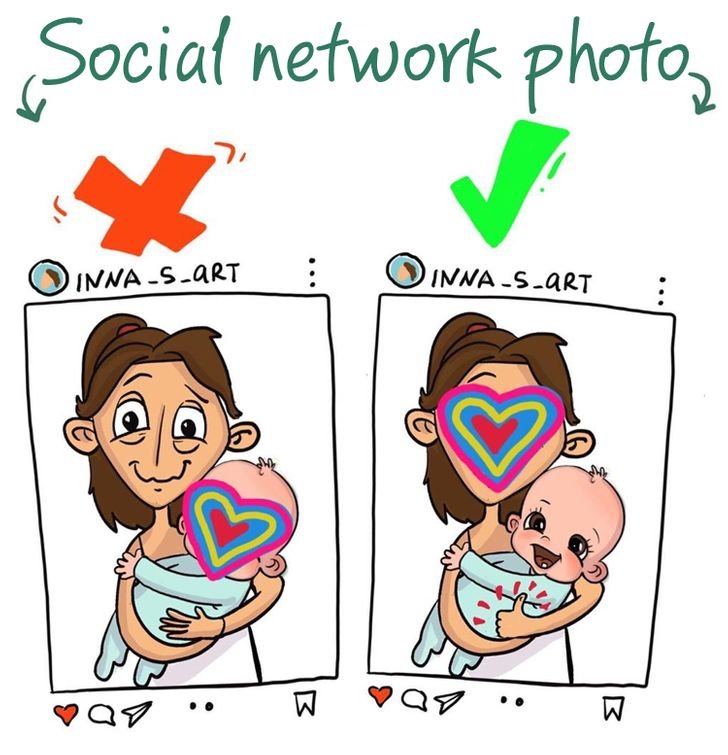 inna_s_art -Via
#14
inna_s_art -Via
#15
inna_s_art -Via
#16
inna_s_art -Via
#17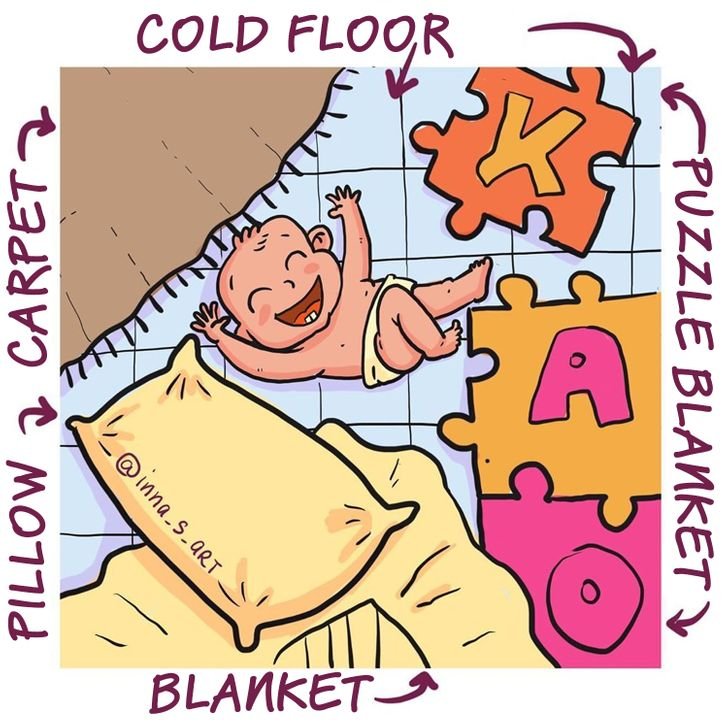 inna_s_art -Via
Society often judges a mom when she's scrolling through her while pushing a pram. Sadly, we're usually so quick to judge, not knowing the hundreds of things the mom has done and will still do for her child the same day. If more and more parents open up about their struggles and the less perfect moments, they certainly will take some pressure off. Sacali has done so well, and we do hope to see more of her artworks! Are you also interested?
#18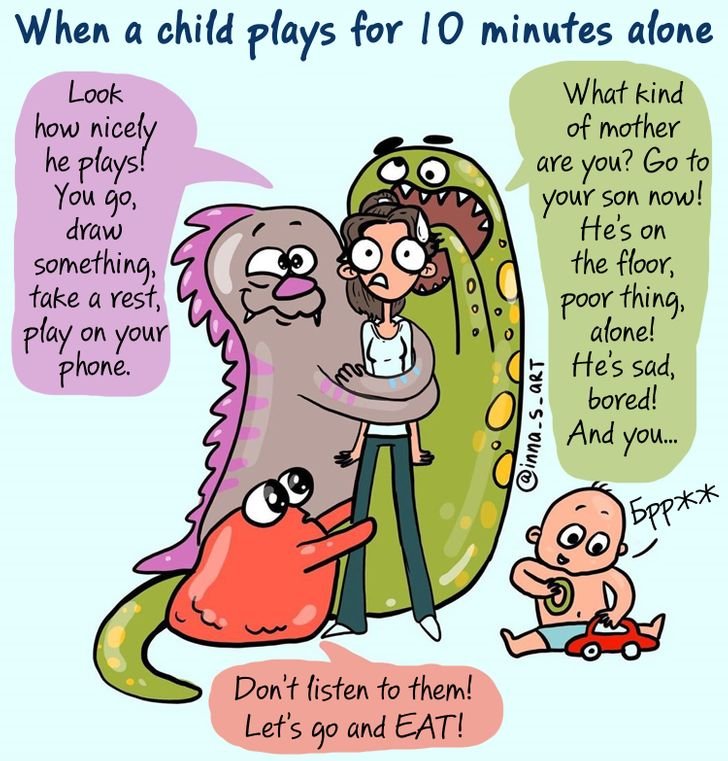 inna_s_art -Via
#19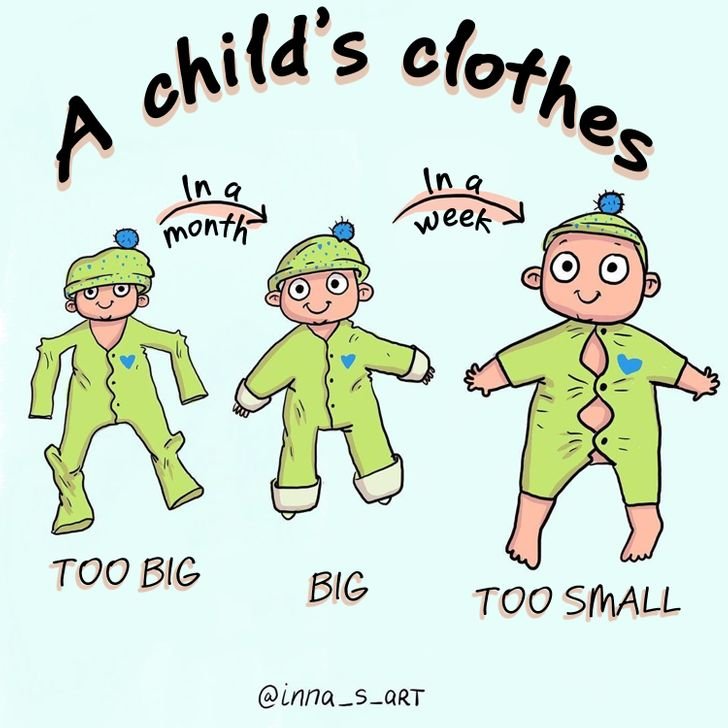 inna_s_art -Via
#20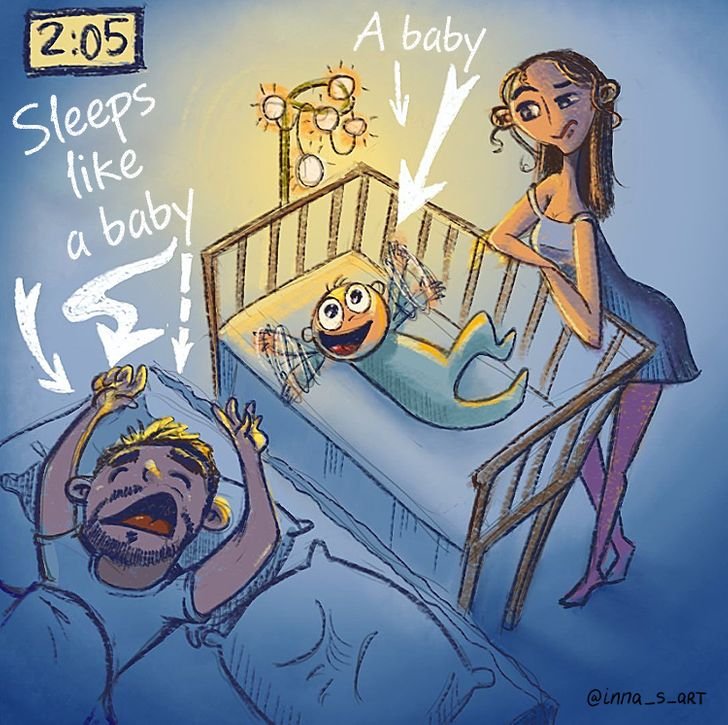 inna_s_art -Via
#21 Teeth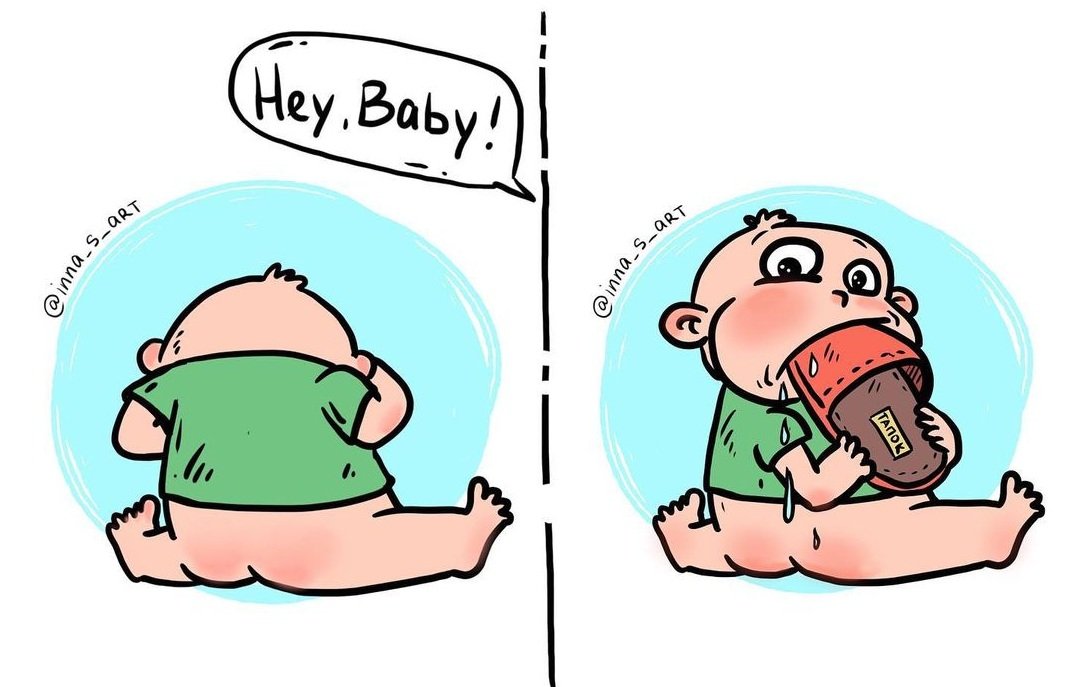 inna_s_art -Via
#22
inna_s_art -Via