Fashion is one of the things that remains a factor in our life. People get judge based on clothes, styles, and ultimately appearance. It's a part of life, and it appears the people who often get the most preferential treatment and even respect are those who know how to dress well. Fashion does require a certain level of money, panache, and understanding of how to dress for your body type.
Looks matter! This is primarily the goal of a Russian stylist based in the city of Rostov-on-Don. Stylist Marina Kamensakaya in collaboration with a few friends has shown how two identical clothes appear on different body shapes. Specifically, Marina wears the size XL while her friends opt for the XS. The project has witnessed different outfits ranging from formal to casual wear, with results shared on the internet.
More info: Instagram
#1
kamenskaya.style -Via
#2
kamenskaya.style -Via
#3
kamenskaya.style -Via
#4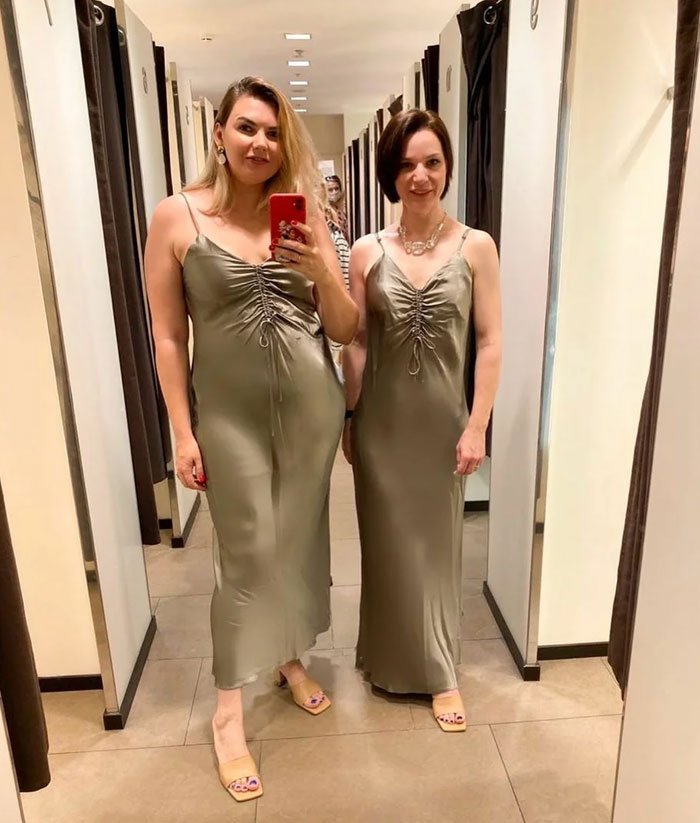 kamenskaya.style -Via
#5
kamenskaya.style -Via
#6
kamenskaya.style -Via
Marina and her friends are all viral, and people have been sharing their opinions, telling which versions appear better and why. Interestingly, Marina had gotten into fashion magazines and TV Shows at age 11. She had learned how to dress, discuss fashion as well as pick out clothes for her friends. But it turned out; fashion wasn't always Marina's calling as she only became a stylist after summoning up the courage to quit her office job.
#7
kamenskaya.style -Via
#8
kamenskaya.style -Via
#9
kamenskaya.style -Via
#10
kamenskaya.style -Via
#11
kamenskaya.style -Via
#12
kamenskaya.style -Via
Now, women often contact her seeking help in choosing both work and even clothes. Most of the time, people plead that she help build their entire wardrobes. The comparisons were made in ZARA Store as they often stock up sizes that are larger than L. However, for the Russian stylist, she hopes to see plus-sized women leaving behind their complexes about their sizes, treat themselves with beautiful clothes while enjoying life every day.