Comic strips are naturally meant to make people laugh-out-loud, but sometimes they can be quite deep and emotional as well. The comic strips created by Artist Xibang are an excellent example of a hilarious yet emotional journey. The cartoonist behind Seebangnow comics has been drawing and doodling for over 5 years now. A few are hinged on silly cats even though he doesn't own a cat but lives in a cat-loving environment.
Other topics are hinged on death, himself, and even dogs. Artist Xihang aims to make people laugh via his hilarious comics while also brightening people's dull day. Here we've compiled his 30 newest to lighten up your day, so have a look!
More Info: Instagram
#1
#2
#3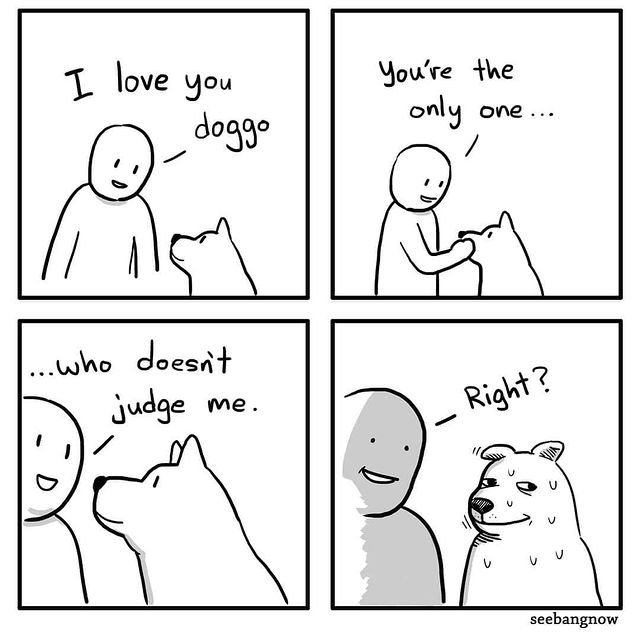 #4
#5
#6
Often depressed, the full-time Dad plays video games to feel better and hopes his comics have the same effect on his readers. Illustrated in four-panel style, Xibang has amassed over 74k followers on Instagram, and he channels his sorrows, meandering thought, and frustrations via his comics.
#7
#8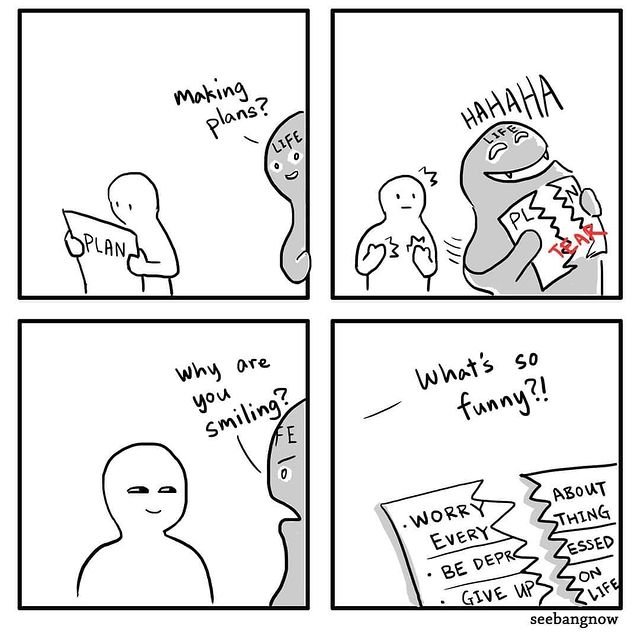 #9
#10
#11
Life can be quite dreary, but Xibang's comics can do the magic to feel much better. Xibang works often take a dark turn but is downright worthy of your glance. Comics as an art of medium are outstanding in their own right. Between panels and across caricatures, Xibang's comics say much without really trying hard.
#12
#13
#14
#15
#16
#17
#18
#19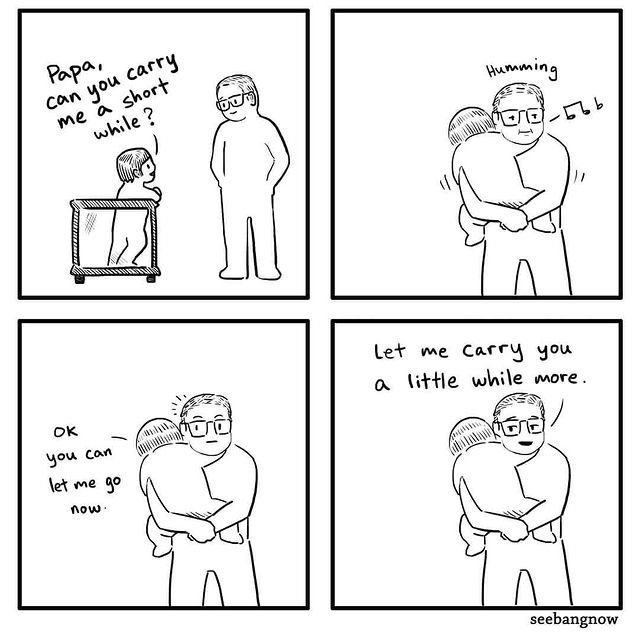 They incredibly take a mark of wit and wisdom and profound observation of our today's world. Xibang has longed been inspired by life occurrences. The artist continually dips into inks and loyalty to bring forth comic relief while also sending us into the grab the tissues moment.
#20
#21
#22
#23
#24
#25
#26
You might have seen Xibang's comics on Instagram, and you might have even clicked on links to read the short comics written in black and white. There's a good chance it broke your heart as there seem to be devastating elements attached to it. Did Xibang's comics make an impact on you?
#27
#28
#29
#30