You've probably heard nothing good comes from one-night stands, and they're quite embarrassing. The incident is considered a past betrayal that commonly occurs due to drinking and poor boundaries. It's not necessarily an indication of a problem in a relationship, but just a moment of things didn't go as planned. This is, however, the opposite case for a woman whose night-stand experience resulted in positivity. The woman's arbitrary decision as a teenager has blessed her with a good life as it appears.
In a now-viral TikTok clip, the woman aged 28 and suspected to be from the United States explained how a nightstand with her boyfriend's housemate led to being happily married with two beautiful children.
luxelilyh -Via
luxelilyh -Via
The woman, identified as Luxelilyh, uploaded a collated snaps highlighting how she and her husband first got together, explaining it all began with a dream. At 18-Year-Old, Luxelilyh had gone for a party with him, of which he admitted he had dreamt about her. They did end up bonking, got pregnant, and the rest story became an inspiring history.
luxelilyh -Via
luxelilyh -Via
luxelilyh -Via
Fortunately for Luxelilyh, her now-husband had supported the decision to raise their first child, and indeed the not typical romance journey is currently reading ten years down the line.

luxelilyh -Via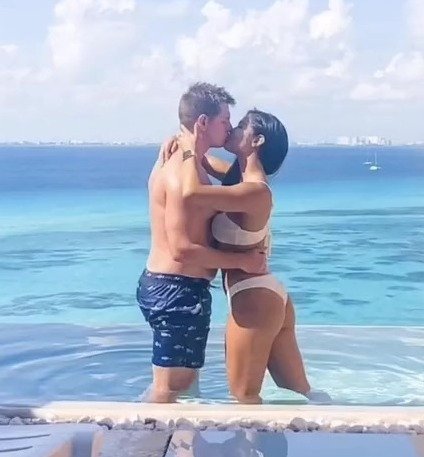 luxelilyh -Via
luxelilyh -Via
In another shared clip, the mom-of-two revealed their life of luxury, including traveling to different countries, living in their desired lakefront home, and driving luxurious vehicles. Her clips were captioned: 'Once a trash teenager is now a model citizen.'
luxelilyh -Via
luxelilyh -Via
luxelilyh -Via
The mom regularly referenced her teenage self in numerous clips, and she even made fun of her irresponsible ways. On the other hand, it can be presumed that her adolescent boyfriend didn't stick around for long before freeing the duo. However, Luxelilyh's drunken hook has indeed paid off. She's fortunate and holds no regret. Isn't her Luxelilyh's story inspiring?