With the dawn of the internet, It's fair to say that most of us are pretty much spend a lot of time online. And in our daily quest to amuse our boredom, we have come across a lot that our world has to offer. As much as I'd hate to burst your worldly bubble, we think that somehow you've not seen everything the world has to offer.
Naturally, our quest will take us places we didn't know existed. Nature is one of the things so diverse and intriguing; it's impossible to know everything. Luckily enough, some people dedicate themselves to photographing and sharing nature's most stunning and rarest gifts with the world.

From fire ants banding together to survive a flood to a yellow-colored waterfall, these photos are a safe bet that Mother Earth is never short of surprises.
We have collected some of the most intriguing and wonderful shots of nature. They're bound to take your breath away.
#1 This Octopus Definitely Needs a new Name, The Guy Has More Than 8 Tentacles
Sozazac / Reddit
#2 This Gecko Doesnt Mind Snacking Its Own Tail, Good Thing It'll Grow Back
Floetenwilli / Imgur
#3 As Other Trees Grow Straight, This One Doesnt Mind Flaunting Its Curves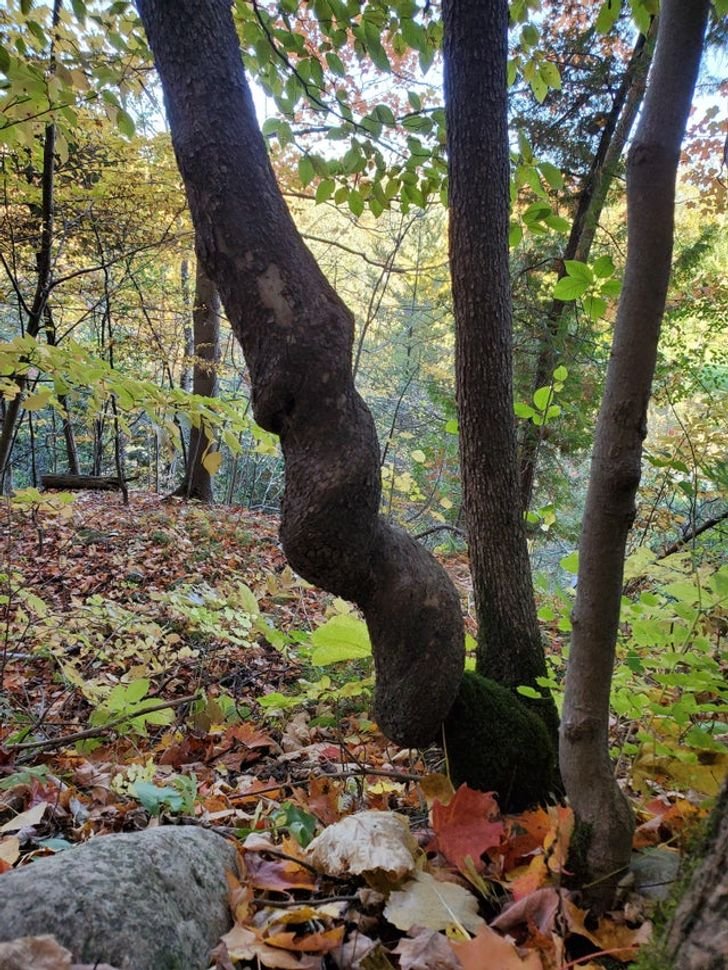 © Ziggymush / Reddit
#4 An Owl Perfecly Camouflaged Inside a Tree Trunk
© Browndog288 / Reddit
#5 Papa Croc Steps Up To Give Baby Crocs A Ride Across The River
© dhritiman_mukherjee / Instagram
#6 This Owl Overestimated Its Ability And Crept on This Deer Unawares
© Challengeaccepted99 / Reddit
#7 This Bug Can Easily Be Mistaken For A Leaf
© Catsknead / Imgur
#8 Spider Webs Completely Cover A Street Lamp, Must Have Been A Feeding Frenzy
© Michael_Snowy / Reddit
#9 Too Much Defense? A Sheep With Four Horns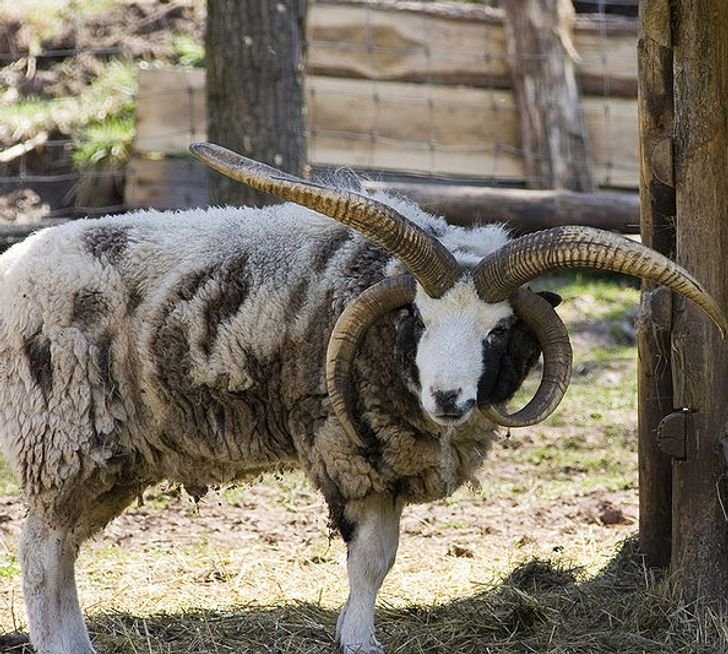 © Wildlife Tambach / Wikimedia Commons
#10 Mothers Are The Best, This Lionness In Tanzania Comfortably Nursing A Cheetah's Cub
© Michael_Snowy / Reddit
#11 Lions In South Africa Have Chosen Roads As Their Favourite Hanging Spot
© Formerfruit / Reddit
#12 The red-lipped batfish, With A Pout To Jelous About
#13 Hukou Waterfall In China Holds Record For World's Largest Yellow waterfall
© Earthmoonsun / Reddit
#14 World's Largest Salt Flat, Salar de Uyuni found in Bolivia
© Jeferson Herbert / Wikimedia Commons
#15 Fire Ants Clamor Together To Create Their Own Floating Island Able To Survive raging Floods
© Jumbodung / Reddit
#16 Cheeky Raccoon Piggybacks a Boar
© QuincyDental / Reddit
#17 An Abandoned bike Couldn't Stop This Tree From Growing, Expanding.
In the WooWoo Wonderland™ / Tumblr
#18 This 170ft Wide Tree Might Just Be The Best Picnic Spot In The World
© Lucyphyr729 / Reddit
#19 Every year, millions of red crabs travel along Christmas Island to breed