The Planet Earth we reside in can be tasking, but nothing makes life more comfortable than a great sense of humor. You don't have to be a standup comedian to make people laugh, particularly your spouse. Humor can be found in our everyday moments, and how long your relationship lasts largely depend on humor. Are you aware that laughter can reduce your stress level? Humor does bring your partner closer, which is what Artist Murrz has been proving via her relationship comics.
The California-based Mary Park has, over time, illustrated her life with a sense of humor, and her readers can't get enough of it. The illustrations are downright relatable and will indeed place you in a good mood. Mary and her boyfriend are inspiring as even when upset, one good joke is the couples therapy. Here we've compiled her 16 newest to lighten up your day, and we hope the duo inspires you for a long healthy relationship. Enjoy!
More Info: Instagram
#1
murrzstudio -Via
#2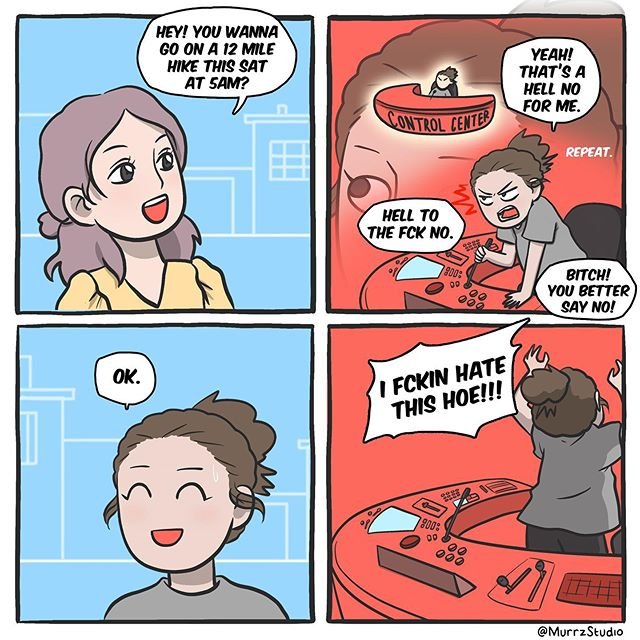 murrzstudio -Via
#3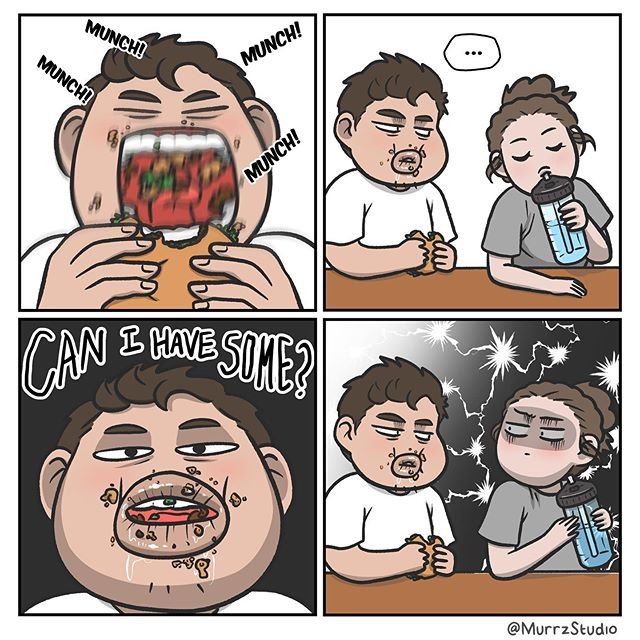 murrzstudio -Via
The role that humor and laughter play in relationships can't be overlooked. Humor is a useful tool meant for attracting one another and overcoming any awkwardness that pops up amid the process of getting to know each other. Murrz has testified humor that it does keep things fresh and vibrant. It's the best antidote to get past quarrels that crash the toughest of bonds.
#4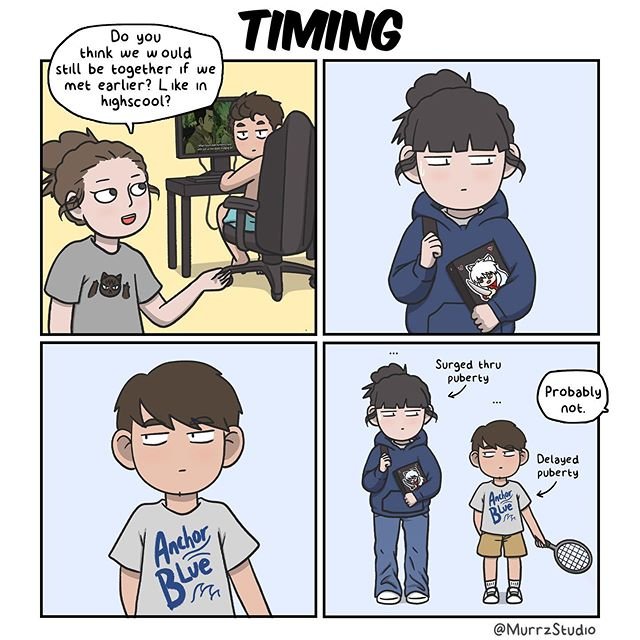 murrzstudio -Via
#5
murrzstudio -Via
#6

murrzstudio -Via
#7

murrzstudio -Via
When you regularly share laughter moments with your partner, a positive bond is established, acting as a healthy buffer against bad patches in any relationship. Laughter is contagious, and Murrz's comics are adequate proof. Why don't you henceforth learn to communicate in ways that strengthen your relationships?
#8
murrzstudio -Via
#9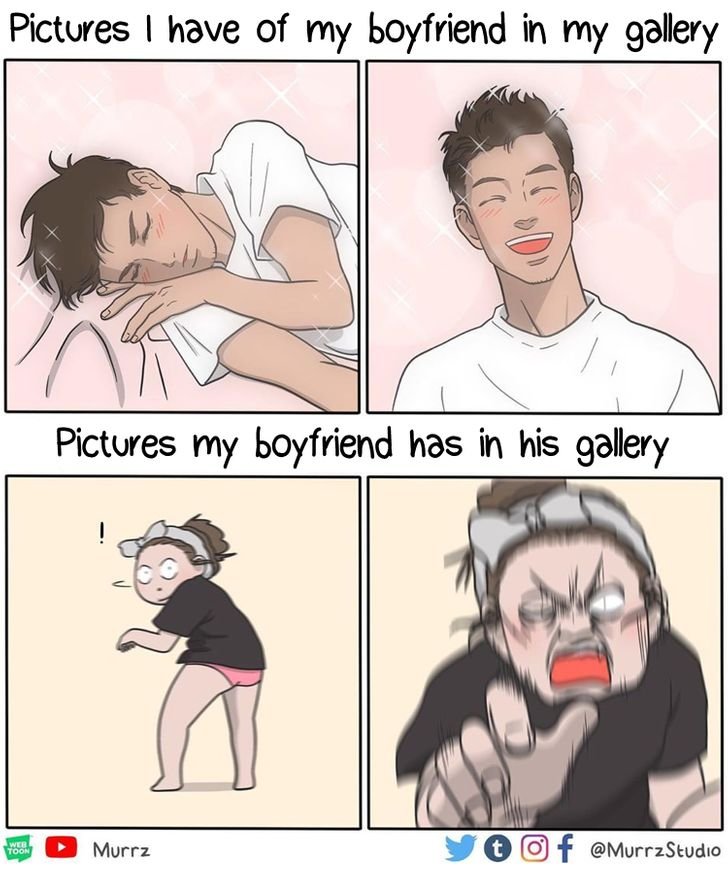 murrzstudio -Via
#10
murrzstudio -Via
#11
murrzstudio -Via
#12
murrzstudio -Via
Murrz's sense of humor with her partner isn't the skeleton key to unlock hearts but the main element for genuine romance. Having different bones doesn't mean you're the perfect match for your partner, but laughing at the same things makes your partnership way stronger. If your relationship is lacking humor, spice things up, and you won't regret you did.
#13

murrzstudio -Via
#14

murrzstudio -Via
#15
murrzstudio -Via
#16
murrzstudio -Via