Animation takes in many details, and of course, our most-watched Disney movies are no exception. Disney cartoon movies are the classics we all grew up with. Disney is known for its magical universe, from talking animals, fairies, villains, princes, and even princesses. But more to Disney's than just its laughter and magic, and apparently, the movies have continually sparked controversy for several reasons. Regardless of what people think, it's indubitable that a clap-worthy amount of work goes into each film.
Animation piece takes years to create, sufficient hours to complete, and expectedly, all of the ups and downs faced amid filming are not shown alongside the 1hr 30mins movies. It's impossible, but a few who are downright inquisitive have dug further, and now behind the scenes, fun facts about Disney movies are gradually surfacing. We've compiled 10 of the best ones and so brace up for a full-blown marvel. Do have a look!
More info: Instagram | Facebook
#1
andhikamuksin -Via
#2
andhikamuksin -Via
#3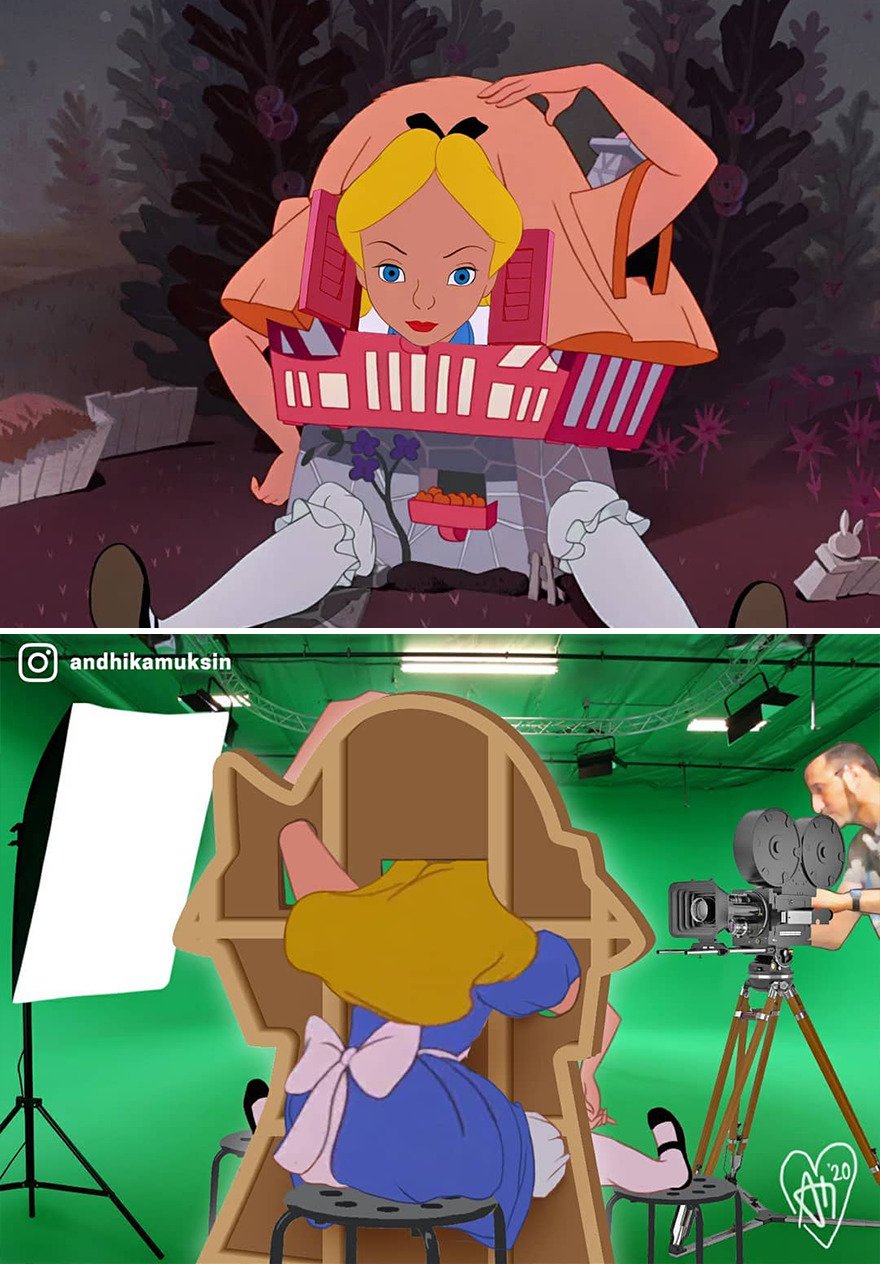 andhikamuksin -Via
#4
andhikamuksin -Via
#5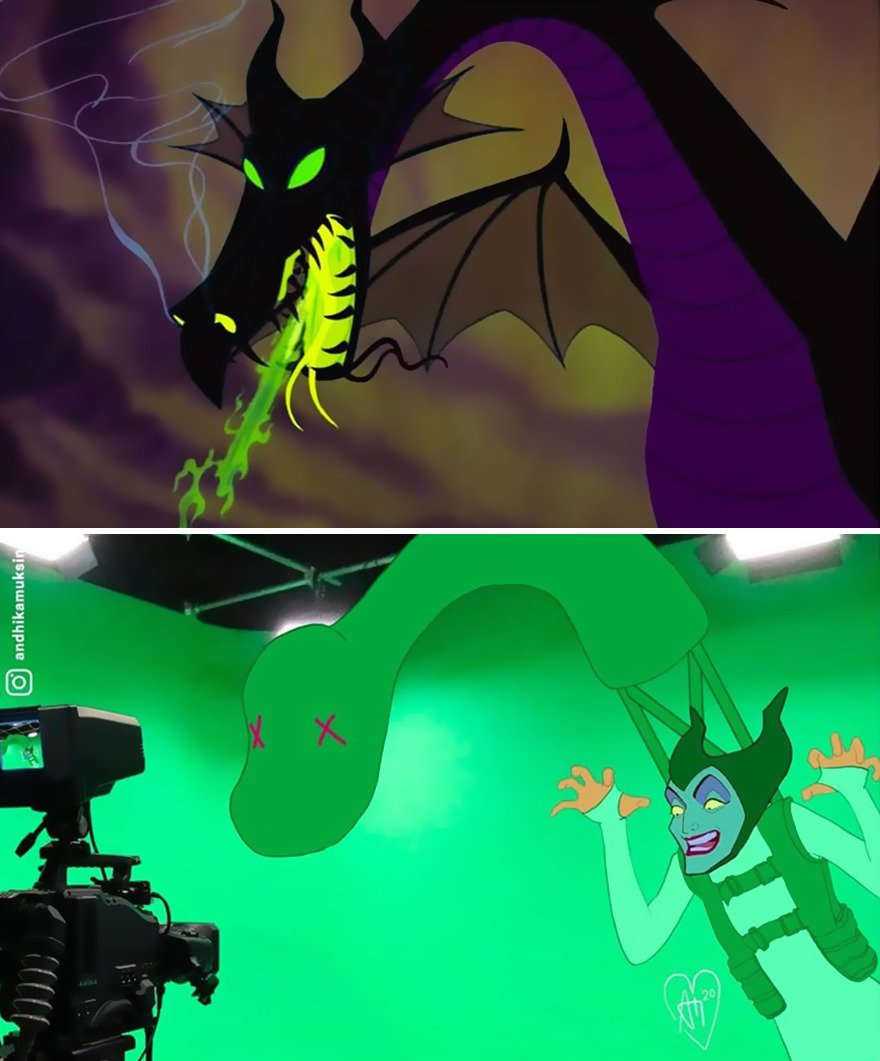 andhikamuksin -Via
Andhika Muksin has been creating hilarious edits of Disney characters. One which had melted the heart of many was his photoshop of Disney characters into celebrity pictures. Here, he depicts how Disney movies are filmed, and evidently, the artist hasn't ceased at loving them despite growing into adulthood. Andhika admitted he started seeing the icons in a whole new light, a distinct childhood view. Bring his perspective to reality, Andhika twisted the entire concept around bringing the heroes into a more adult perspective but in a hilarious way.
#6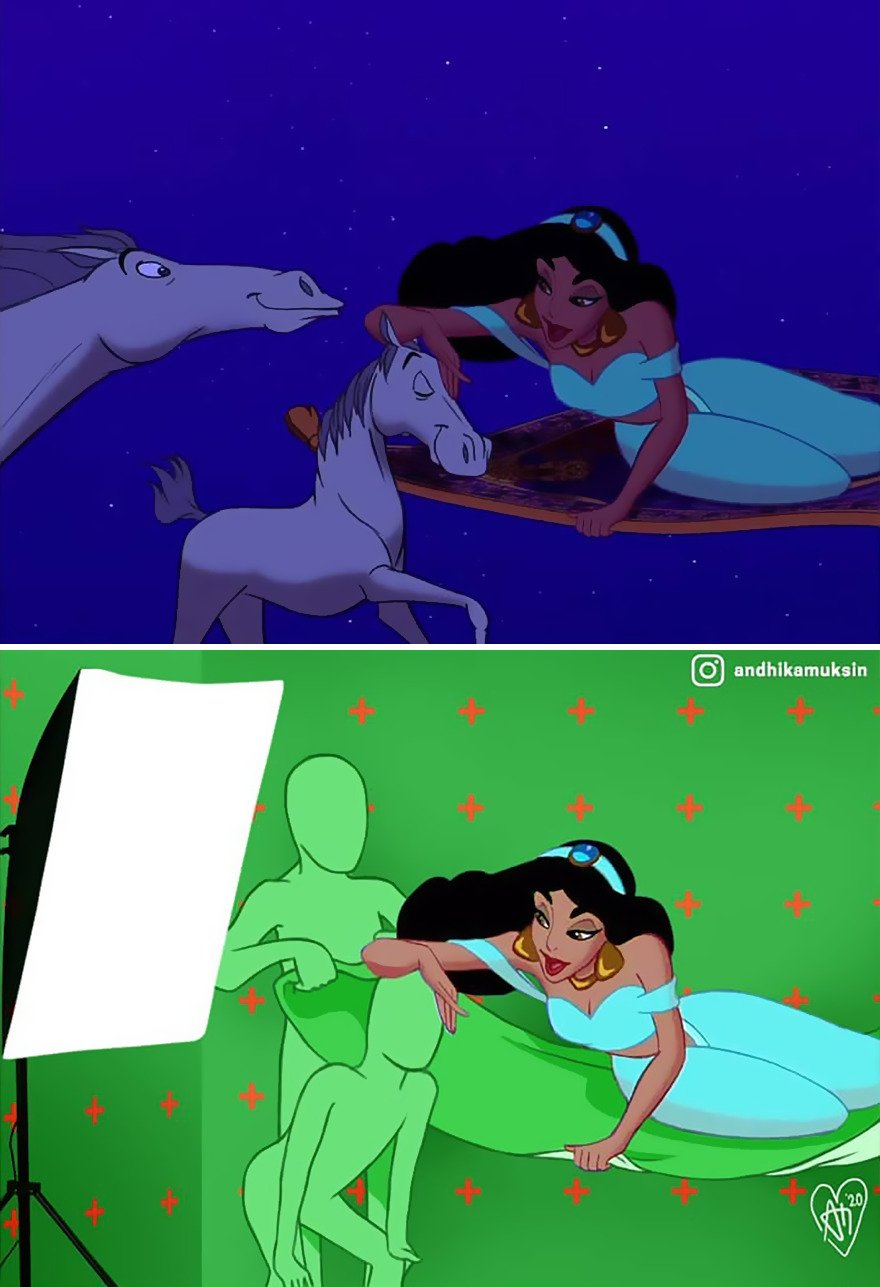 andhikamuksin -Via
#7
andhikamuksin -Via
#8
andhikamuksin -Via
#9
andhikamuksin -Via
#10
andhikamuksin -Via
With over 400k followers, Andhika touches a form of art that includes the recreation of posters, movies, and celebrities' combination to view how their kids would appear. Majorly, his work is defined as hilarious, filled with TikTok trends and pop culture references. Ever wondered what transpires in backstage of Disney movies? You finally have the sneak peep!