People indulge in comics to pass the time or enjoy the story being told through the lifeless characters. Artist MadeByTio is one great storyteller whose artistic and creative skills are to behold. His four pannel comics express complex life situations in the simplest form with a dose of dark humor.
The content material is a wholesome mixture of the strange and the extraordinary expressed in figurative language. While One comic talks about the modern lifestyle's absurdities, another depicts sentient lobsters boiling people for supper. Either way, these comics are brutally honest, orderly offensive, and packed with dark humor enough to make a grown man cry.
They generally mock the absurdity of our modern world. Check out more of his work on Instagram.
More info: Instagram | Facebook

#1
madebytio
#2
madebytio
#3
madebytio
#4
madebytio
#5
madebytio
#6
madebytio
#7
madebytio
#8
madebytio
#9
madebytio
#10
madebytio
#11
madebytio
#12
madebytio
#13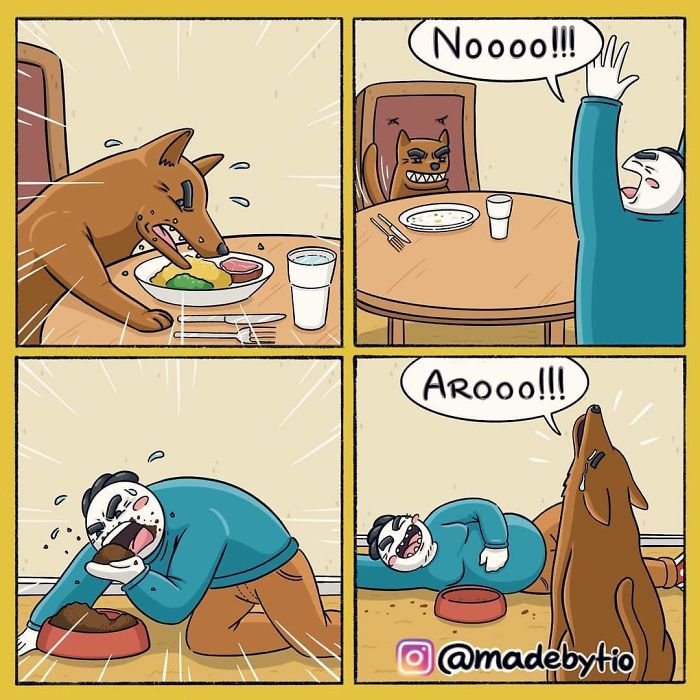 madebytio
#14
madebytio
#15
madebytio
#16
madebytio
#17
madebytio
#18
madebytio
#19
madebytio
#20
madebytio
#21
madebytio
#22
madebytio
#23
madebytio
#24
madebytio
#25
madebytio
#26
madebytio
#27
madebytio
#28
madebytio
#29
madebytio
#30
madebytio