Protecting one's valuables from potential burglars is crucial and regardless of being equipped with a security system in your home, there's nothing wrong with extra protection. The purchase of an expensive safe is indeed good, but the better is you hiding stuff strategically around the house using the Do-It-Yourself concept. Be it cash, documents, or even jewelry, there are a lot of DIY ways to hide these pieces of stuff from even the cleverest thief.
From a quadruple secret compartment dice set for money-keeping to the kitchen floor with a built-in cooler, these hiding spots will certainly trick anybody, including you. Interestingly, some of these ideas can be used to hide Christmas gifts from children, hence give it a shot. Here we've compiled a few mind-blowing examples, do take a look. Enjoy it!
The Hidden Cellar
BAMDaddy -Via
The Arm Chair With A Zippered Pocket In The Bottom
ghostface_starkillah -Via
The Secret Gun Room Build
iamatroll555 -Via
Wall Socket Behind A Miniature Door In An Apartment
axenlader -Via
Storage Drawers Under The Stairs
neillovegrove -Via
Kitchen Floor Equipped With A Built-In Cooler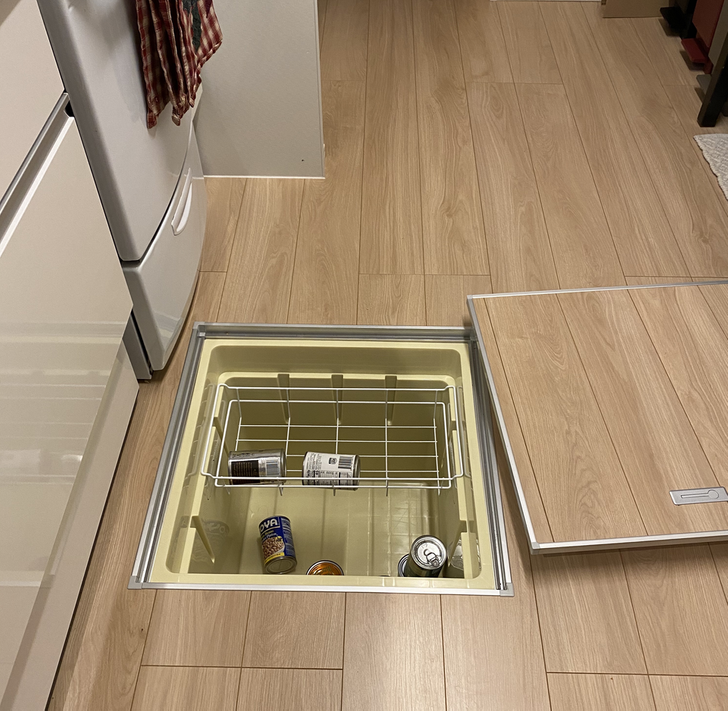 melisage -Via
Basement Door + Spike Rack Equals Hidden Door
immaterialist -Via
Hidden Cabinet Behind An Existing Mirror
Zealotnic -Via
The Porta-Potty The Opens Into A Restroom
koko22022 -Via
The DIY Secreted Storage Book Box/Router Cover
rondelevium -Via
Bench In Basement Conceals A Boulder
SleepyGary5 -Via
The Parents' En-Suite!
treloarasaurus -Via
This Tiny Thing Leads To A Crawl Space In The Basement
mintyturds -Via
Awesome!
seven_critical_blows -Via
The DIY Secreted Puzzle Table
cdoody -Via
Nightstand With An Adorable Little Secret
Dturska12 -Via
The Quadruple Secret Compartment Dice Set For Valuables
drewstoinski -Via
Book Stand With A Secreted Compartment
Montag__ -Via
Little Door Hidden Behind A Painting
Unknown -Via