Artist Jenny-Jinya has gained a successful formula with her tearjerker stories about death visiting animals. You might recall shedding a tear over her 'Abandoned Bunny' or perhaps her 'Good Boy' comics that sought to draw awareness to neglect.
On the other hand, the illustrator also addresses the far-reaching consequences of plastic pollution and how wild animals tend to suffer from it. Creating empathy for the animals' causalities of human actions, Jenny has recently drawn her followers' attention to the neglected animals that are rarely talked about as suffering pets. Here's she's talking about Parrots.
More info: Instagram | Facebook | Twitter | Jenny-Jinya.com | Patreon

Artist Jenny-Jinya Just Released A Comic About Parrots And It Might Be The Saddest One Yet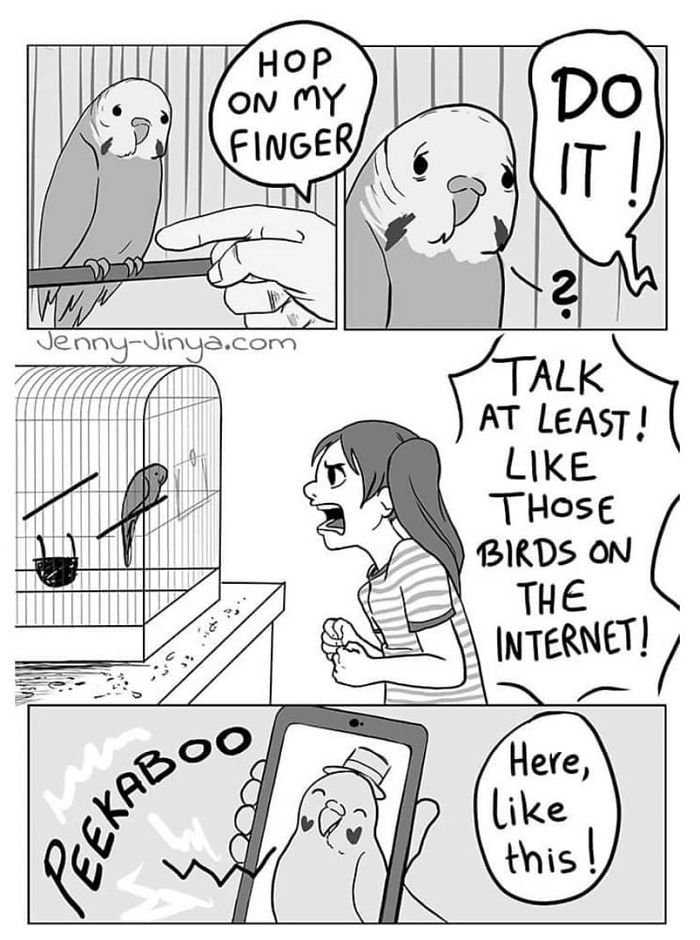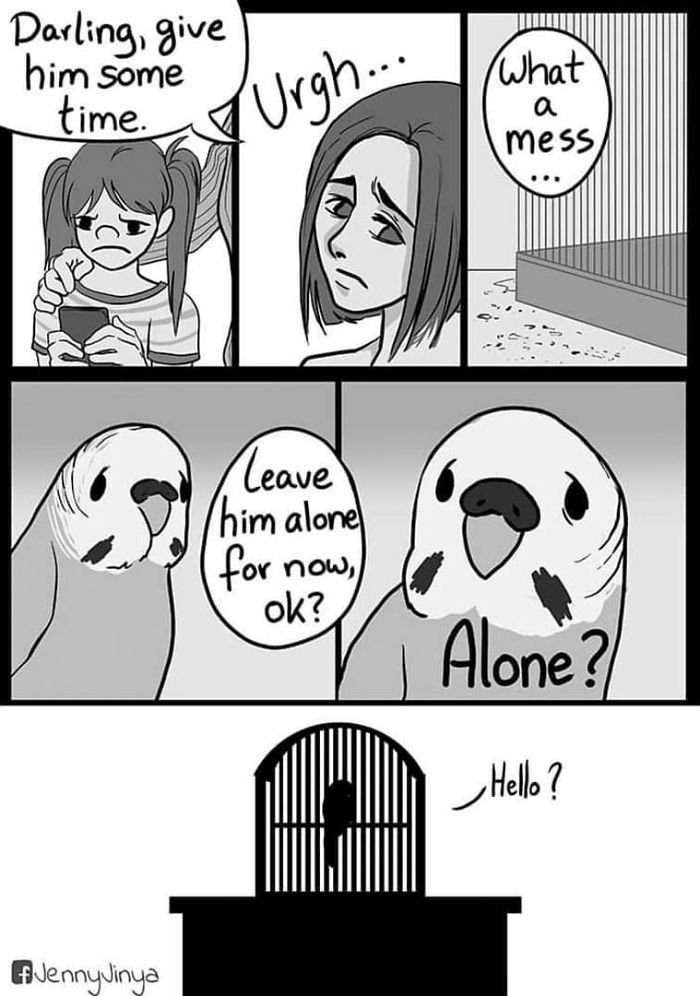 'I wanted to illustrate this comic for a long time, but I never knew how to approach this problem. In my childhood, all of my friends had parrots and all of them were put aside somewhere and abandoned. Treated like an infuriating decoration. Never get a bird if you can't meet its needs.' Jenny wrote when sharing the comic.