The playful challenge to recreate favorite art using objects lying around the home has continually flooded Instagram, Twitter, and Facebook. Thousands of re-creations have indeed emerged garnering praise but artist Liza Yukhnyova's paintings have appeared to be the latest center of attraction due to its sense of humor and creativity.
Artist Liza so much loves art, admires both beauty and talent. He's aim is to actualize famous paintings from numerous cultural traditions in a bid to show people that it's actually closer than it appears. Being the brain behind the #gettychallenge, Artist Liza does everything ranging from costumes, makeup, shooting, and lighting with a table lamp.
Encouraging people to view the painting in detail, Liza has recreated Red Cross Posters, Indian, Middle Easter galleries, and even ancient among others. Here we've compiled his best 20 for your perusal. Do enjoy it!
More info: Instagram | Facebook
Caravaggio Judith Beheading Holofernes From 1599
John William Godward – Birthday Gift From 1889
Lina Cavalieri Portrait By Giovanni Boldini – 1901
The Vladimir Makovsky 'Tete-A-Tete – 1909
Theodoros Rallis – The Odalisque From 1900
Jean-Francois Portaels The Necklace From 1850
La Belle Ferronniere 1490 By Leonardo Da Vinci
Madame Victoire De France 1748 By Jean-Marc Nattier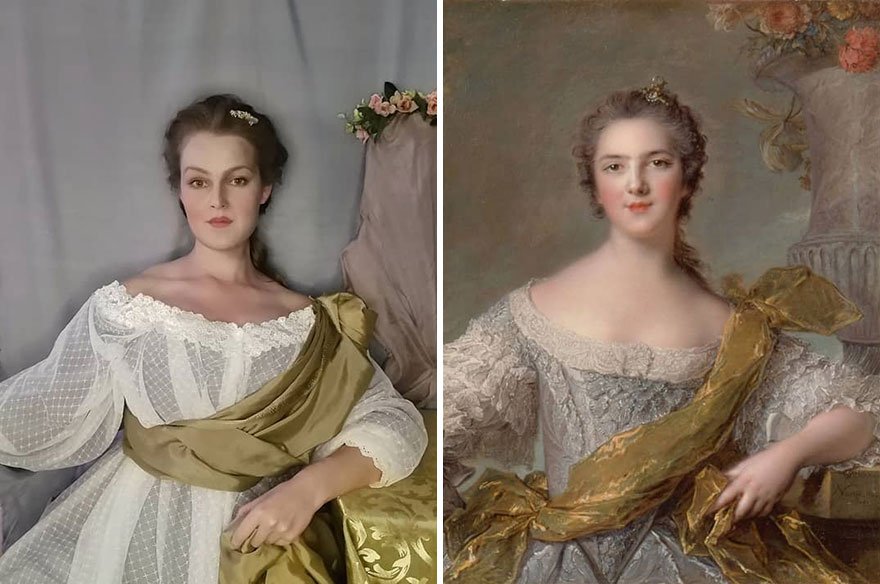 The Portrait Of Lady With A Fan 1900 By Paul Cesar Helleu
The Italian Beauty 1880 By Tito Conti
The Portrait Of A Girl 1961 – Remzi Taskiran
The Pink Tunic 1927 – Tamara De Lempicka
The Portrait Of A Woman 1903 – Khariton Platonovich Platonov
Princess Sofia Alekseyenva 1879 by Ilya Repin
John Collier Priestess Of Delphi From 1891
The Portrait Of Countless Yusupova In The Russian Attire 1900 By Konstantin Makovsky
Woman In Green Dress 1900 By Abram Arkhipov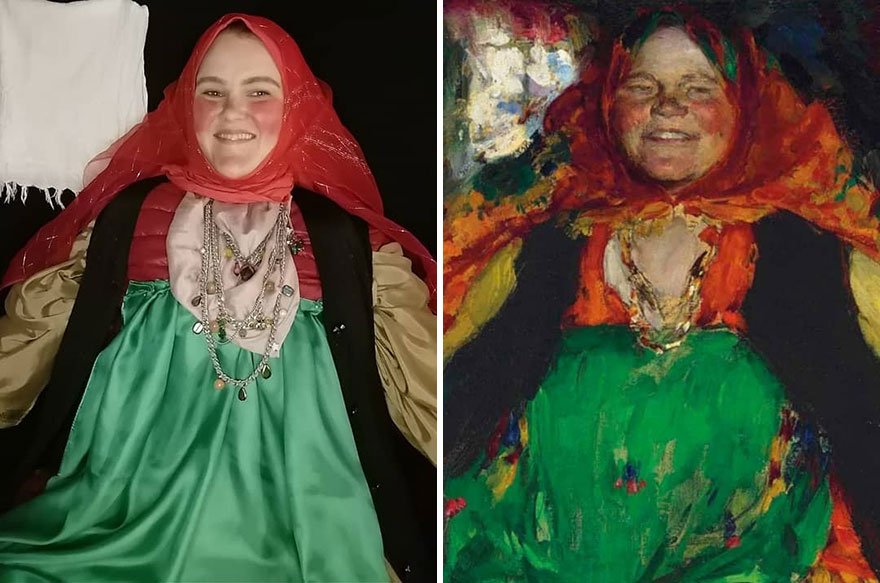 Collect Ye Rosebuds While Ye May 1908 By John William Waterhouse
Illustration For Dior 1950 By Rene Gruau
Sophie Gray 1857 By John Everett Millais