So you've made up your mind you getting that pet? Well, not so fast. Taiwanese Illustrator mai2john created a series of pictures Illustrating the joys and moments of living with his pets. In the comics, he shows his life before and after becoming the proud owner of two dogs and a cat.
As his illustrations put it, choosing to live with pets means having to make some changes in one's daily routines. You can already start feeling guilty about not sharing your TV dinner with your new friend. Forget having a tidy apartment. And all that hair...But in the end, it's all worth it.
The artist draws such delightful and some not-so-exciting moments of their daily life that you'll also want to have a dog after looking through these pictures.
We have gathered some of the adorable illustrations that will surely make your day.
#1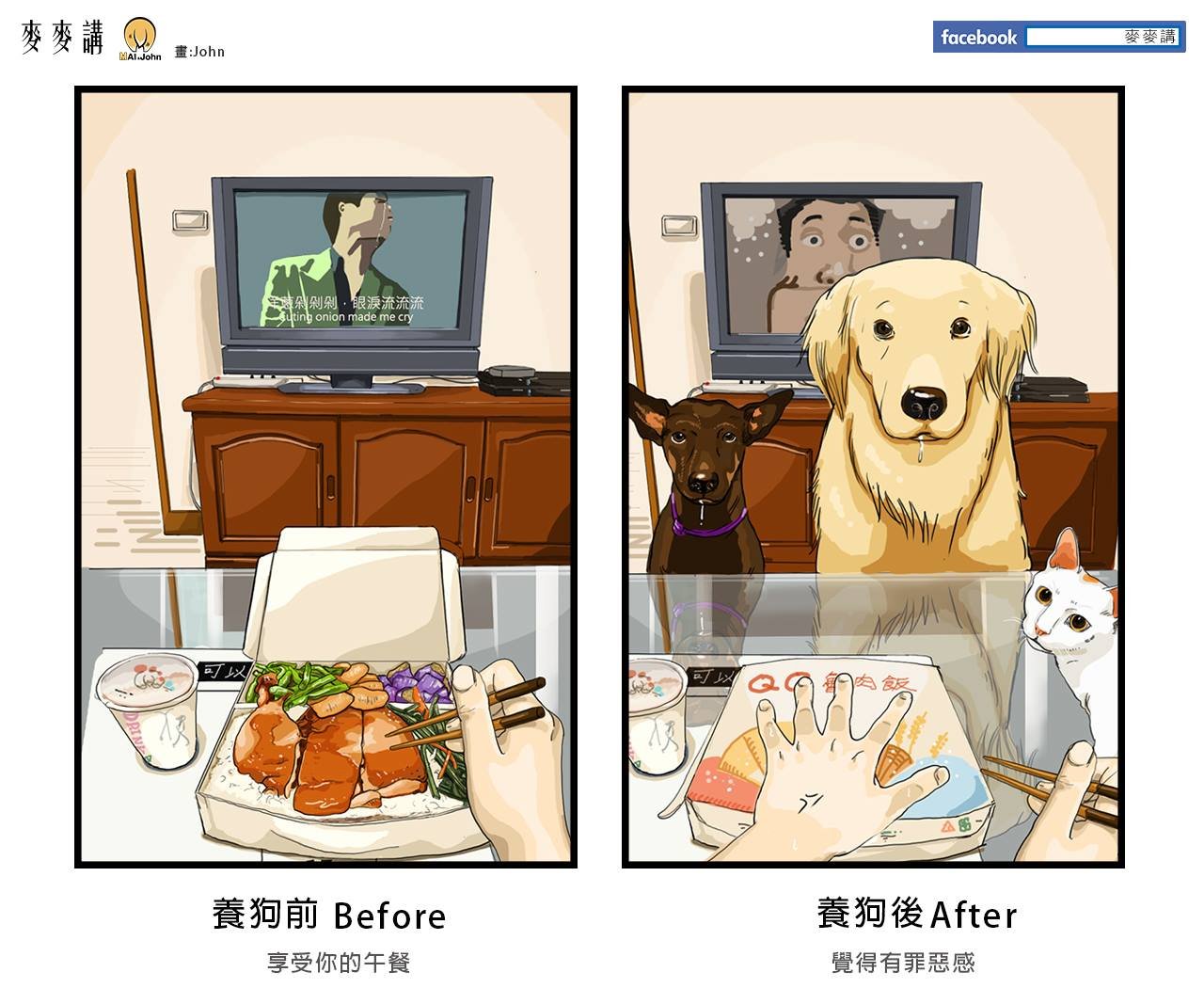 #2
#3
#4
#5
#6
#7
#8
#9
#10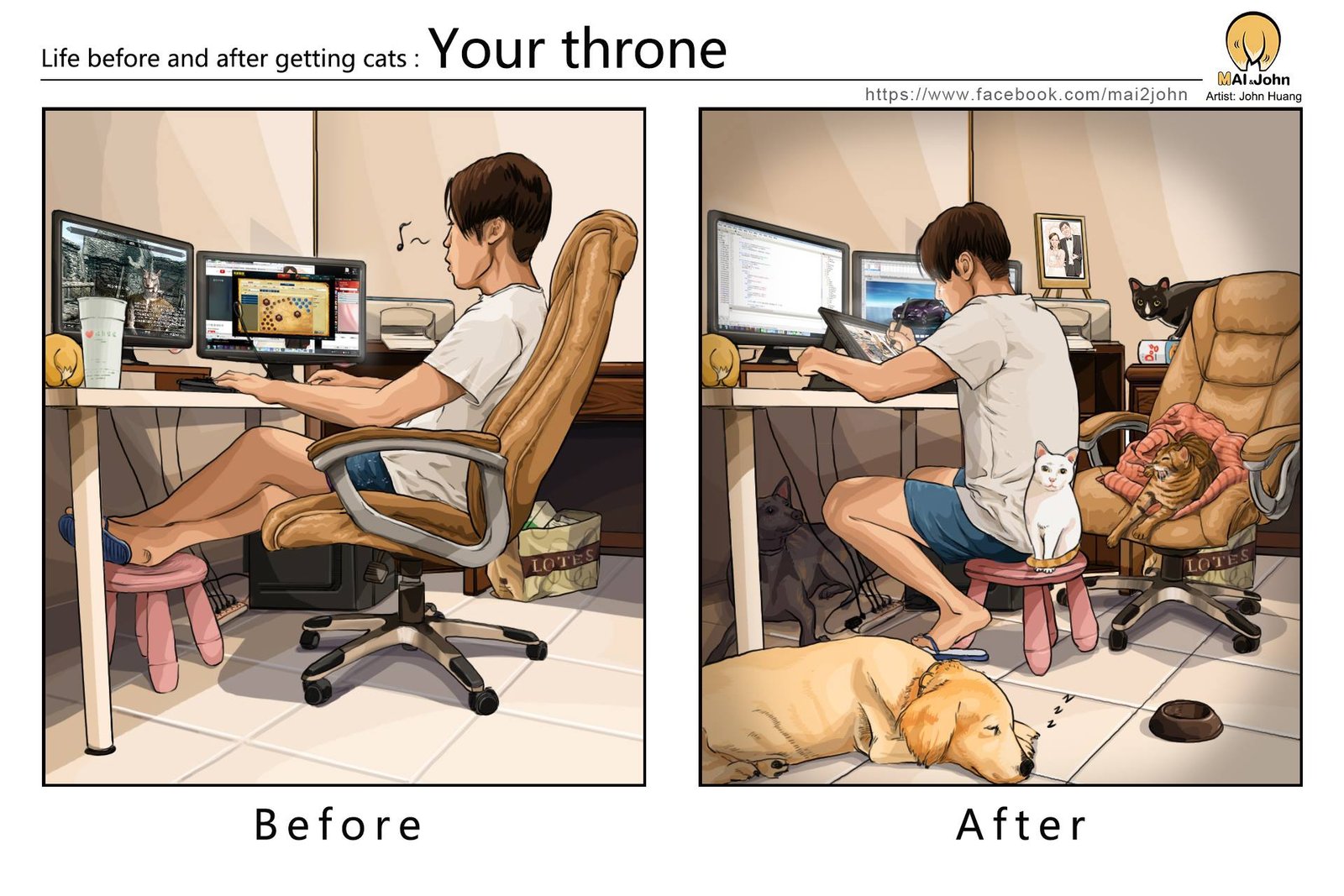 #11
#12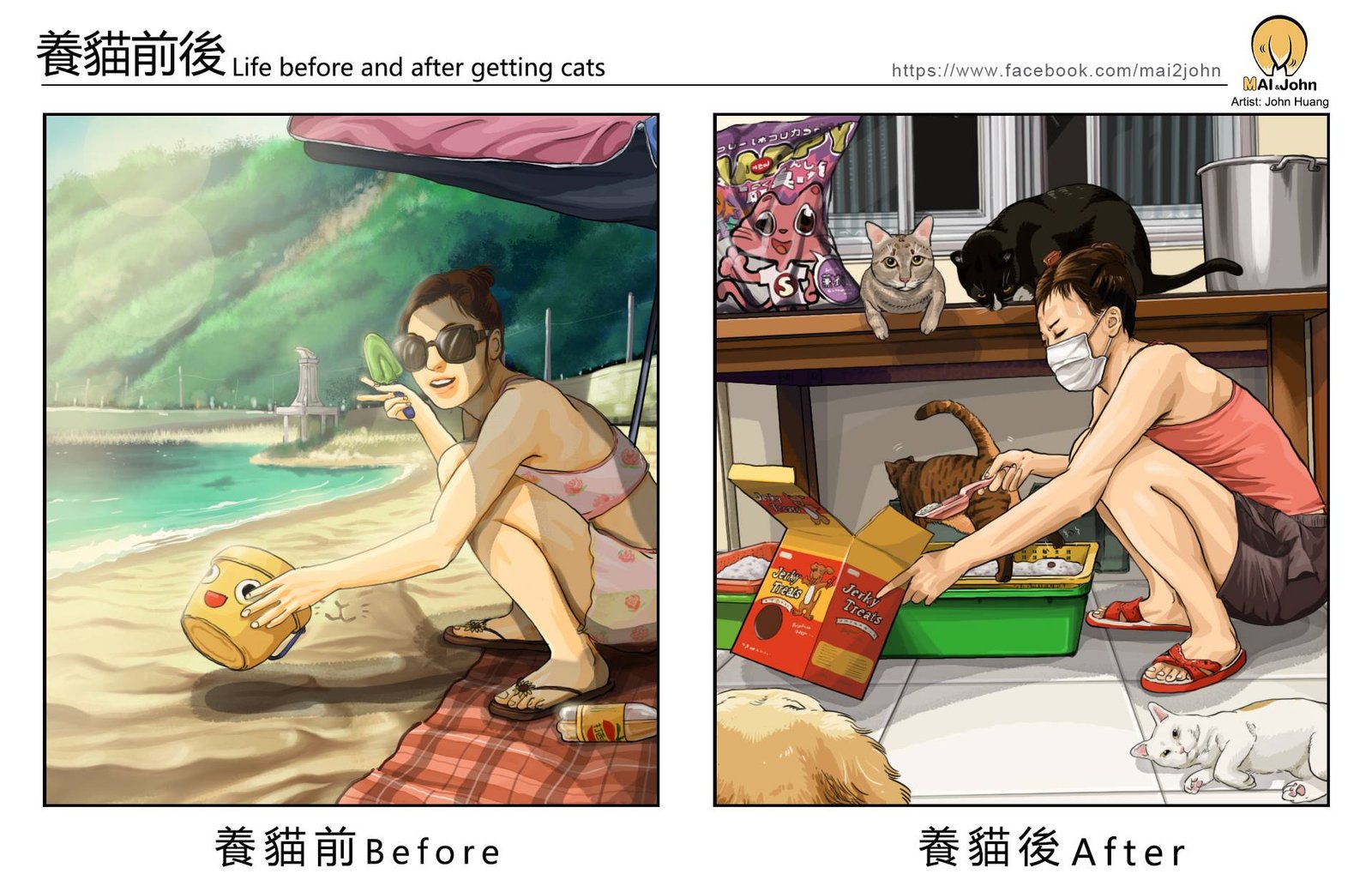 #13
#14
#15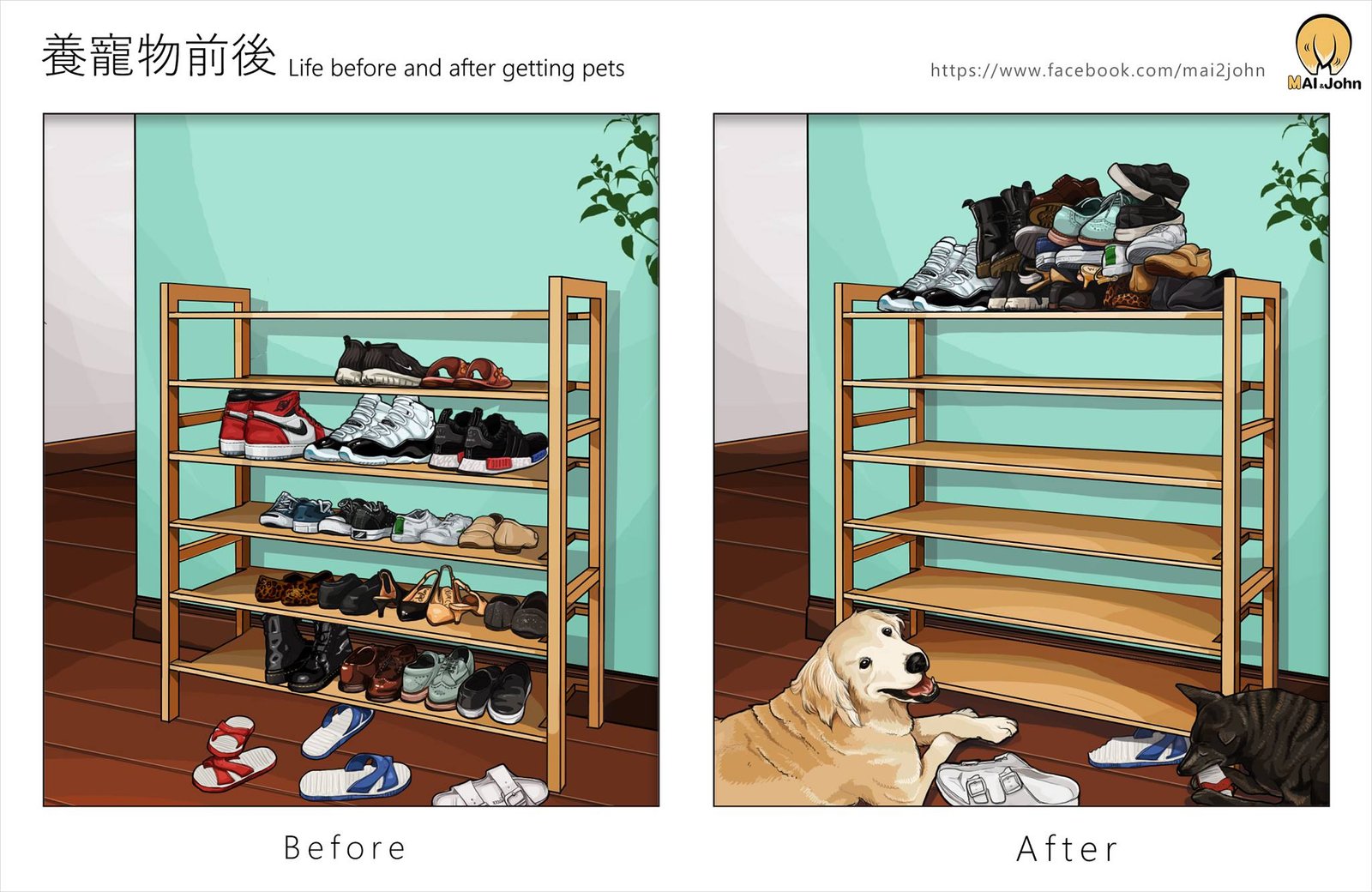 #16
#17
#18
#19