Few people ever get close enough to a hippo, hyena, or crocodile to snap a photo of one, let alone get a detailed shot of their eyes. Yet that is exactly what theoretical physicist-turned-photographer Suren Manvelyan, has done.
The Armenian-born photographer started to photograph when he was sixteen and became a professional photographer in 2006. In the close-up photos of the eye, even finer details such as the irises' color gradients, textures, patterns tiny blood vessels are so crystal clear, it's a marvel.
The shots are very beautiful and astounding. Some like that of the camel, which has three eyelids—look like strange landscapes on some distant, alien planet. However, this isn't the only eyes to marvel at.
From The kaleidoscopic irises of the chinchilla and chimpanzee to the shimmery edges of a raven's eye, If the photos weren't labeled, it might be difficult to tell what you were looking at.
#1 Camel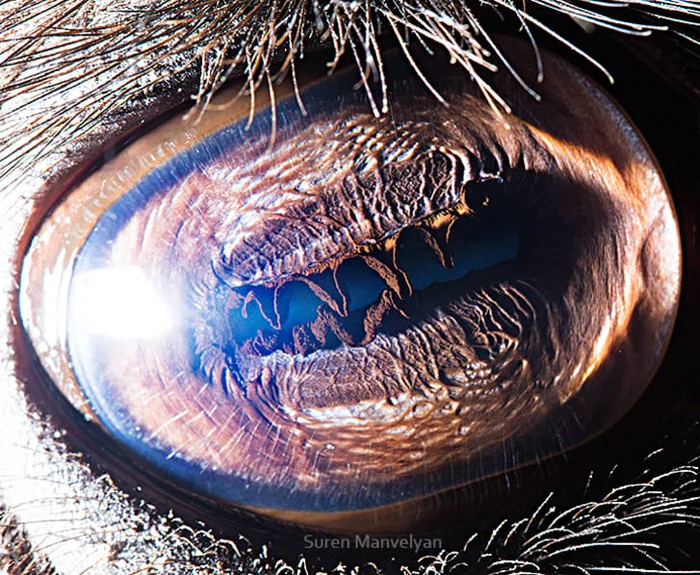 Suren Manvelyan
#2 Caiman lizard
Suren Manvelyan
#3 Raven
Suren Manvelyan
#4 Chinchilla
Suren Manvelyan
#5 Husky dog
Suren Manvelyan
#6 Horse
Suren Manvelyan
#7 Chimpanzee
Suren Manvelyan
#8 Tokay gecko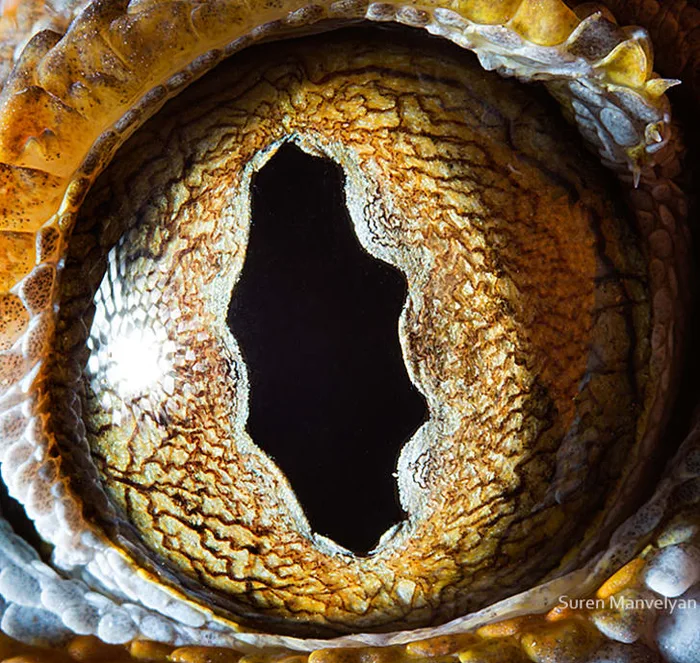 Suren Manvelyan
#9 Lark
Suren Manvelyan
#10 Ring-tailed lemur
Suren Manvelyan
#11 British short hair cat
Suren Manvelyan
#12 Stingray
Suren Manvelyan
#13 Blue crayfish
Suren Manvelyan
#14 Discus fish
Suren Manvelyan
#15 Guinea pig
Suren Manvelyan
#16 Snail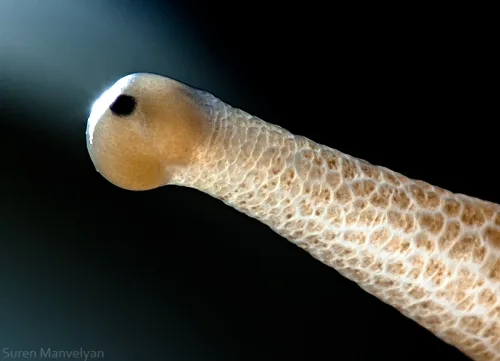 Suren Manvelyan
#17 Siam cat
Suren Manvelyan
#18 Iguana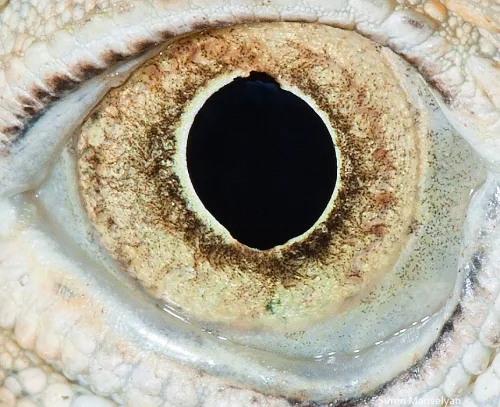 Suren Manvelyan
#19 Hyena
Suren Manvelyan
#20 Black rabbit
Suren Manvelyan
#21 Nylus crocodile
Suren Manvelyan
#22 Tiger python (non albino)
Suren Manvelyan
#23 Cow
Suren Manvelyan
#24 Duck
Suren Manvelyan
#25 Llama
Suren Manvelyan
#26 Pekingese dog
Suren Manvelyan
#27 Kramer's parrot
Suren Manvelyan
#28 Red-eared turtle
Suren Manvelyan
#29 Long-eared owl
Suren Manvelyan
#30 Fennec fox
Suren Manvelyan