Crazy yet stupid things are quite easy to spot due to their total wrecks appearance. But many at times, these really stupid things have proven to be functional, hence does that make it less stupid?
A lot of experts are the best people for both a quick and technical fix, but on the other hand, a few clueless individuals can equally solve problems too. The common utterance: If it's stupid and it works, it is not stupid remains a fact and interestingly inevitable.
In our perspective, it's very okay to appear stupid but if the required task can be carried out, you're doing great. At a point in life, things might appear way dumb, but they're only medium stupid. Here we've compiled a list of clever hacks that might appear stupid but did work effectively. Life with its hurdles can be waved over with a good sense of humor and people in this article are proof. Have a look!
Using String To Direct AC Unit Condensation Down Into A Pitcher Is Incredibly Brilliant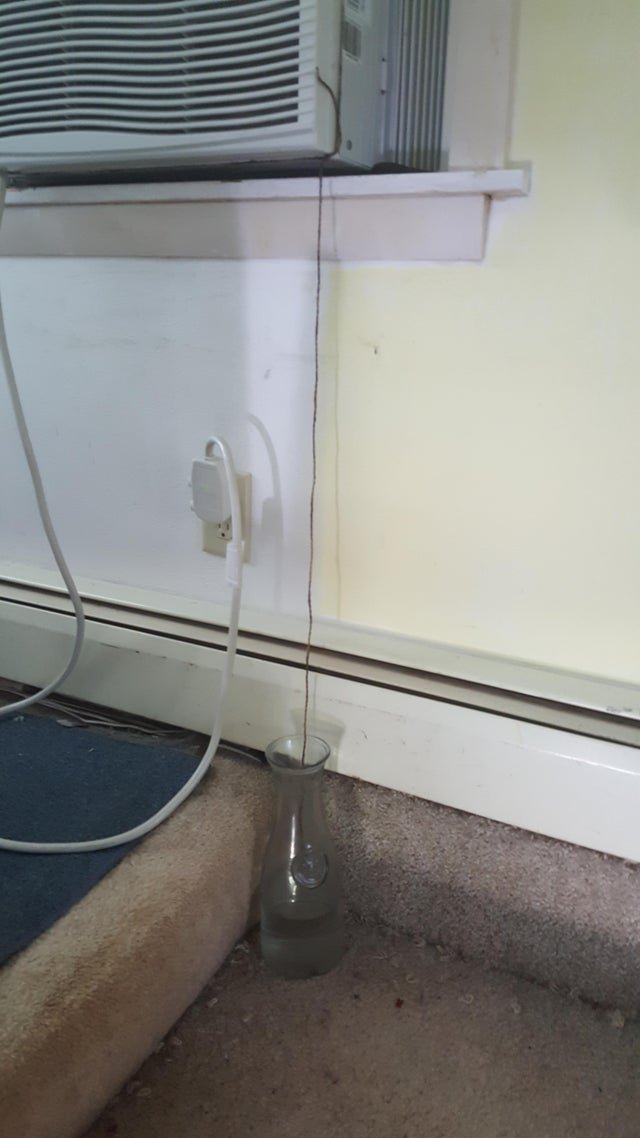 baleener -Via
Successfully Used String To Direct AC Unit Condensation Down Into A Pitcher Here's How To Turn A Cheap Stationary Bike Into A $2000 Peloton
lts_nodnarb -Via
Whoever Made This Is An Absolute Genius!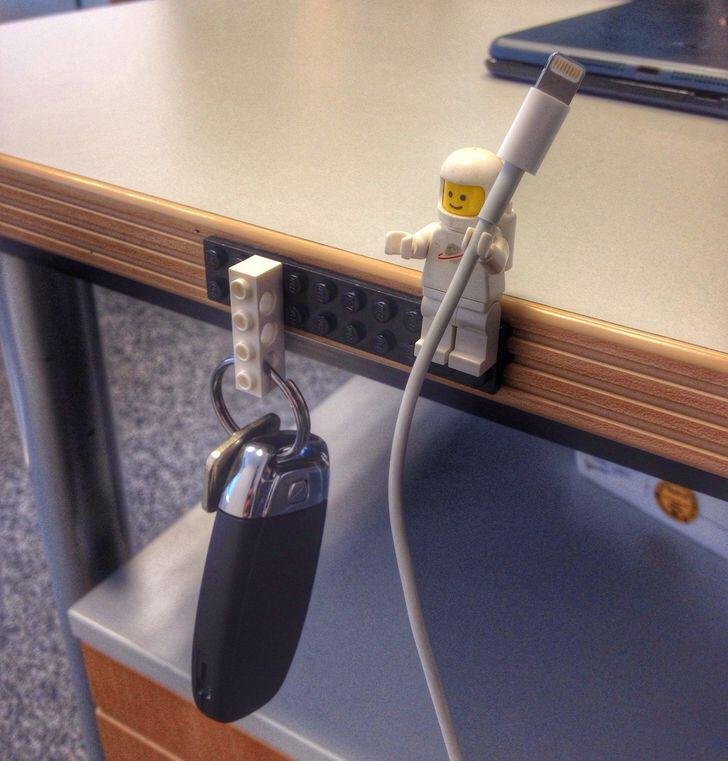 Neensdogg -Via
When you don't own a bathtub but needed one to relax.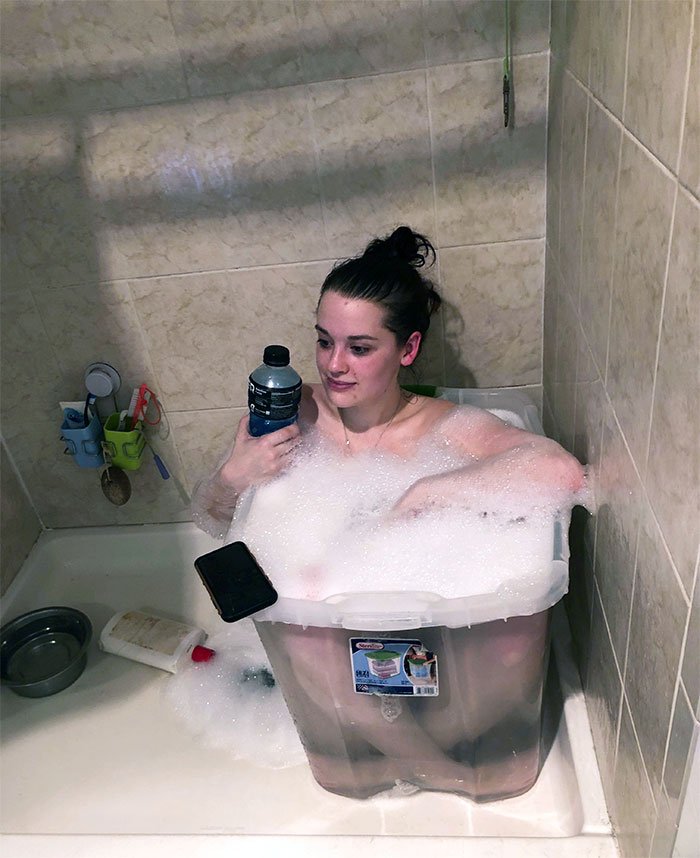 Anna_Banananana -Via
Duct Tape Amid Camping Can Help Get Rid Of Bugs In Your Tent
Crusadera -Via
This Is For Better Coverage Of Course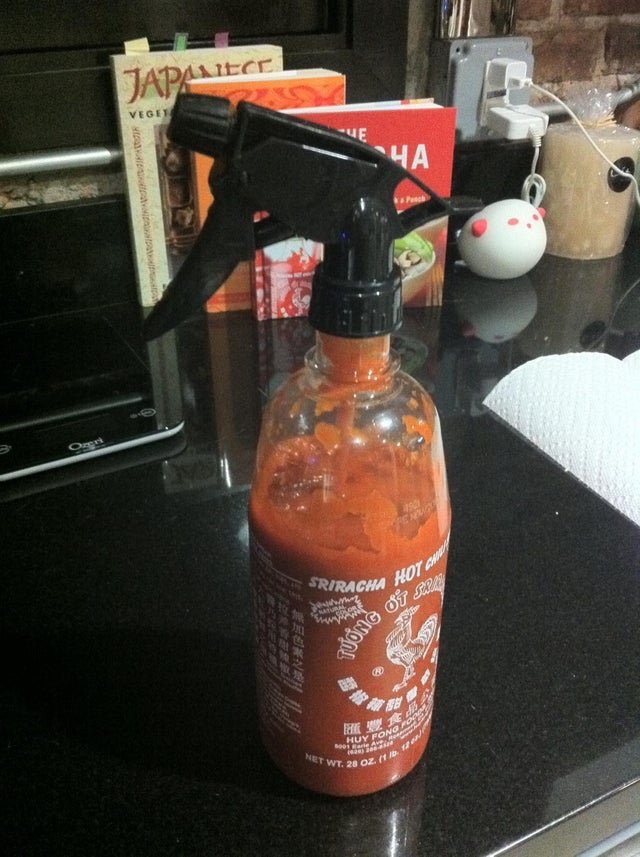 boriswong -Via
Friend's Sister Lost Car Key Amid Jogging. Somebody Ensured She Found It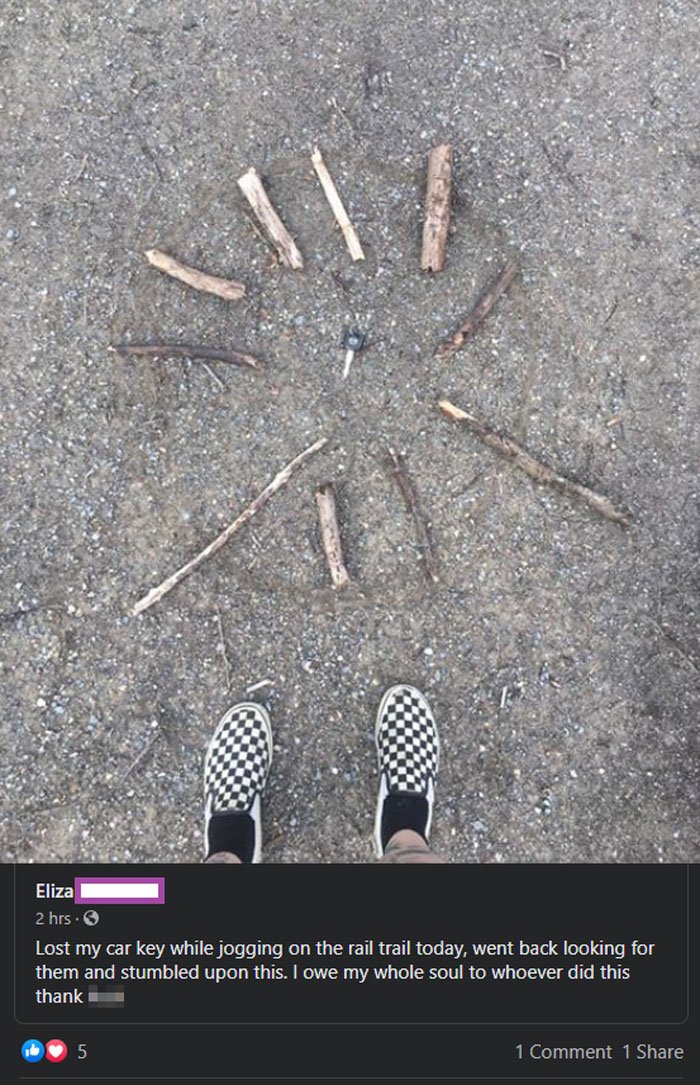 Majestic_Beard -Via
Sew A Button To Your Headband To Avoid Facemasks Pain On Your Ears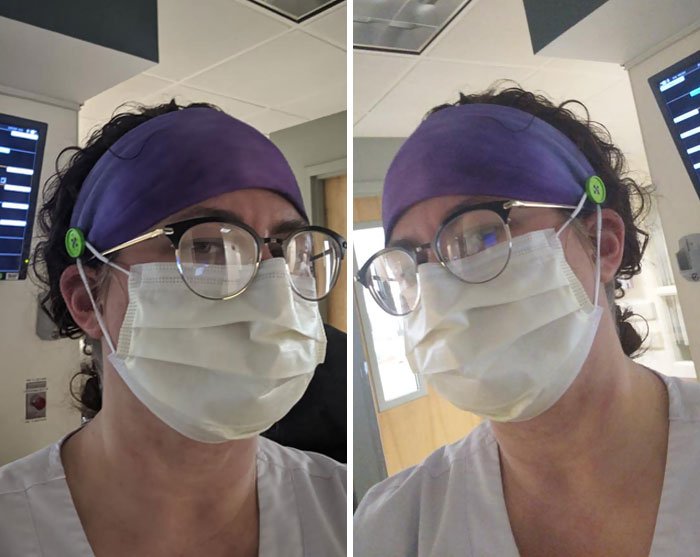 dorothy.grayderoque -Via
Hand Sewing A Quarter Inches Hem And I Dislike Juggling The Ruler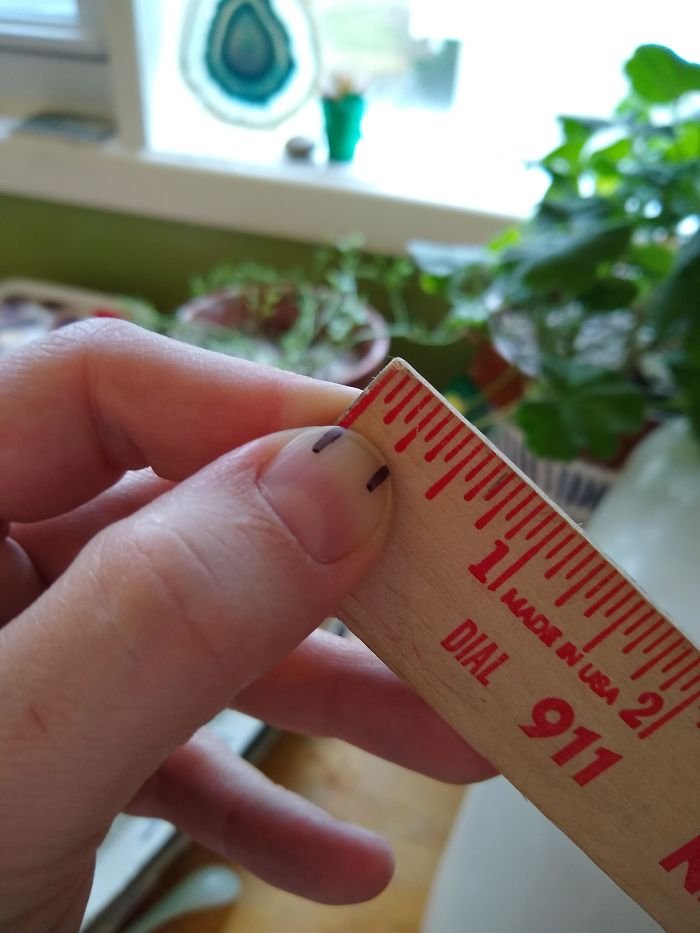 AutumnRaeElizabeth -Via
Dad's T-Shirt Got Splattered With Bleach, So He Decided To Fix It With More. Now It's Adorable!
o0geck0o -Via
Natural Light In The Basement That Has No Windows Was The Required
ZZbrew -Via
Kept On Repeating That I Want To Cancel My Comcast Xfinity, They Kept Arguing, So Finally I Found The Perfect Excuse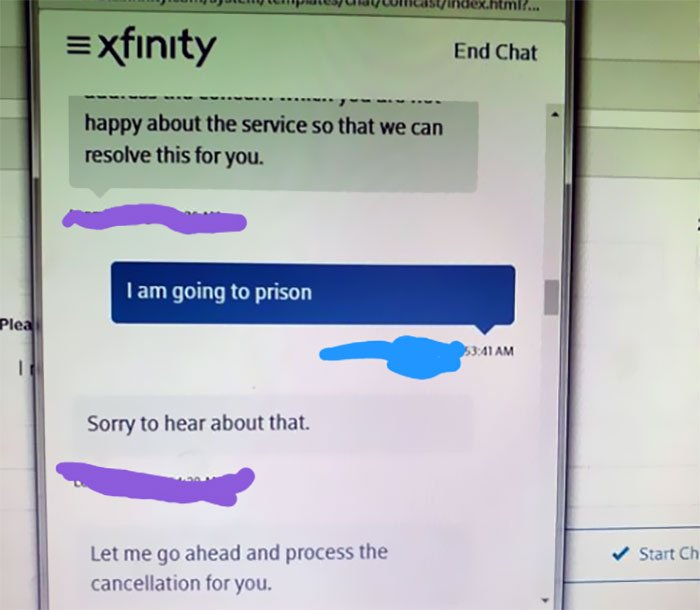 BaseballFan2019 -Via
Dog Rolo Is A Messy Drinker, So GF Turned His Water Bowl Into A Moss Garden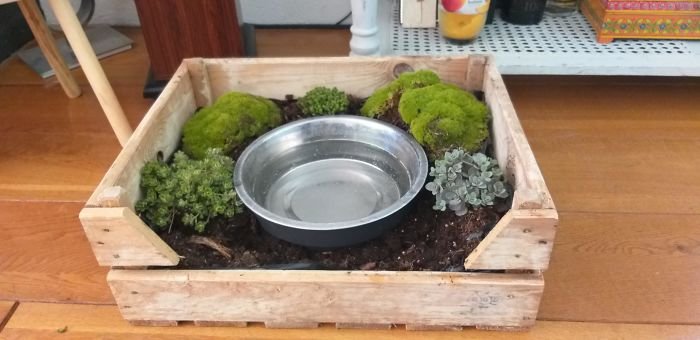 TheSquireOfTheShire -Via
Shopper At Target Reversed His Hooded Sweatshirt To Make A Dog Pocket
unknown -Via
Bra Is Used To Protect A Horse's Infected Eye While Also Seeing Through One
Bastard_Wing -Via
When Running Late For Work And Can't Find Your Dog Leash, Here's The Idea Solution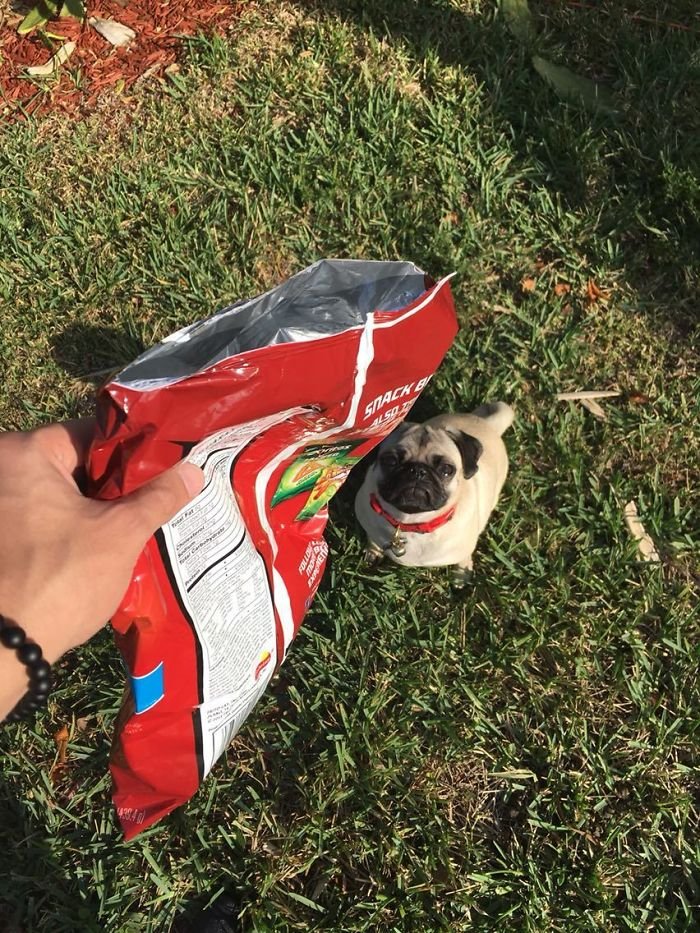 i_browse_at_work -Via
Grandad Used Actual Hardware To Label The Drawers
Zandor8000 -Via
He's So Tiny That He Can Sneak Through The Fence. Hence, He Must Put On The Escape-Proof Wiener Bun Of Shame At Potty Time
veedublin -Via
Changed One Earphone Rubber To Black To Easily Identify Which Is Which
mankaden -Via
To Ease Hand Cramping, Try Out This Book Holder Opener
Nextdy -Via
Use The Styrofoam Packaging To Keep Small Parts From Missing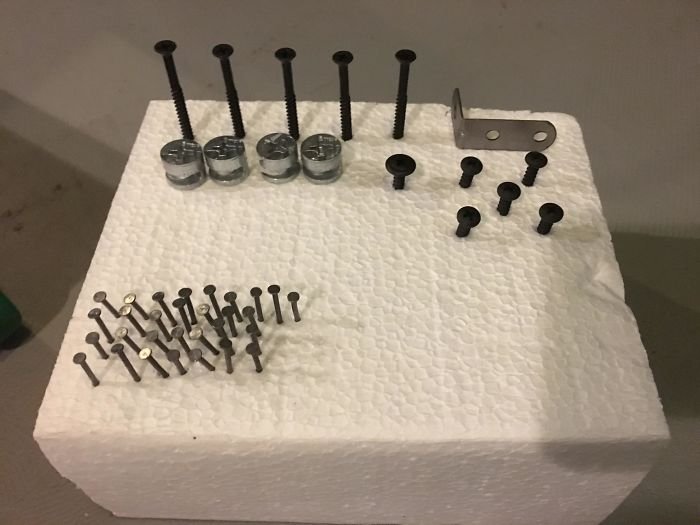 cute-e-lad -Via