Art and its creativity are around us. Anxieties, relationships, and daily struggles are mostly the subject matter but turned out pets are getting into the picture. Owning a pet is awesome and if it's a cat, you then are aware of the ordeal of having it. Staying in the same space as a cat can be downright hilarious, especially as a love-hate relationship remains inevitable.
Spotting an art in his cat, Artist Cody Stone Stowe has been sharing his comics 'WeFlaps' on the internet and so far, they're well-recognized that he has to quit his job to become a full-time artist. And just as any cat owner would, Artist Cody has over time made his cat, identified as Coral, the main character of his comics.
Cats do some really weird things and Coral has shown he's no exception. Covering litter box accidents, scratch owner to endless love, these compiled comics accurately sums up what it's like having a cat. If you're a proud owner of a kitten, these comics should then be the highlight of your new week.
More info: Instagram | Facebook
#1
#2
#3
#4
#5
#6
#7
#8
#9
#10
#11
#12
#13
#14
#15
#16
#17
#18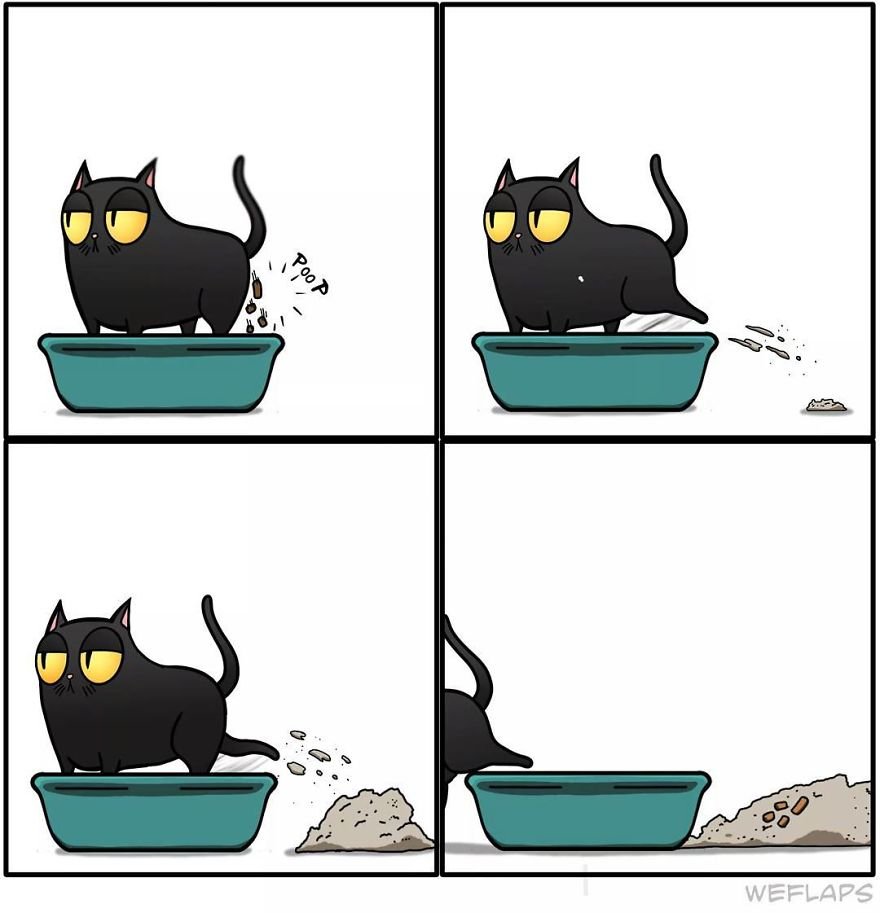 #19
#20
#21
#22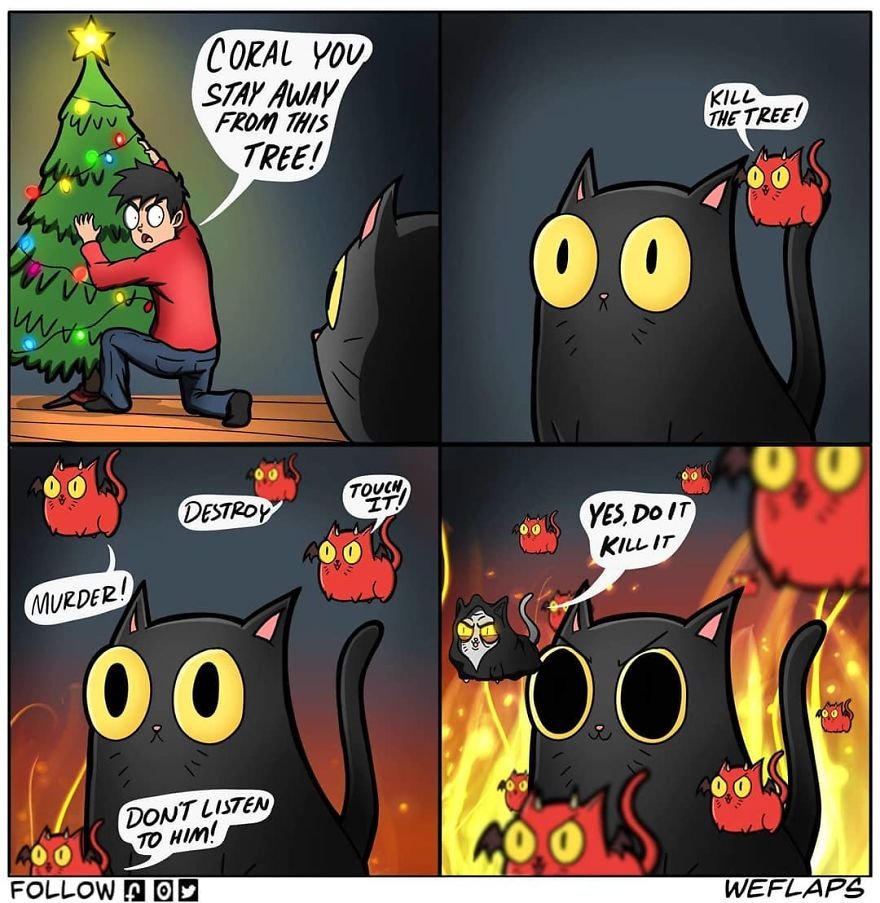 #23
#24
#25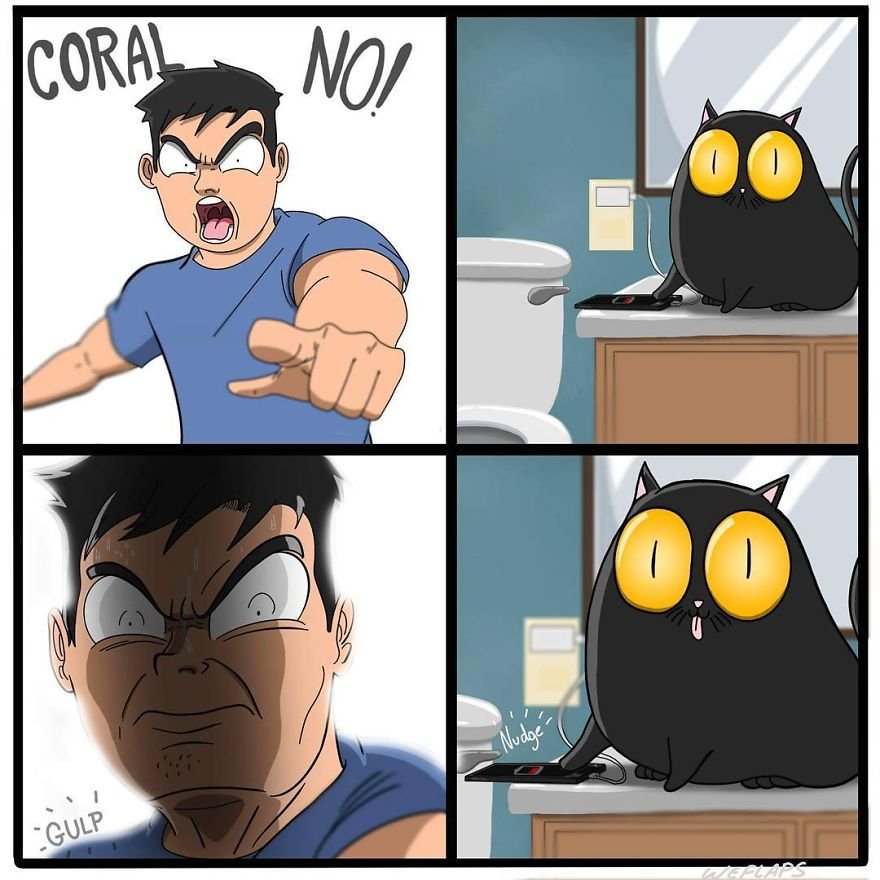 #26
#27
#28
#29