A lot of artists would want payment if you want to own a piece of their incredible work. Turns out, art director and illustrator Terence Eduarte isn't like every other artist as he has been creating free portraits of people in exchange for their secrets.
Titled: '100 Days Of Secrets', Eduarte's illustrations has his friends and complete strangers spilling out unexpected confessions, including silly secrets. Every one of Eduarte's illustrations is drawn with respect to privacy to his clients. Interestingly, his images are colorful yet unclear but still never revealed the defining features of his subject's face.
'Every individual has an amazing story to tell and I wanted to channel that into this project. I've collected silly secrets and confessions from friends and loved ones from across the globe.' Eduarte from the Philippines had said. Nevertheless, some of the secrets feature a sad-like person who confessed half of her friends are people she never wished to have met to even just how social media rules people's lives. Have a look!
More info: trnz.co
'Told My Unborn Son I Wasn't Prepared To Be Loved By Him. Had Miscarried The Following Day'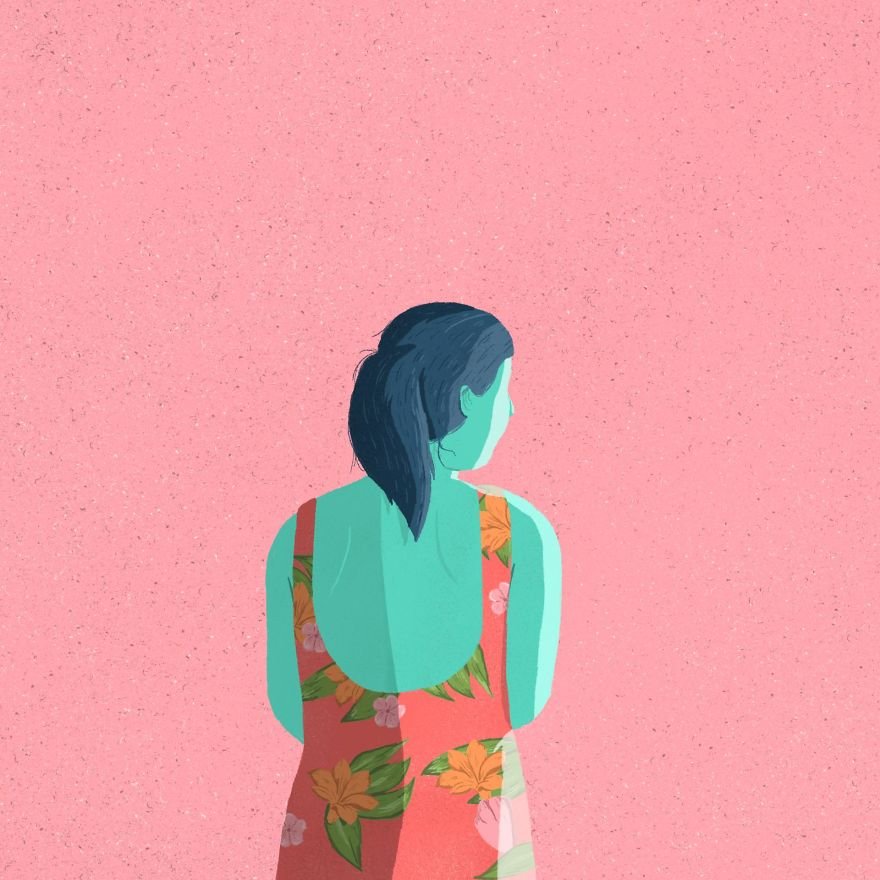 'I Planned Asking My Half-Sister If Our Estranged Dad Ever Harassed Her Amid Living Under The Same Roof. Or I Am The Only Victim?
'I Lost My Smile. Now I Go To Places Hoping Nobody Will Observe This Isn't My Smile'
'Wrote Letters To My GF Daily Until Her Lung Cancer Took Her Away Forever'
'Created An Imaginary Friend As A Mechanism For My Depression. Now I Don't Want Her Anymore But She Keeps Coming Back'
'I Regularly Think About What People Think Of Me. I Think It Isn't Healthy'
'The Horrible Rumors Circulated About Me Were So Untrue. I Don't Bother Correcting It And Now I Allow People Think I Am Not A Virgin Anymore. But The Truth Is, I Haven't Had My First Kiss'
'Half Of My Friends Are People I Wished I Never Met'
'I Put In My Best To Make People Happy Because I Know How It's Feel To Be Worthless. I Don't Want Close To Me Feeling Same'
'I Was 28-Year-Old Recently. Nobody Called Nor Texted, Even My Family. I Got Up The Next Day, Sat Outside And Cried Outside. My Dog Came Over And Started Crying As Well. It Was The Most Beautiful Thing Ever'
'I'm Acting In A Play Where a Guy Is Acting Like He's Secretly In Love With Me. In Real Life, After The Play Ends, I Am Secretly In Love With Him'
'I Check On My Friends If They Are Doing Well, But People Hardly Do That In Return'
'It's Two And A Half Years But Still I Can Tell My Loved Ones I Am HIV Positive. So Instead, I Volunteered To Help Change The Stigma Around The Illness'
'It's Painful To Feel Unimportant. I'm Not Supposed To Expect Much From People But It Hurts To See When People Come Around When They Only Need Something'
'Abused At Age 6 Or 7. But Clearly Remember The Abuser. He Drew Naked Figures, Showed Them To Me To Touch. Made Me Touch Things I Don't Want To Recall. I Never Knew It Was Wrong And I'm Thankful It Didn't Go Any Further. But It Left A Big Effect On Me – Obsessive Compulsive Disorder'
'I Like To Think The Best Of Humans. But Clearly Most Humans Are Terrible'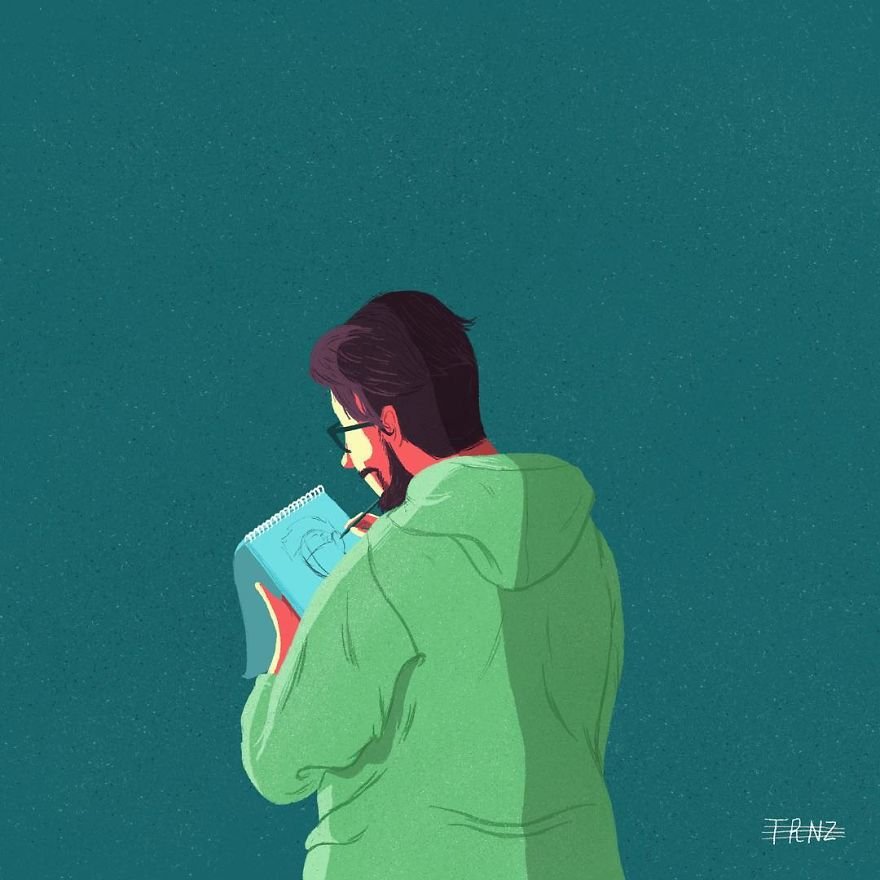 'Got Neglected By Friends Thinking I'm Gay. Tried Telling Them I'm Not But I'm Beginning To Realize They Might Be Right. I'm Lost Between Friendship And Myself'
'I Got Back Home From The University One Day And My Mom Told Me To Cover My Legs In Front OF My Friends. She Didn't Want Them To Know I Had Gained Weight And Protecting Me From Gossip. But I've Been Bulimic Ever Since'
'Burned Down A Suicide Note I Wrote 30 Days Ago. It's Finally Good Days'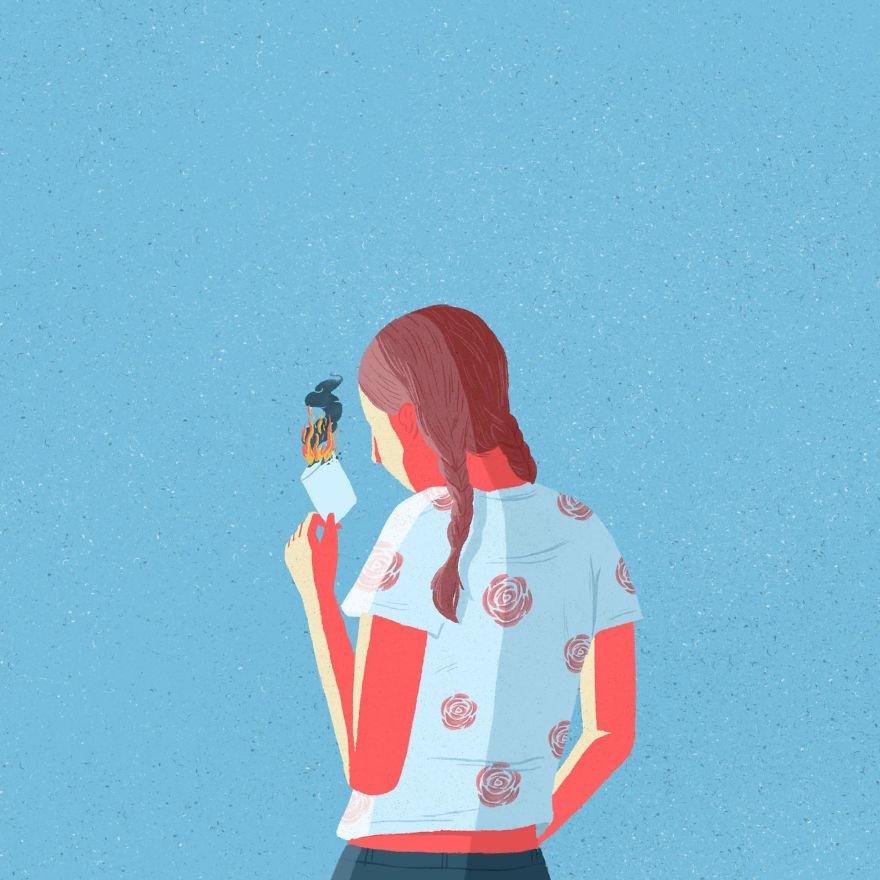 'I Feel Alone Even When I'm Around Friends. I Feel Like An Add-On When Together.'
'I Planned On Visiting My Grandma In The Hospital. It Was A Long Walk And Indeed Got Lazy. The Following Day, She Passed Away
'Got Drugged And Was Raped By Someone I Knew. I Can Get Tell Anyone For The Fear Of Victim Blaming. Most Of The Days, I Can't Help It But Victim Blame Myself'
'I Am Grateful And Excited For What I've Got In My Life. But Still, I Feel There's A Hole In My Heart And No One Would Understand. Some Pains Aren't Going Away And I'm Putting All Effort To Live With It'
'I Just Don't Know What I Actually Want'
'I Tell People My Mom Died From Cancer. Honestly, She Died From Cirrhosis As A Result Of Alcoholism. I Don't Want People To Think She's Horrible. We Were Close Regardless Of How The Alcohol Made Her Sometimes.'