Artist Catana Chetwynd has over the years been talking about the moments from her everyday life with her boyfriend (two-millennial aged people) while also illustrating them via her comics titled 'Catana Comics.'
Chetwynd and her bearded BF named John resides in Saratoga Springs, New York with a dog named Murphy. Murphy recently started appearing in the comics and so far they've been hilariously relatable.
Chetwynd chronological art features the pair simply enjoying each other's company, their mutual adoration for dogs and importantly the artist's obsession with the boyfriend's beard. The comics also perfectly depict that sometimes a hug after a rough day is all that's needed to feel a lot better.
However, Chetwynd's bf recently shared girlfriend's comics online and did make a big hit. The response was quite inspiring that Chetwynd made a website where you can visit every week for new comics. In the meantime, enjoy our compilation!
More info: Instagram | Catana Comics
#1
#2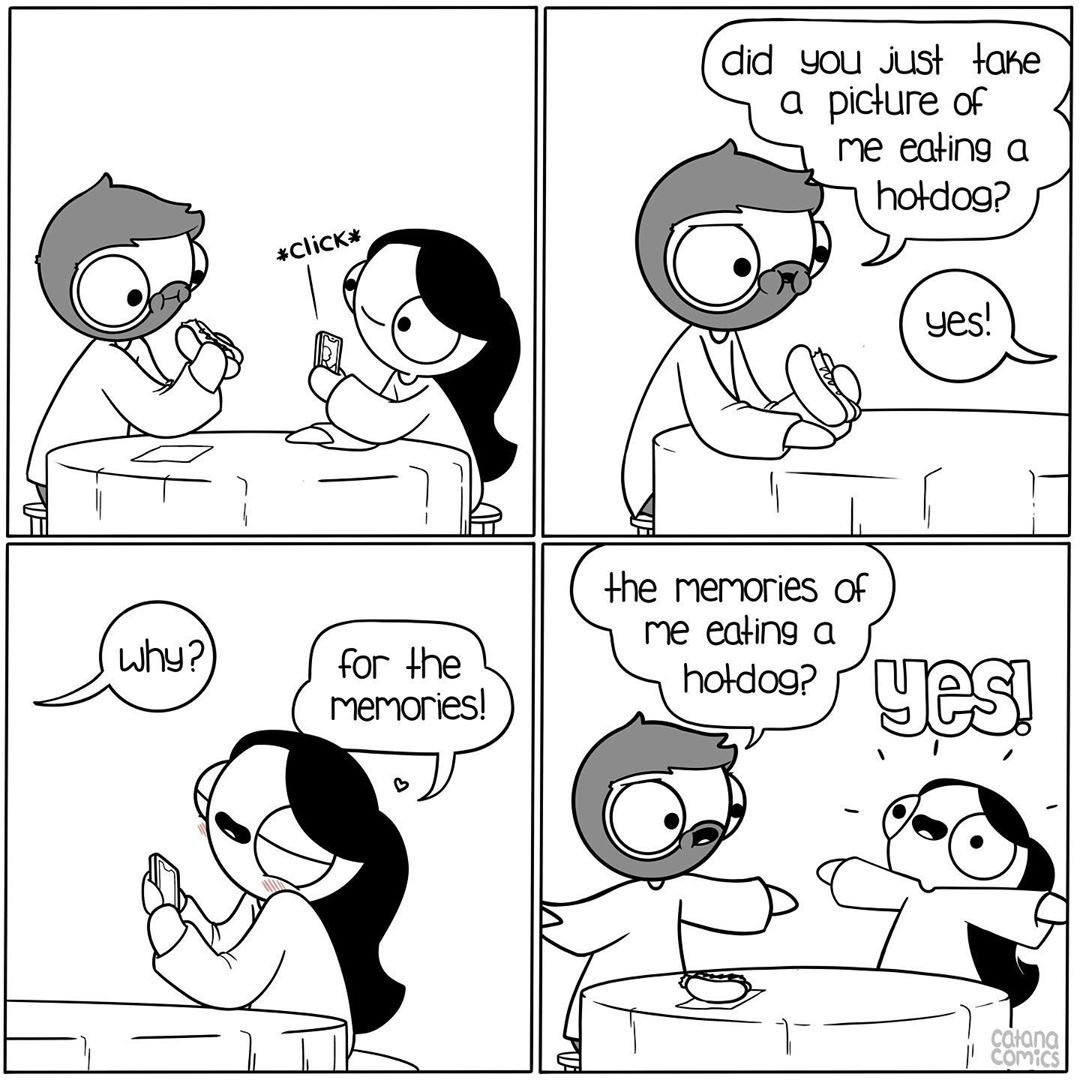 #3
#4
#5
#6
#7
#8
#9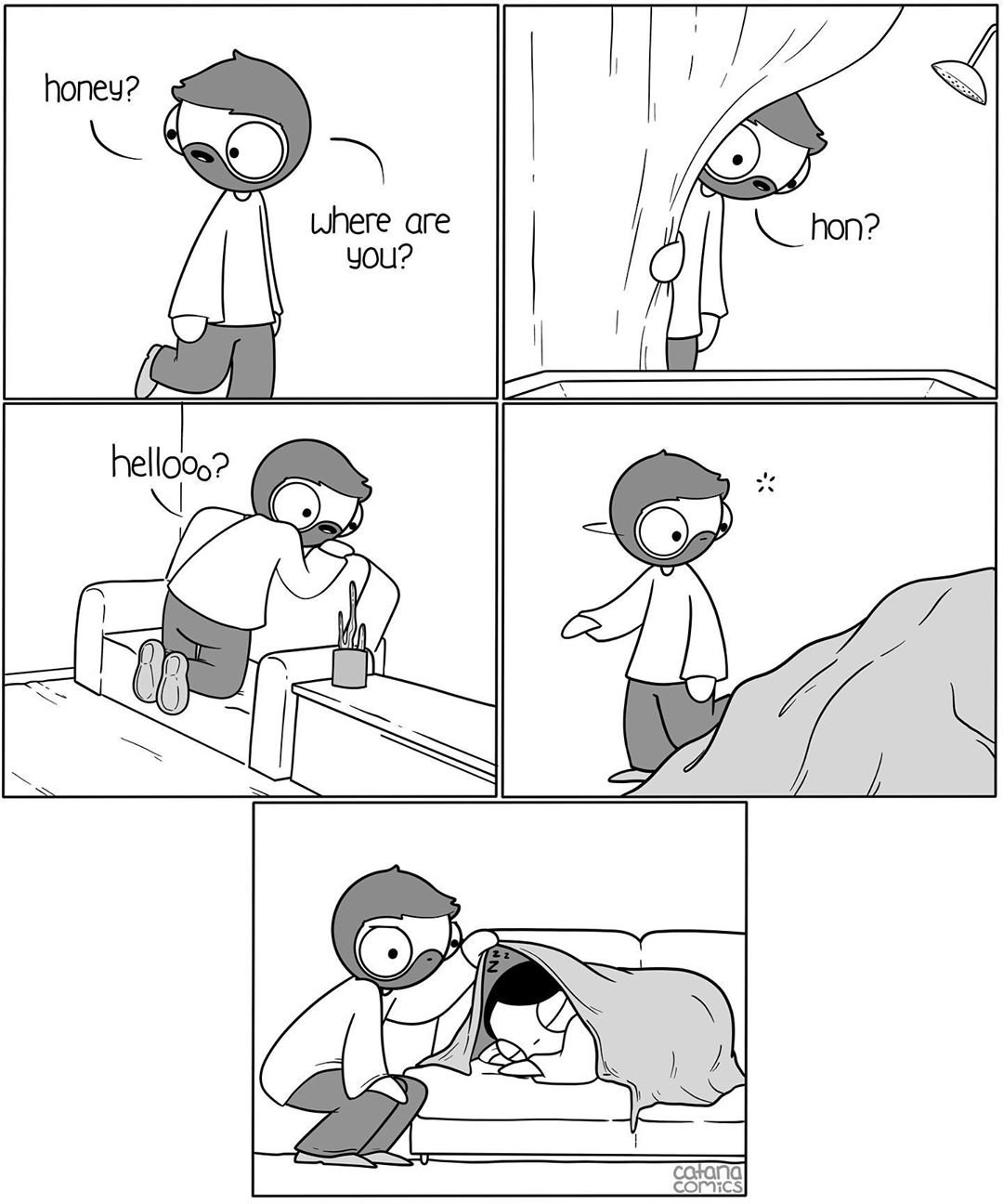 #10
#11
#12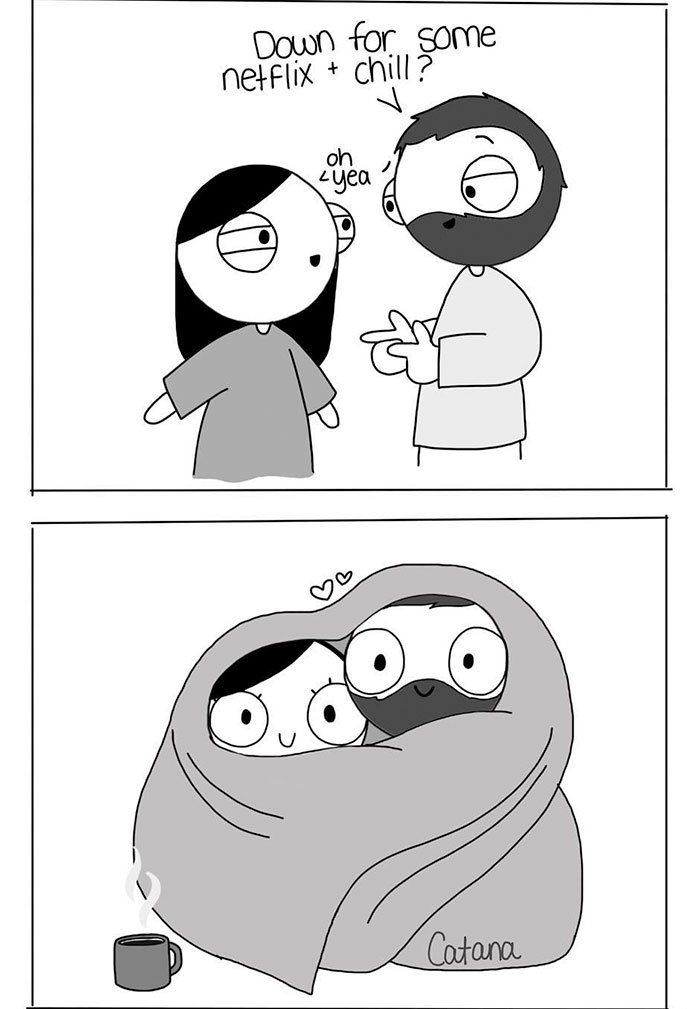 #13
#14
#15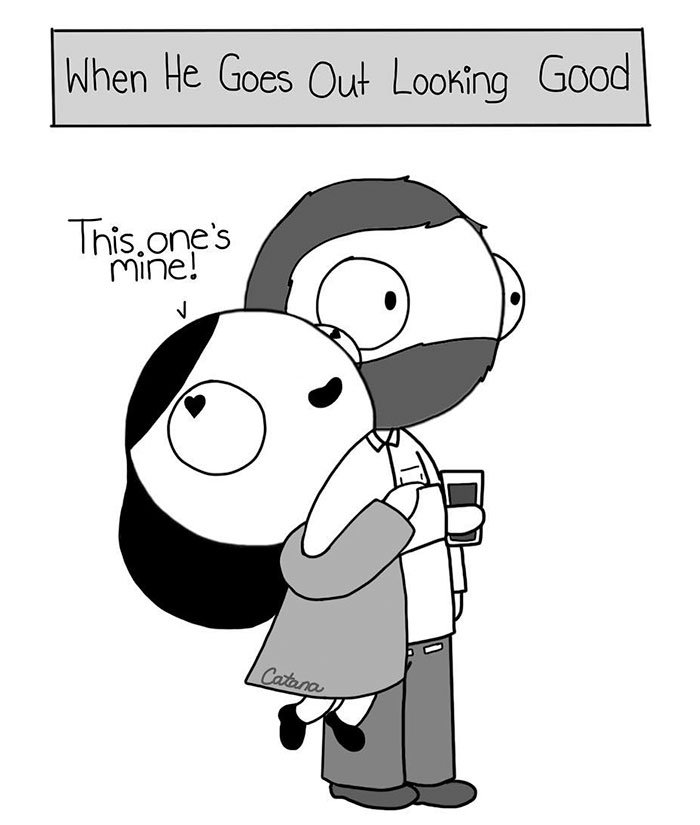 #16
#17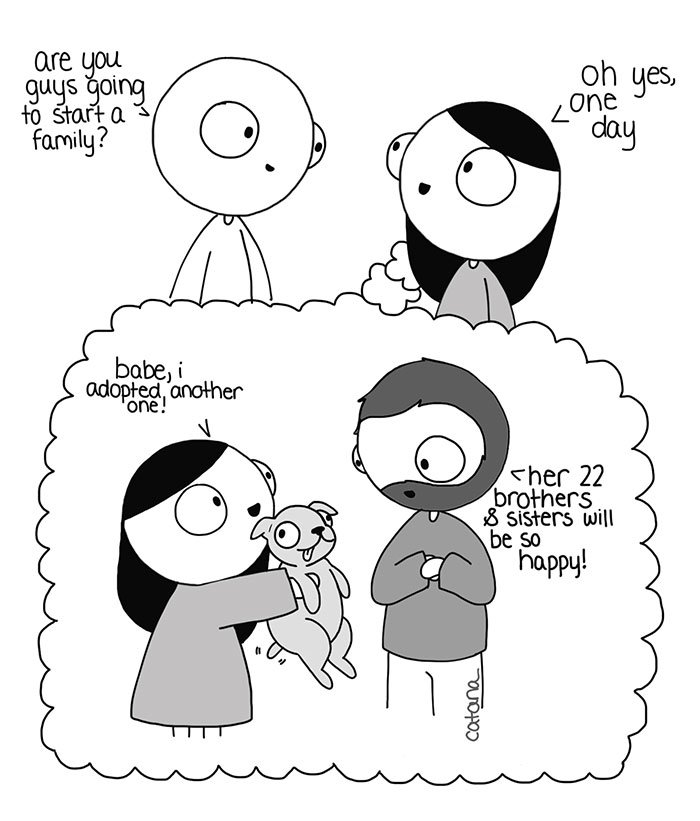 #18
#19
#20
#21
#22
#23
#24
#25
#26
#27
#28
#29
#30