Every man was once a boy and did everything that boys do, including wooing girls. we could all agree it's a circle that would never cease as long as the world remains in existence.
Fathers are very protective beings mainly because young boys remind them of them were they were just as little and carefree. Children grow up pretty fast and there comes, a time when every parent dreads. Fathers especially have been known to have a hard time admitting that their children have grown and needed time and space to make their own way in life.
These overprotective dads couldn't take a back seat when their daughters were starting to date. Some even made it clear they disliked their daughters' boyfriend for one or too many hilarious reasons.
#1 First Time Having Girlfriend's Parents Over For Dinner, Her Dad Wore This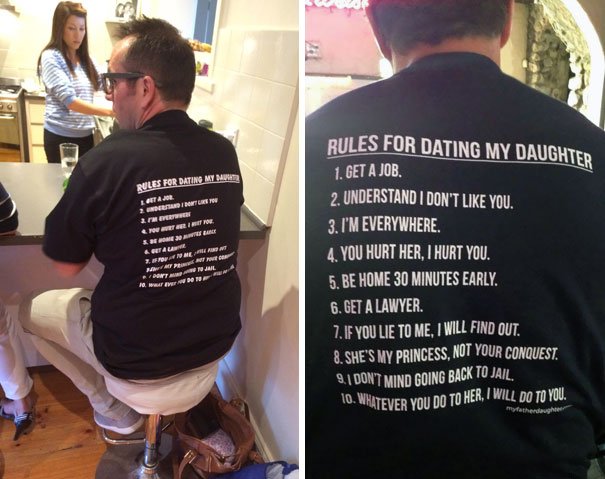 Clay_625
#2 Boy Asked A Girl For Her Photo In A Bra, Dad Replied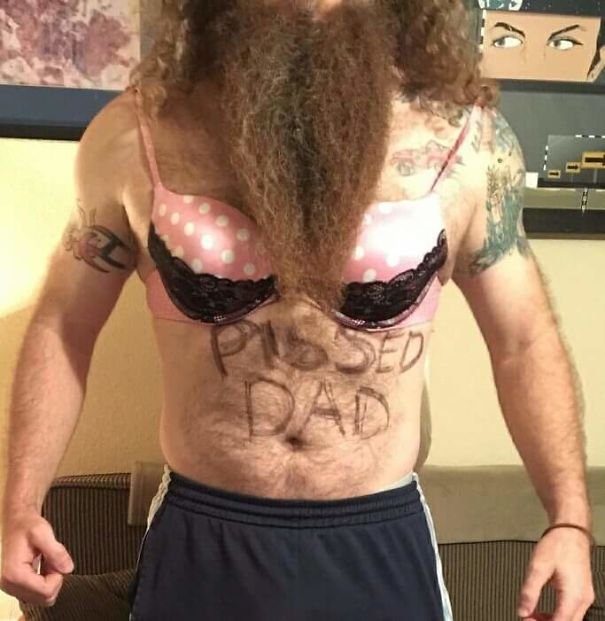 reddit.com
#3 Dad's Efficient Security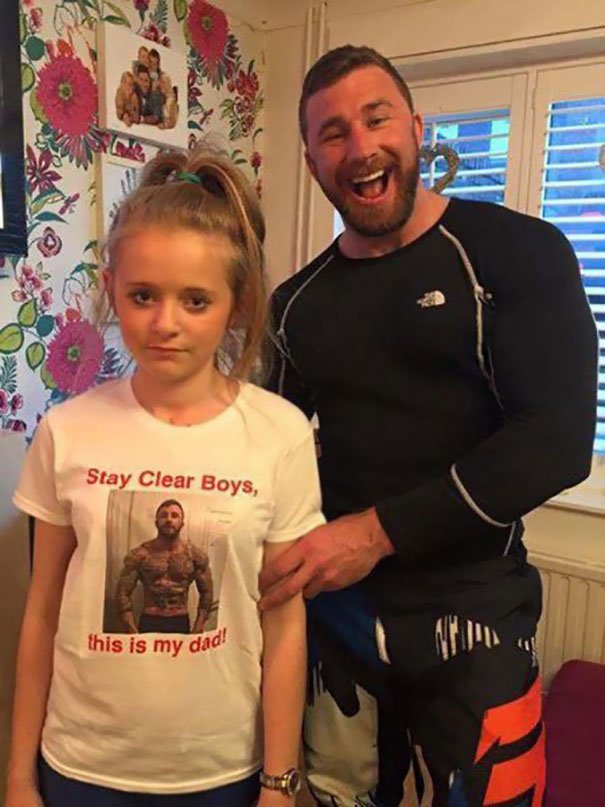 BojanM79
#4 Dad Keeping An Eye
embee90
#5 Dad Decided To Join The Fun In Her Daughter's Pre-Dance Photo Session With Her Boyfriend
Sharee Schock
#6 My Friend And His Girlfriend Took A Funny Picture, Then Her Dad Joined The Fun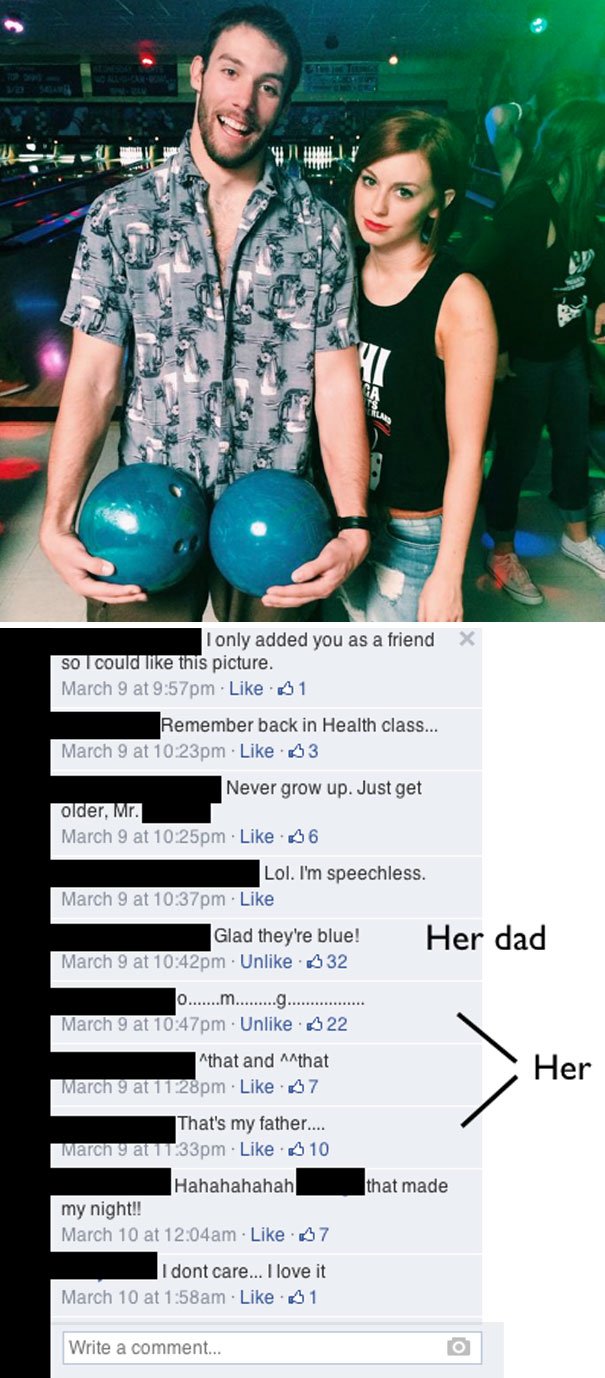 Lockdownn
#7 I Broke Up With My Highschool Boyfriend Then Dad Presented Me This Cake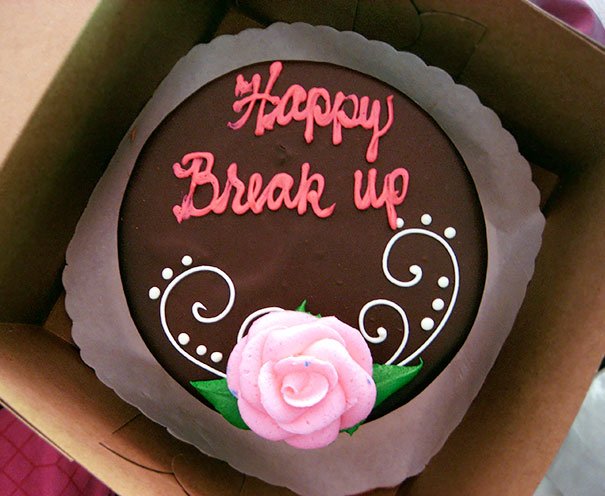 washingtonadams
#8 Dad's Gift To My Younger Sister. He Calls It The "Birth Control Blanket"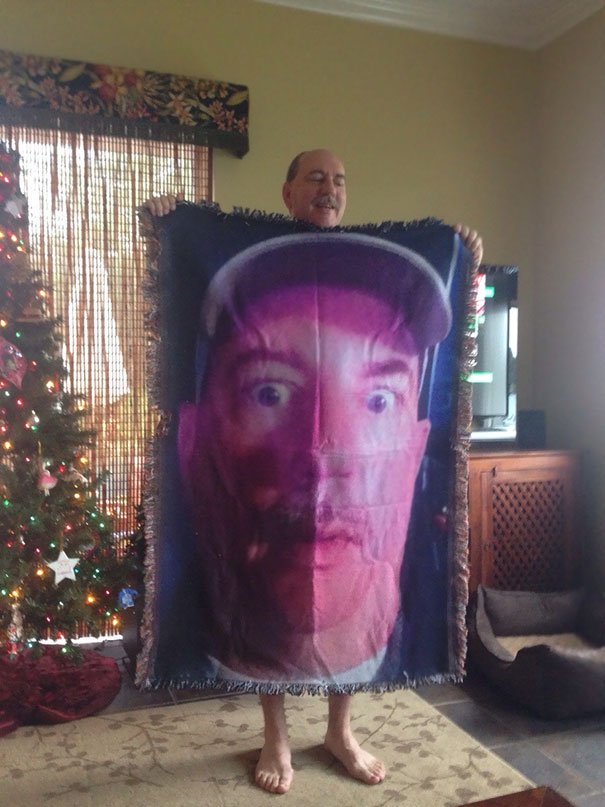 CrimsonLager
#9 I Asked A Friend Out For Prom, Her Dad Made Me Fill Out This Application
cry_fat_kid_cry
#10 Adam Found Out We Were Having A Baby, This Is The First Item He Bought Her
heatherleephotog
#11 I These Two Kids Are On A Date At Chick-Fil-A And The Dad Is Right Next To Them Chaperoning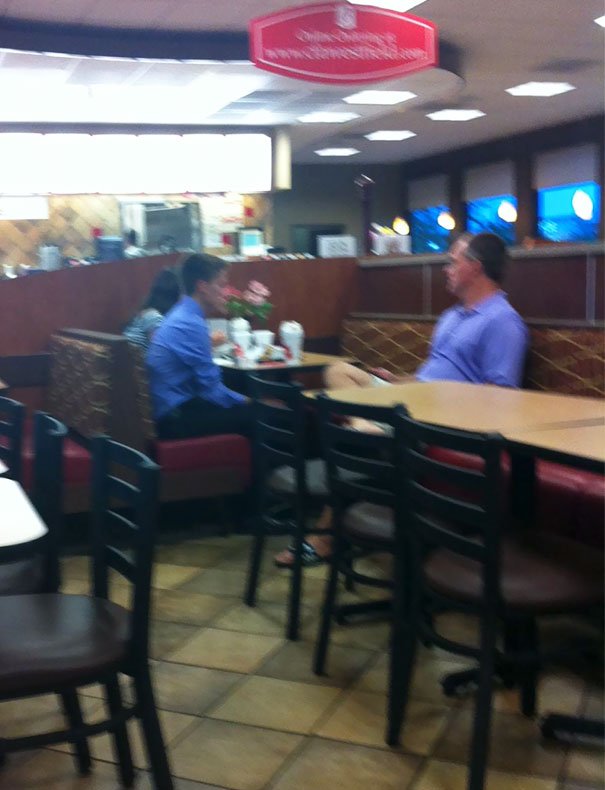 cmhacker
#12 Dad And His Friends Attended Daughter's Prom Just To Make Sure She's Taken Care Of
#13 Wife Pointed This Out Before My Bike Ride Today. I Believe My Father-In-Law Is The Culprit
BillyJackO
#14 Dad Making Sure My New Boyfriend Is Competent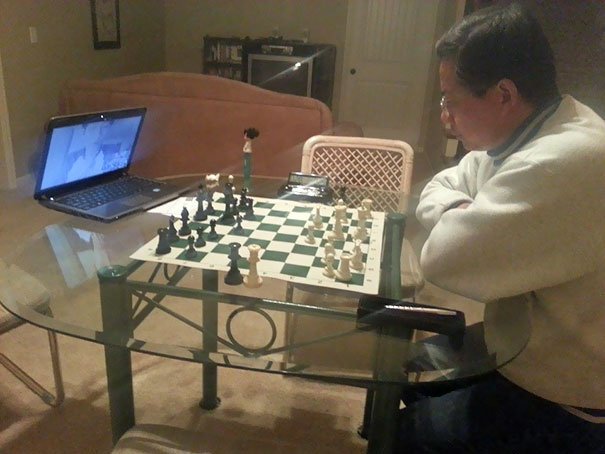 TastefulSideb00b
#15 When you're An Adult But Dad Still Thinks Your Shorts Are Too Short.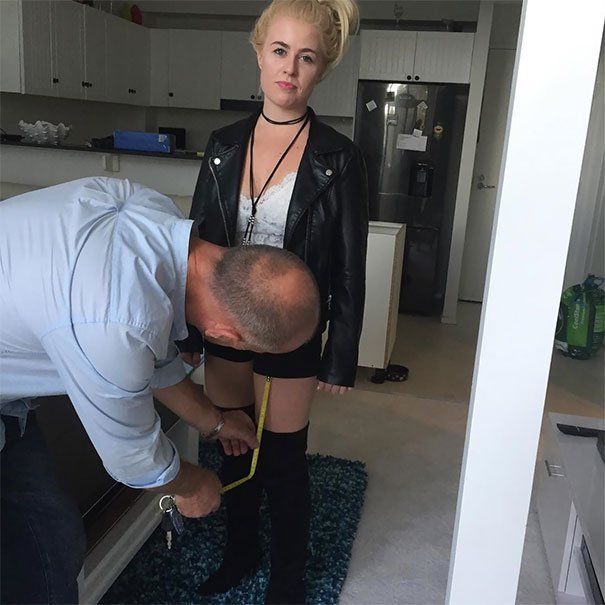 the_candyking
#16 I Didn't Have Many Boyfriends Growing Up, My Dad Was The Reason
probably-maybe
#17 I Decided To Tell My Mom I Have A Boyfriend, It Didn't Go So Well
narehami
#18 My Dad Just Came In The Living Room With This Shirt On
kelseyleighdacus
#19 Hope He Returned Home From Prom Alive
JeriDickey
#20 That About Sums It Up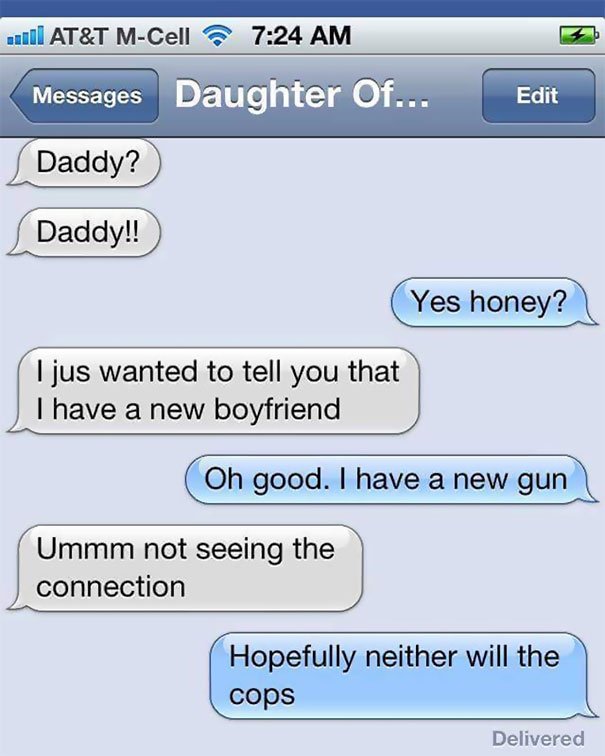 brooklyn_richez
#21 "My Daughter Is Going To Her First Disco"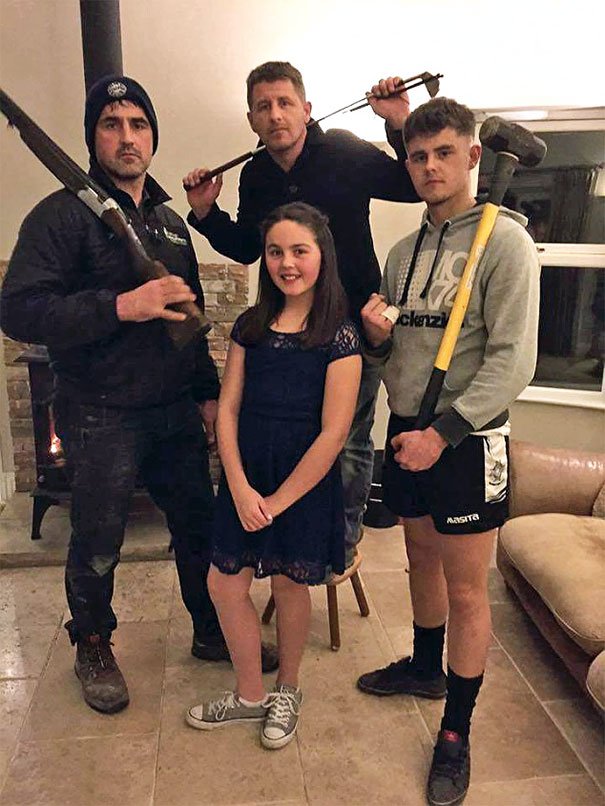 Joey Farrelly
#22 My Friend And Her Boyfriend With Her Dad. You Don't Joke With This Guy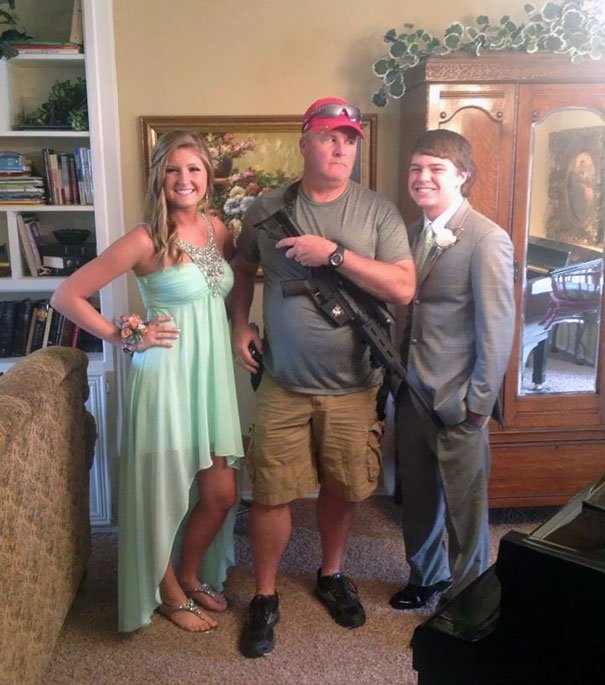 PepperoniNipple
#23 Dad Bought The Outfit
samantha_vidic
#24 Overprotective Dad Prefers To Personally Drop Off His Daughter At Parties, To Send A Clear Message To The Boys
angrychefjoe
#25 Biker Dad In The Kitchen 'Entertaining' His 16-Year-Old Daughter And Her New Boyfriend. That's A String Cheese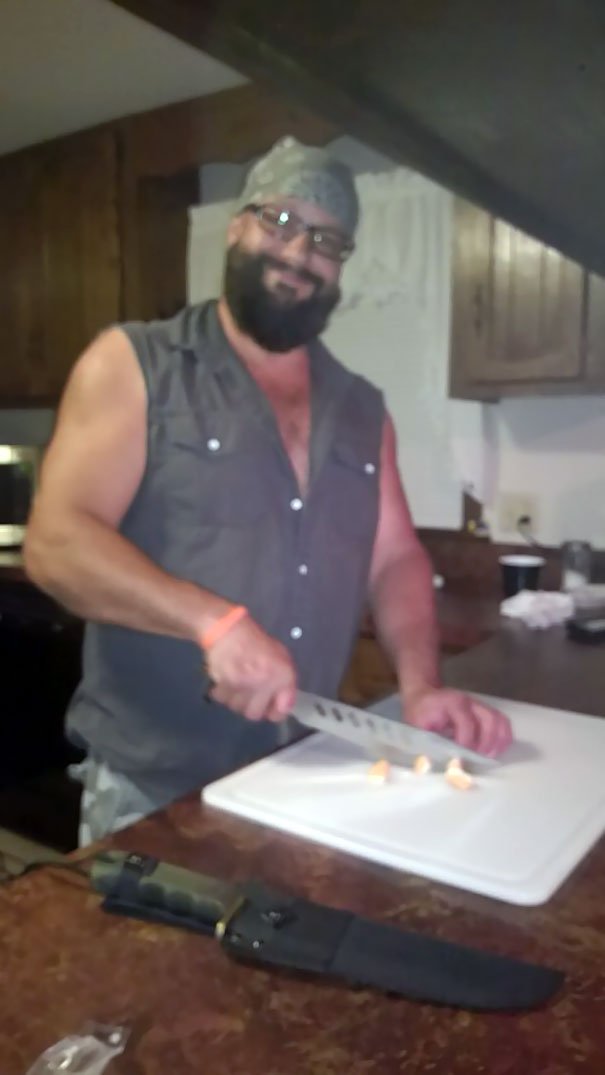 deaflemon
#26 My Girlfriend's Dad Crashed Our Photoshoot
exlurkerjake
#27 What Do You Mean You're Scared Of My Dad? He's Adorable
meg_rose95
#28 My Friend Just Posted This With The Caption "Daddy And I Getting Ready For My First Date!"
EvTheSmev
#29 Brought My Little Girl A Gift For Her 14th Birthday. Don't Know If She Really Liked It.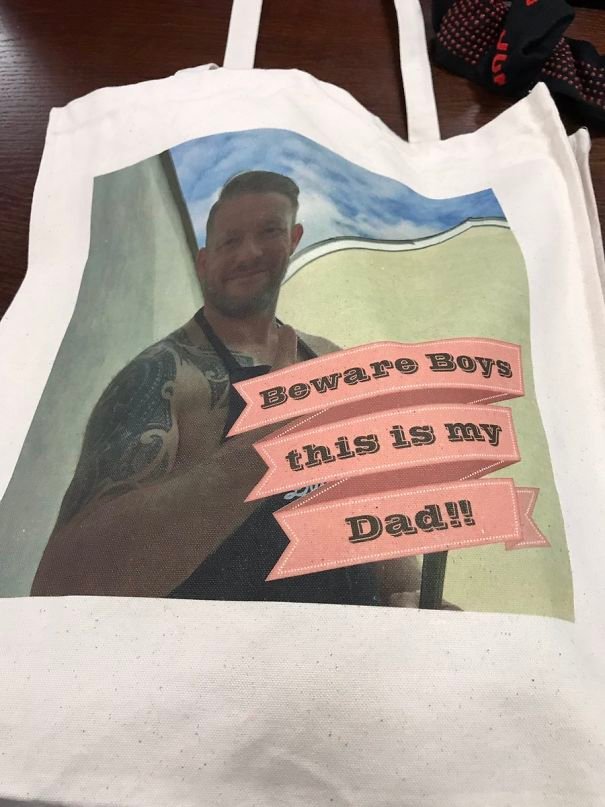 gibbothecoasty
#30 This Dad Offered To Help Fix His Daughter's Prom Date's Suit For Him