Children can be quite smart and resourceful when accomplishing a goal. You would agree that some of the inventions children come up with appear laughable, but then again turns out to be a pure genius in action when its main purpose is explained. No doubt small inventors are money makers and indeed some kids have proven how smart they can be as they've been coming up inventions that can assist even adults.
Have you ever underestimated your children? If yes, it's high time the perception changes instantly as you are about to see the best inventions that kids came up with. You possibly must have thought they're too little to know anything but sorry to burst your bubbles, - kids are fit for a Nobel Prize too. Take a look and brace up for some surprise!
The Best Way To Watch A Movie On Your Smartphone
arvzg -Via
Natalie's Invention Got You 100% Covered For A Loud Sound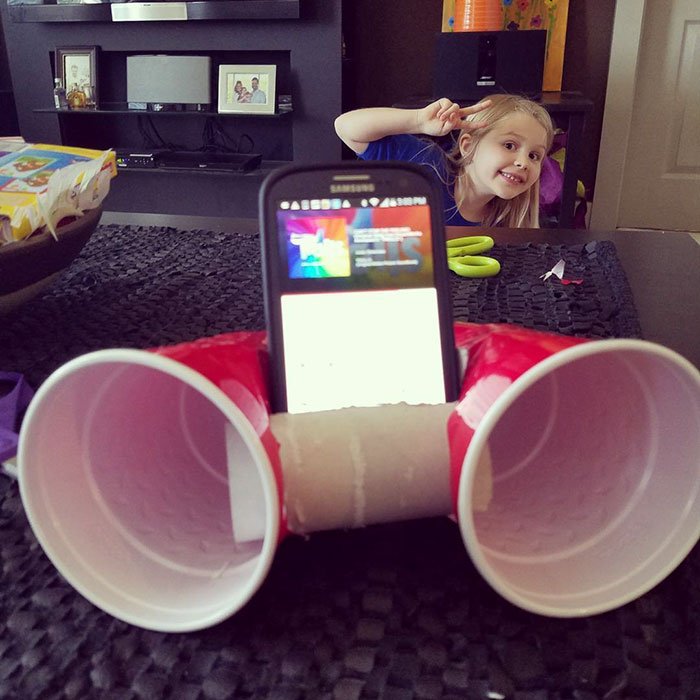 kerri_walters -Via
Poke Glo Safety Buttons For Pokémon Go Players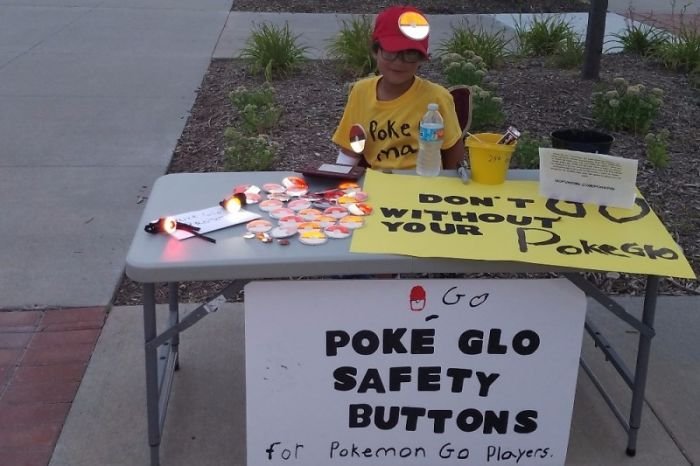 RaymuhndReddington -Via
If You Are Allergic To Smell, You Need This Right Away
voicemonet -Via
3-Year-Old 'Pencil Shouldn't Roll Off The Table' Invention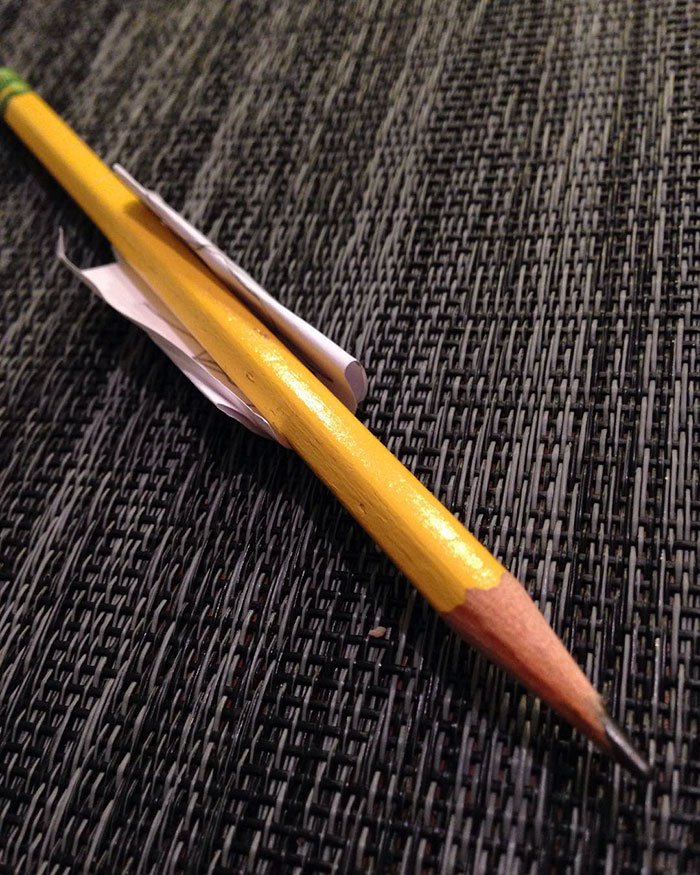 ver247 -Via
'Mom, I'm Actually Not In The Rain'
mandeesuch -Via
5-Year-Old Hands-Free IPad Technology
Finredbull -Via
Son Spotted Tracking Positions During Nascar
jdinmd -Via
Brilliant
thedrummist -Via
9-Year-Old Invented The Pwning Pouch To Drink Water While Playing Videogames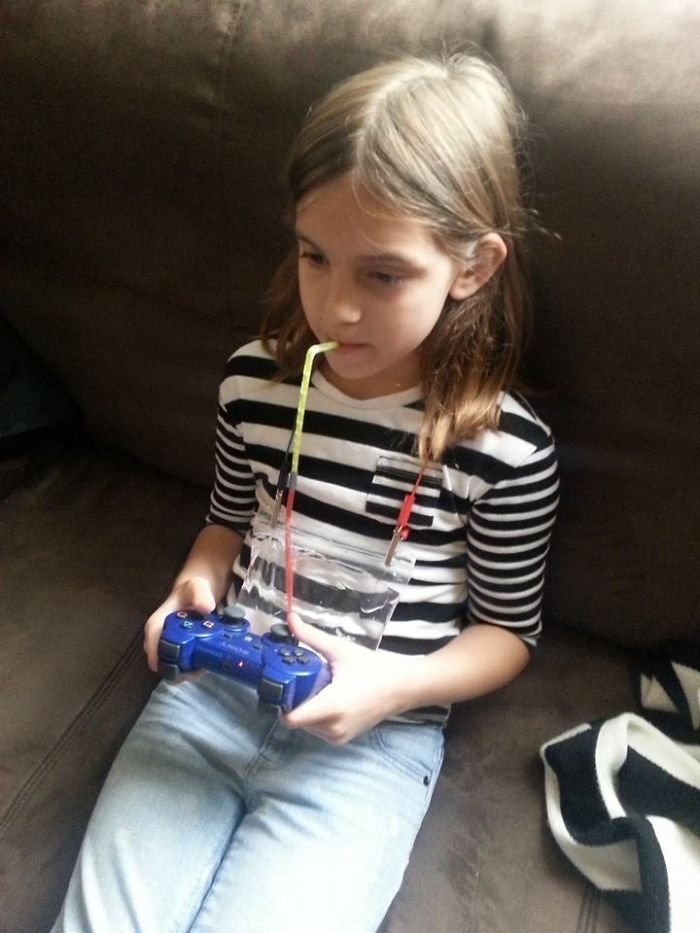 imawesome667 -Via
Hoodie Pillow Invented By Daughter For Her School Mini Maker Fair
chr1sa -Via
What Kind Of Swing Is This, Charlie?
megan_offthegrid -Via
A Birthday Cake On July 4th From My Son
joymettam
The Spoon Clip To Prevent Spoon From Falling Into Cereal/Soup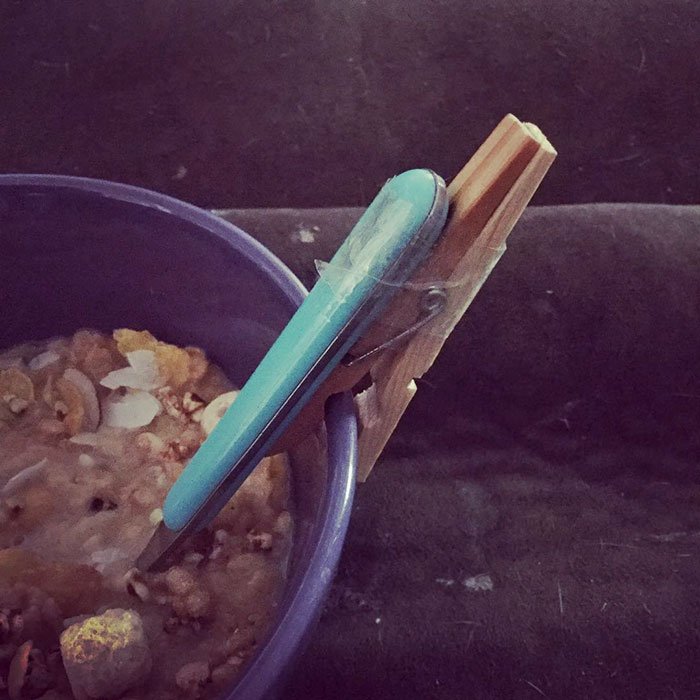 astell_dremurr -Via
This Is Brilliant. Would You Have Imagined This?
BrianCTaylor55 -Via
Multi-Tasking Is Mainly For The Pro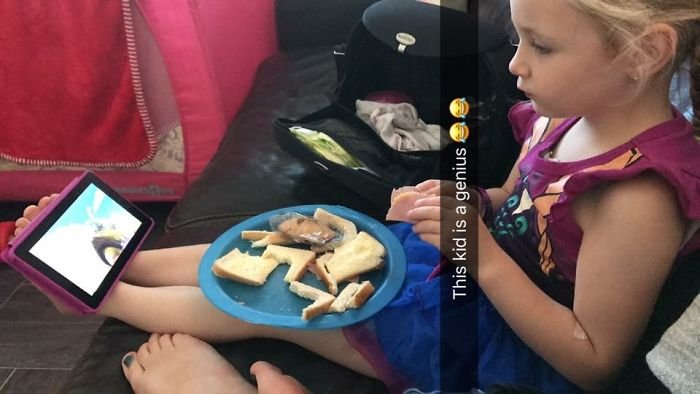 Ryan Nathani's Grab It All Invention
lissanathani -Via
Saxton Designed His Own Film Theatre. A Lincoln Log Frame And His Phone Taped To His Hat Is The Magic
mecinna -Via
The Perfect Way To Watch A Movie On A Bunk Bed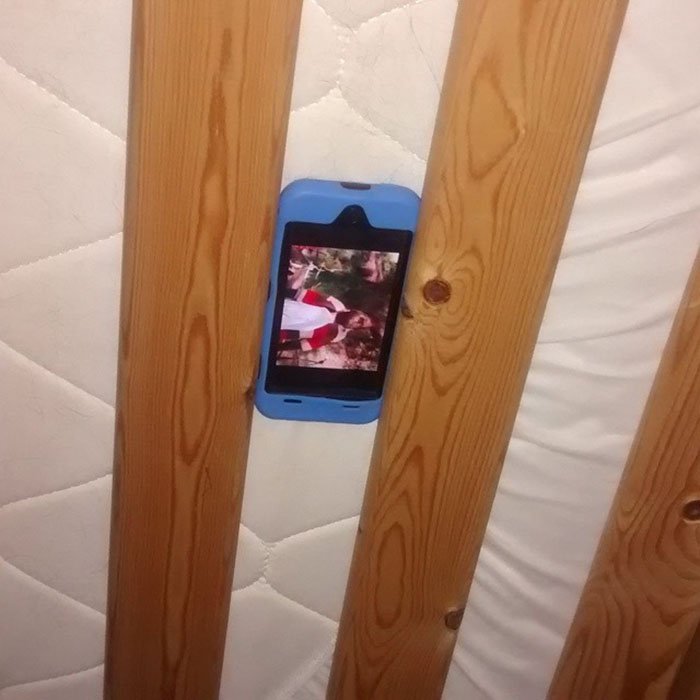 thelilthingz79 -Via
A Balloon Powered Car Designed To Roll At School
shellthings -Via
We Viewed Mary Poppins And Cam Reached A Decision To Fly A Kite And Rigged This By Himself. Here's A Balloon Tied To A Fishing Pole
audsquad -Via
A Hat To Prevent Dust/Rain Made Out Of Pokémon Cards
Nik4711 -Via
A Lego Invented IPad Holder For The Kitchen. Can You Spot The Mom Design?
cant.sit.still -Via
Reading In The Shower Is A Thing. 8-Year-Old Did The Magic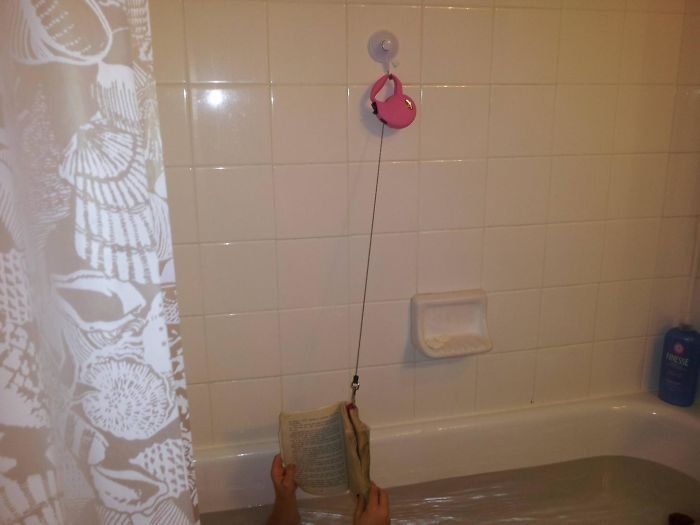 crash-from-space -Via
Leave It Or Take It, This Is 100% Brilliant!
CharlieDarwin2 -Via