As human beings, I believe we have all experienced this the particular thing at one moment or the other in our lives, that moment when it seems like a voice is inside your head, telling you things like an inspiring ideas that don't actually appear to come from your brain.
Normally, am used to thinking much about it, and last year I began to make a series of comics from these 'voices', Which I changed into 3 ghosts with different characters. I discovered that art and humor is the best way to express my thoughts and inner conflicts and the calmest part of it is to see how many people relate to the situations I often come through!
Here are some of the comics about these ghosts, everyday scenarios, and also my cat. Take a look for yourself.
#1
#2
#3
#4
#5
#6
#7
#8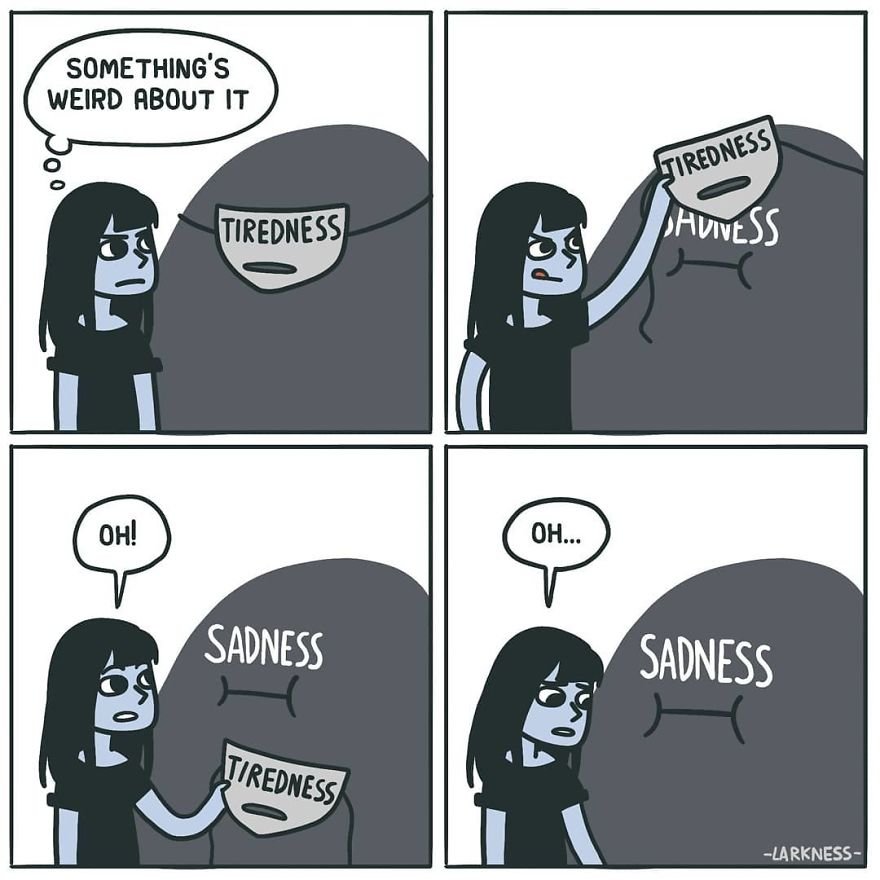 #9
#10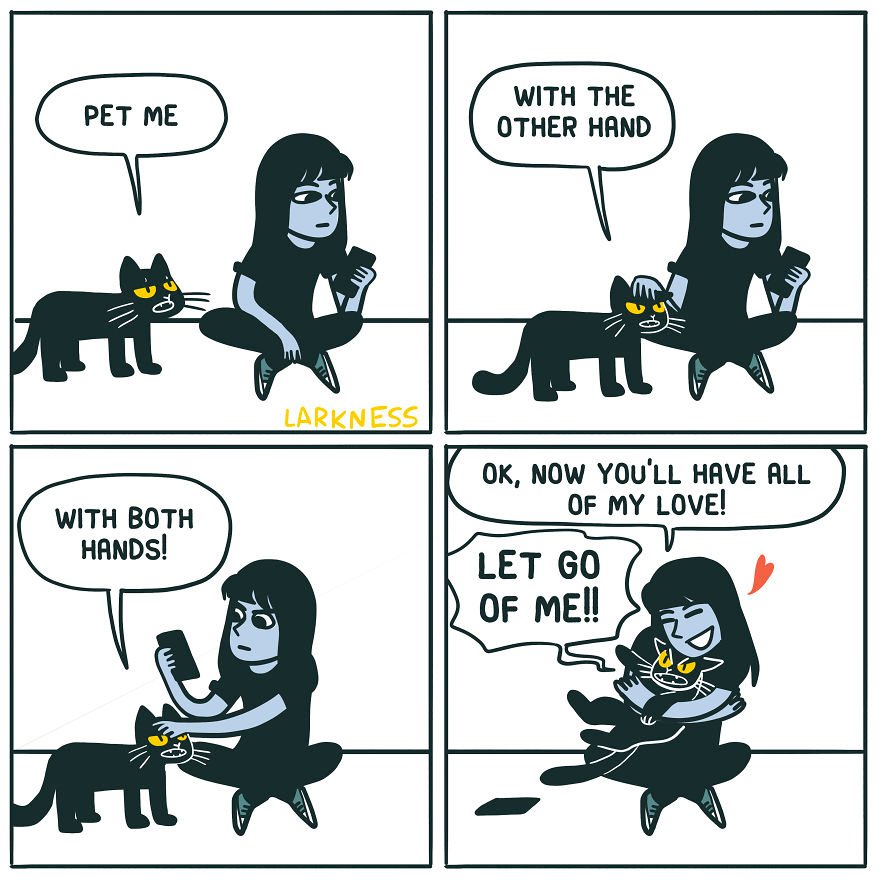 #11
#12
#13
#14
#15
#16
#17
#18
#19
#20
#21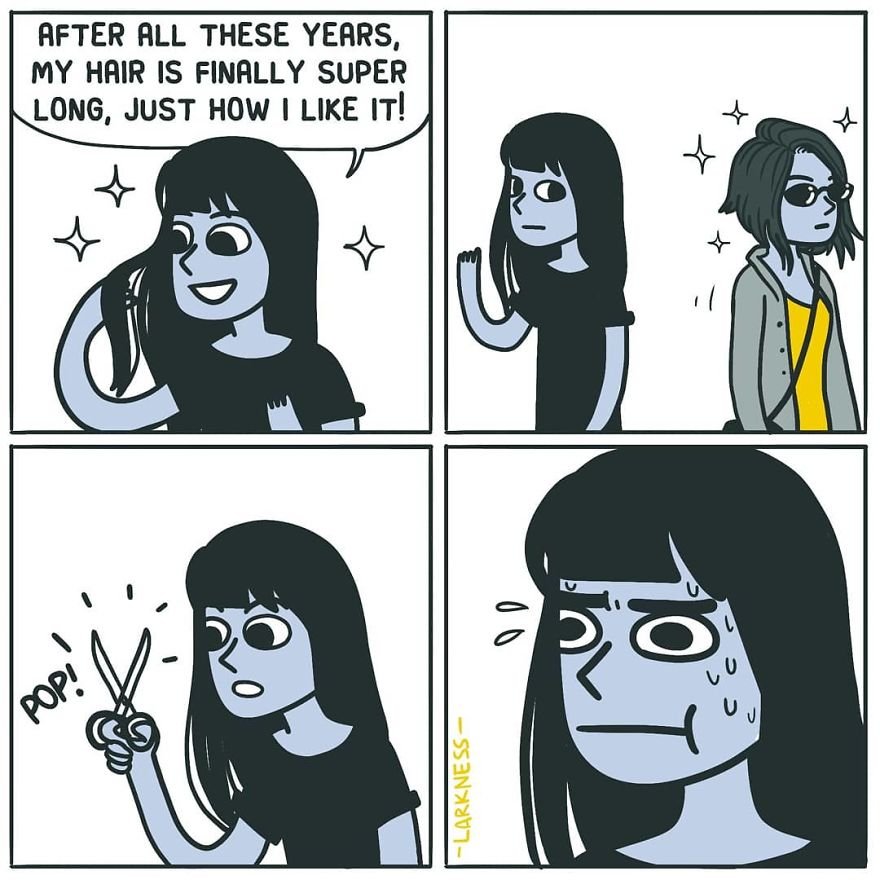 #22
#23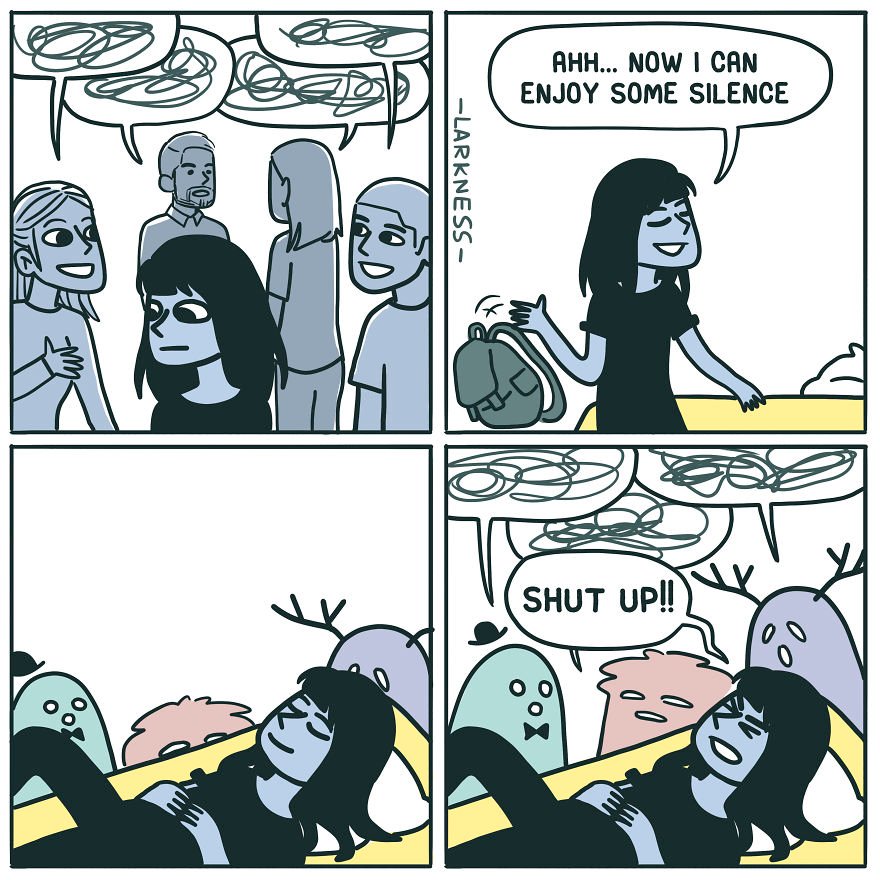 #24
#25
#26
#27
#28
#29
#30