The world can be quite depressing, even at the best of times. And if there's a way to bring up a bit of joy and colors into the world we live, how best will you do that?
Iraqi Artist, Mokhallad Habib is a good example, and his colorful work is irrefutably heart-warming. Using photos from his home country, the artist uses cartoon characters to perfectly sum up his country's scenarios.
Mokhallad, a Pharmacist has remained positive about life and interestingly felt the best way to make people smile is by maxing both arts and reality together.
Featuring photos of disturbing situations, including demolished buildings, flooded streets, and war-torn regions, the artist ensures he makes the worst moment a little exciting. Here are 10 of the recently released for your perusal. Have a look!
More info: Facebook | Deviantart
#1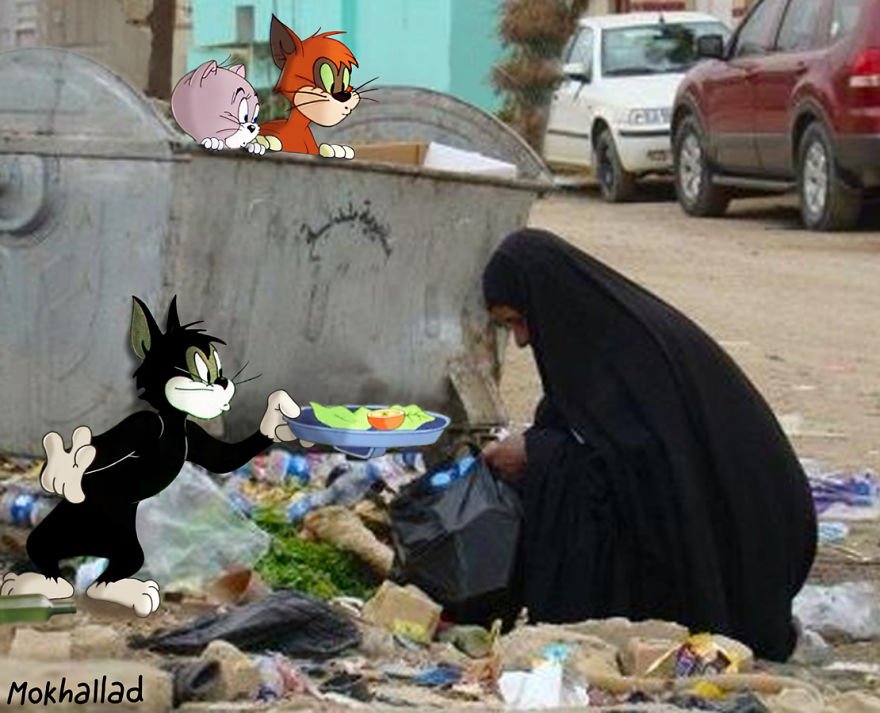 #2
#3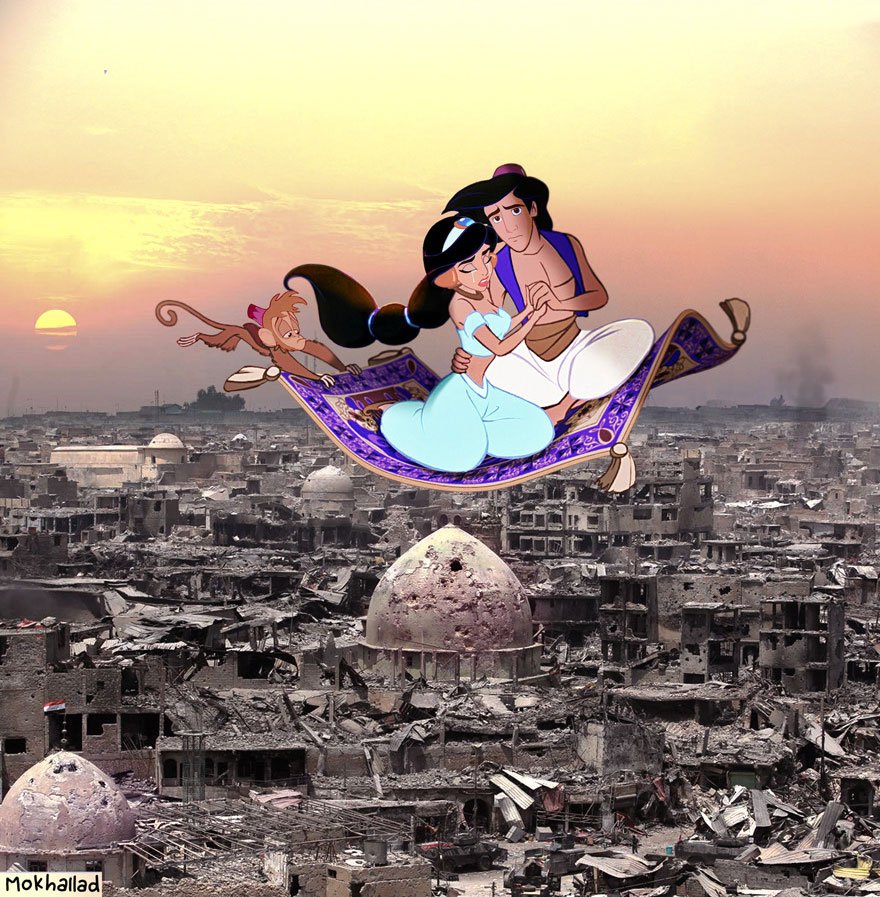 #4
#5
#6
#7
#8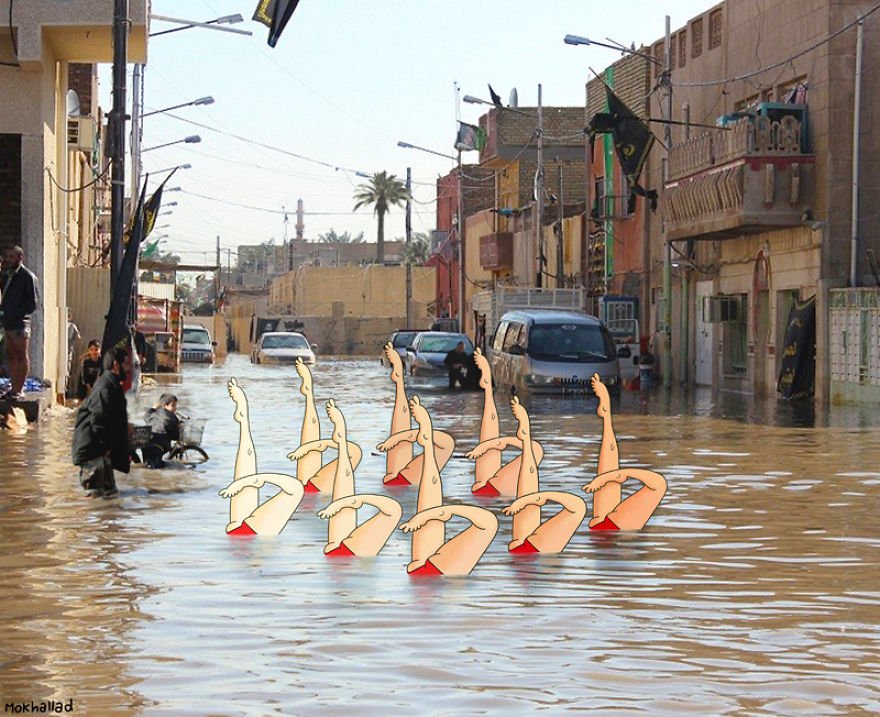 #9
#10