If you're a huge Harry Potter Fan, there's a new location to add on your travel list. A Harry Potter-Themed Rental Villa listing from Loma Home is perhaps the next best thing that can happen to you.
Situated in Central Florida, just 30minutes away from the Wizarding World of Harry Potter, the vacation home has a swimming pool, an oversized chessboard, and eight bedrooms, largely motivated by the iconic scenes in the movie. Interestingly, its carrying capacity hinged on 20 adults and 10 kids, hence there's no need to fight over the rooms.
More info: airbnb.com | loma-homes.com

Loma Homes
Loma Homes
The 4000 square foot vacation rental home is owned by Loma Homes and for one night, the price starts at $305. Visited guests are welcomed by a sorting hat in the hall to assist them to choose their rooms.
Loma Homes
Loma Homes
Ranging from bunk beds in the Gryffindor room to House Slytherin, the impressive mural on the wall and interior designs brings the iconic scenes to reality. A small cupboard under the stairs, a reminder of Harry's first bedroom is equally featured in the villa. Additionally, the house is filled with Horcruxes and Easter eggs for guests to locate.
Loma Homes
Loma Homes
Loma Homes
Loma Homes
The rooms in the villa recreate the feel and mood of the movies. Special effects, including custom beds, beddings, sounds, and lighting will make any visited guest feel the magical moment.
Loma Homes
Loma Homes
Loma Homes
Loma Homes
Entertainment is provided for visitors that are bored and the theater room is readily available for a Harry Potter Marathon. While there's also a Quidditch Pitch room with foosball tables, glowing violet light, comfortable seats and walls designed to appear like the Forbidden Forest are included in the theater room.
Here're More Photos Of The Harry-Potter Themed Villa:
Loma Homes
Loma Homes
Loma Homes
Loma Homes
Loma Homes
Loma Homes
Loma Homes
Loma Homes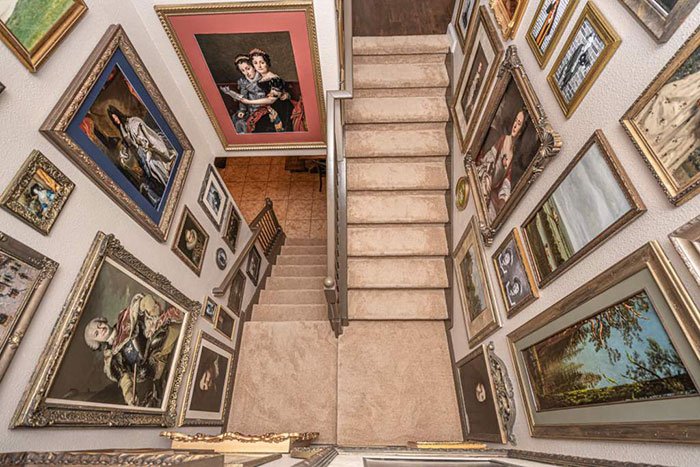 Loma Homes
Loma Homes
Loma Homes
Loma Homes
Loma Homes
Loma Homes
Loma Homes
Loma Homes