Artist Akshara Ashok has evidently proved that we can't always run from the problem. It's also never an easy task to become a gorgeous woman. And for that to take place, every girl has to deal with much of an extreme crap every day.
Ranging from monthly flows, sexual abuse, going out for a date, high beauty standard, owning a pet and many more, all women have a lot to deal with.
To tackle these girls' common problems, India artist Akshara Ashok has created an upbeat and relatable comic that perfectly illustrates the daily struggles of a modern girl. Having over 203k and still counting Instagram followers. The artist's goal is not really to complain but to stress the funny side of the common girl problems in her comics.
From the menstrual jokes to terrible fashion and to other problems like short girls, the artist covers them all. Check out!
More info: Instagram
#1
#2
#3
#4
#5
#6
#7
#8
#9
#10
#11
#12
#13
#14
#15
#16
#17
#18
#19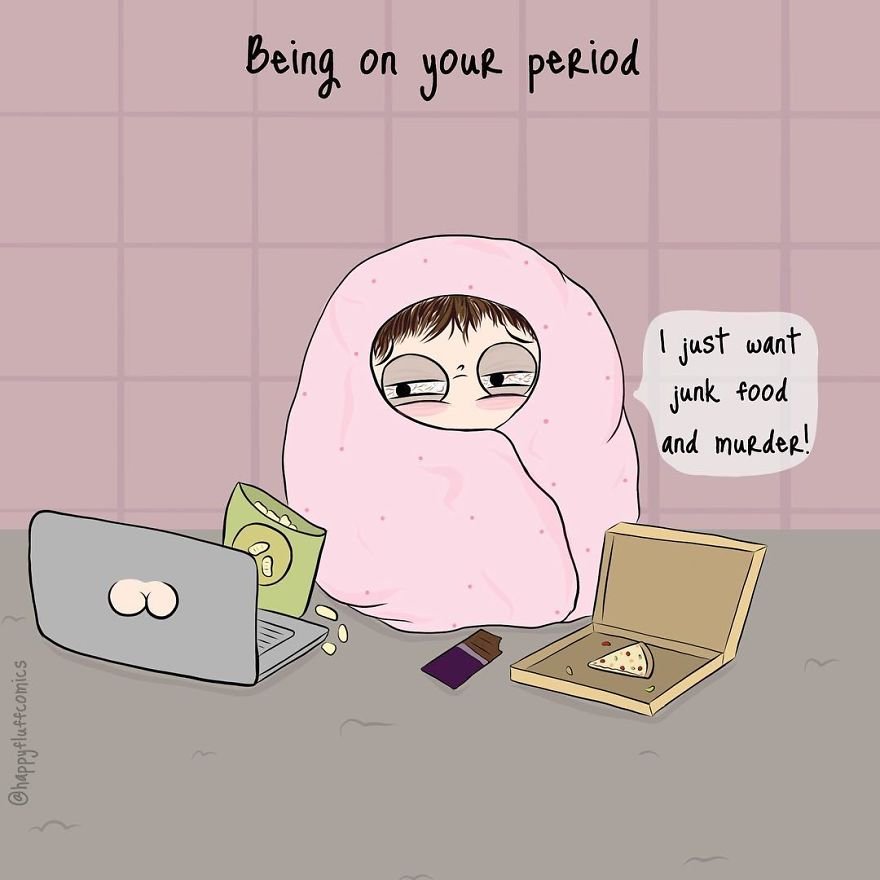 #20
#21
#22
#23
#24
#25
#26
#27
#28
#29
#30