If you take a long look around you, you'll observe there are a lot of people you've to give a standing ovation and one of the most notable are inventors. Designers have overtime been engineering the way humans do things, from how breakfast is eaten to brushing of one's teeth at night. At a point or the other, humans largely rely on designers for things.
Have you ever come across elevator buttons that can be pressed with feet? Or perhaps a shirt designed to assist women with big b***b feels comfortable? Well, there are plenty of accessories and tools that can help avoid wasting money as well as everyday struggles.
Creative minds in this article have, however, work to make our lives easier and evidently their labor can be seen everywhere. We couldn't help but applaud these designers who have introduced smart solutions to our daily struggles. We persuade you to give them a standing ovation after glancing through, enjoy!
Credit card changes CCV every 3 hours (so no even these screenshots are dangerous at all!).
jjvj -Via
This baby store has different surfaces to "road test" the strollers.
eyedubb -Via
This accident-proof garbage disposal switch.
JahaerysTheThird -Via
Save energy by having three fans run on a single motor.
WesternAnimator -Via
Toothpaste lists AND describe the purposes of each ingredient.
TheLonelyCaricature -Via
Hammer provided to test the durability of the glasses.
TheBeanSeeker69 -Via
This store arranges and mark their bananas based on ripeness.
Beckels84 -Via
This staircase in Hyderabad, India that motivates you.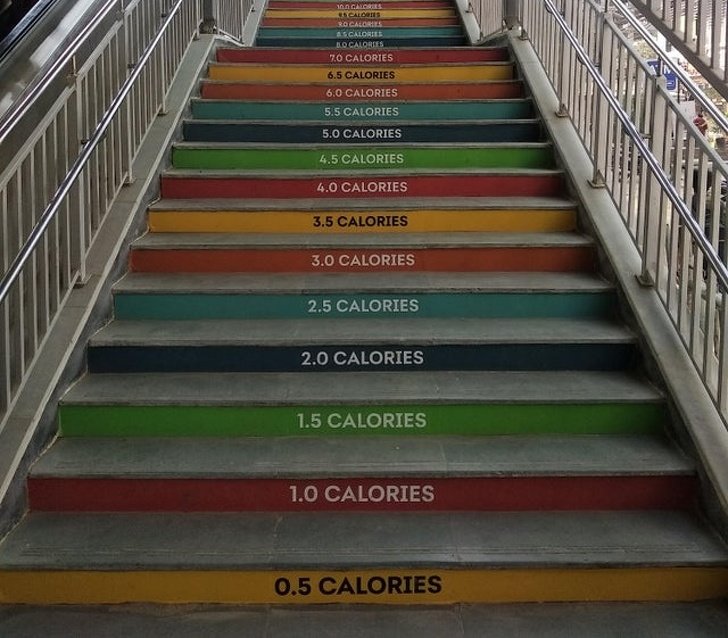 tensegorilla2201 -Via
Oklahoma draws map on their manhole and the white dot is where you are right now.
AntonyPallus -Via
Lights that tell you where to go from a distance.
bearjew64 -Via
This staircase that comes with a ramp for your bike.
Ultimate88t -Via
This shop with samples of flooring to test your shoes.
leonerdbillion -Via
This pet shop in Monterrey provides cleaning solutions when your dog poops!
1tsReddish -Via
These restrooms that actually have a separate toilet for the kid.
shitz-and-gigglez, TruettWood -Via
Shirt with buttons that don't let gaps form around the bust.
kalimoo -Via
Chop-fork that let's you choose how you want to eat.
HOLD-UP-IM-THONKING -Via
This airport with its infinity pool.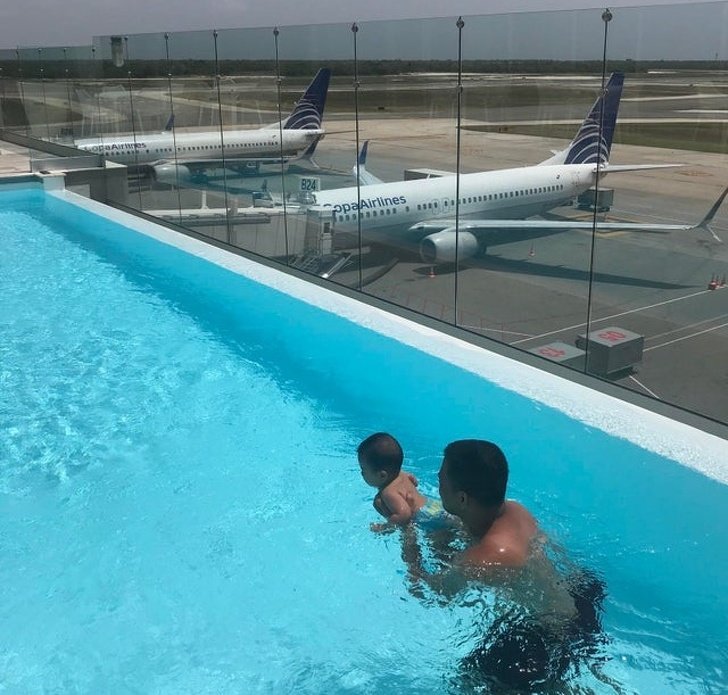 ewwwdavid -Via
Wireless charging that is built in these tables.
sozazac -Via
Weather testing room in this winter clothing store.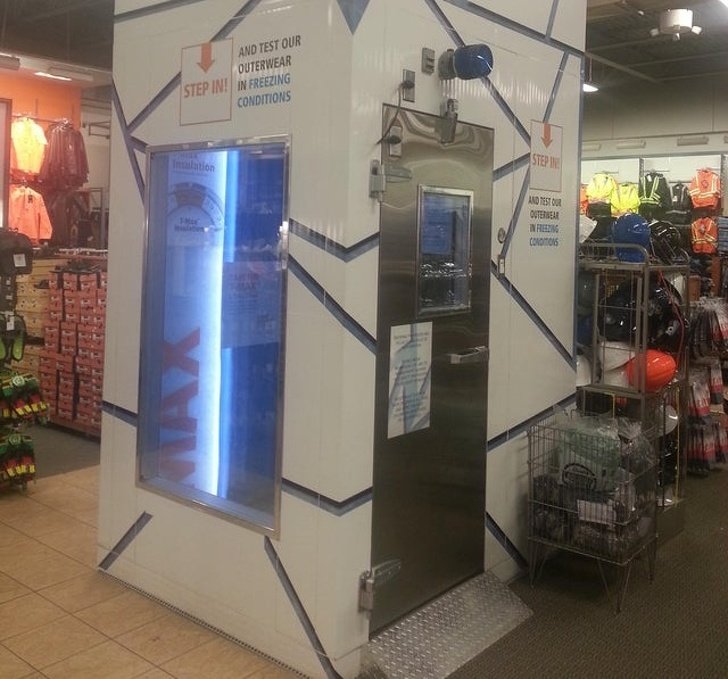 j1ggy -Via
Angled mirrors on the chef that show how meals are prepared.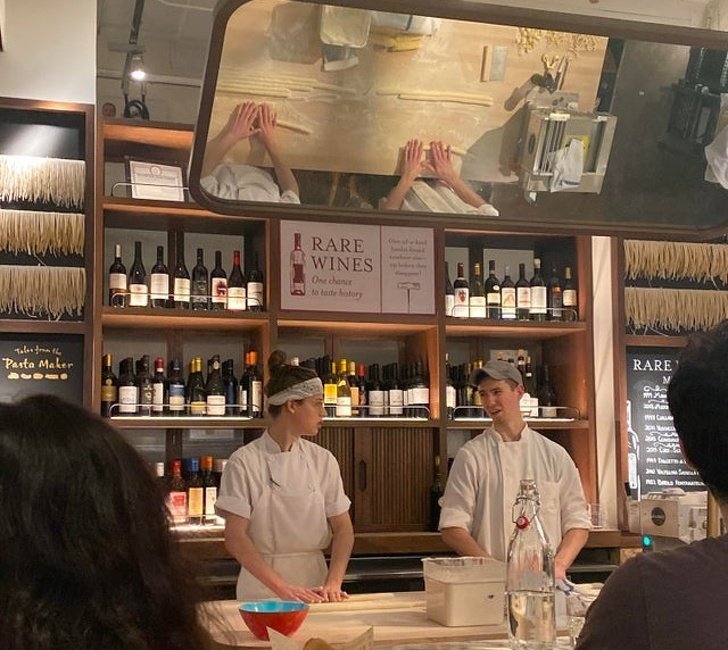 DrawThatRedstone -Via
This wok with circles to measure oil.
emilyr3183 -Via
Toaster over with 'a bit more' button.
pizzapockets152 -Via
Fridge that comes with manual to help people understand noises that occur during normal use.
thaserguy -Via
Vendor sells his meat with different preparations.
Lanerinsaner -Via
This elevator with feet buttons.
WharFalcon -Via
Clinic with a separate waiting room for newborns or immune-compromised kids.
jabberingginger -Via
This airport in Paris has arcades to help people pass time.
co1063 -Via
Faucet that can be operated with foot for when your hands are dirty.
practo -Via