Truths are supposed to be said for peace and freedom sake, but in reality, not everything is that hunky-dory as there are specific things humans end up being in complete denial.
You must have heard of the Truth Potato and if you haven't, the Truth Potato is recognized as a clever little spud, who tries it best in putting every human in check with the truth.
These bitter truths might have been quoted but an abundance of truths are on a mission to throw most of them onto our faces, clearing the dark cloud of denial that gradually seals our world.
Denial is, nevertheless, not a river in Egypt! So here, are 30 of some wiseness from the Truth Potato for your perusal. Read, and certainly, you will sit and think!
More info: Instagram
#1
#2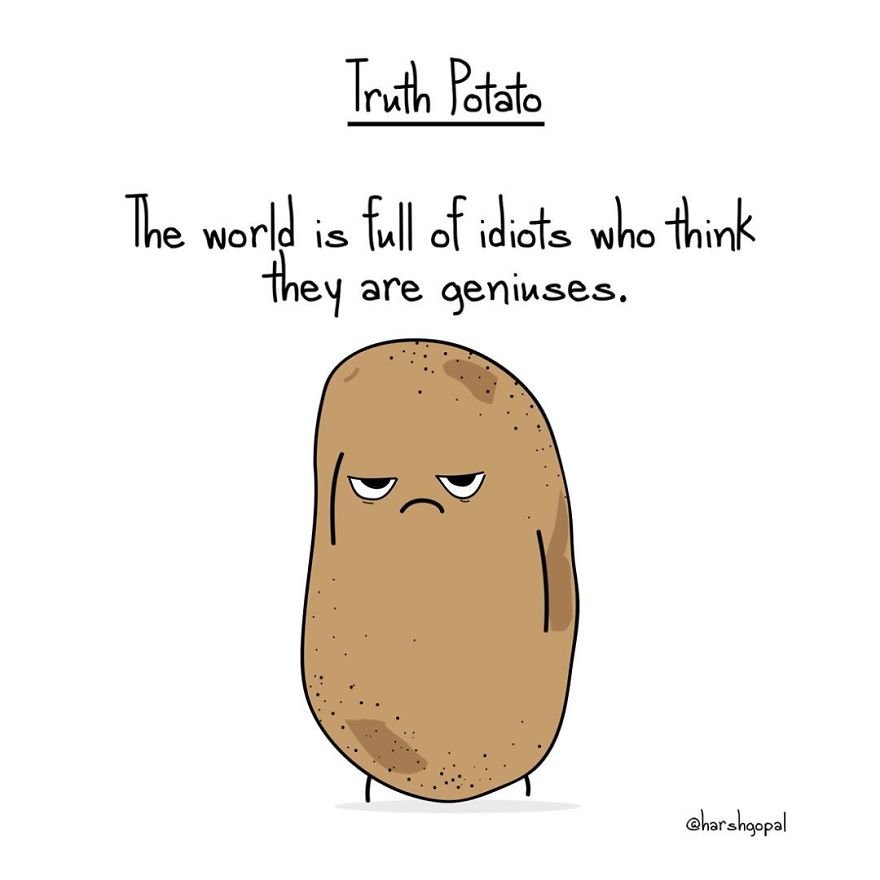 #3
#4
#5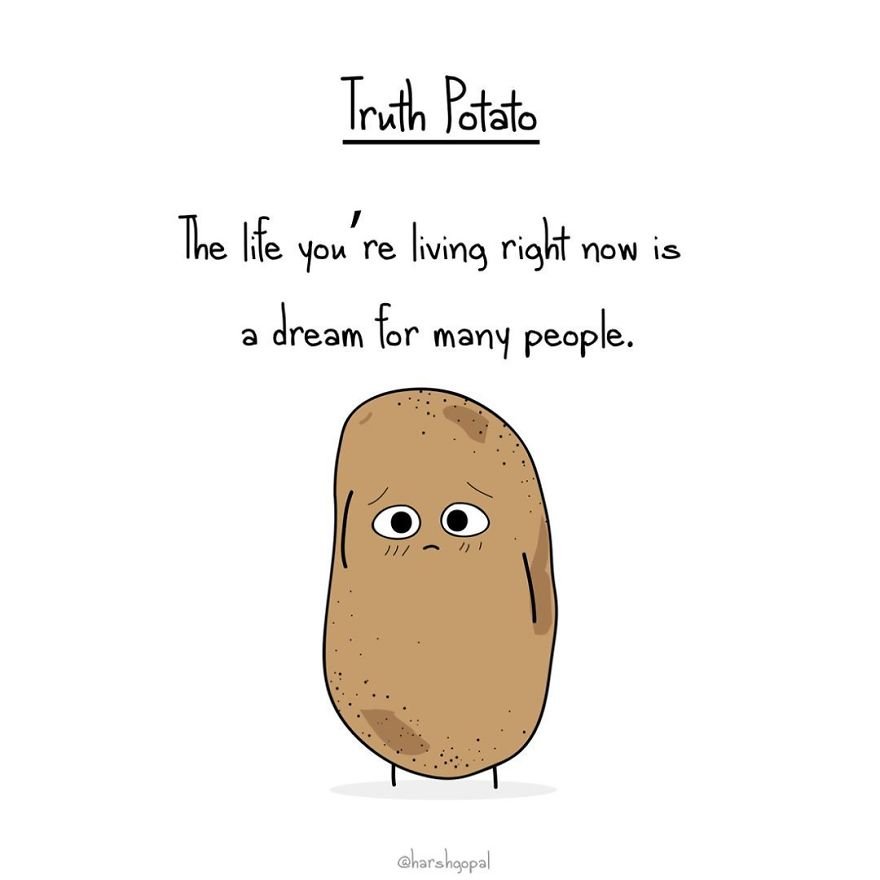 #6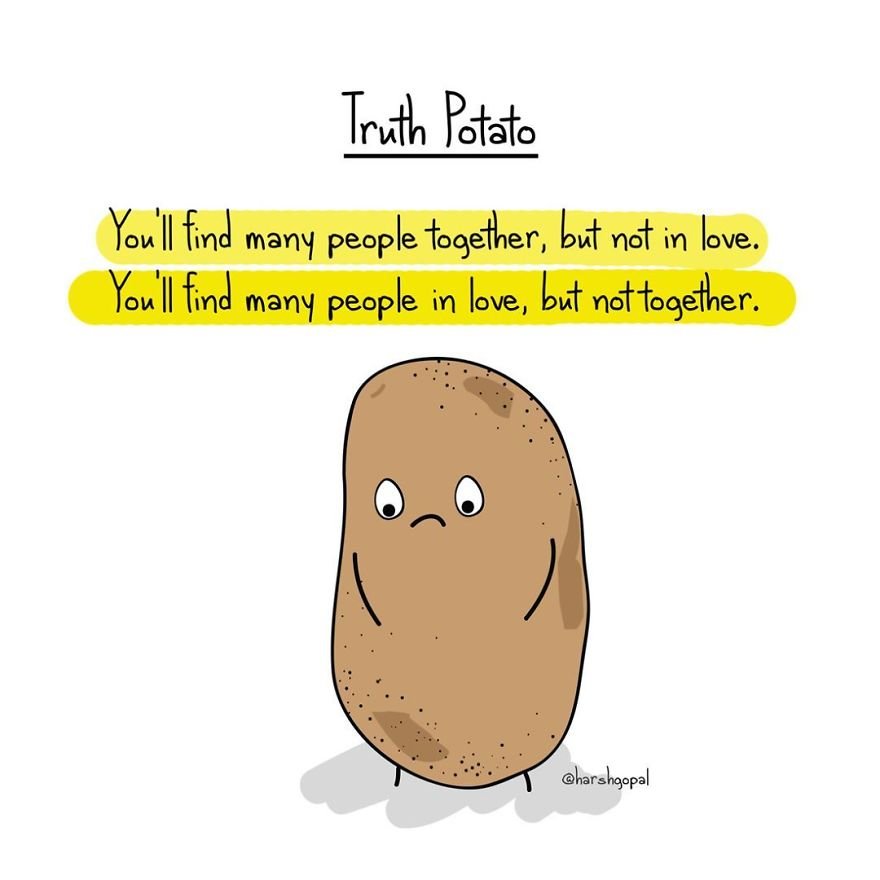 #7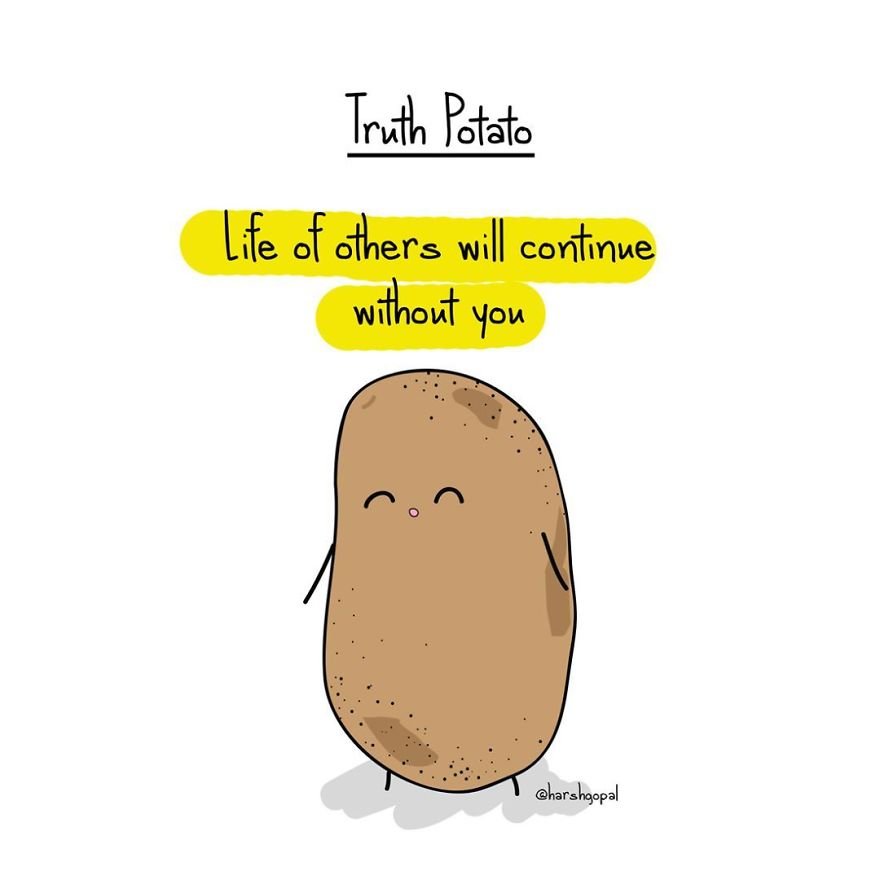 #8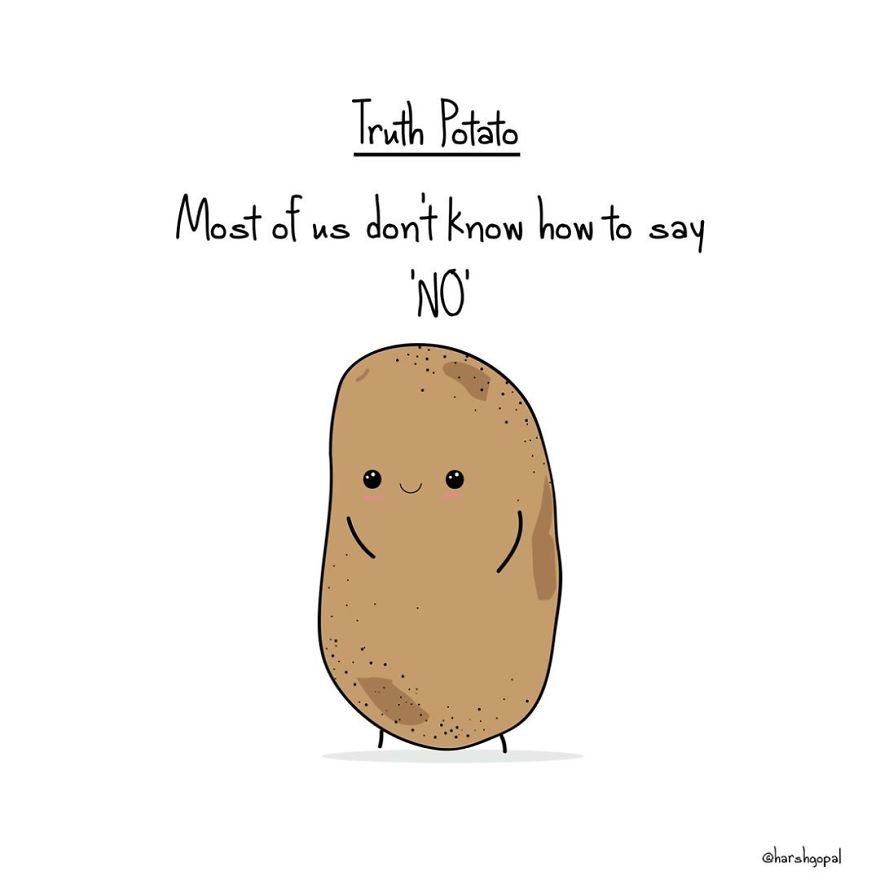 #9
#10
#11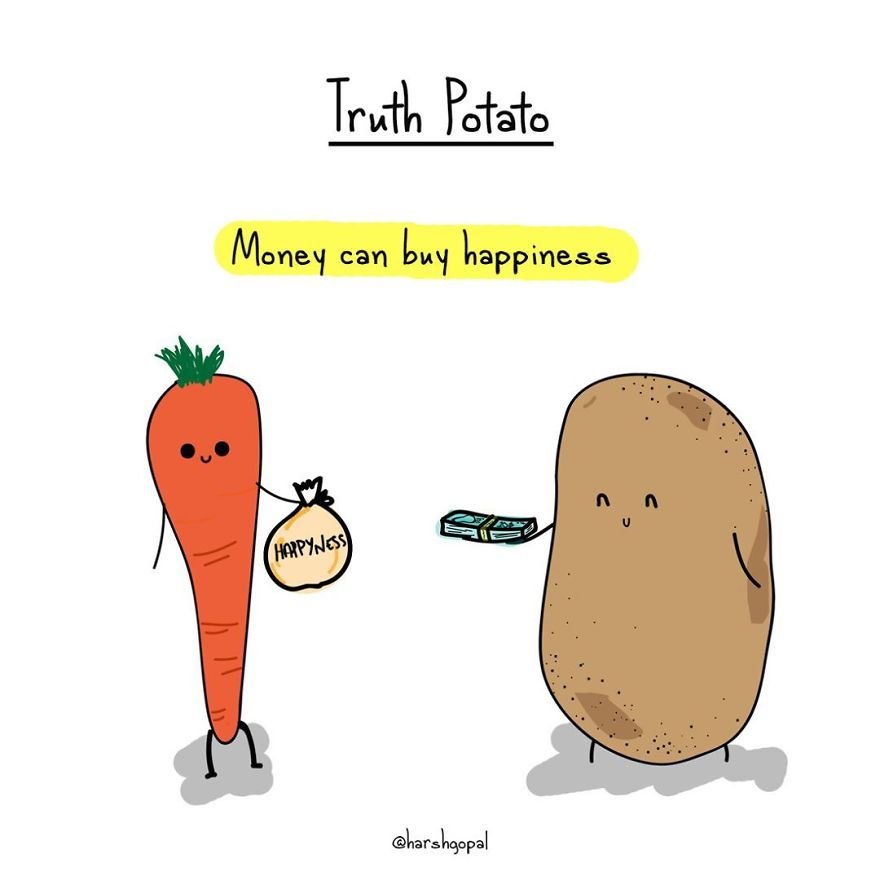 #12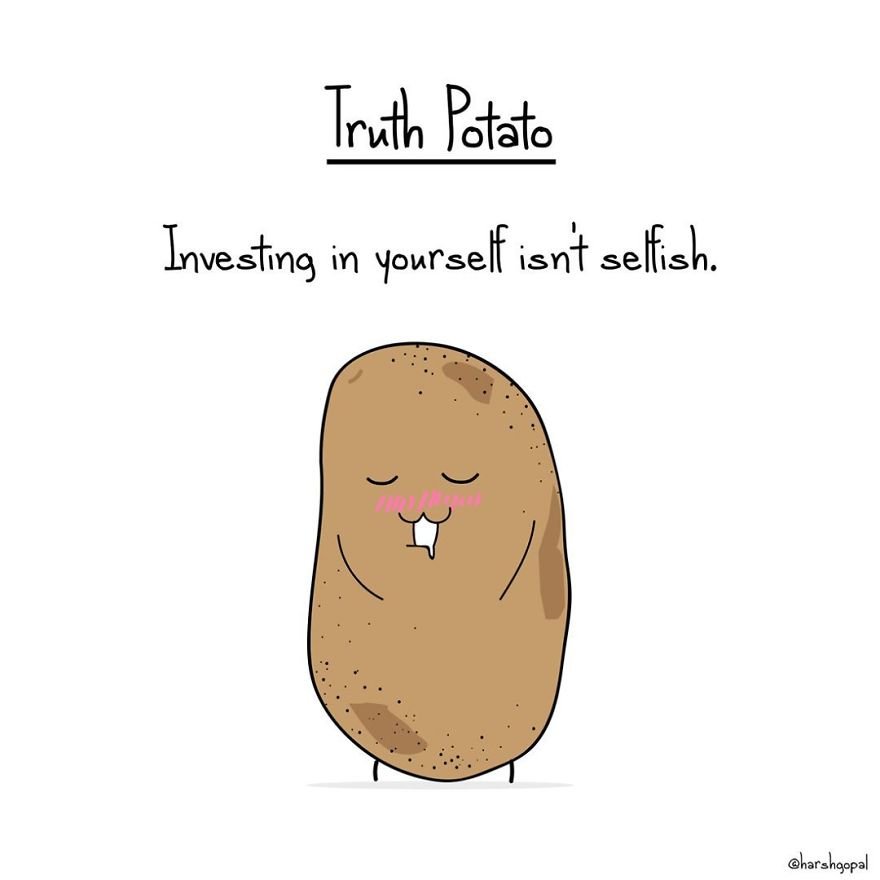 #13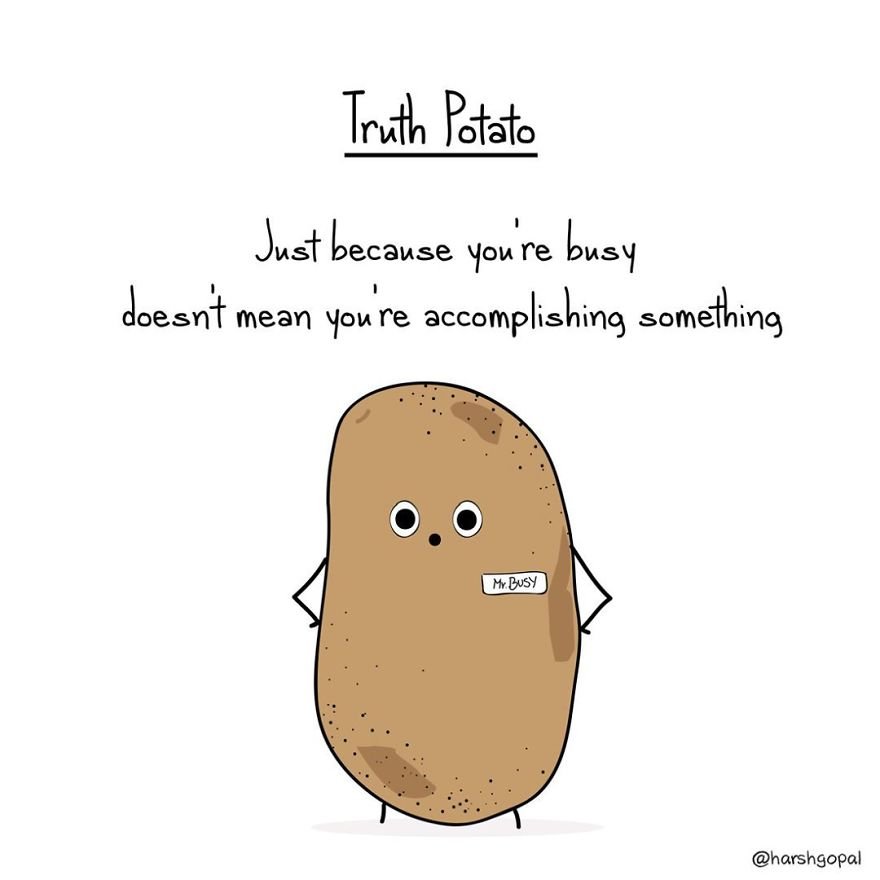 #14
#15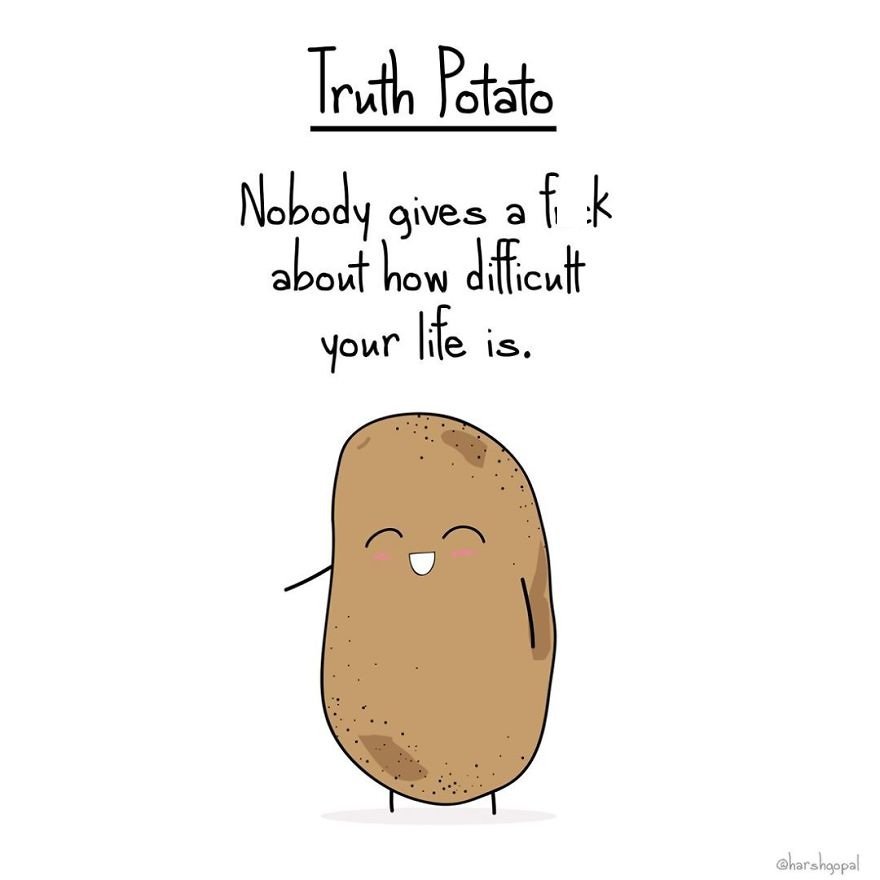 #16
#17
#18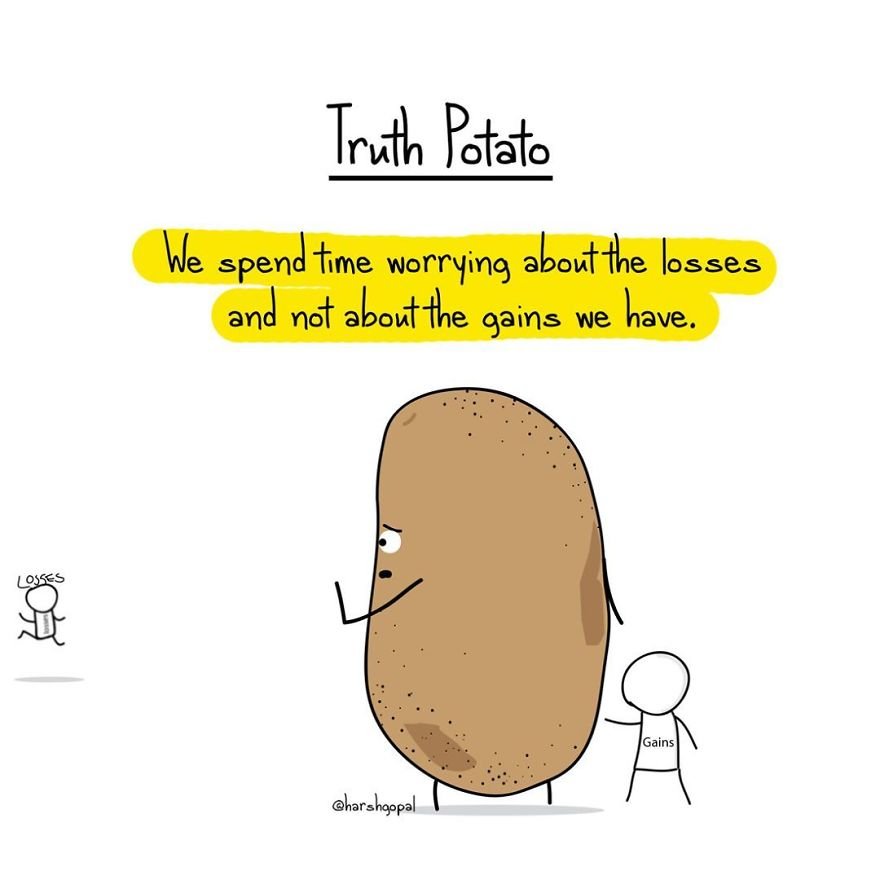 #19
#20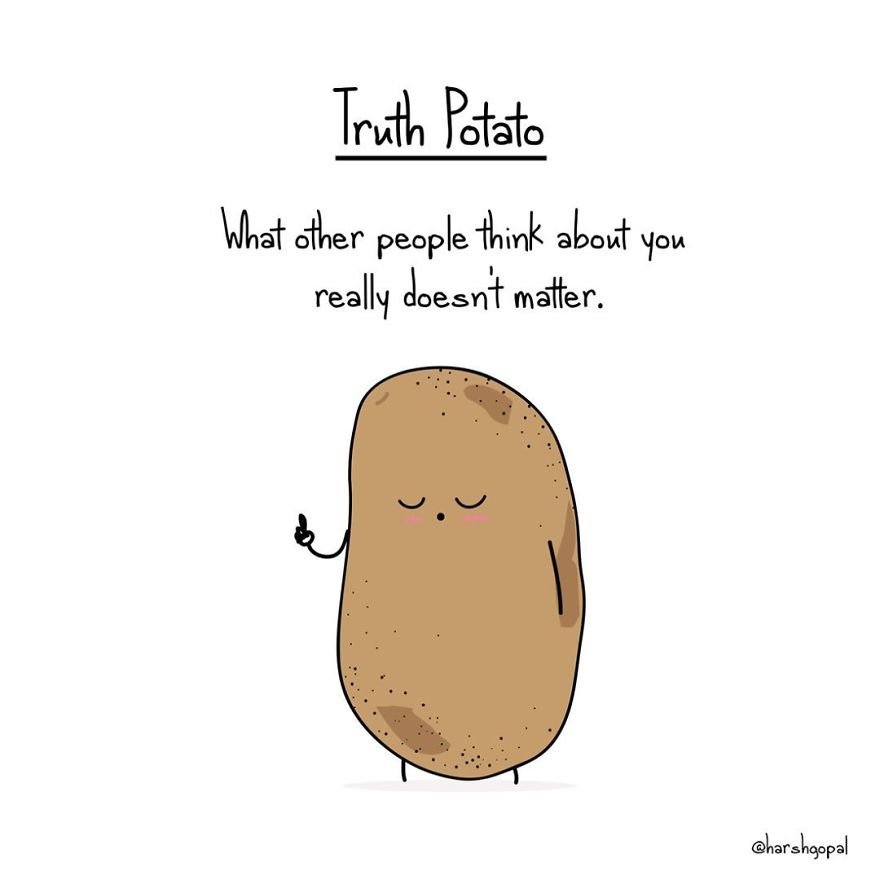 #21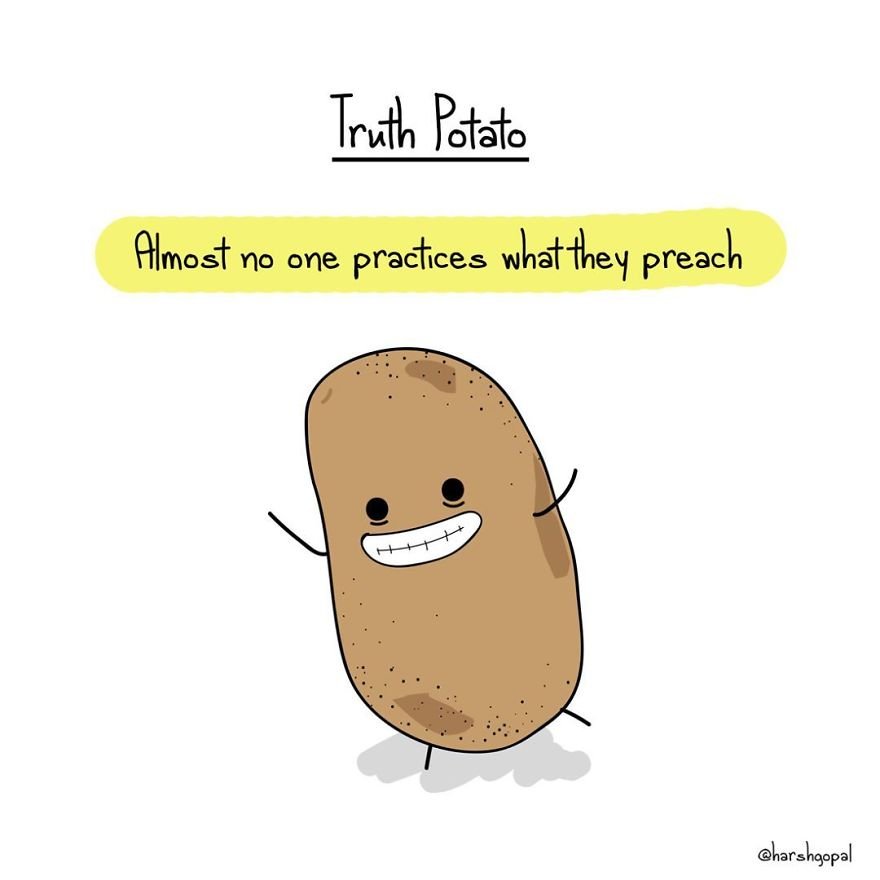 #22
#23
#24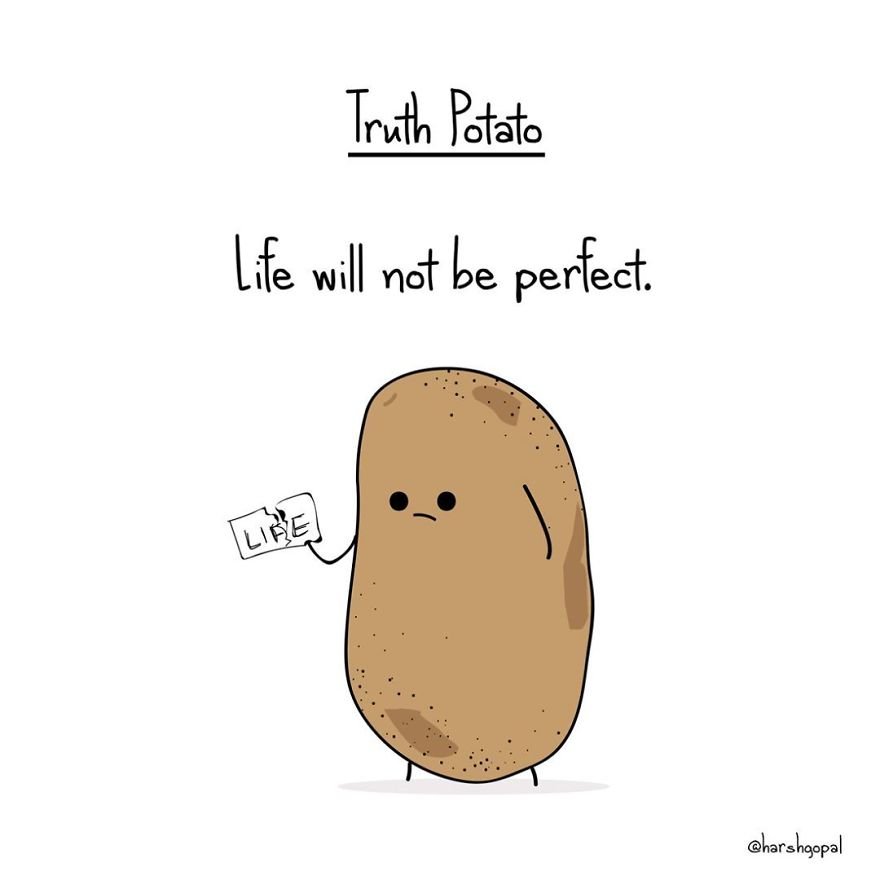 #25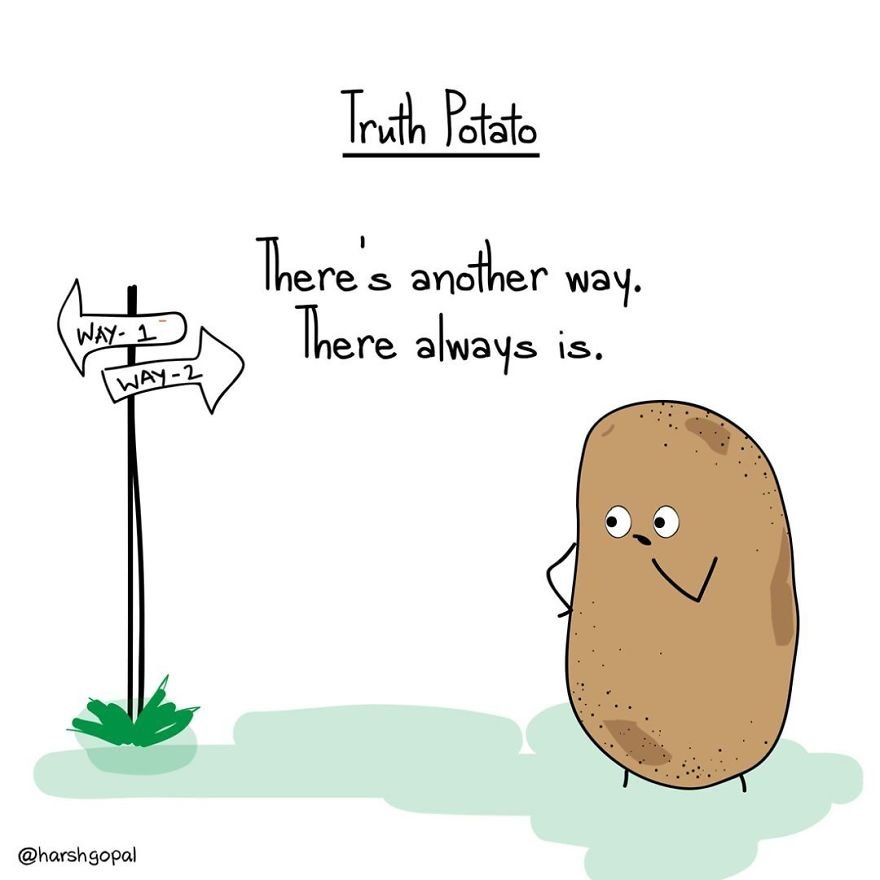 #26
#27
#28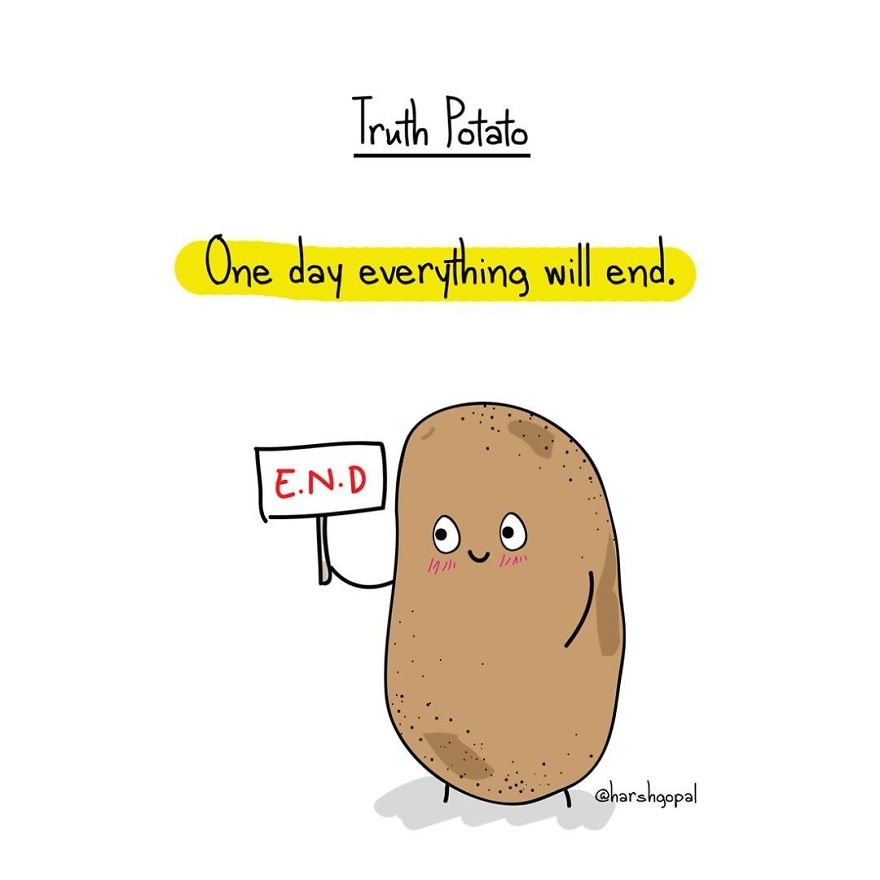 #29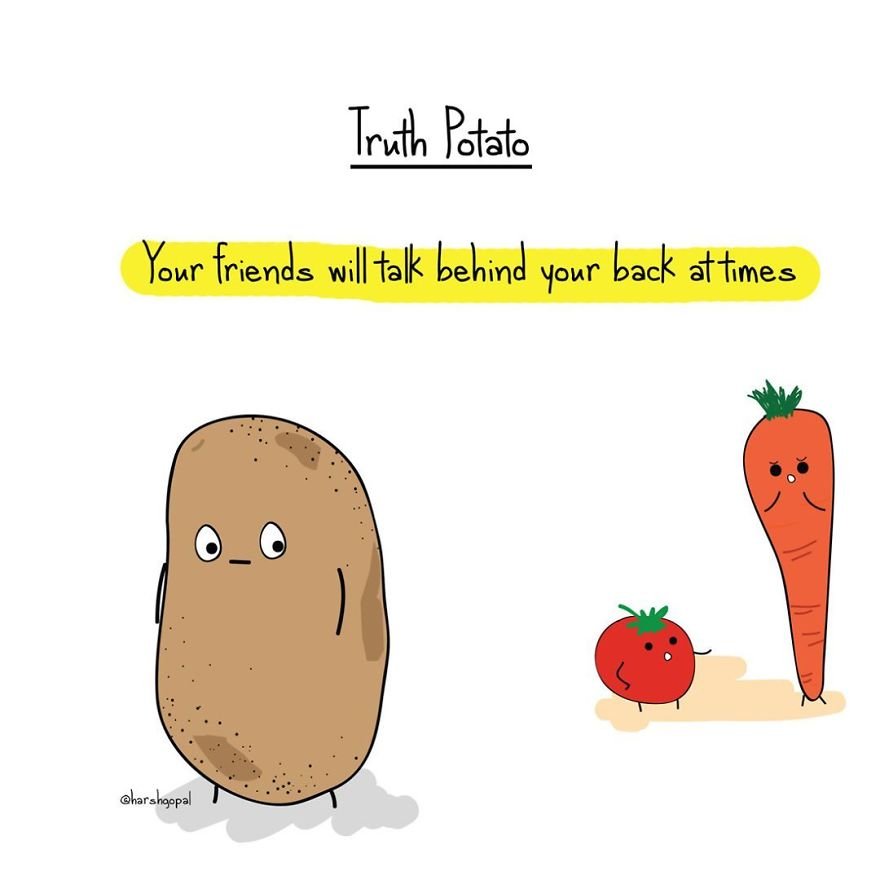 #30