All thanks to Dutch Graphic designer Ard Gelinck who with his talent and skills makes it possible for time traveling. This has actually attracted a lot of celebrities. The graphic designer has been into photoshopping well-known people as if they are with their younger selves. Ard's photos come out so captivating and beautiful that you would have no choice but to imagine whether his subjects have them framed.
Gelinck has been on this photomontage work for about 10 years now, and the most interesting part is that this Photoshop guru is always coming up with fresh and nice ideas. On the other hand, Gelinck is still doing well on Instagram with regular uploads and 258k supporters.
Here are some of his recent works, just check them out!
More info: Instagram
#1 Robert De Niro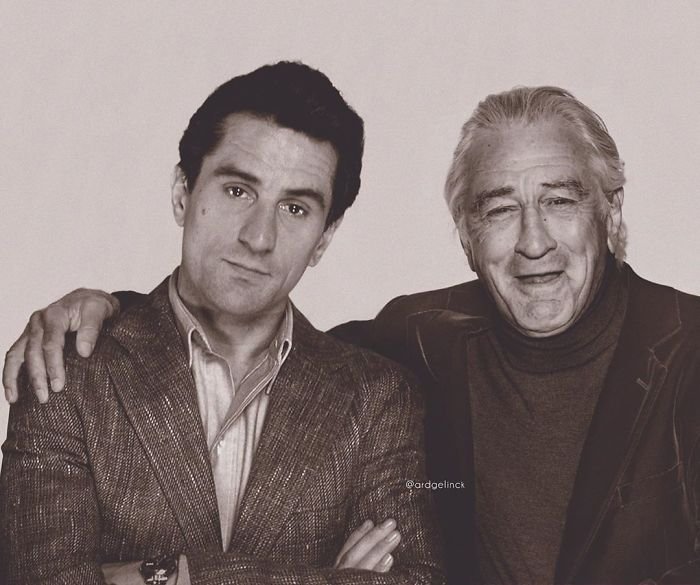 ardgelinck -Via
#2 Queen Elizabeth
ardgelinck -Via
#3 Carrie Fisher
ardgelinck -Via
#4 Daniel Radcliffe
ardgelinck -Via
#5 Matt Leblanc
ardgelinck -Via
#6 Ryan Reynolds
ardgelinck -Via
#7 David Bowie
ardgelinck -Via
#8 Pierce Brosnan
ardgelinck -Via
#9 Brad Pitt
ardgelinck -Via
#10 Jennifer Aniston
ardgelinck -Via
#11 Will Smith
ardgelinck -Via
#12 Julia Roberts
ardgelinck -Via
#13 Ricky Gervais
ardgelinck -Via
#14 Jamie Lee Curtis
ardgelinck -Via
#15 Matthew Perry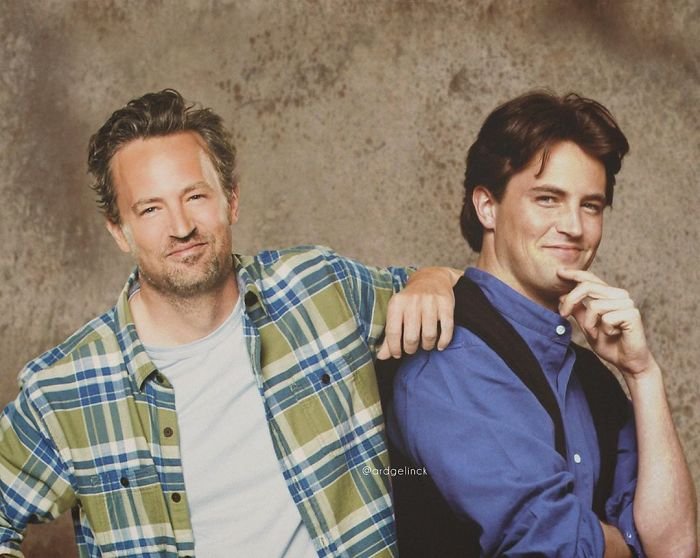 ardgelinck -Via
#16 Peter Venkman (Bill Murray)
ardgelinck -Via
#17 Tom Hanks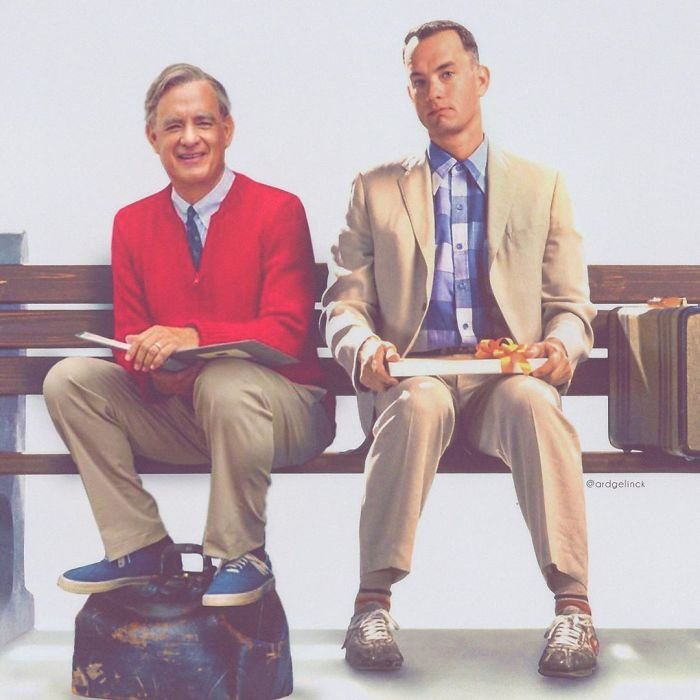 ardgelinck -Via
#18 Harrison Ford
ardgelinck -Via
#19 George Clooney
ardgelinck -Via
#20 The Rock
ardgelinck -Via
#21 Hugh Grant
ardgelinck -Via
#22 Dolly Parton
ardgelinck -Via
#23 Mark Hamill
ardgelinck -Via
#24 Kevin McCallister & Macaulay Culkin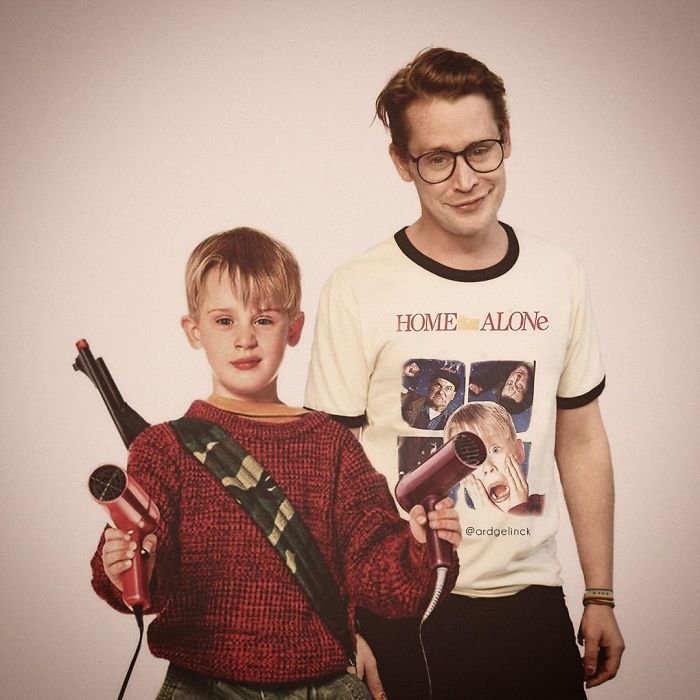 ardgelinck -Via
#25 George Michael
ardgelinck -Via
#26 Dave Grohl
ardgelinck -Via
#27 Sean Astin
ardgelinck -Via
#28 Whoopi Goldberg
ardgelinck -Via
#29 Conan O'brien
ardgelinck -Via
#30 Tom Felton & Draco Malfoy
ardgelinck -Via