Revenge, alongside love and death, has perhaps amassed the largest count of sayings and quotes and we all are can sure find a relatable one. It likely means that humans by nature are malevolent and are frequently seeking to find a way of how to get revenge.
Although vengeance doesn't solve any issues, the one done humorously tend to give the needed relief while also shaming the offender.
From people getting even with ex-partners or spouses to parents getting back at their kids, listed here is an act of sweet revenge that suits every occasion. Enjoy the strangest, wittiest, strangest and shrewdest act of retribution!
#1 You Need To Learn Some Manners
ShamoleTrinda
#2 The Sorry Bro Note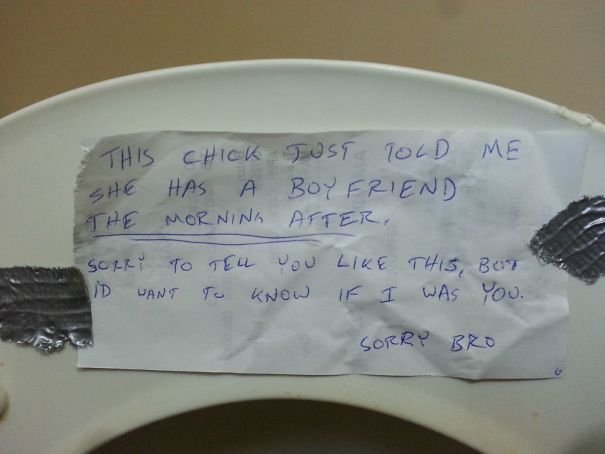 GldnUnicorn
#3 The Quiet Car Revenge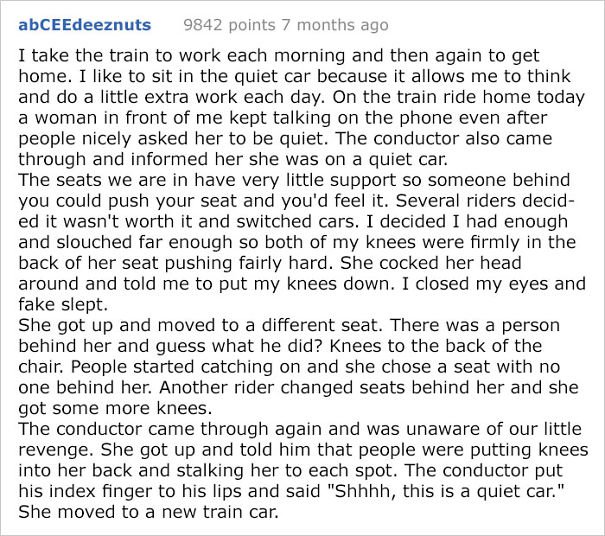 abCEEdeeznuts
#4 Sweet Revenge Via A Herd Of Buses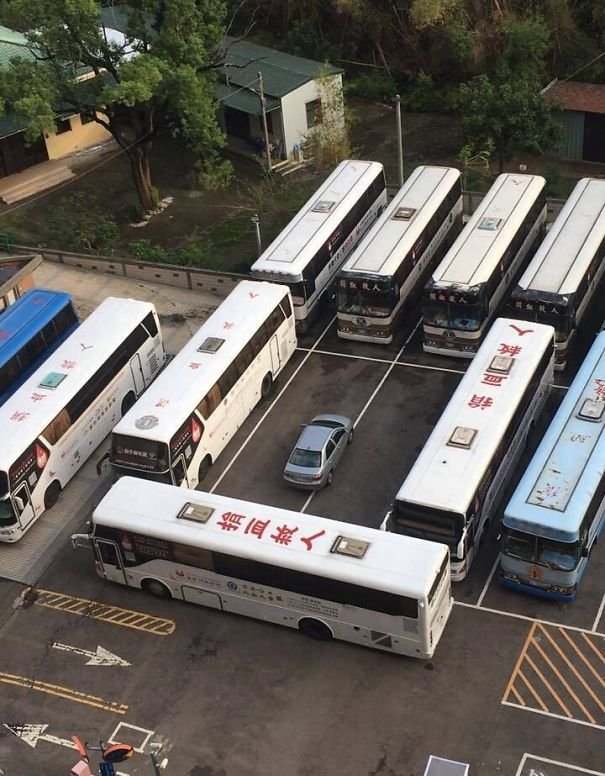 Romobyl
#5 Braids!
heart
#6 To The Person Who Stopped The Washer
b33p
#7 Oh! Counter Strike
demonaspet
#8 I'm So G**y, I Can't Drive Straight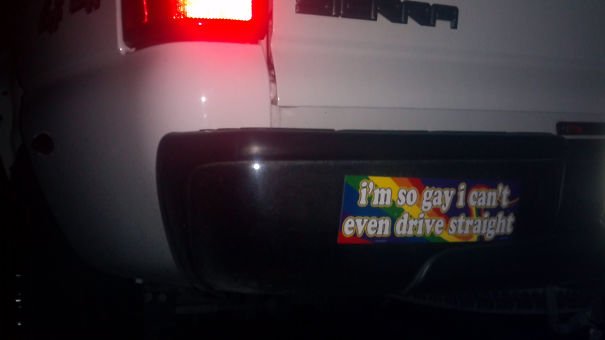 PutaGatito
#9 Pranksters Cover The Car In Sticky Notes
Canal BOOM
#10 The Break Up Letter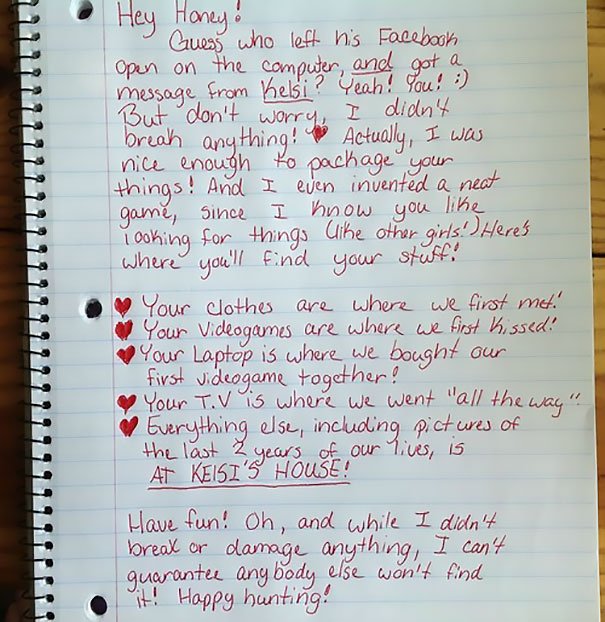 #11 Fired From My Job
SgtSlaughterEX
#12 Didn't Plan On Being A Pimp
#13 Revenge On An Obnoxious Parent
swinebone
#14 Deserved
cardownloader
#15 Where's The Fire?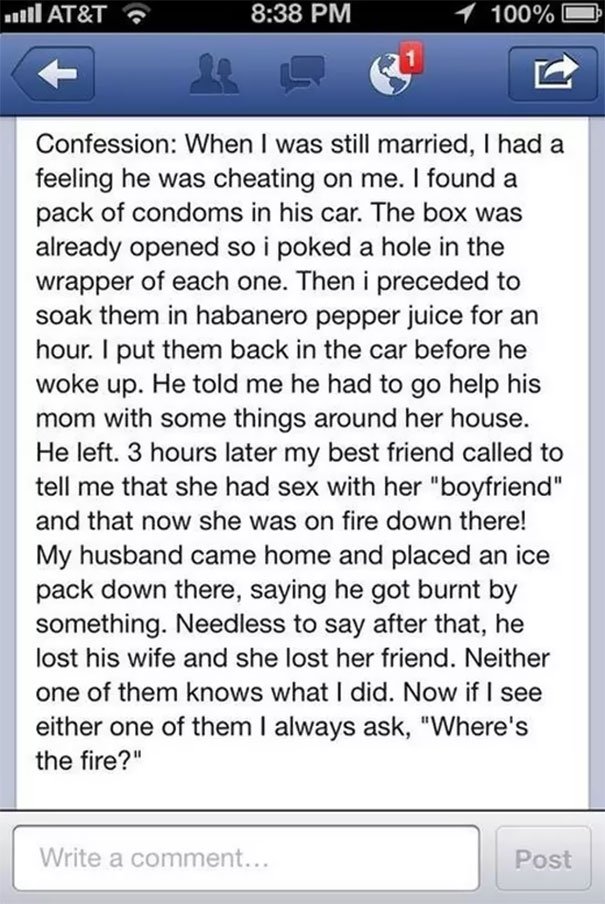 #16 Yes, It's Me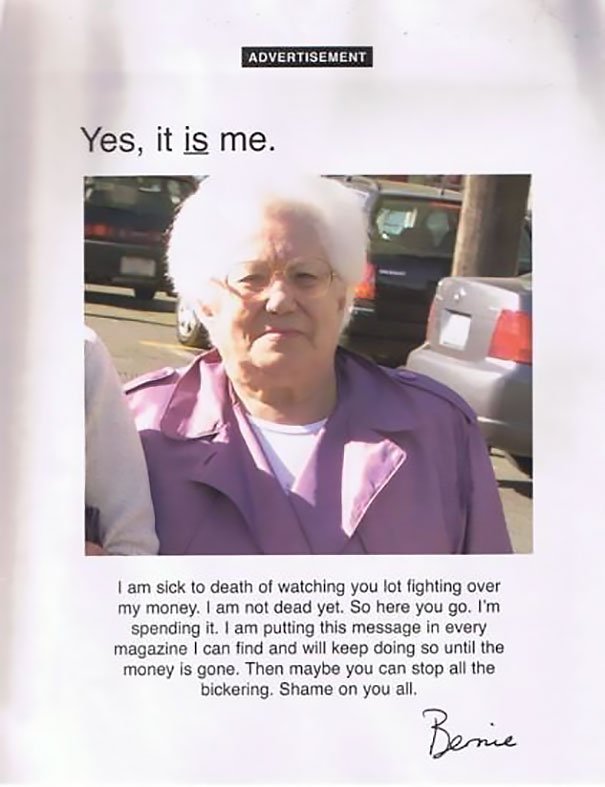 mrmaster2
#17 The Maltreated Stray Dog Attack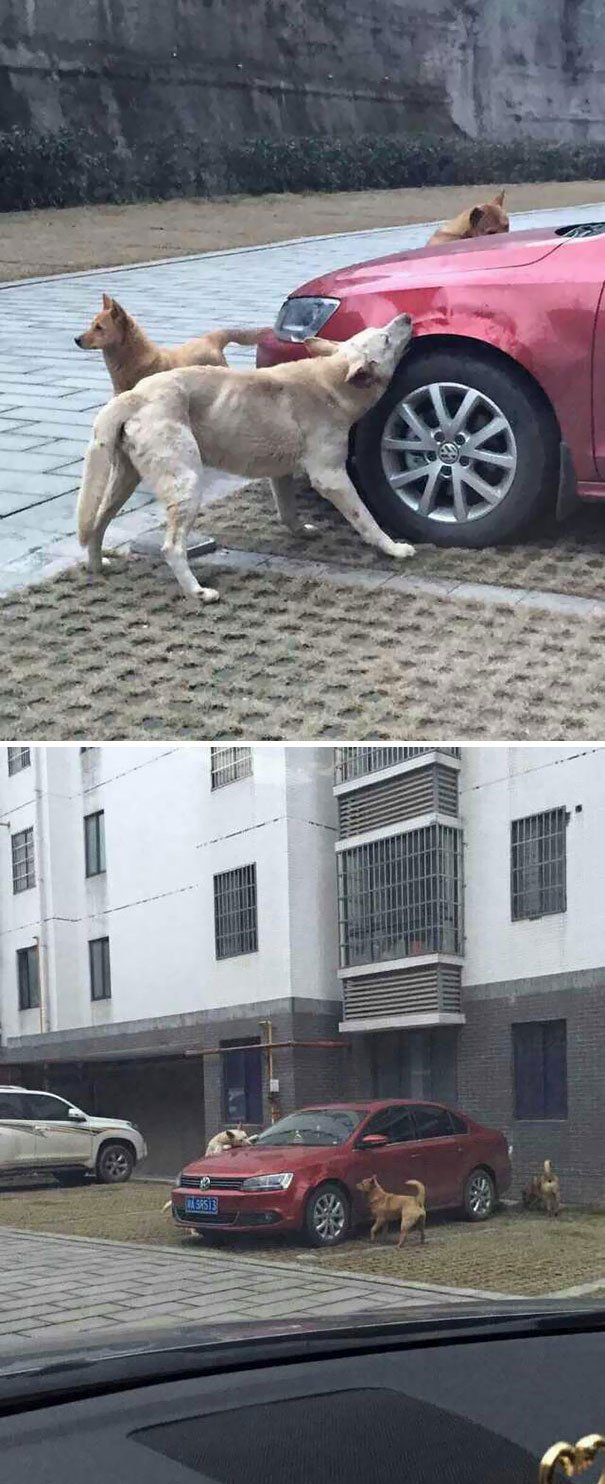 boredpanda.com
#18 Lie About Heart Issues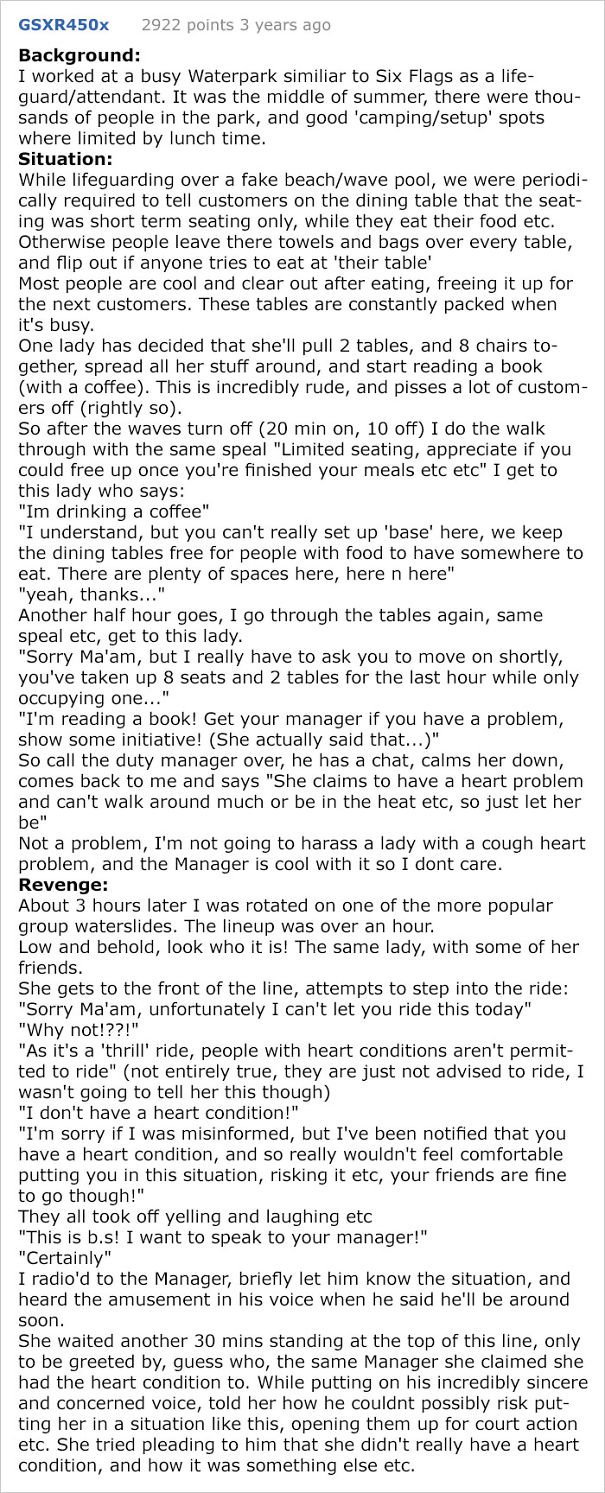 GSXR450x
#19 Can't Control The Thermostat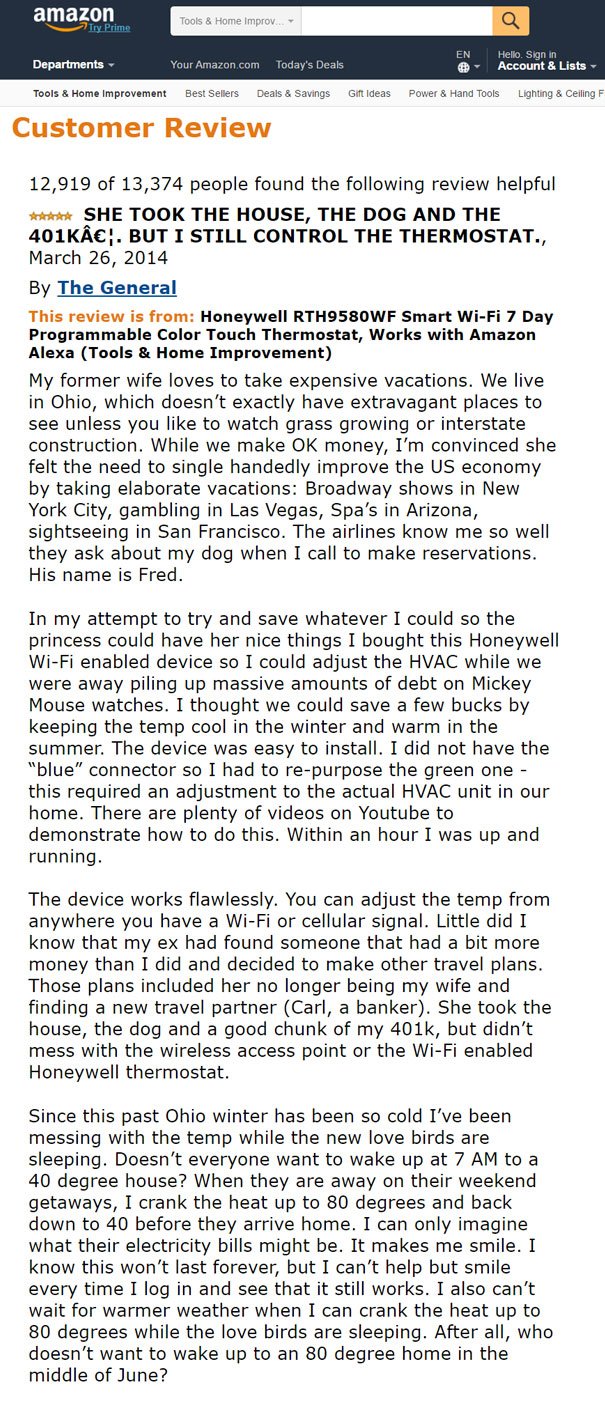 amazon.com
#20 The Cheating Revenge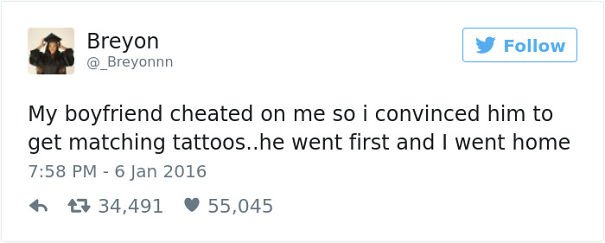 _Breyonnn
#21 This Card Will Feel Heavy

BinanoSplat
#22 What You Get For Abandoning Dog In A Car
#23 Pretty Liar
lovelylkp
#24 Girl Had Her Feet On The Back Of My Friend's Chair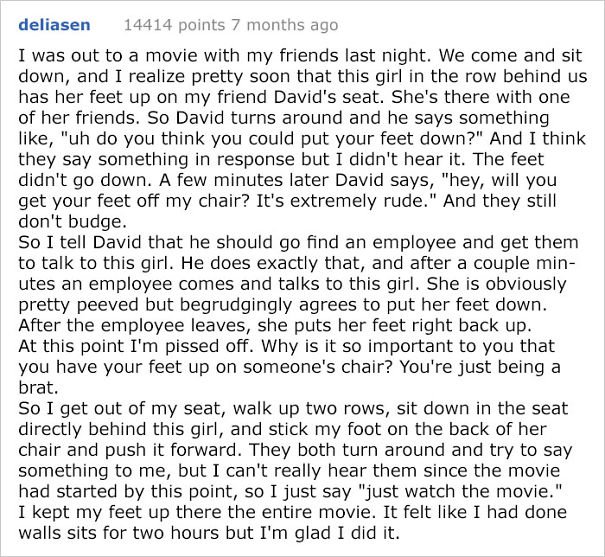 deliasen
#25 The Garbage Men Revenge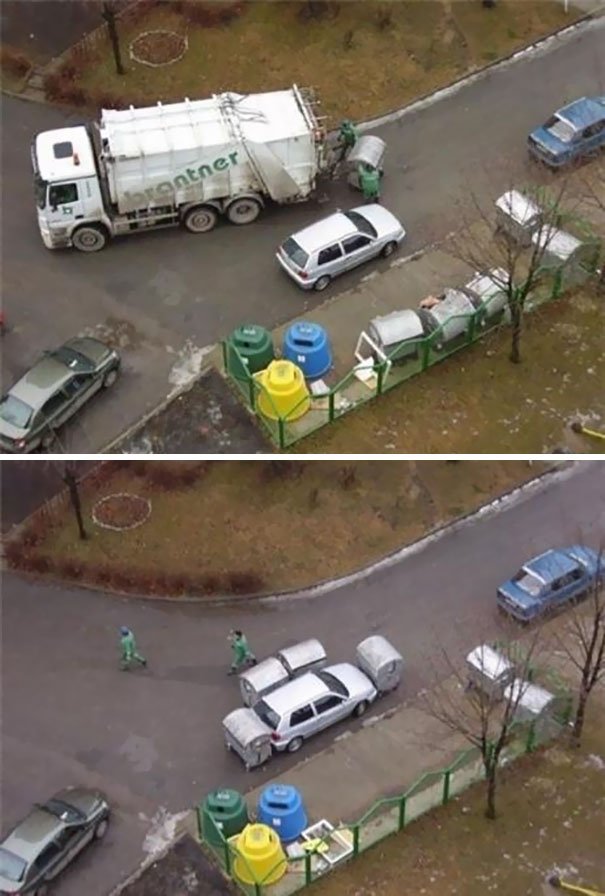 h0pfenbrei