A larger fraction of guys are going the extensive lengths to keep their looks good, spend countless hours at the gym, go to the tanning salons and get fitted in the coolest clobber.
Others just don't know about this whole maintenance process, as they were raised Adonis-like. Then there's the third group of normal guys, of course, who don't even bother with trendy hairstyles and fashion clothing.
Nevertheless, the secret to great style can be as simple as visiting one's barbers and getting the men's haircut. Be it you want a timeless classic style or perhaps an adventurous one, the best hairstyle for the shape of your head can make a wide difference, making you downright sexy.
Listed here are, however, the best before and after photos of haircuts of guys who escape the bullet and went straight down for the chop. Check them out!
#1
josephtheishair -Via
#2
thestreetsbarber -Via
#3
scotchandscissors -Via
#4
imgur -Via
#5
Facebook -Via
#6
zanewithay -Via
#7
imgur -Via
#8
stautbarberstue -Via
#9
jordyloks -Via
#10
imgur
#11
markbustos -Via
#12
imgur -Via
#13
harleys_barbershop -Via
#14
soomahair -Via
#15
emilyfloom -Via
#16
israel_garcia79 -Via
#17
gallery_of_hair -Via
#18
ritualalchemyhair -Via
#19
1246barber -Via
#20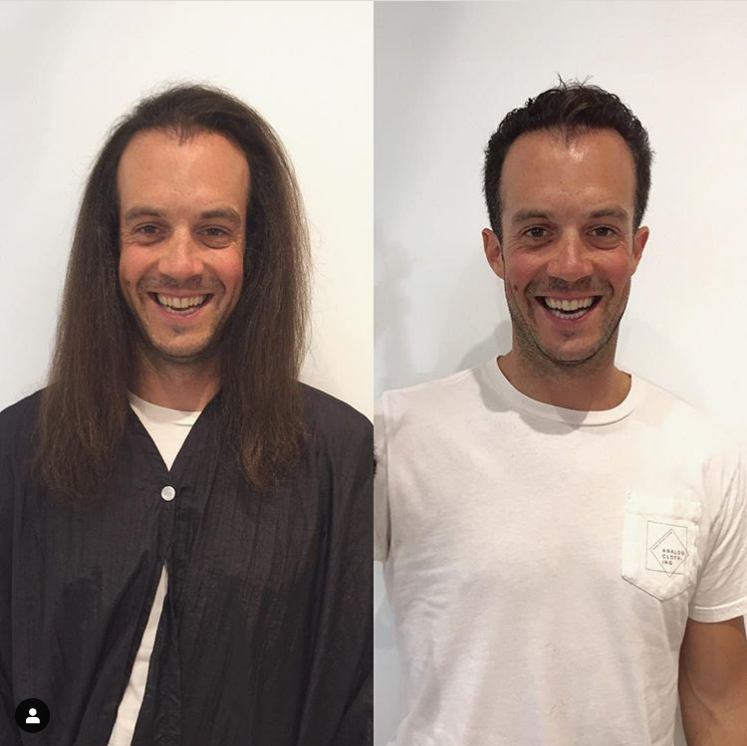 jaimiestyles -Via
#21
salonaquarius -Via
#22
imgur -Via
#23
jennyfotografiebeauty -Via
#24
adamcalderone -Via
#25
imgur -Via
#26
scotchandscissors -Via
#27
imgur -Via
#28
robertcromeanssalon -Via
#29
imgur -Via