Due to the Covid-19 pandemic, hairstylist Heidi Lee Oley from Atlanta, Georgia has to close down her salon temporarily. The beauty industry such as salon is just one among many businesses that have to shut down and lay off employees because, without earnings, they can't pay their employees. Yet, this doesn't let Heidi stops with hairstyling.
And so, Heidi does what any women who love to hairstyle and happen to have a boyfriend with long locks of silky golden hair - they hairstyle their boyfriend. Geoff doesn't really mind and decided to go along with it. Quarantine is here and if you can't go out and have fun, all there's left to do is stay in and have fun!
Star Wars: Geoffry and Baby Yoda series.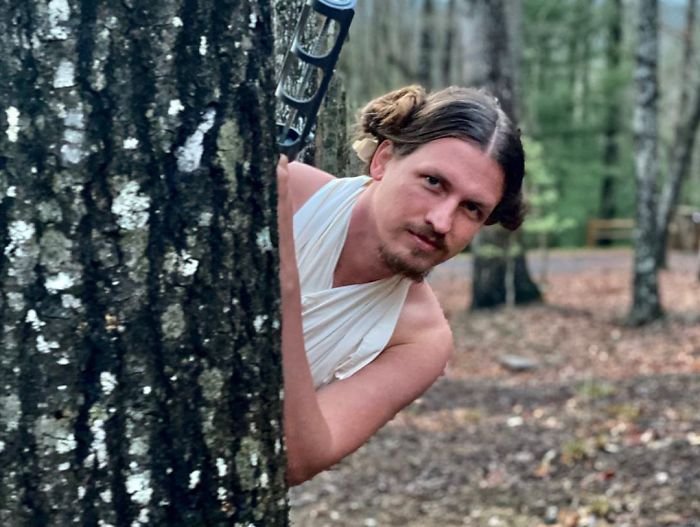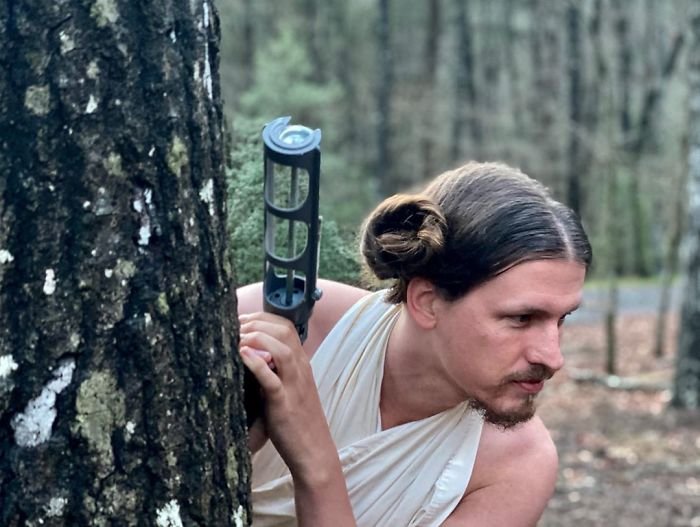 Heidi's boyfriend, Geoff, is a software engineer and the reason he could meet Heidi was because of his hair. It caught Heidi's eyes and we can all see how they were just meant for each other.
While Geoff was working on his computer, Heidi decided to use her new spare time to style his hair. To her surprise, her posts went viral, partly thanks to the high influx of internet users with work from home order put in place.
Geoffrey and the Winehouse, he might make it to Vogue's front page?!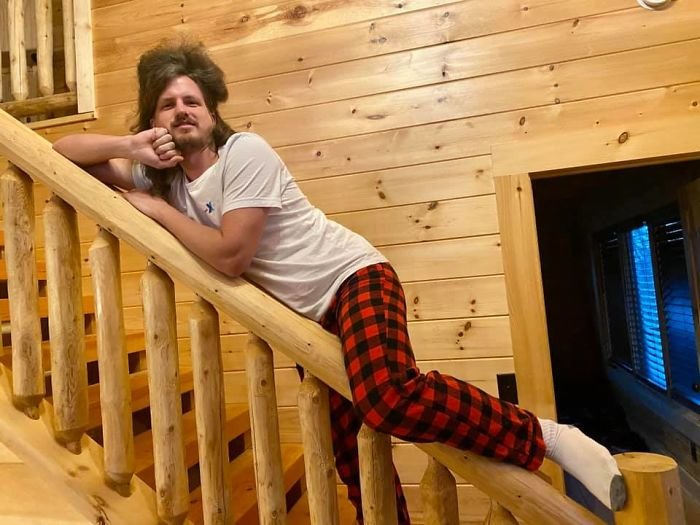 Heidi explains that many like her are now unemployed but she has been so thankful with the positive responses from everyone that she just keeps going with new styles. She said, "The love we received is why we kept the series going. I wanted to be a little glimmer of light during the shadows of the uncertainty of our industry."
In addition, this is actually a win-win situation for her boyfriend because it turns out Geoffrey loves his hair being played with. And Heidi had always loved to play with his hair since before.
The night he became both the prom king and queen.
While Heidi's expertise is actually hair-coloring, she only had her curling iron when she came to the cabin to quarantine with Geoff. All her supplies are only from the closest grocery store, but to her it was exciting to challenge herself.
"It's fun to step out of your comfort zone and learn some new techniques that I will definitely be using when I'm back behind the chair," she explained.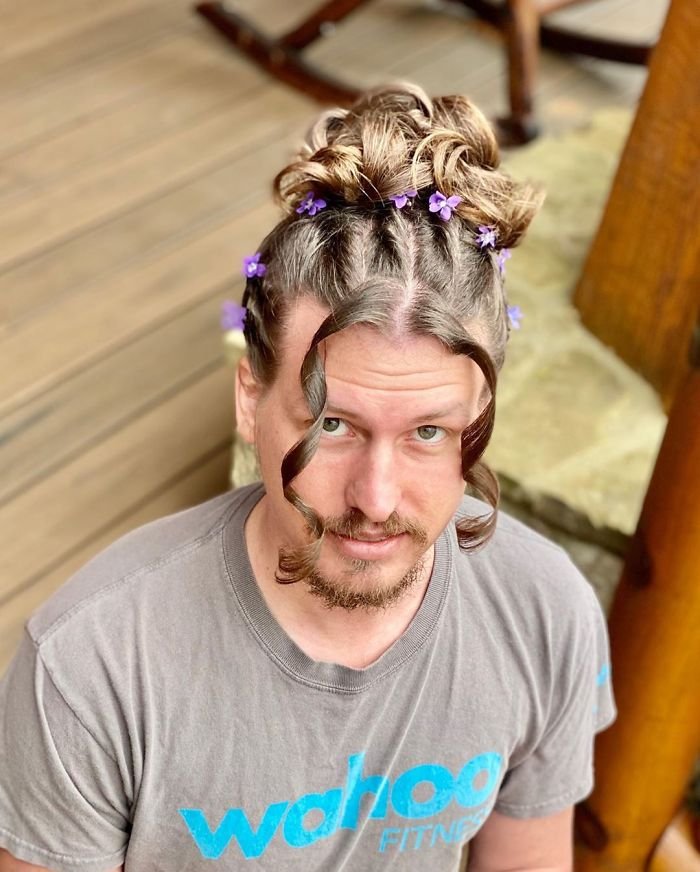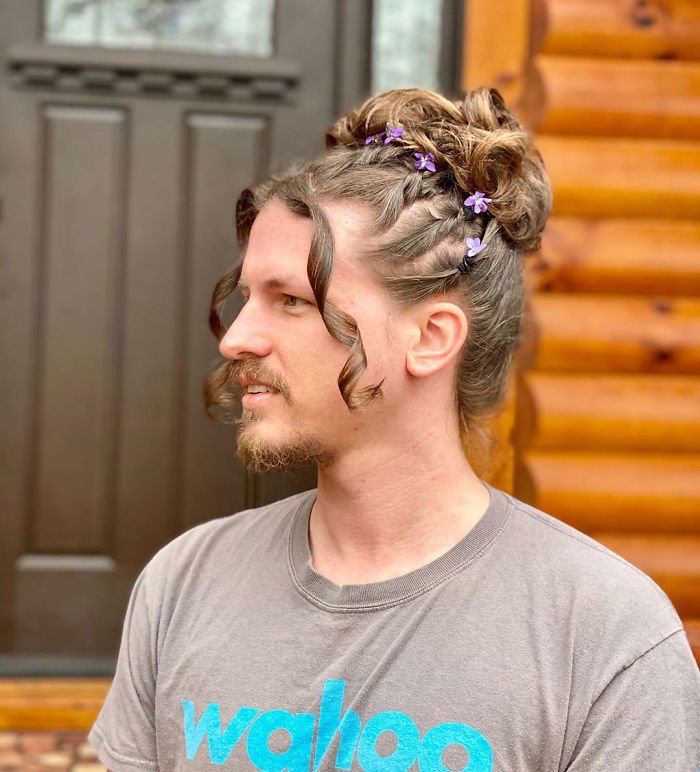 George Washington in quarantine.
If Cindy Lou was a man...
What a lovely couple! They are making the kind of content the world needs to see so bad right now.
heidileeoley -Via
People love Geoffrey's hairdos and seriously think he's going to walk out of this all in style.