A lot of ladies in the world love to wear makeup and importantly treats it as an art. A lot, on the other hand, also dislikes it, thinking it's kind of tacky hiding one's actual face.
However, natural beauty has always been in style and the success of natural makeup is not based on trends in fashion.
The key rule of "no-makeup" makeup is to emphasize the advantages as well as hide the defects flaws in a way that no one will ever recognize.
Here's a list of girls who've learned the art of natural makeup. They've uploaded photos of before-and-after their makeovers.
#1 'I Decided To Be Natural Despite Loving Red Lips & Dark Liner. I Need To Embrace My Natural Look'
© vangoghs_girl / reddit
#2 'My Brows Remains The Most Important Thing Since hey Change Everything'
© noemiewe / reddit
#3 'I Had A Serious Case Of Perioral Dermatitis That Affected My Self-Esteem. Now, It's So Nice To Hear Pleasant Things About My Look'
© daysbefore / reddit
#4 'Normally, I Spend Nothing Less Than 1-2 Minutes On My Brows & A Minute On My Lips Before Applying'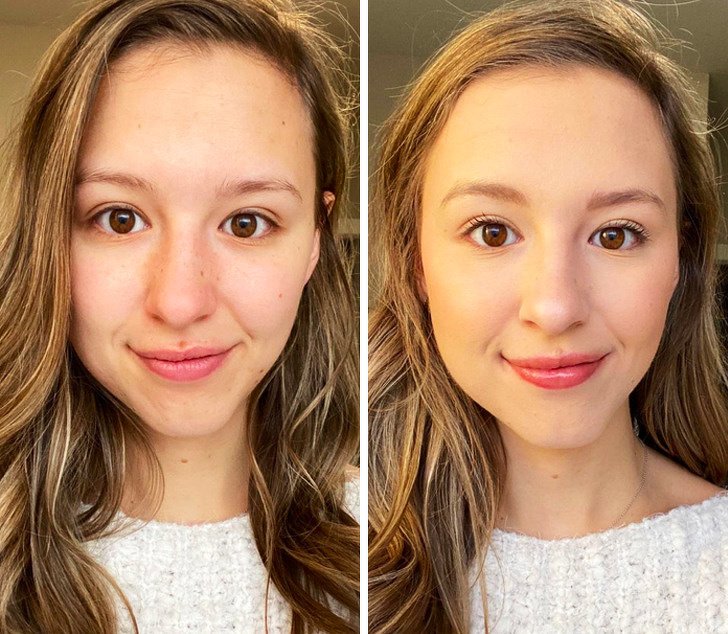 © Notyour_AverageAlex / reddit
#5 'My 60-Year-Old Grandma's Makeup Was So Much Fun'
© abiicee / reddit
#6 'I Can't Live Without A Highlighter On The Inner Corners Of My Eyes. I Feel It Distracts People's Attention From My Face'
© malditoprodigio / reddit
#7 'My Daily No Makeup Makeup'
© perturmericked / reddit
#8 'This Is New Territory For Me'
© hellabathwater / reddit
#9 'My No-Makeup Makeup Goal Is To Walk Out Of The Bathroom After An Hour'
© eraser_dust / reddit
#10 'When You Tried Finding Out The Name Of Your Blush But Turned Out To Be An Eyeshadow'
© birthcontrolandbooze / reddit
#11 The No-Makeup Makeup
© JaceyAidan / reddit
#12 'My Updated No-Makeup Appearance'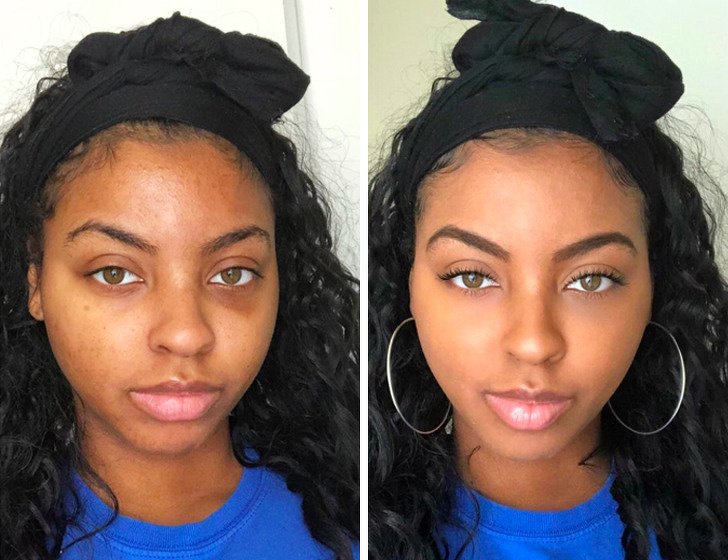 © taybrittney / reddit
#13 'I Dislike Spending Money On Makeup. My Skin Tone Changes Dramatically'
© Elle_belle32 / reddit
#14 'Natural Beauty As Compared To Natural Makeup'
© InfiniteCatPower / reddit
#15 'Before And After No-Makeup Makeup Look'
© prettybutlame / reddit