These are trying times with everyone starting to show their true colors in actions. Bulk-buying is happening as panic begins to spread, causing resources to be unevenly distributed and some people unable to get their hands on the basic necessities. One such mother broke down in tears after she went to the supermarket and couldn't find the diaper for her little one in her size.
Lauren Whitney is a wife and a mother-of-four. She recently went viral with her video where she cries and ask bulk-buyers, "How am I supposed to diaper my daughter?"
Her TikTok video shows the rather empty shelves of the diaper section, lacking in the size she needs.
With red eyes from crying, Lauren asked, "So to all you crazy people buying out all the diapers, how am I supposed to…"
After stopping halfway to stop herself from ugly crying, she continued, "How am I supposed to diaper my child, if I can't afford to buy 20 at a time like you can?"
Nobody wants to be in this situation, but people are forcing her into this.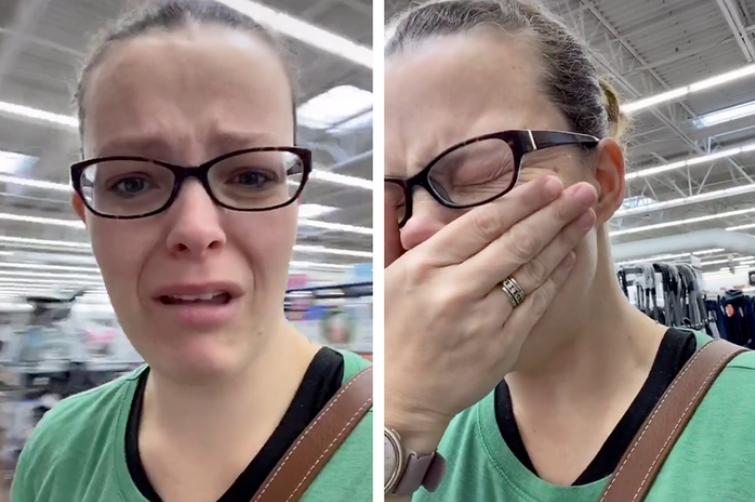 browncoatbetty -Via
She clarifies in another TikTok video after the crying that she didn't realize this post was uploaded as she thought she put it as a draft. She reassured, "We're okay. We're not destitute." She also thanks everyone that has offered to help.
The reason why she became emotional and distressed when unable to find the right diaper size was because it has been an awful week. She had just been demoted that week for a stupid reason and she was always one that wear her heart on her sleeve.
Several people have also suggested her to make diaper cloths, but since her girl is close to getting potty trained, it did not seem like a good investment.
But on another day, Lauren made another visit and while the shelves were fully stocked, she could find her size!
She walked over to the section and found it now stocked with size 5, the size she needs and she put back the other pack for other mothers who may need them.
Remember, people! Not everyone can bulk-buy nor can they be there when the truck arrives to restock the items. You don't bulk-buy so other families can get their shares, especially the elderly who are most susceptible but cannot cram in with the crowd.