Clothing is a necessity and is also a lifestyle today. And considering the fashion levels, many people are crazy about high-end clothing! It's very often that we see some really cool pieces of clothing in shops, on displays or on e-commerce websites. And we are pretty sure that your mind savors, seeks to buy all those clothes you fancy. But what's the bigger pain than not being able to buy them for some reason? The truth is, thrift shops also have really cool clothing, that attracts the eye in a blink, but most of the time, they turn out to oversized. Bigger than most people what would wear.
We might consider that as a big problem, but there are people out there that don't see a problem in this at all. They have proven that they can put anything into a strong transformation. Be it old clothes or really oversized men shirts; they would turn everything into a stylish, lavish and high fashion piece of clothing.
Today, we bring to you a compilation of how some people managed to breathe new life into dull clothes. A needle and thread are what you need to create such a big change.
#1 Don't wear a big, nice dress at home. It's easy, recognize the pattern and make it a fancy one
© dark_pine / Reddit -Via
#2 Learning to turn an old dress from thrift shop into a cool overall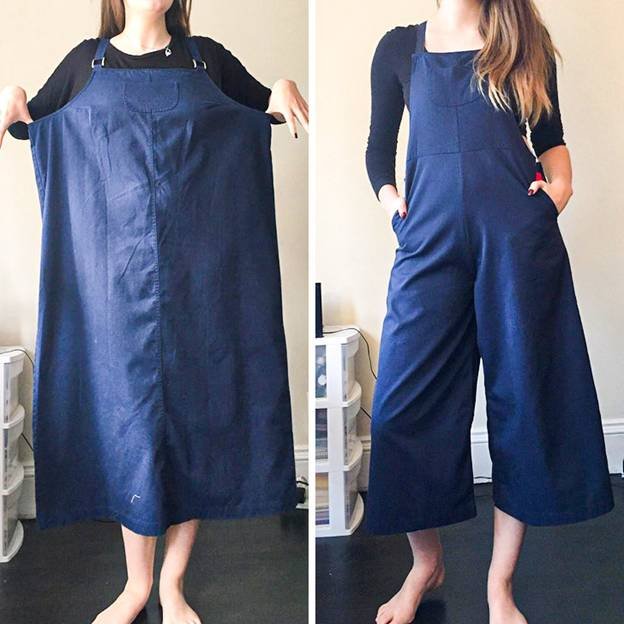 © hlernplern / Reddit -Via
#3 Her first project!
© frankiishirey / Reddit -Via
#4 A $1 dress, looking worth hundreds of dollars
© Elrbe / Reddit -Via
#5 A dress from thrift shop for just $25, becomes one of the most beautiful wedding dresses we've seen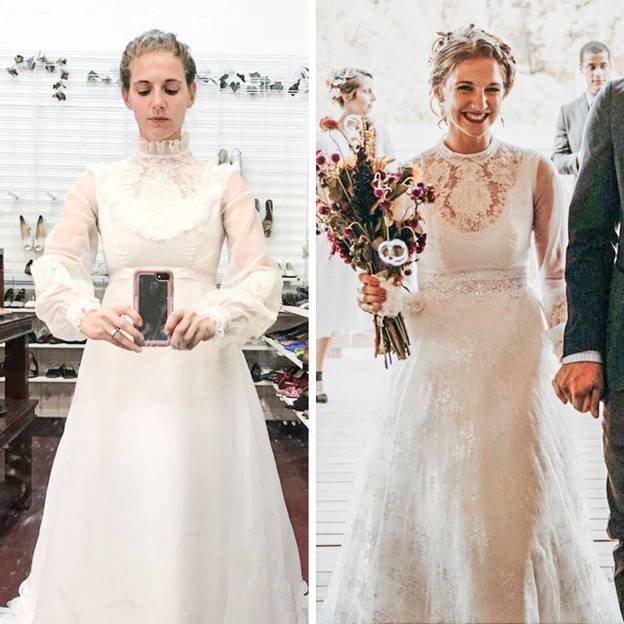 © FakeBeccaJean / Reddit -Via
#6 A much more modern looking pair of cargos
© letstalkwolves / Reddit -Via
#7 You don't need a lot of money for great fashion. The outfit was of $4.5 and now it looks great
© smilesfornicole / Reddit -Via
#8 "I turned this weird thrift-shop dress into a cute corduroy one."
© peace-leaf / Reddit -Via
#9 You just need one dollar and some skills to get a dress and make it perfect
© Elrbe / Reddit -Via
#10 A $2.5 dollar coat, with just 2 hours of work and this is how it looks
© love_wear / Reddit -Via
#11 A spare lace can get you an amazing dress
© thelilpurrmaid / Reddit -Via
#12 She got this dress from someone and transformed it into an overall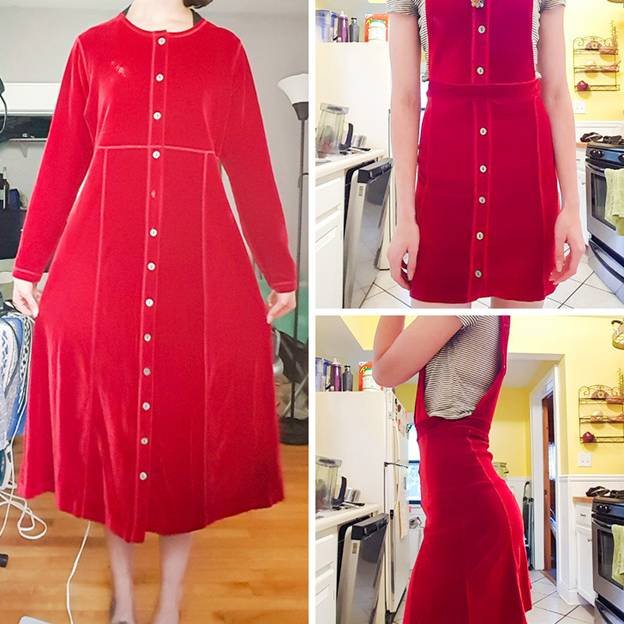 © smoko3 / Reddit -Via
#13 Have an oversized men's shirt? This woman shows us how to transform it into something so cool
© NiftyQt816 / Reddit -Via
#14 Palazzo turned into a romper of 4-year-old kid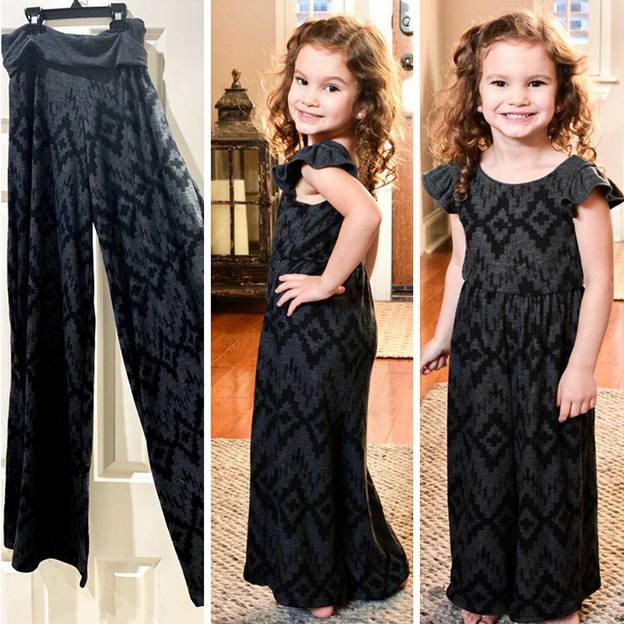 © shopgurl3 / Reddit -Via
#15 Get a dress and repurpose it like she did
© olivianf / Reddit -Via
#16 Did you know you could make a skirt that good with just a shirt?
© ALT-crafts-account / Reddit -Via
#17 This is what she made
© jarpadspn / Reddit -Via
#18 A jumpsuit is always a good jumpsuit
© linsage / Reddit -Via
#19 That transformed dress makes her look like Lana Del Rey
© unknown author / Reddit -Via
#20 Would anyone believe that it was once an oversized suit?
© love_wear / Reddit -Via
#21 Took the dress from the thrift shop and made it so chic in just 2 days
© peace-leaf / Reddit -Via
#22 "I'd wanted to buy a cape for a long time, but I only managed to find this dull coat. And I love it so much after the transformation! It feels like wearing a duvet and looking stylish at the same time."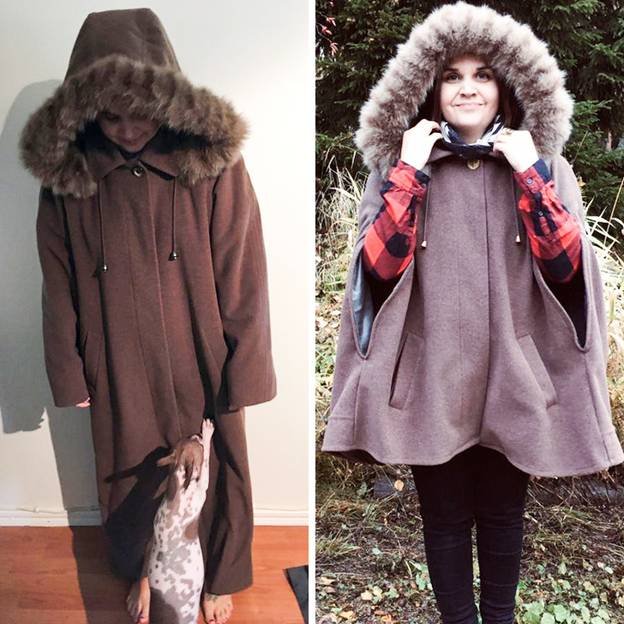 © KittenBraden / Reddit -Via
#23 She made her style by transforming that boring dress
© unknown author / Imgur -Via